Hello Friends,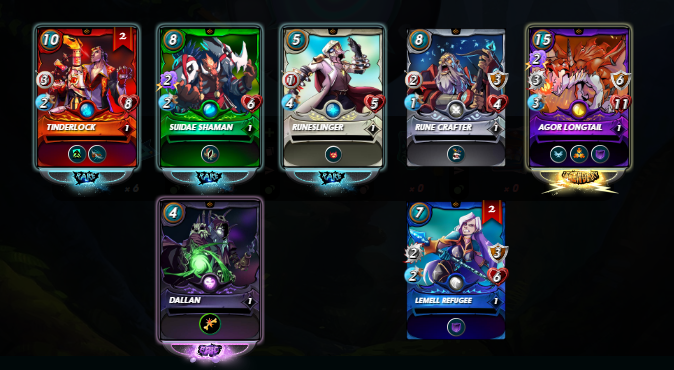 Another season is about to end in Splinterlands and we are all battling it hard to reach those higher levels as usual and I am still battling it out to reach Champions league after so many seasons, hopefully I will reach there!!!!
Riftwatchers has been making lots of noise off late and with airdrop of promo card Oshuur Constantia, we are getting ready for anther airdrop, the legendary one although there are no details yet on the same.
Keeping that in mind, I thought of purchasing few packs as I haven't still reached the lowest threshold of 200 packs to be eligible for the First airdrop, I am almost there :)
So, here I go with the details of cards I got from 6 Riftwatchers packs and also cards from 3 Chaos Legion packs I could afford to purchase courtesy of DEC from the cards I have rented out!!!

Chaos Legion Packs: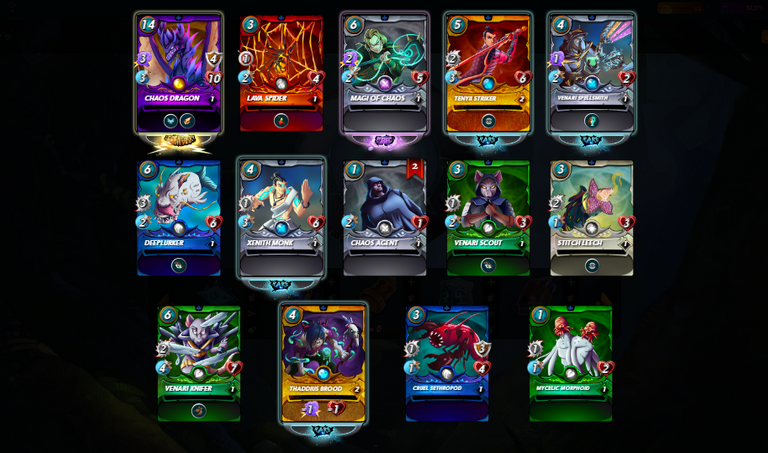 The 3 Chaos Legion packs I opened weren't bad at all as I could get another Legendary monster in Chaos Dragon and then that epic Magi Of Chaos as well with couple of gold foiled cards including a gold foiled summoner in Thaddius Brood!!!!
Thaddius Brood itself gave the returns on the amount I spent for purchasing the packs, it was a good return on those 3 packs for me.

Riftwatchers Packs: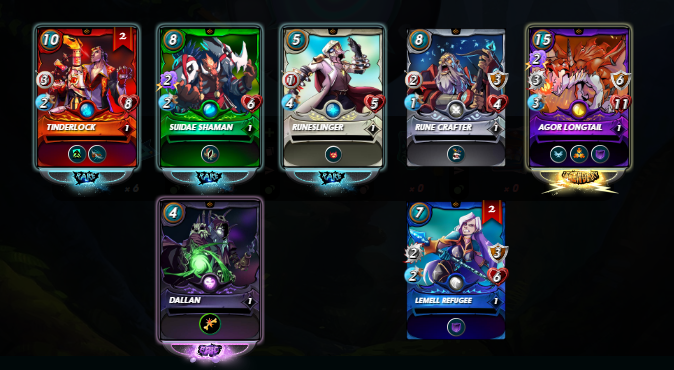 Riftwatchers packs opening also gave nice returns for me with a legendary Agora Longtail being One of those among those 30 cards and that helped me to get the existing cards to level 3 to have the self healing for the Agora Longtail.
Apart from Agora Longtail, there was that epic summoner Dallan and high Mana cost last standing ability monster of Tinderlock among those cards.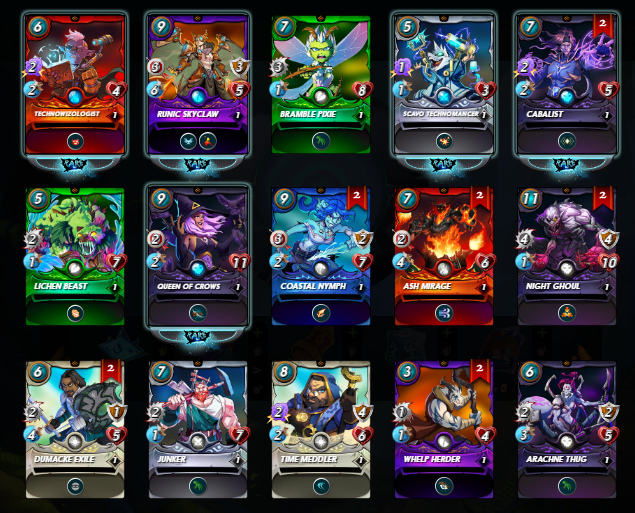 The other cards from those 6 packs include Runic Skyclaw, couple of Night Ghouls, some nice Life* splinter monsters of Dumacke Exile, Junker and Time Meddler as prominent ones.
I have seen people updating on twitter that, they haven't got a legendary monster from the huge number of pack they have opened, I am right now purchasing small quantity of packs as and when there is some DEC or Hive and I could always get a legendary and that keeps me looking for buying in small quantity when I have some Crypto.
With Rebellion edition to come next, it's always a wise decision to save DEC, SPS and other Cryptos and vouchers as well to buy some reasonable amount of packs from the new edition.
But, right now, my First target is to reach a minimum of 200 packs to be eligible for the First legendary airdrop from Riftwatchers edition!!!!

This season seems to be comparatively bit easier on us as I could smell reaching Champions league after many seasons as another 20+ hours are left for the season to end and hoping highly to reach that elusive league this time :)
Wishing you all a great Sunday and lots of luck for the season end rewards and wish me some luck in reaching Champions league :)
Thanks and Have a good day :)

Join the new Official Telegram for Splinterlands via link given below to participate in contests and have fun.
---
Not yet signed up for Splinterlands?
You can join using my referral link: splinterlands.io and get some monsters from me :)