Hello Friends,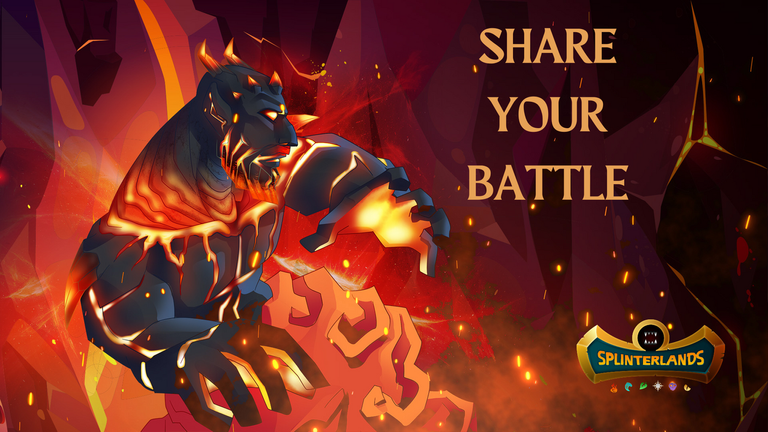 https://peakd.com/hive-13323/@splinterlands/share-your-battle-weekly-challenge-djinninferni
It's been a Sunday and I am sure you are all we are all looking forward to tomorrow as the Splinterlands season is ending and yes, we look forward to some nice returns from the chests we have earned so far for battling thru the last 14 days, isn't it?
Here I am sharing another Hive blog with details of another battle for the Splinterlands SHARE YOUR BATTLE weekly challenge!!
The featured monster for this week is the Fire splinter magic monster of Djinn Inferni and here I go with details of the battle!!!!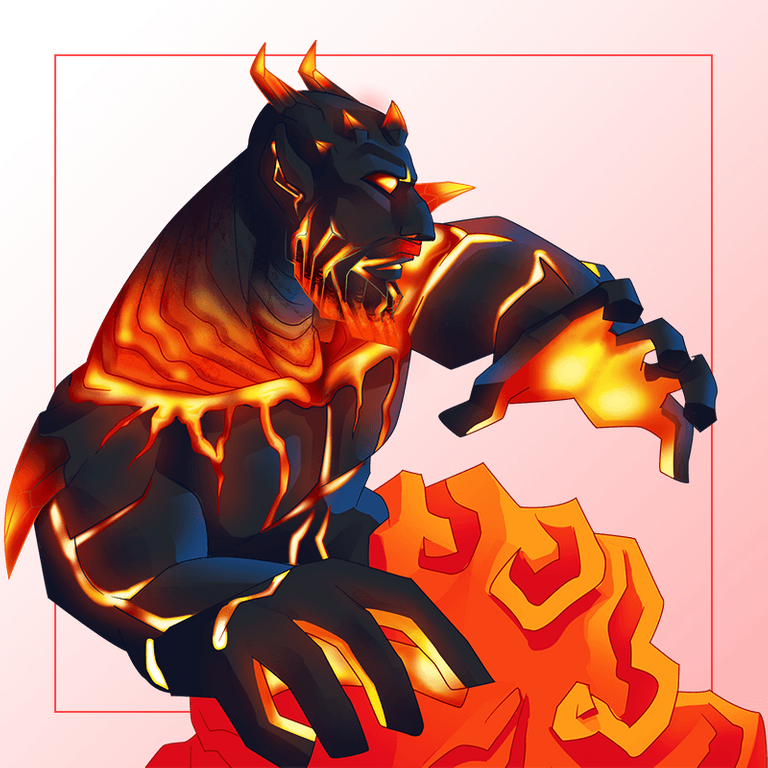 Djinn Inferni is one of the much decorated magic monsters from Fire Splinter which boasts off nice abilities as we discuss below and this Chaos Legion edition monster is from epic category!!!

Stats: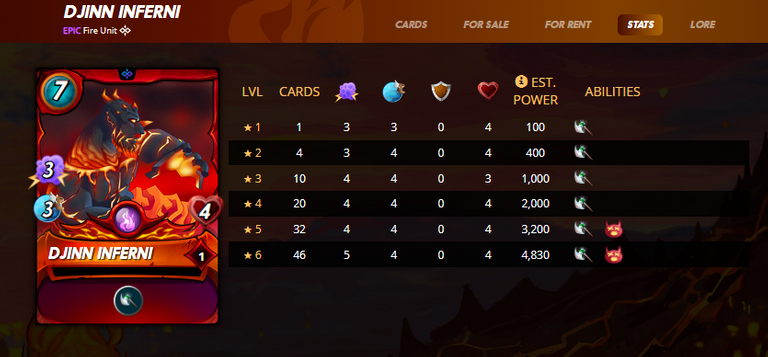 The stats as we see from above screenshot, are good enough for a Seven MANA cost monster although it's just having 4 health, but the other stats including abilities makes it up for that drawback of health.
The magic attack starts at 3 and can go up to 5 as we level up this monster which is of 6 levels being an epic monster.
The speed too starts at 3 and can go up by One more to settle at 4 from level 2 onwards.
The health ranges between 3 and 4 as it's leveled up and gets more attack.
The abilities are it's great strength with this monster having stun and giant killer abilities.
The latter i.e. giant killer ability makes it to attack with double strength attack when it sees the monster it's attacking is having MANA cost of 10 or more!!!!

Battle and Lineup: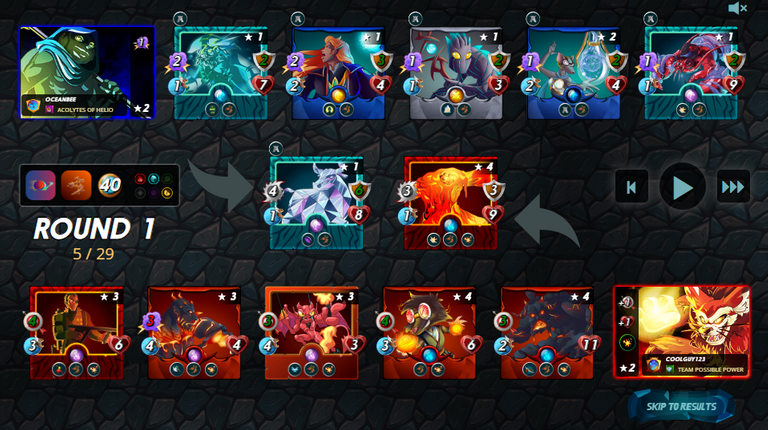 https://splinterlands.com?p=battle&id=sl_672ff94b52331c6ac9e03d6321611b13&ref=coolguy123
This battle had good amount of MANA cap with 40 and had rule sets which are suited for ranged and magic attack as this battle had rule sets of briar path (all monsters having thorn throwing ability) and reverse speed (monsters with least speed to attack First in the increasing order of speed).
Keeping the reverse speed and thorn throwing abilities, I felt Yodin Zaku is the best summoner to have +1 ranged attack and blast ability as well and my lineup of monsters with Yodin Zaku was as below:
Lineup:
1. Living Lava: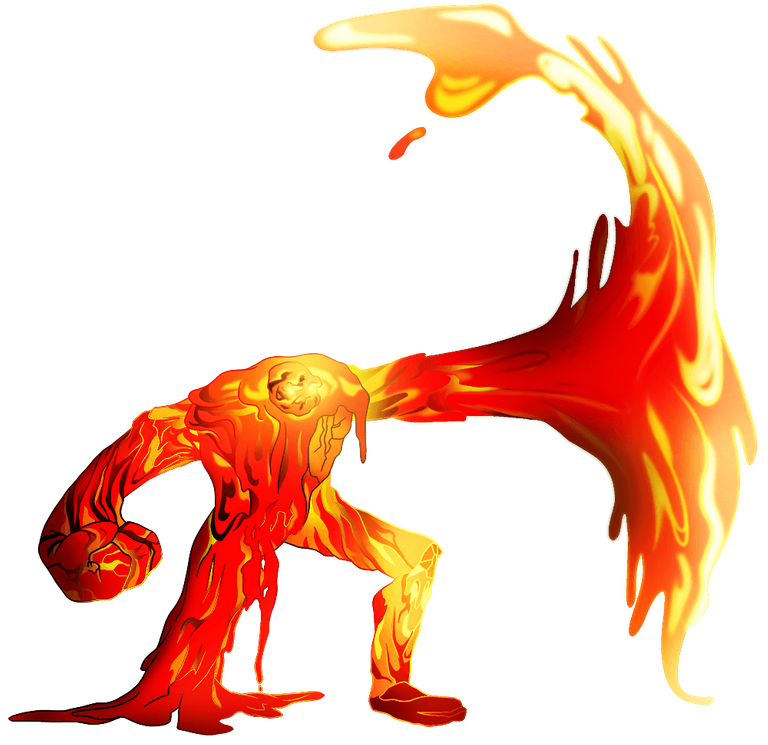 Since thorn and reverse speed was on, I felt this is the best monster to guard the front of my lineup as this can attack early and can take lesser damage from thorns to it's health as it has shield ability.
---
2. Molten Ash Golem: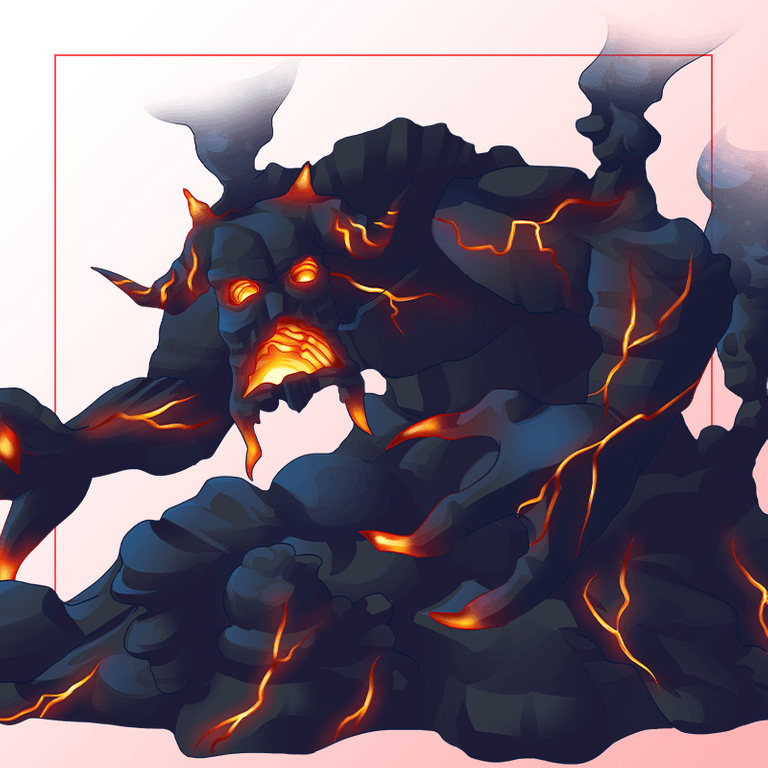 This is the monster with closed range ability and hence, used this in Second position to use it as a backup front monster and it's 3 ranged attack with 2 more with blast will be much appreciated.
---
3. Scavo Firebolt: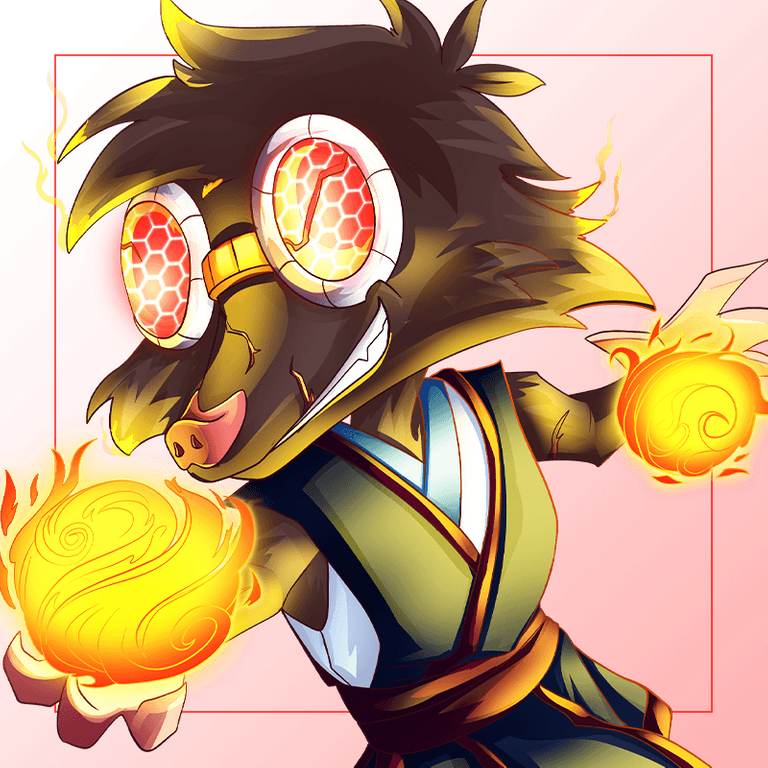 A 4 MANA cost monster which gives 4 ranged attack is the perfect addition to this lineup and combining the blast with that, this will be a more than value for money kind of monster with Yodin Zaku as summoner.
---
4. Imp Bowman: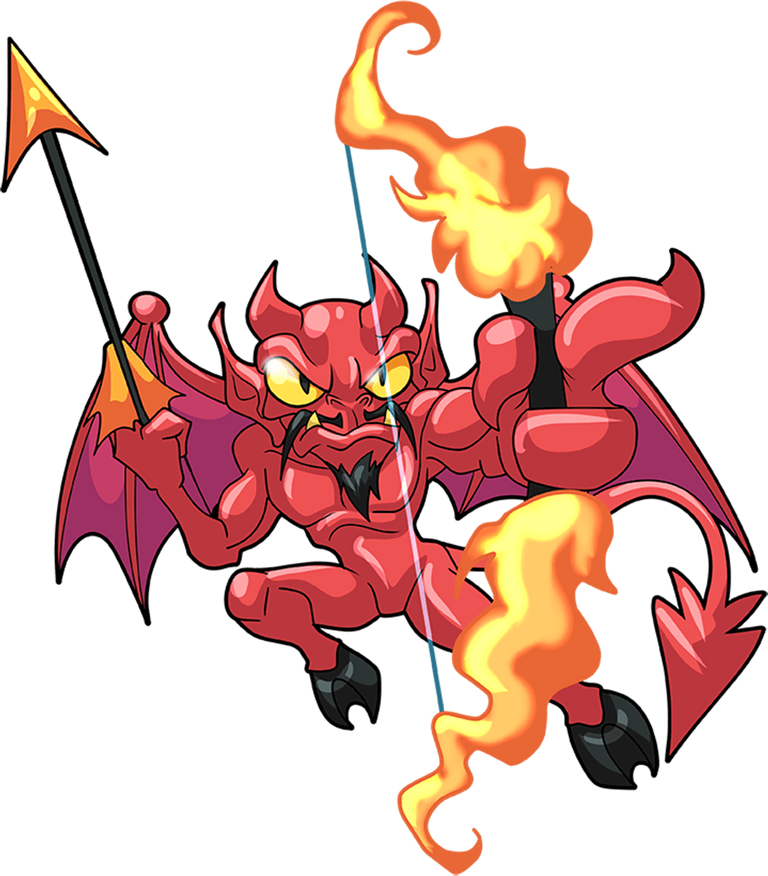 This is a 2 MANA cost monster which gives 3 ranged attack with the summoner used and blasting as well.
---
5. Djinn Inferni: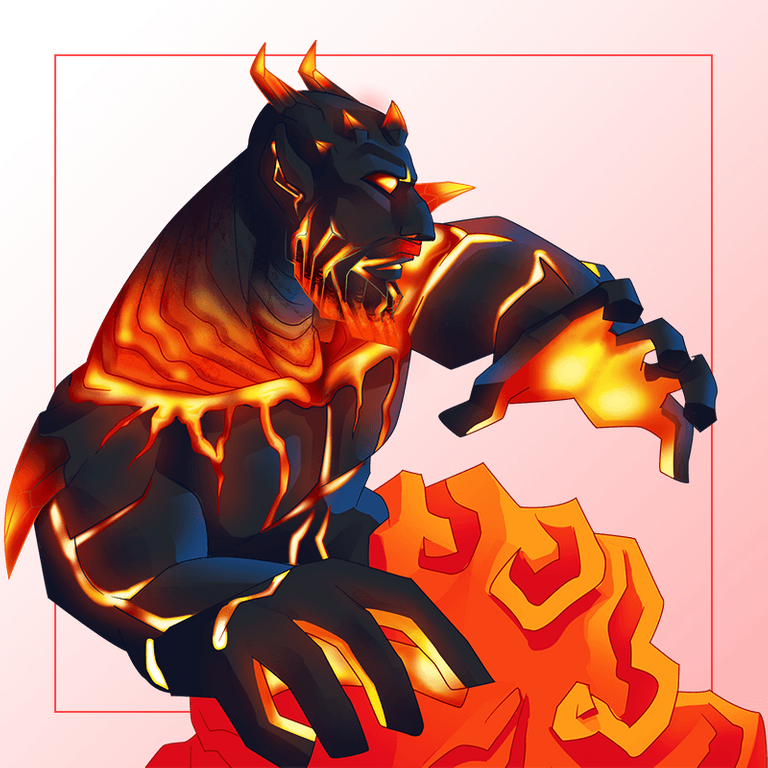 The theme monster is not much preferred with reverse speed though, but, this being the theme monster, I felt like using it in this lineup and it had it's contribution.
---
6. Ferexia General: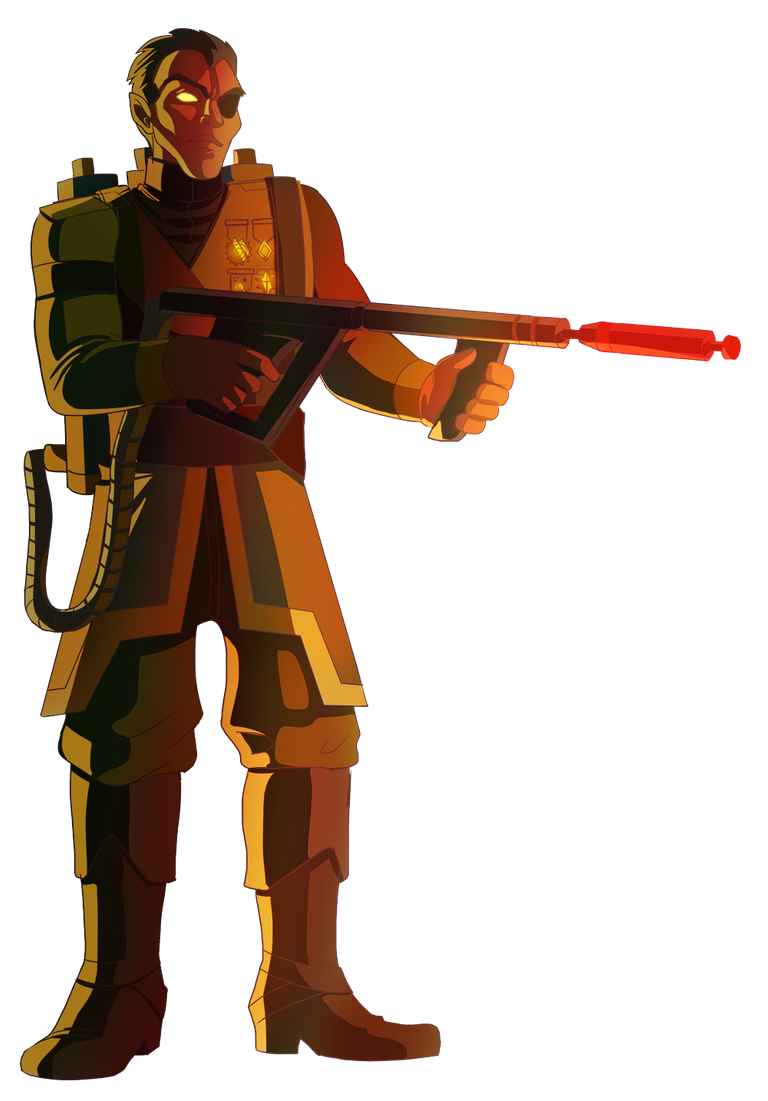 Lastly, used this snipe ability monster which gives 4+2+2 attack when it attacks a monster on Second line as it's on blast ability with Yodin Zaku.
---
Opponent used Water Splinter with his monsters being Torhilo The Frozen, Captains Ghost, River Hellondale, Spirit Hoarder, Venari Wavesmith and Lobstradamus.

Battle:
Round 1:
The blast from Yodin Zaku negated the armors the opponent's monsters had and even the magic monsters the opponent had used, couldn't give him a win.
The battle had 3 monsters getting removed (Captains Ghost getting removed and resurrected, but got removed again along with Torhilo The Forzen) in this round and opponent lost One Third of his monsters thru those.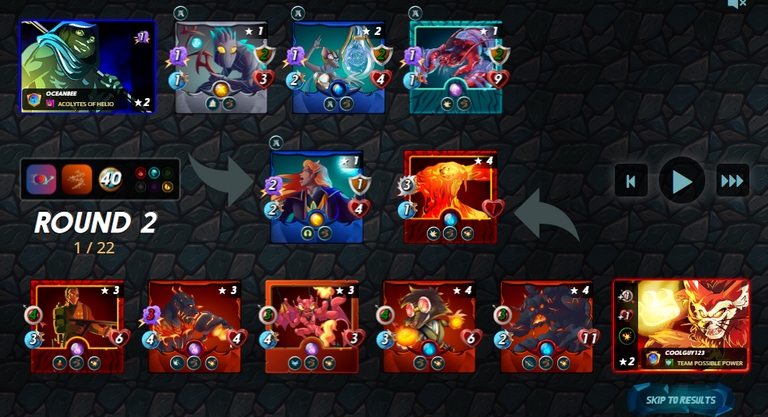 ---
Round 2:
The Second was even more fearsome as the blast accounted for 3 more monsters getting removed in this round.
While River Hellondale and Spirit Hoarder got removed in One attack, the Venari Wavesmith too has to go.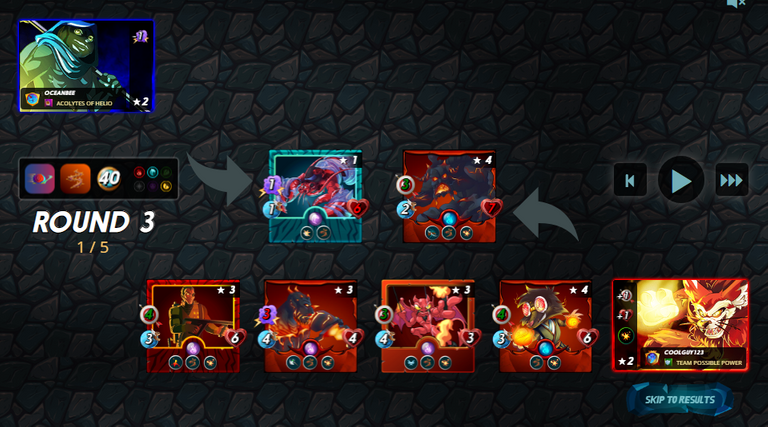 ---
Round 3:
Last remaining monster for opponent was the Lobstradamus and it didn't take much time to get rid of it and win this battle rather easily with courtesy of Yodin Zaku and the monsters I used and more than that, the rule set of reverse speed.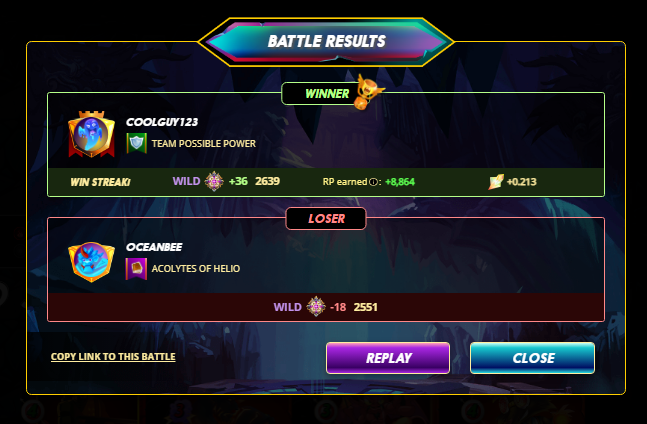 Questions and Answers:
Did my strategy work? What will I try differently next time?
I think blast made it easy to win this battle more easily and strategy to use Yodin Zaku as summoner was a good one as what I feel!!!
---
Do I like DJINN INFERNI? Why or why not?
While I like it's magic attack and useful abilities, I use this less because of it's lesser health as this will be on the radar of the opportunity monsters.
Apart from that, this looks a good monster for me and I will definitely use it whenever there is an opportunity.

The battle with Yodin Zaku on One side of battle always looks One sided and this wasn't different as opponent's magic monsters didn't have much of a chance against blast.
Thanks for going thru this battle and even looking into the battle I shared. I hope you appreciate the monsters I used and the win I had!!!
Thanks and Have a good day :)

Join the new Official Telegram for Splinterlands via link given below to participate in contests and have fun.
---
Not yet signed up for Splinterlands?
You can join using my referral link: splinterlands.io and get some monsters from me :)