Hello Friends,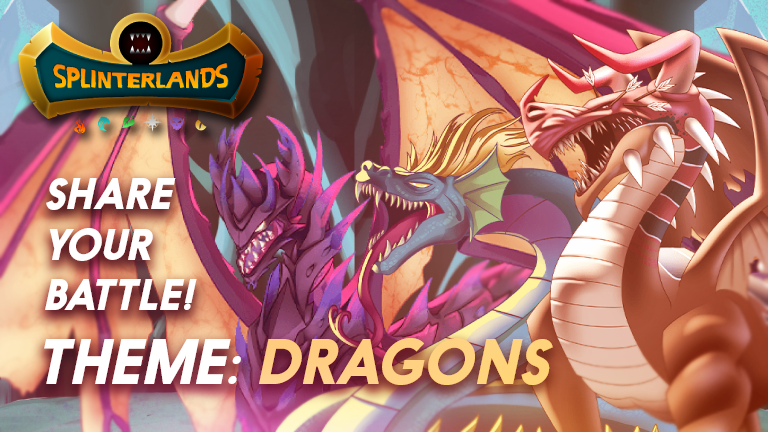 https://peakd.com/hive-13323/@splinterlands/share-your-battle-weekly-challenge-dragons-january-4-2023
Good day to all and happy battling!!!!
The Splinterlands battles haven't been enjoyable for me as before as I am ending up on losing side most of the time!!!
The competition has become more fierce with many people battling it out and I feel I am falling behind.
Ok, keeping that aside, here I am writing a Hive blog after some gap for this Splinterlands weekly challenge of SHARE YOUR BATTLE!!!!
The theme for this week is once again the Dragons and I am have somewhat strong Dragon lineup with the summoner Quix The Devious maxed out recently!!!
OK, here I go with the details of the lineup and then the battle!!

Battle and Lineup: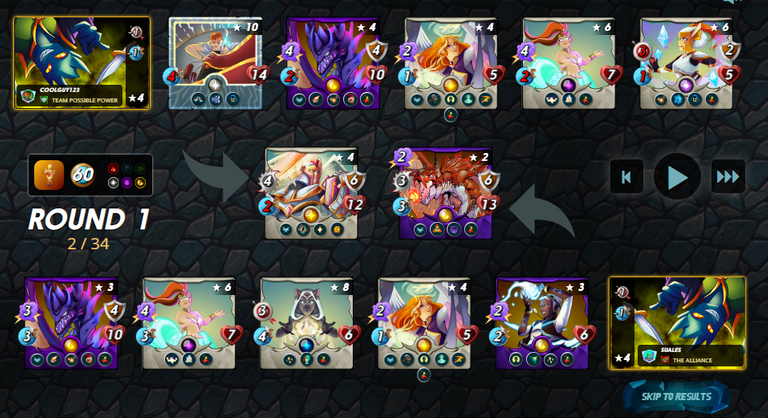 https://splinterlands.com?p=battle&id=sl_e2014b3d754b69ae748372e63ee7e523&ref=coolguy123
As you can see, this was a battle with high MANA cap of 60 and had lone rule set of Target Practice, meaning, all the monsters except melee, will keep attacking the First non melee monster in Second line on opposite side unless there is a taunt monster attracting all the attack towards it!!!
Lineup:
1. Uriel The Purifier: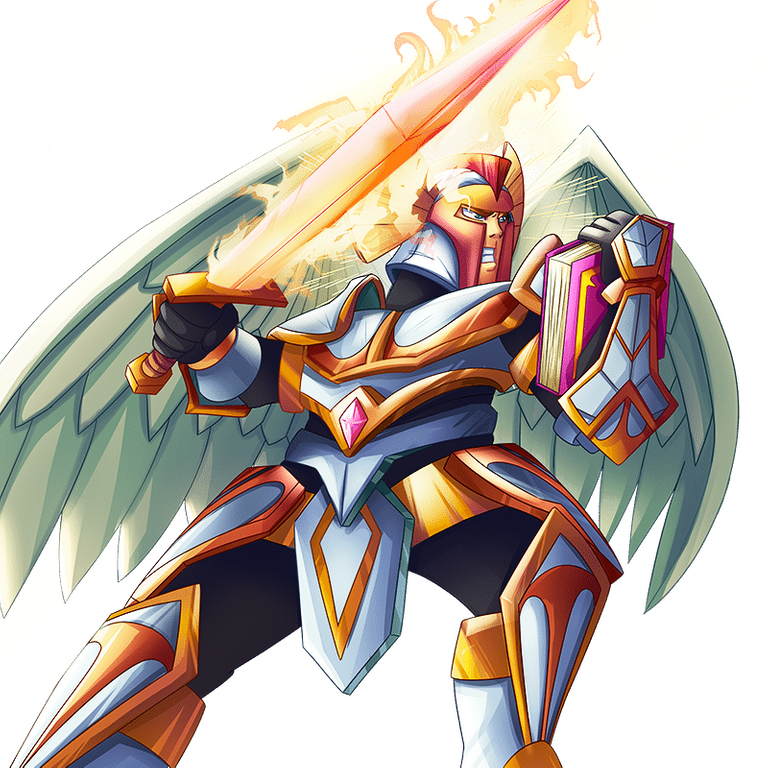 I used this as front monster as the rule set of target practice will surely target other monsters more than this and this with it's high profile abilities such as recharge, healing, it will keep the Front position intact.
---
2. Warrior of Peace: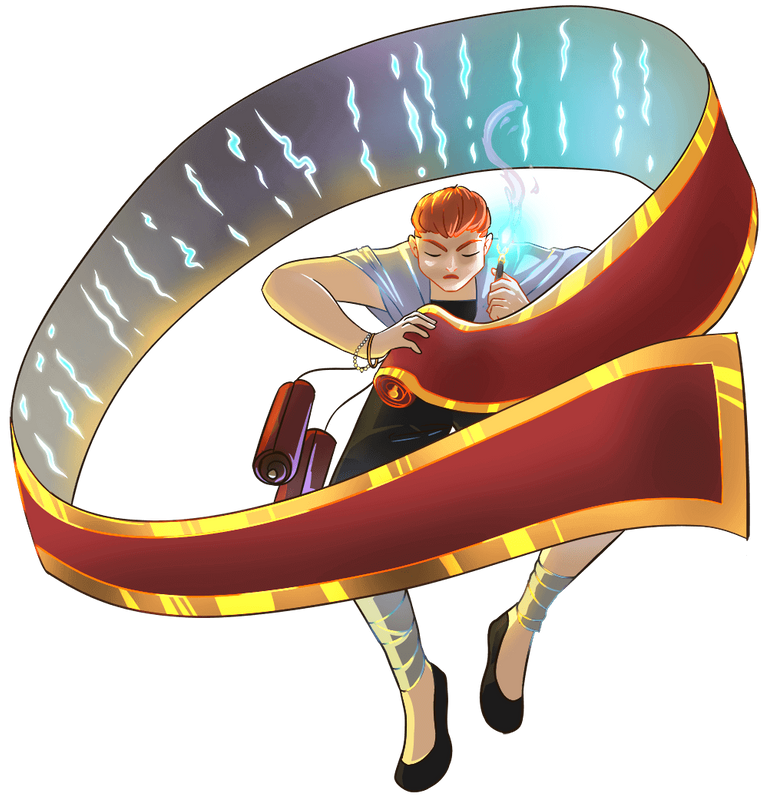 Used this to tackle the target practice rule set, as this will reduce all 3 types of attacks by One for the opponent's monsters and also with it's huge health, it can last a bit longer.
---
3. Chaos Dragon: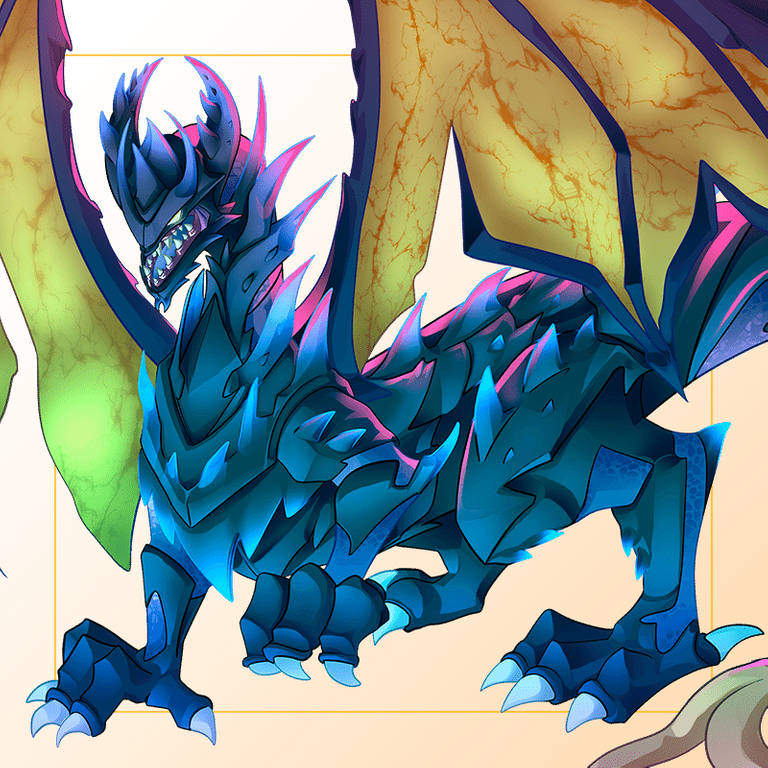 Used this to get rid of multiple monsters with it's scattered attack and also the blast as well and besides that, it can also blind opponent's monsters.
---
4. Adelade Brightwing: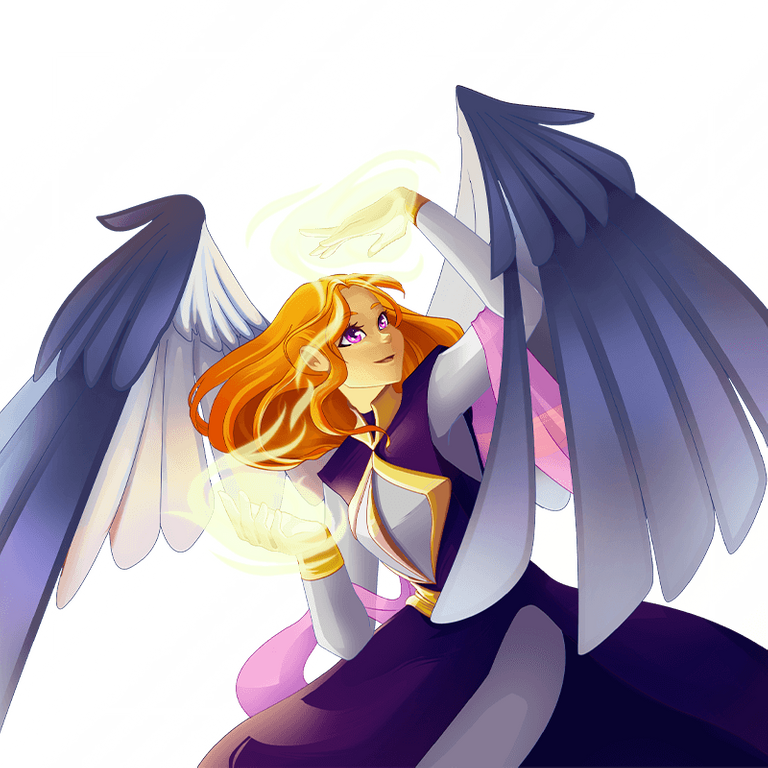 Used this for it's resurrect ability and also to use it's repair ability as well.
---
5. Djinn Renova: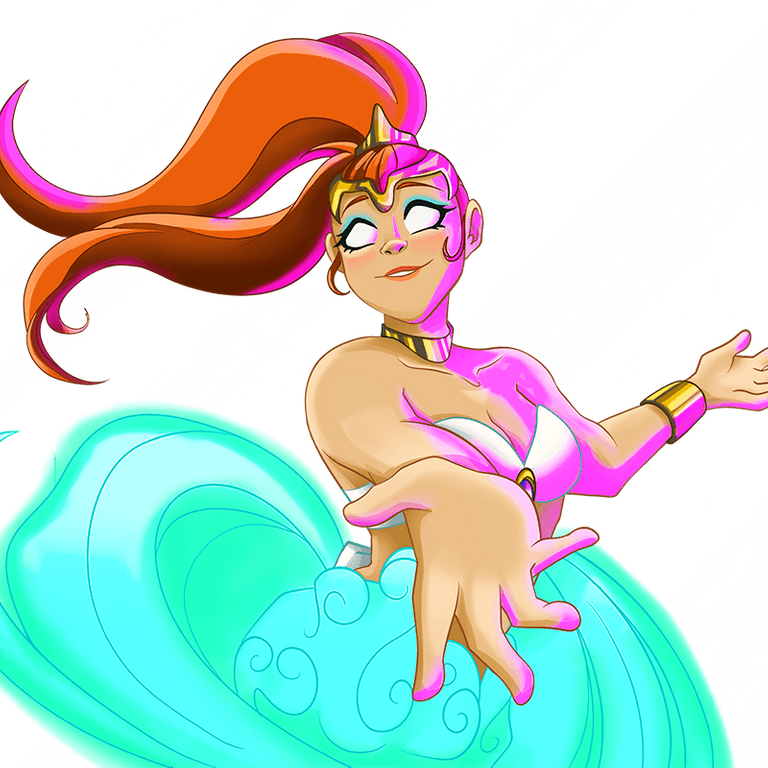 Triage from this monster will be more useful from this monster besides it's useful 4 magic attack and it can even strengthen the friendly monsters by increasing the health by 1.
---
6. Prismologist: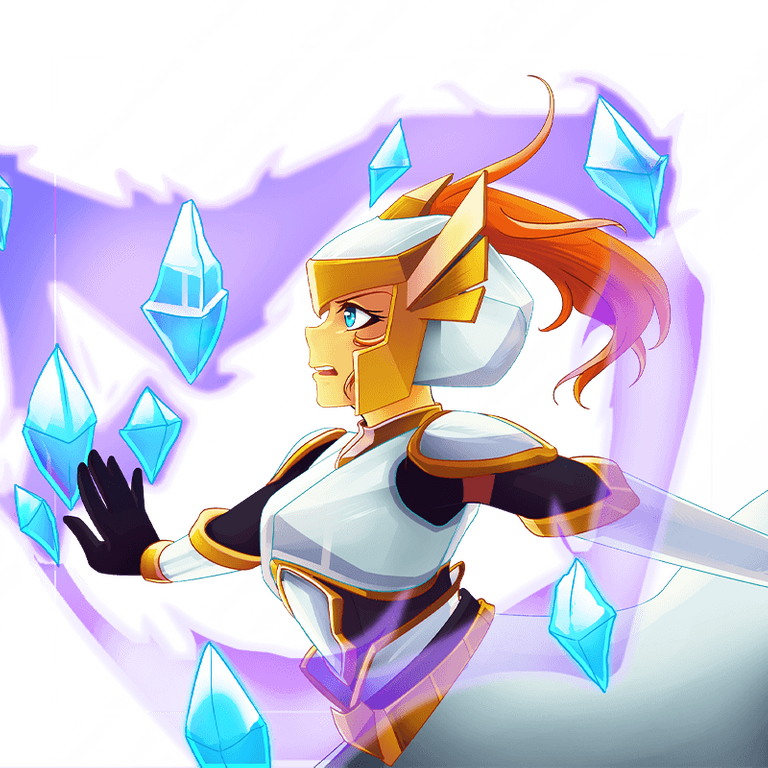 Lastly, used this blast ability monster to utilize attacking 2 monsters in each round. Infact, it will be 3 monsters in each round as this is a target practice rule set battle.
---
Opponent too used Quix The Devious summoner with his monsters being Agor Longtail, Oshuur Constantia, Adelade Brightwing, Venari Crystalsmith, Djinn Renova and Chaos Dragon in that order.

Battle:
Opponent had 2 resurrect ability monsters in Adelade Brightwing and Oshuur Constantia and I was fearing that might be the winning factor for opponent.
But, as the battle went on, it was turning to be opposite as we go thru below with details from each round.
Round 1:
There weren't any casualty in round One with all monsters having good health and there were few misses as well due to blind ability on both side.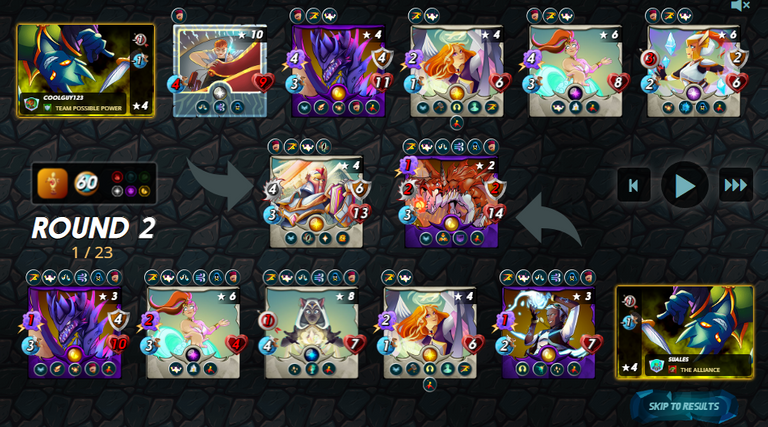 ---
Round 2 and 3:
The battle went on with healing and triage on both sides and even by round 3, not a Single monster got removed and there was no resurrect yet too!!!!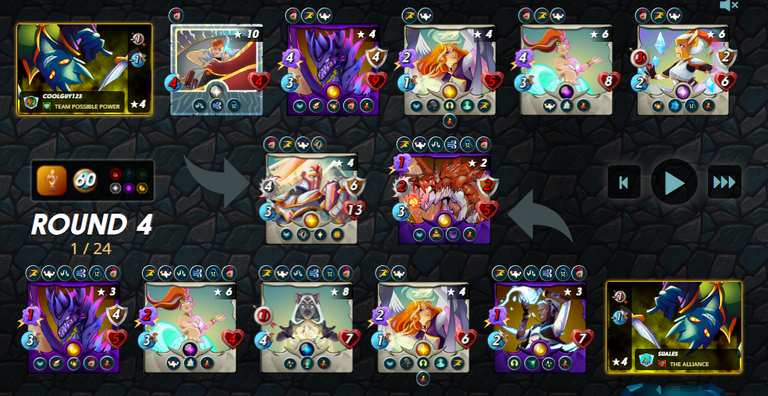 ---
Round 4 and 5:
Finally, the Agor Longtail and Warrior of Peace got removed and resurrected to keep the battle intact and by round 5, ideally, no monster was out of the slots.
---
Round 6:
Round 6 was destructive for opponent as he lost 2 monsters with Agor Longtail and Adelade Brightwing getting removed.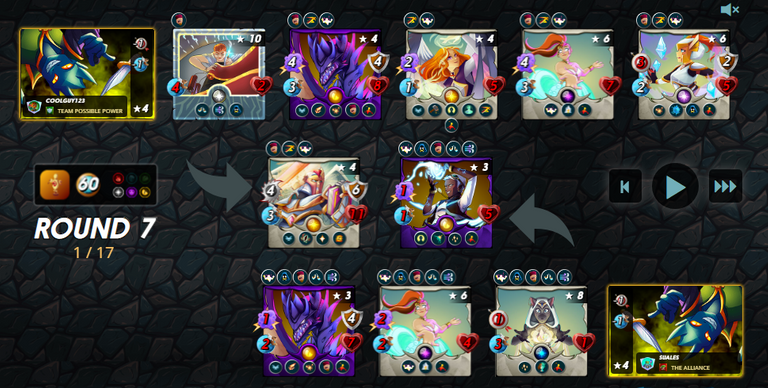 ---
Round 7:
Another couple of monsters got removed for opponent in round 7 with Venary Crystalsmith and Djinn Renova out of the slots!!!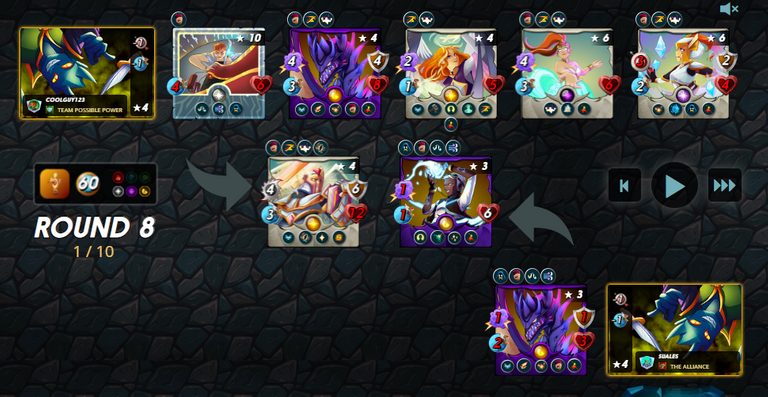 ---
Round 8:
The remaining 2 monsters also bowed out in round 8 with an easy win for me with all the monsters staying alive!!!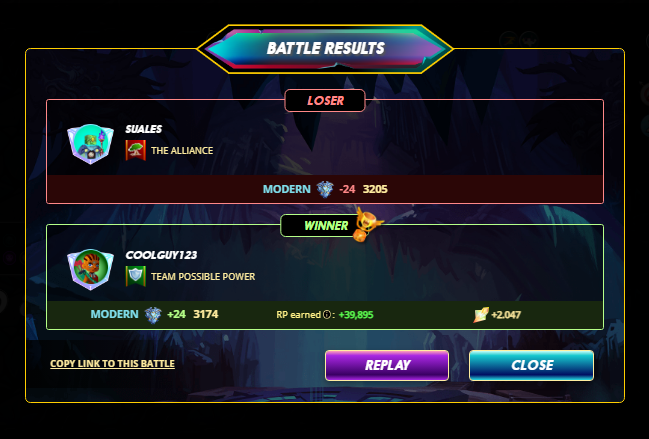 Questions and Answers:
Did my strategy work? What will I try differently next time?
I think the resurrect, triage and use of Warrior of Peace were key in this win for me and yes, the strategy was good and the result shows it all!!!
---
Do I like DRAGONS? Why or why not?
Yes, definitely I like the Dragons and I keep using them whenever there is a quest related to those.
The new legendary monsters from Chaos Legion and Riftwatchers gives more wins for me from Dragons splinter and I am happy to keep using those again and again!!!

Thanks for going thru this battle like you guys always do and also supporting me thru your comments and votes.
Happy to bring this to you with another battle detail and do let me know how I did in this battle with Dragons!!!
Thanks and Have a good day :)

Join the new Official Telegram for Splinterlands via link given below to participate in contests and have fun.
---
Not yet signed up for Splinterlands?
You can join using my referral link: splinterlands.io and get some monsters from me :)