Hello Friends,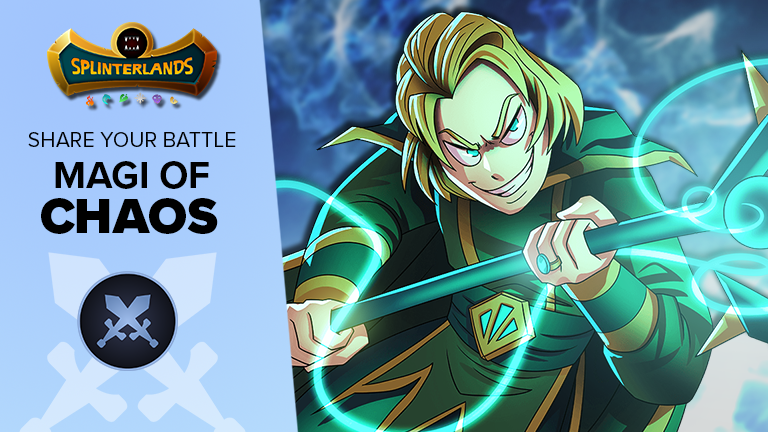 https://peakd.com/hive-13323/@splinterlands/share-your-battle-weekly-challenge-magiofchaos
Splinterfest and Splinterlands related tweets have been ruling the twitter since couple of days and that's quite understandable like how popular this Blockchain Game has been!!!!
People keep sharing about the LUX VEGA, the land related information and also about Battle 2.0 (although I am yet to explore on that!!!).
Wow, it's like lifetime dream to attend the Splinterfest and be part of the celebration over there.
Hopefully, I will be able to make it to there sometime in coming years and hoping that the, Splinterfest will be a regular event!!!!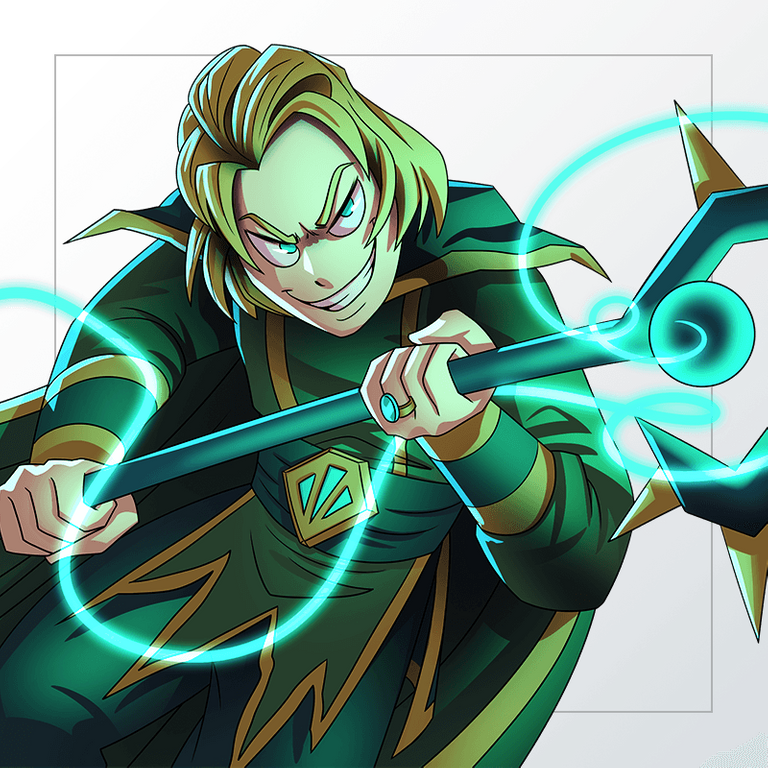 OK, here I am writing this blog in response to this week's SHARE YOUR BATTLE weekly challenge and write a bit about this week's theme monster of Magi Of Chaos!!
Magi of Chaos is one of the best bets for reverse speed battles because of it's low speed yet high on magic attack with as many as 4 magic attack and with Obsidian as my summoner, I even get it to 5 attack!!!!

Stats: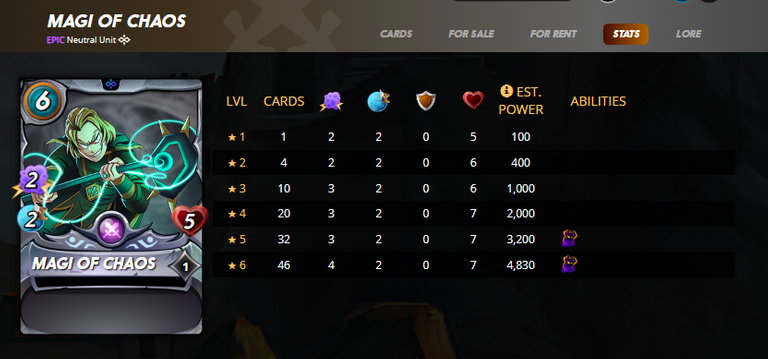 This epic neutral monster from Chaos Legion edition is a regular one in my lineups whenever I see reverse speed rule sets.
As for as the stats are concerned, this 6 level monster has magic attack ranging between 2 to 4 and with so many +1 magic summoners, it can be a max of 5!!!
The speed is constant throughout it's 6 levels and remains at 2 and that makes it a strong candidate for reverse speed battles.
There are no armors for this, but the health is good enough as it ranges between 5 to 7 and with so many strengthen monsters/summoner around, we can expect it to go higher in the battles.

Battle and Lineup: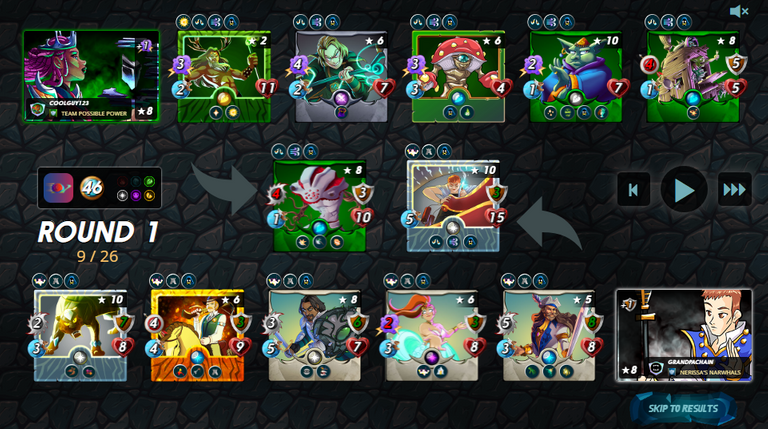 https://splinterlands.com?p=battle&id=sl_f925fd7bc1ef40d9e11f44efab95c867&ref=coolguy123
This battle had lone rule set of Reverse Speed and had a MANA cap of 46 to accommodate some of the best monsters I have and my lineup was as below.
Lineup:
1. Mycelic Infantry: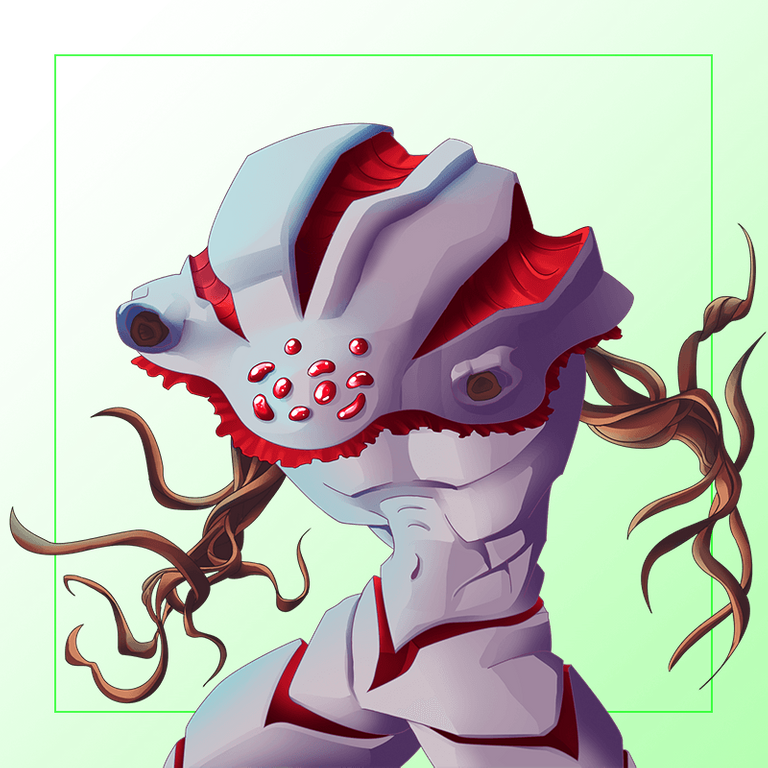 With speed of 1, huge armors and shield ability, this was a perfect front monster for this battle and it has that giant killer ability too to attack with twice the usual attack when the monster it attacks has more than 10 MANA cost.
---
2. Kron The Undying: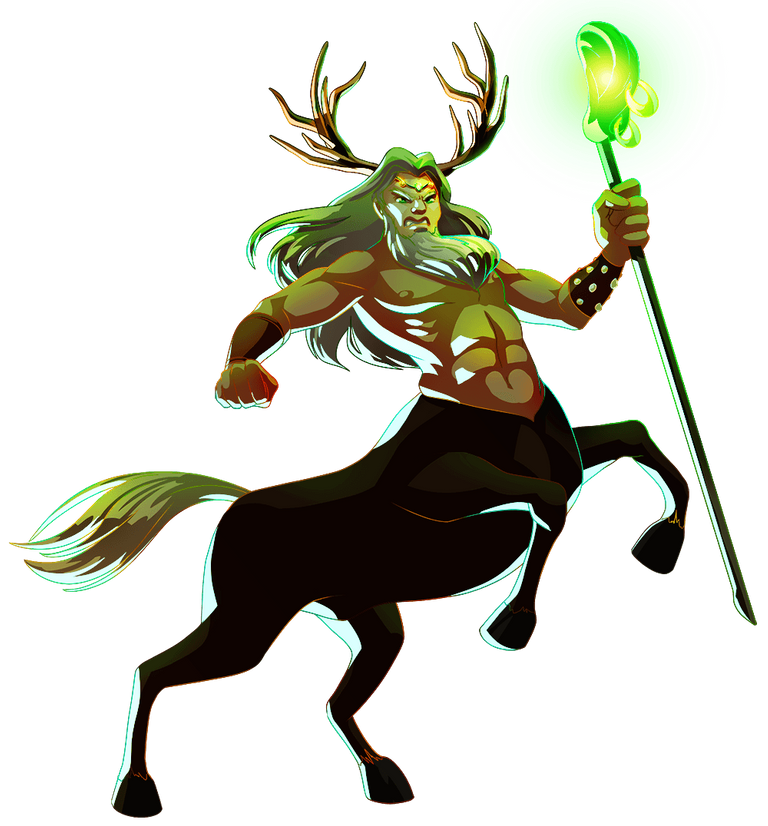 The magic and less speed this monster has, made me to use it in Second position as it is also a self healing monster and comes with huge health.
---
3. Magi Of Chaos: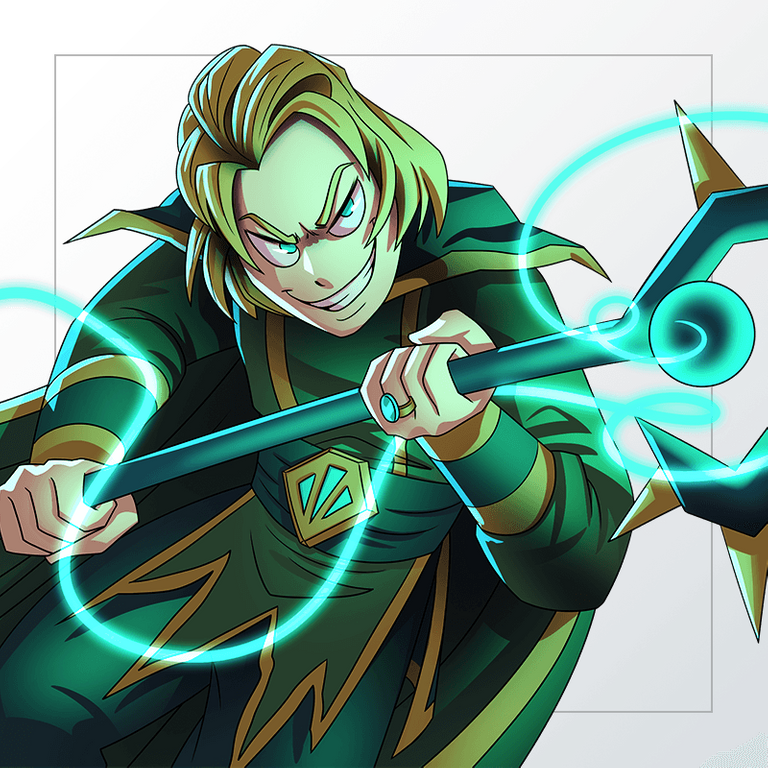 The theme monster of this week was particularly useful in getting rid of the non attacking Warrior of Peace and proved to be an able ally to the monsters I used.
---
4. Mushroom Seer: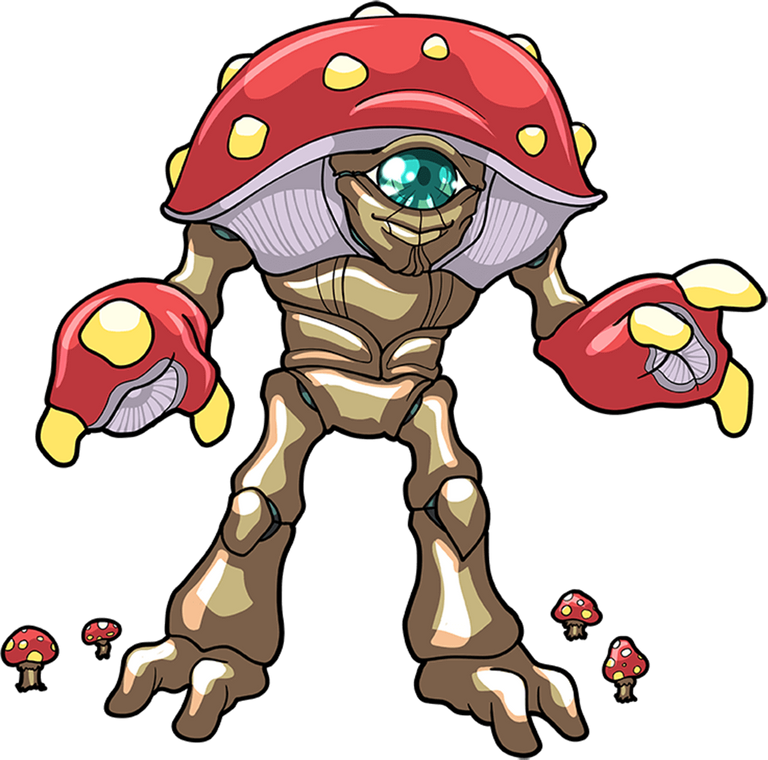 In such high MANA cap battles, we can always expect few magic monsters and that made me to use this silence ability monster to reduce the magic attack by 1 and this has poisoning ability too as an added option.
---
5. Goblin Psychic: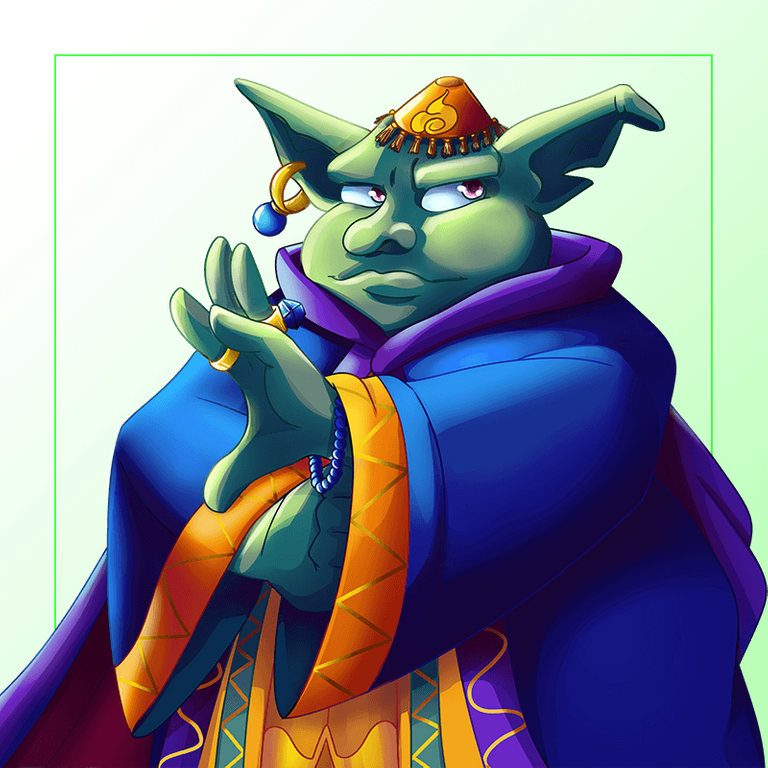 The lone tank healer for this battle has poisoning and silence abilities besides being less speed monster and this is the perfect chose for this rule set battle.
---
6. Goblin Tower: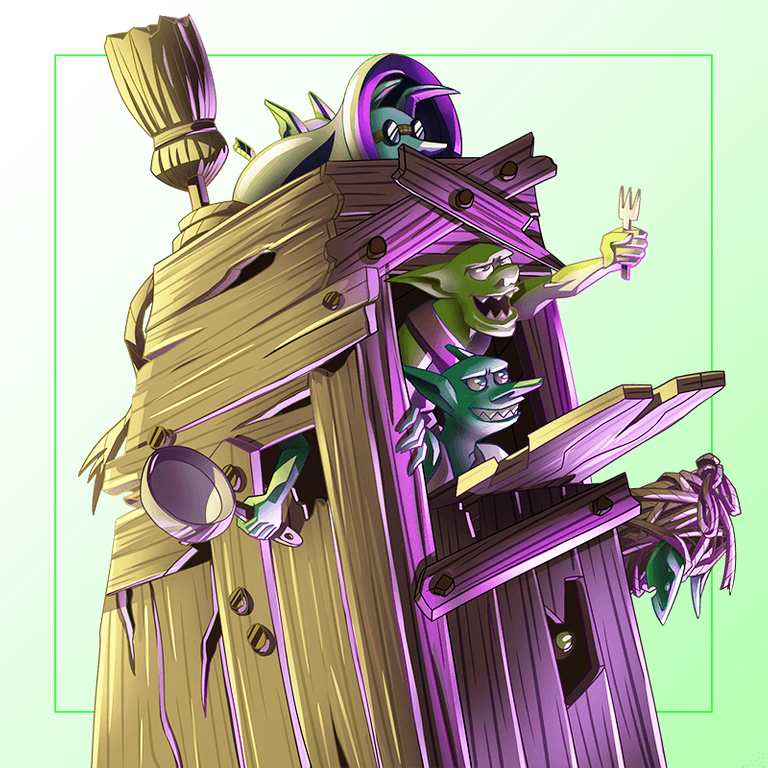 Lastly, I used this lone ranged attack monster as it is also with Single speed and is a blast ability monster with 5 ranged attack!!!!
---
Opponent used Life Splinter with his monsters as Warrior Of Peace, Corsair Bosun, Djinn Renova, Dumacke Exile, Silvershield Sheriff and Crystal Jaguar.

Battle:
This being a reverse speed battle, I always had an upper hand as opponent's monsters were all of higher speed and here I share few screenshots of the course of the battle in this win.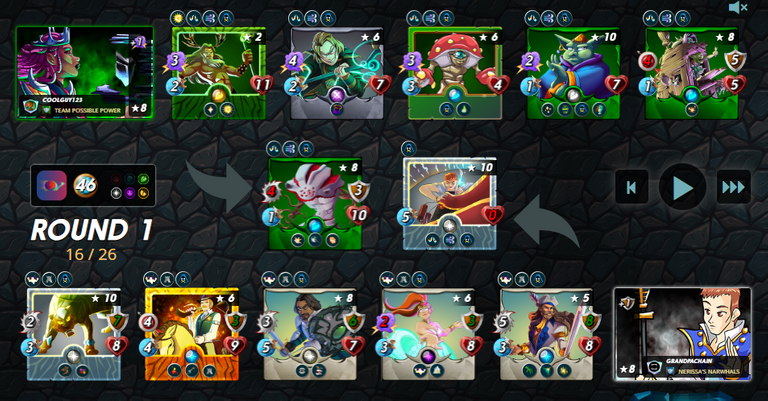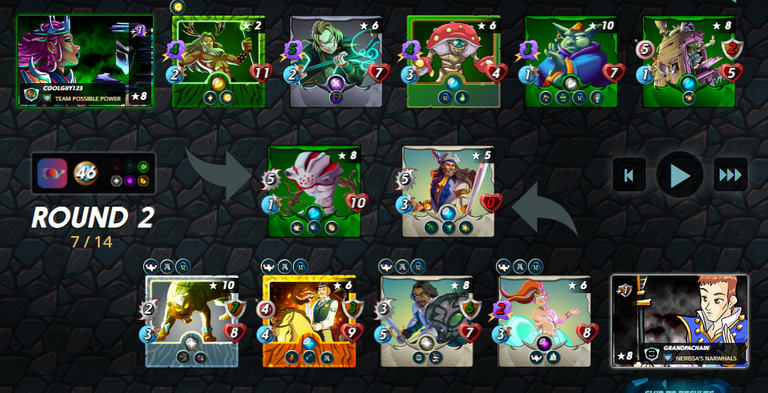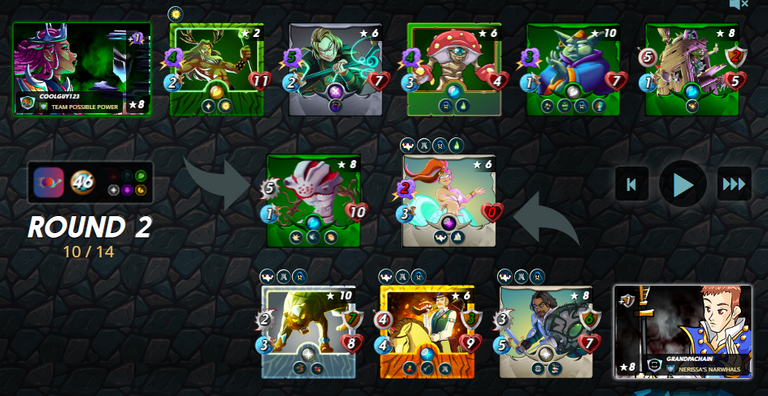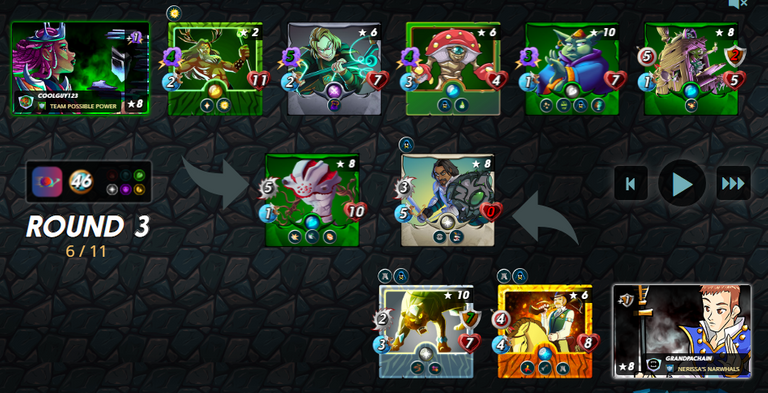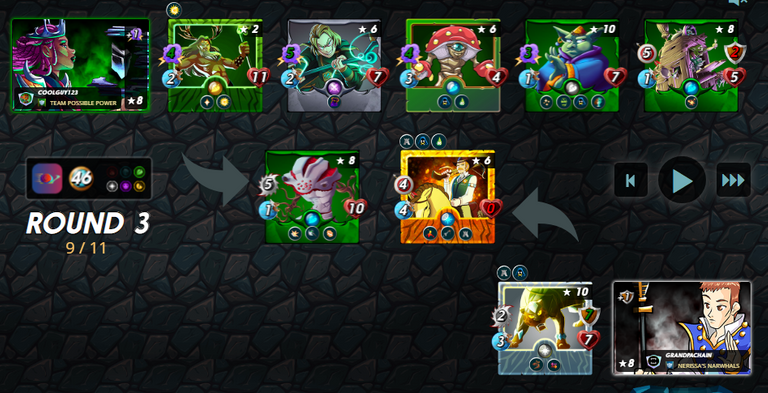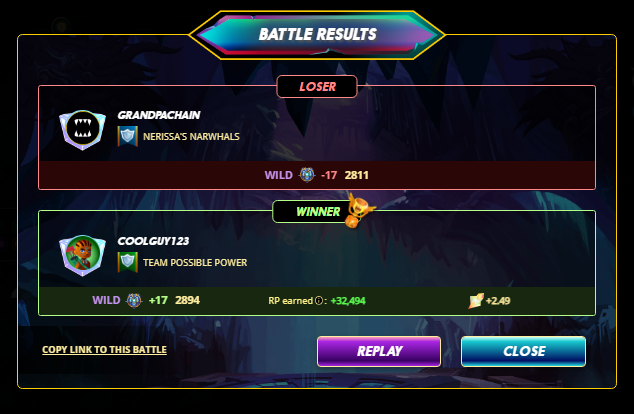 Questions and Answers:
Did my strategy work? What will I try differently next time?
Well, it was almost like one sided battle as opponent's monsters were of higher speed and I cruised to the win in just 4 rounds in this high MANA cap battle and that shows the strategy was good and I had a comfortable win here.
The magic monsters I used were of high impact and took out opponent's monsters easily giving me a good win.
---
Do I like MAGI OF CHAOS? Why or why not?
I use it a lot whenever there is reverse speed battle or when I use Obsidian as my summoner to maximize the magic attack.

It was a comfortable win for me considering opponent's monsters and speed of those and usage of Magi of Chaos made it even more easy win for me as it was mainly responsible for removing the Warrior of Peace in the First round itself and then, there was no turning back!!!
Thanks and Have a good day :)

Join the new Official Telegram for Splinterlands via link given below to participate in contests and have fun.
---
Not yet signed up for Splinterlands?
You can join using my referral link: splinterlands.io and get some monsters from me :)