Hello Friends,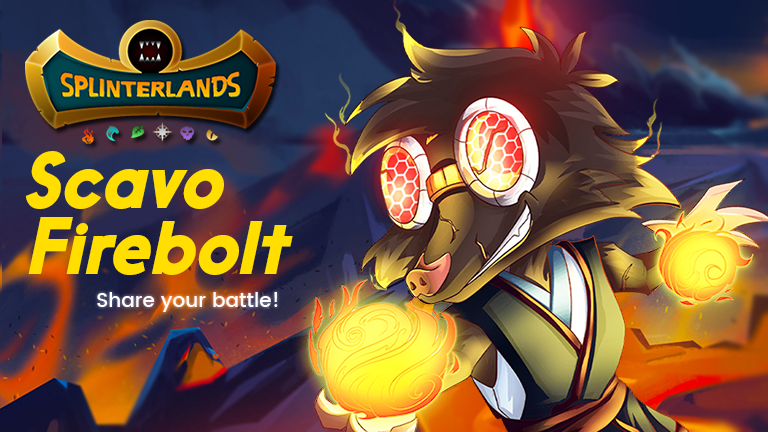 https://peakd.com/hive-13323/@splinterlands/share-your-battle-weekly-challenge-scavofirebolt
Splinterlands is never behind in coming up with changes to the game or rewards to make it more rewarding to the players as we have read recently and this time, it's the change in ranked rewards as explained in this blog and I am sure, this will get more players to play actively.
Here I am with another blog for the weekly challenge of SHARE YOUR BATTLE to share another battle with this week's challenge including a monster from Chaos Legion edition and it is Scavo Firebolt!!!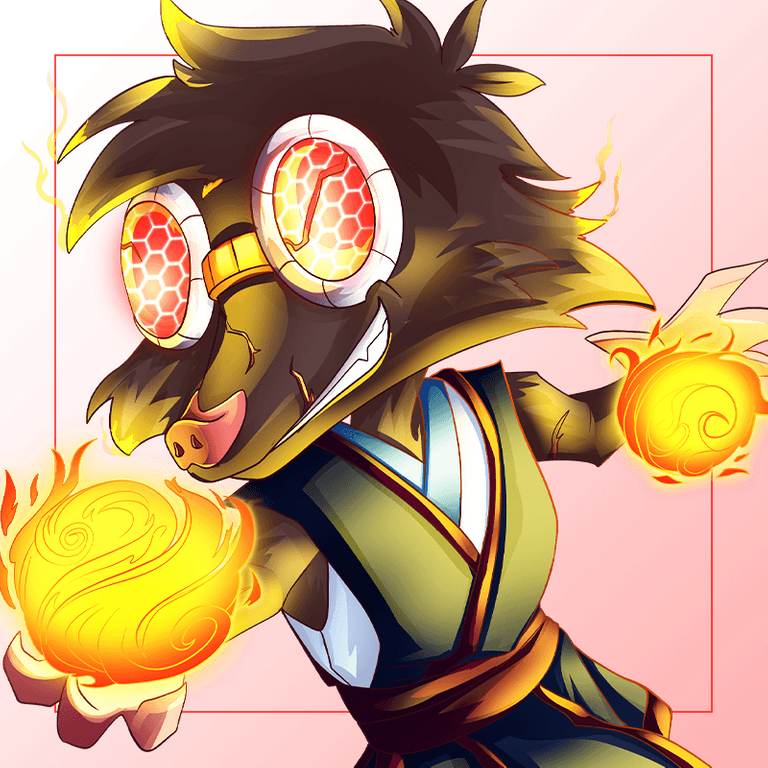 Scavo Firebolt is the Fire Splinter ranged attack monster which costs 4 MANA and when leveled up, it can be a handy customer with good attack for a 4 MANA cost monster.

Stats: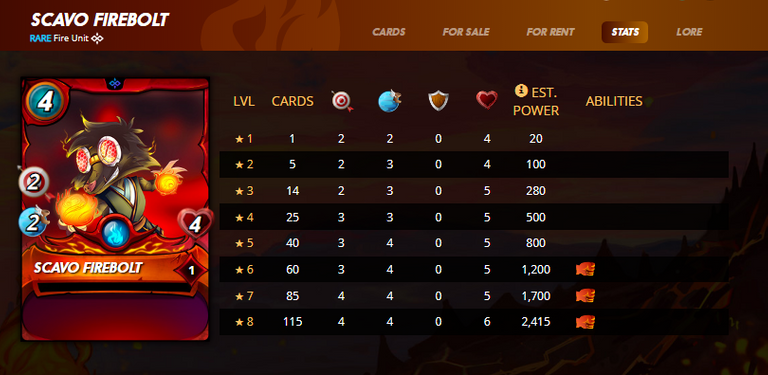 As we see from above table, this tiny monster starts with 2 ranged attack which can go up to 4 as we level it up to the max level which is level 8.
The speed too varies between 2 to 4 and should be a good one for the 4 MANA.
The health for this monster starts at 4 and can go up to 6 at max level.
This monster has lone ability of knock out, which enables it to do a double damage on a monster which is stunned.
This ability is available from level 6 onwards.

Battle and Lineup: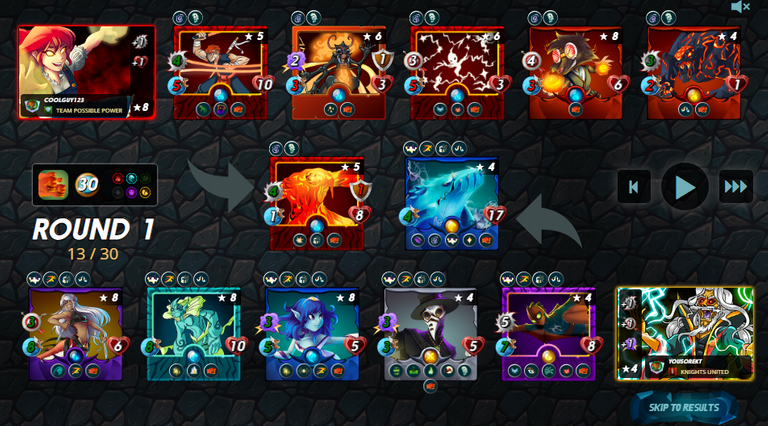 https://splinterlands.com?p=battle&id=sl_d6aeb9ae74838e7034d95198a927251e&ref=coolguy123
The battle had a 30 MANA cap and there was that knock out ability rule set to enable all the monsters to have double attack ability on a monster which is stunned.
As there was that rule set of knock out, I had planned to use Spark Pixies which can stun the monster it attacks and my lineup for this battle was as below:
Lineup:
1. Living Lava: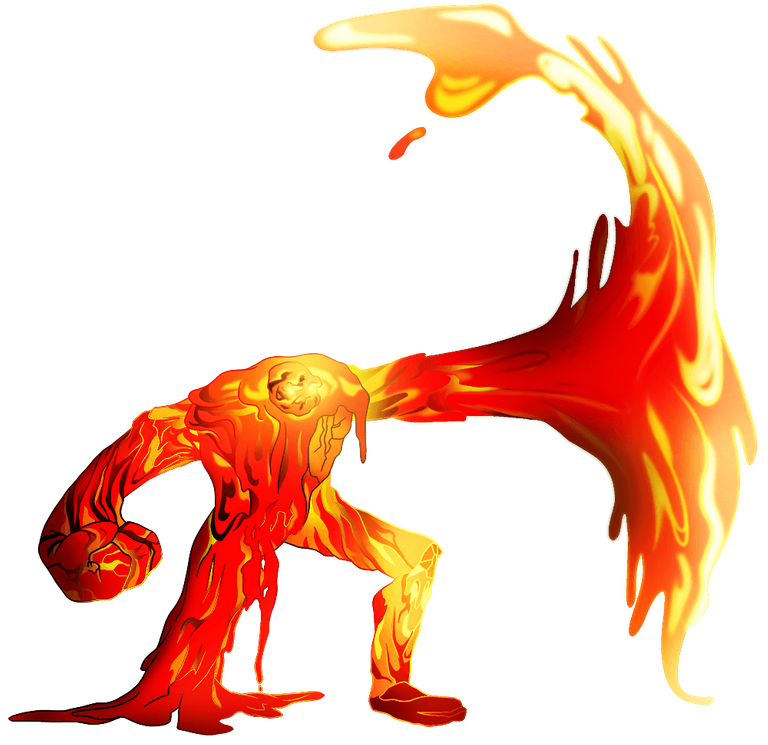 Just wanted a monster with more health and those shield and armor abilities and Living Lava was a good one for front position.
---
2. Fineas Rage: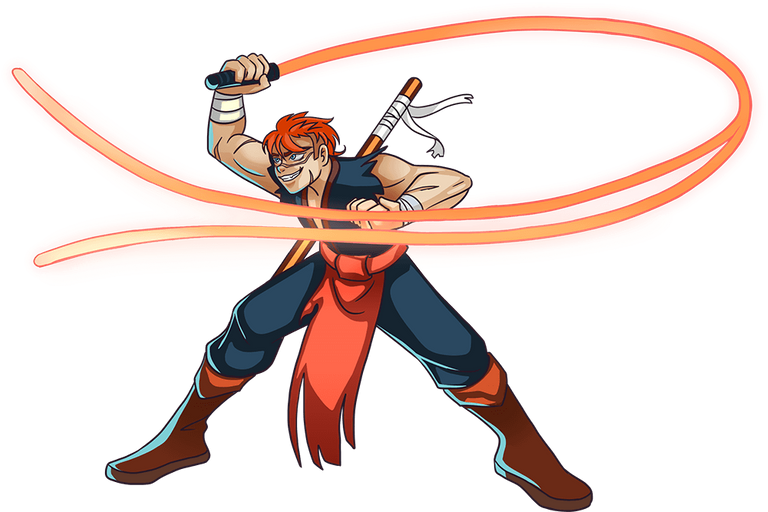 Fineas Rage gels well with Living Lava and with it's high speed, it's among the First few to attack and it's 4 melee attack will also knocks out a monster most of the time.
---
3. Beetle Queen: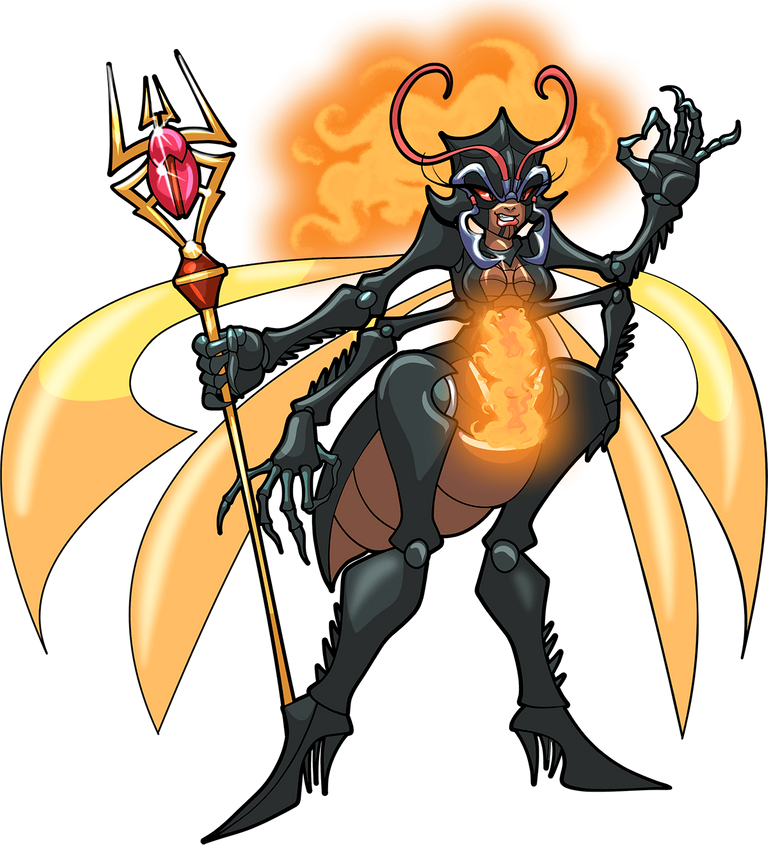 This was the tank healer for this battle and it's 2 magic attack is useful too.
---
4. Spark Pixies: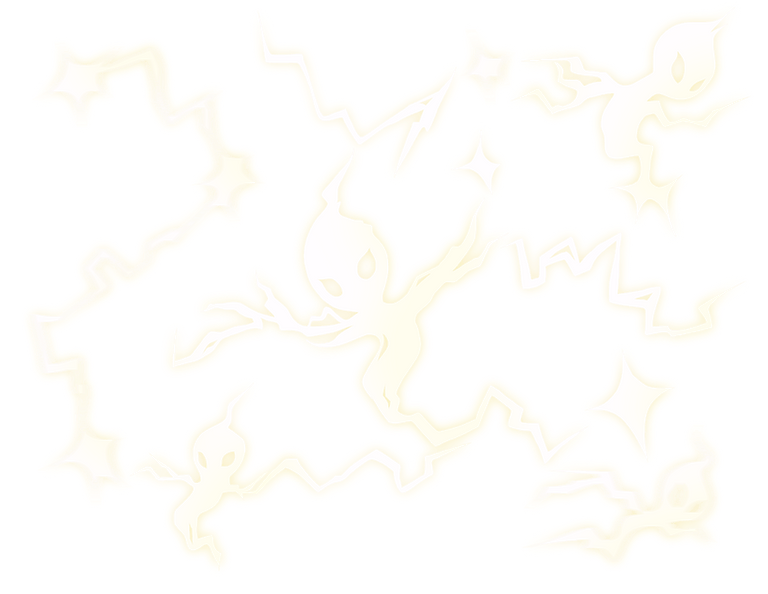 As I mentioned, this was particularly used to induce stun and have that double attack ability enabled and it did well to give a comfortable win for me in this battle.
---
5. Scavo Firebolt: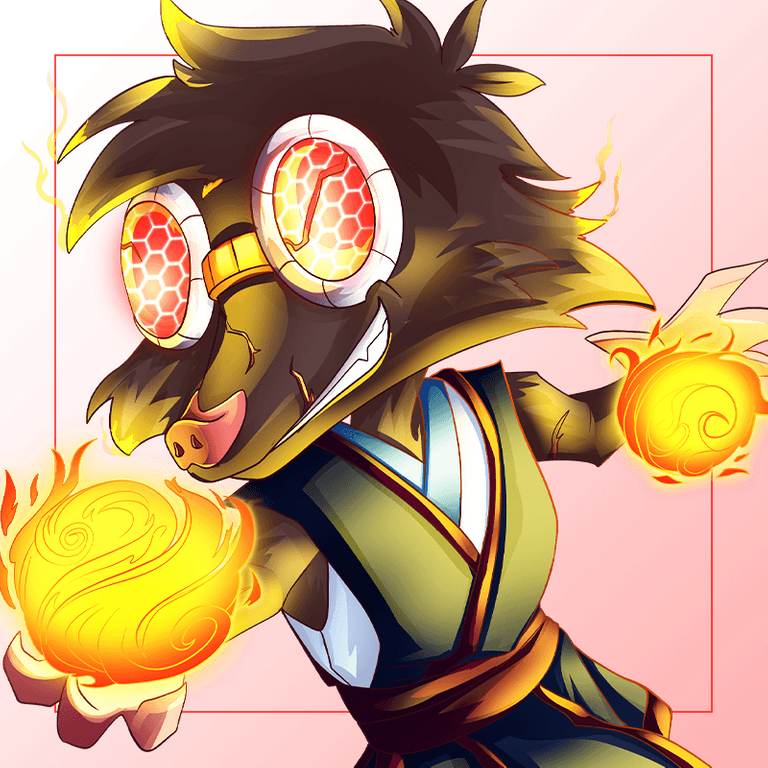 The theme monster was an able ally to Spark Pixies and other monsters I used with it's 4 ranged attack and contributed in this win as well.
---
6. Scorch Fiend: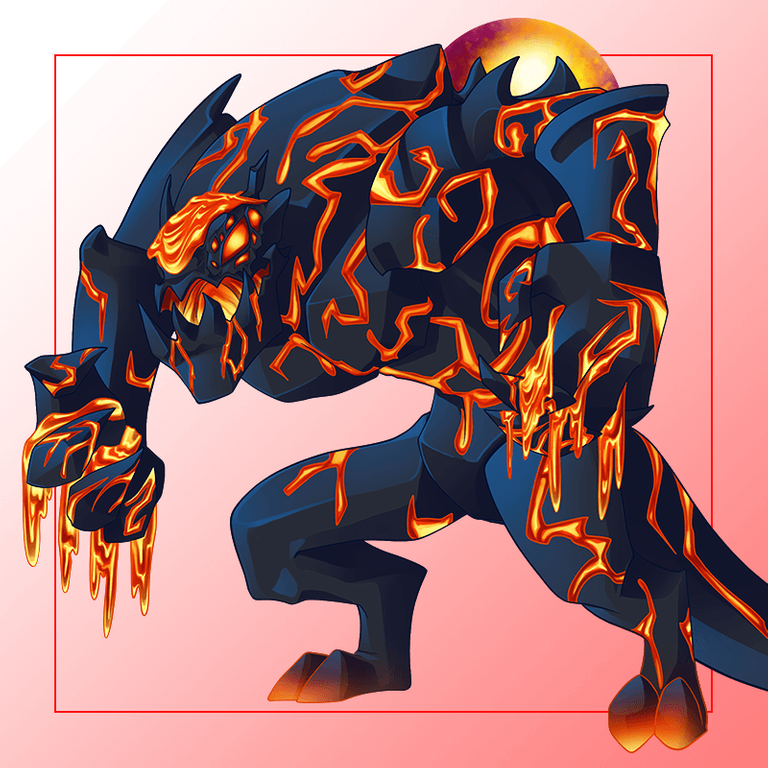 Lastly, I used this Zero MANA cost monster which can reduce the melee attack on the other side because of it's demoralize ability.
---
Opponent used Archmage Arius summoner with monsters as Baakjira, Dragon Jumper, Doctor Blight, River Nymph, Kelp Initiate and Naga Assassin.

Battle:
Round 1:
Opponent had an opportunity monster in Dragon Jumper, which, straightaway removed the Scorch Fiend being the lowest MANA cost monster and the next one was the stunned Baakjira from opponent's lineup and it's 14 health was nothing for the Fineas Rage as it's 4 attack doubled up to 8 and since it had the oppress ability, that 8 became 16 to remove the 14 health Baakjira!!!!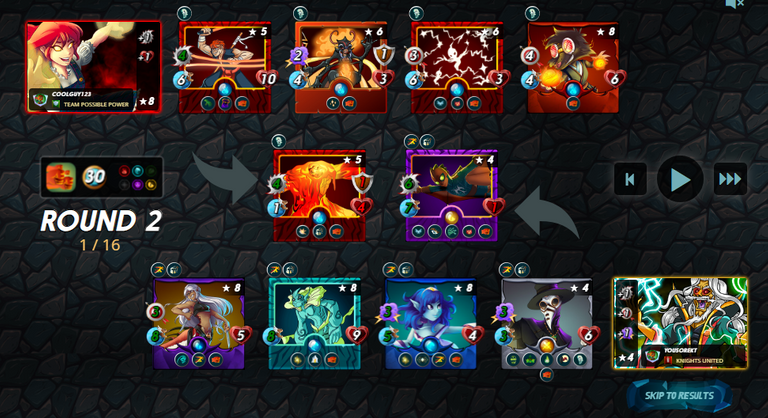 ---
Round 2:
Round 2 was destructive one with as many as 3 monsters getting removed.
While, Living Lava was First to go, Dragon Jumper from opponent's lineup followed it soon.
Last one to get removed in this round was the Doctor Blight.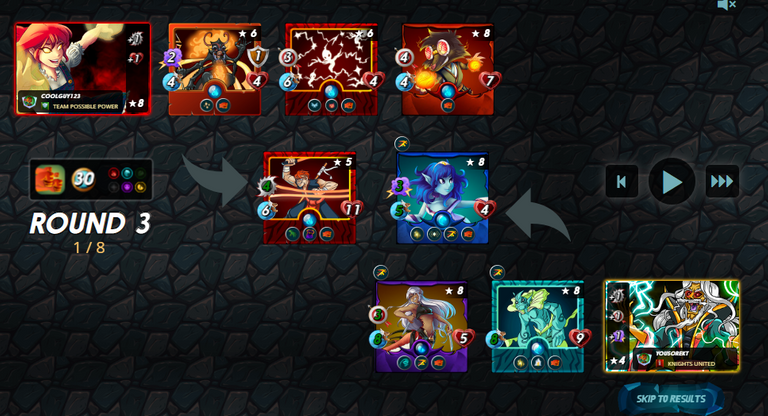 ---
Round 3:
Rive Nymph didn't pose much threat and was the only monster to be removed in this round and that left opponent with just One monster to attack in Naga Assassin.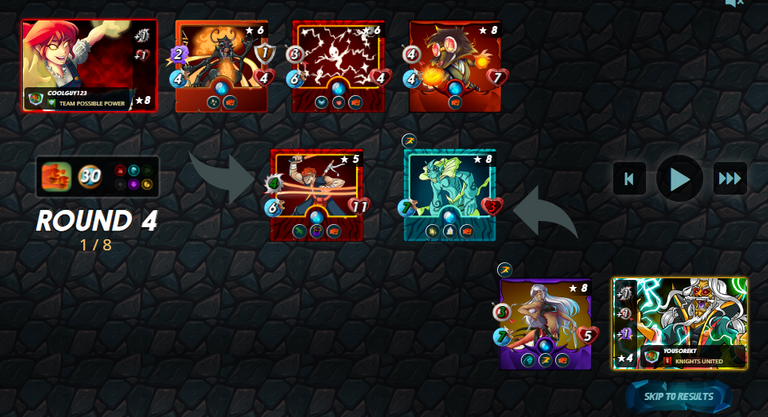 ---
Round 4:
Both Kelp Initiate and Naga Assassin got removed before the latter could attack and that ended the battle!!!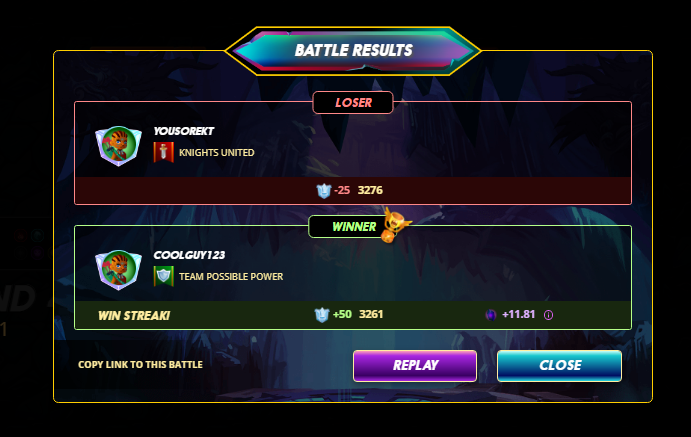 Questions and Answers:
Did my strategy work? What will I try differently next time?
I think the usage of the Fineas Rage was the highlight here to get rid of high health monster of Baakjira. Otherwise, the battle would have gone the other way, but the oppress and knock out combination helped to remove the 14 health monster in One attack!!!
So, I have to say the strategy was good and all the monsters contributed in this win!!!
---
Do I like SCAVO FIREBOLT? Why or why not?
I have been using this a lot with Yodin Zaku as summoner, as that gives it additional ranged attack and it's good speed makes it to attack early.

This was a short but good battle and stunning and knocking out the Baakjira made this win possible for me and I am sure you will agree with me :)
Thanks for going thru this battle and the blog and supporting it.
Thanks and Have a good day :)

Join the new Official Telegram for Splinterlands via link given below to participate in contests and have fun.
---
Not yet signed up for Splinterlands?
You can join using my referral link: splinterlands.io and get some monsters from me :)