Hello Friends,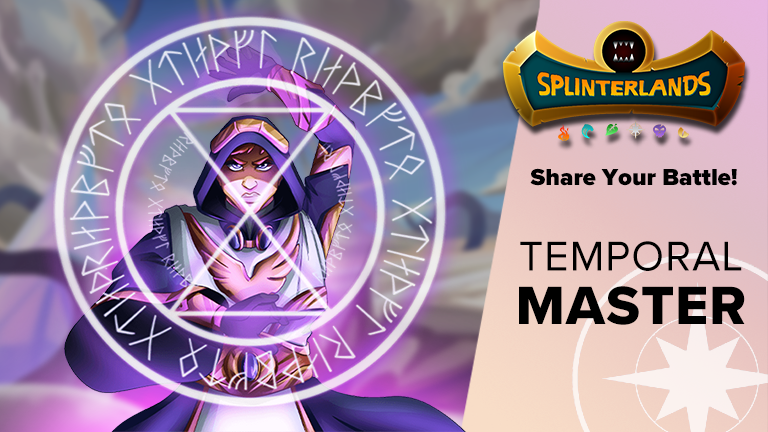 https://peakd.com/hive-13323/@splinterlands/share-your-battle-weekly-challenge-temporalmaster
It's Monday and the deadline for submitting a battle detail for Splinterlands SHARE YOUR BATTLE challenge is fast approaching and here I am submitting the details of the battle I fought!!!!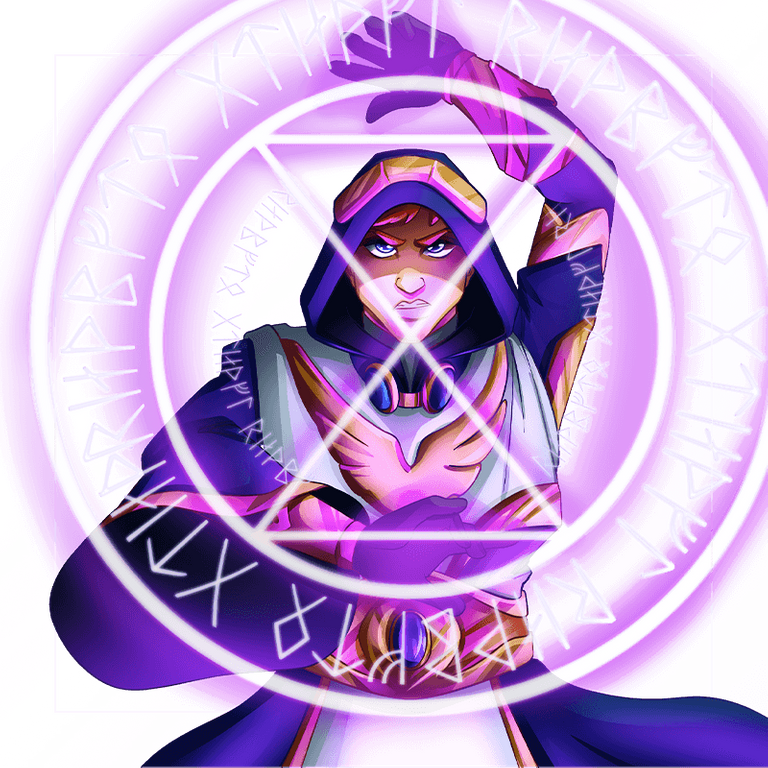 The theme monster for this week is the Temporal Master from Life splinter and this magic attack monster is from Life splinter and it's an epic monster with couple of nice abilities as I discuss below.

Stats: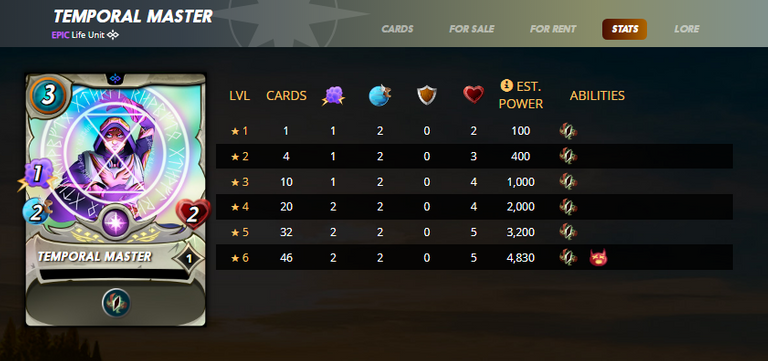 This 3 MANA cap monster has a starting magic attack of 1 and that can increase by 1 more as we upgrade it to level 4 of the max of 6 levels it has.
The speed remains same throughout the 6 levels and it is a constant of 2.
The health as we see from above stats details, ranges between 2 to 5.
It has 2 abilities viz. recharge (attacks with 3 times normal attack in alternate rounds) and stun being the Second one.

Battle and Lineup: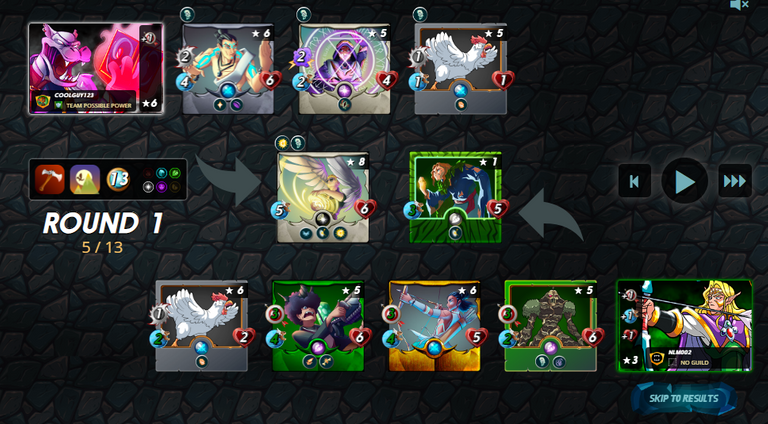 https://splinterlands.com?p=battle&id=sl_dfbdf8b7171c17e9fa9020b2241c8a5a&ref=coolguy123
This battle was with low MANA cap of 13 and I felt the Pelacor Conjurer and other monsters as below:
Lineup:
1. Pelacor Conjurer: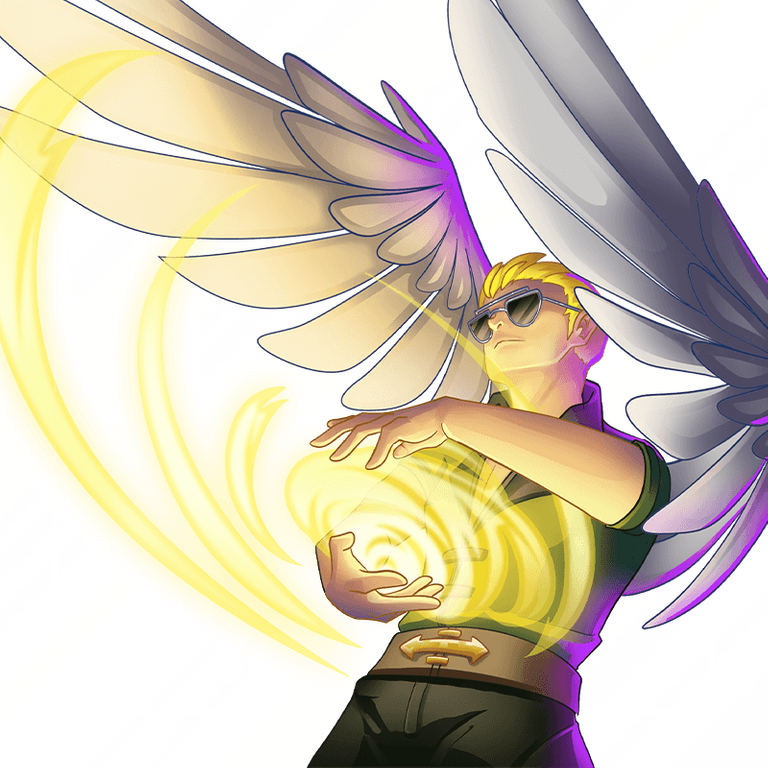 Pelacor Conjurer can be a best bet for front position in such low MANA cap battles since it can evade the attacks from almost all types of monsters and also it just costs 2 MANA.
---
2. Xenith Monk: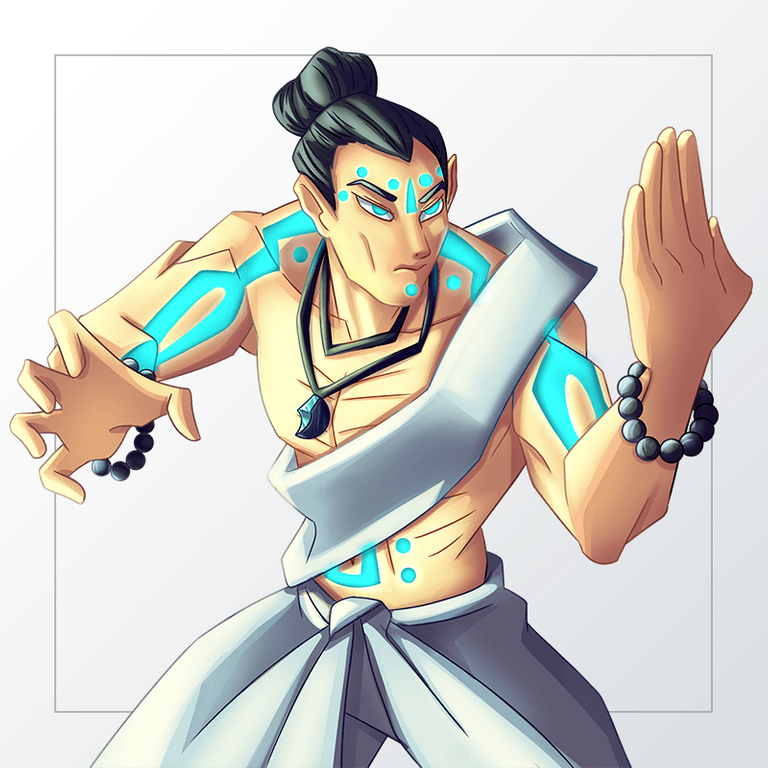 Used Xenith Monk as a backup front monster since it can heal itself and can also provide 2 useful melee attack.
---
3. Temporal Master: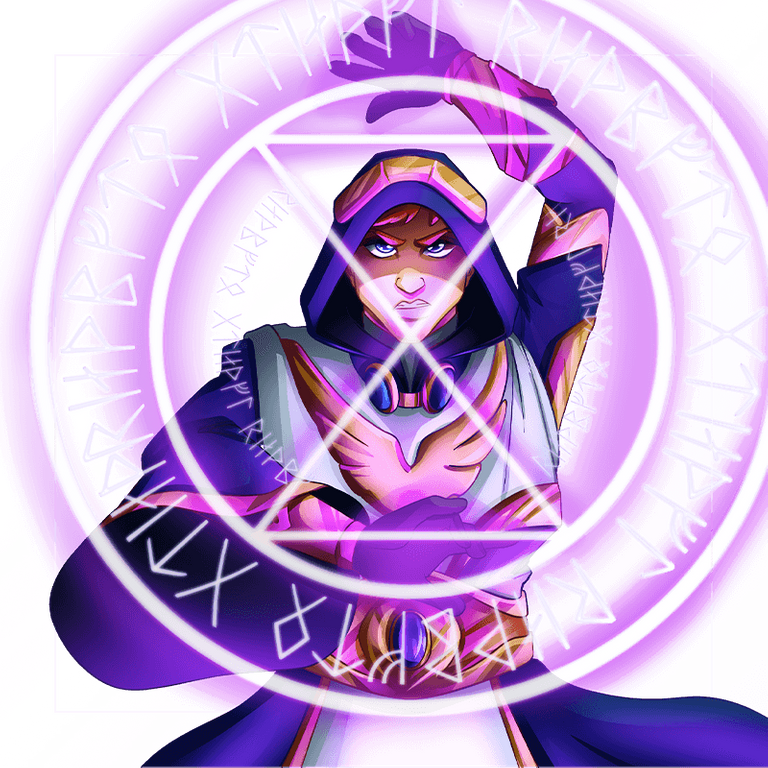 The theme monster was used in Third position to have it for longer time in the bottom and utilize it's ability of recharge to have 3 time normal attack from it in alternate rounds.
---
4. Furious Chicken: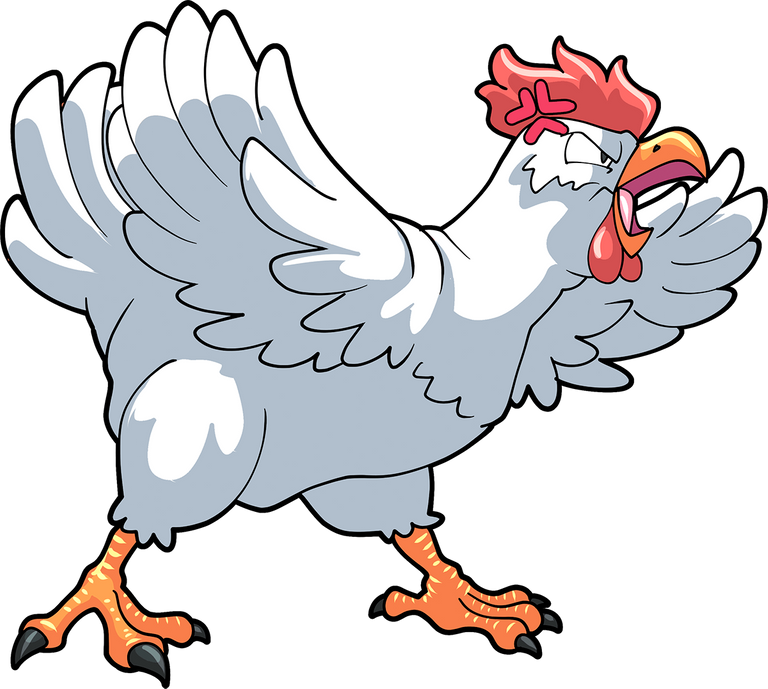 Lastly, I used Zero Mana cost monster of Furious Chicken in the Fourth position to cover other monsters from possible sneak attack.
---
Opponent used monsters Failed Summoner, Swamp Thing, Xenith Archer, Acid Shooter and Furious Chicken.

Battle:
Here I am sharing few screenshots from the battle as it was a nice One for the low MANA cap we had: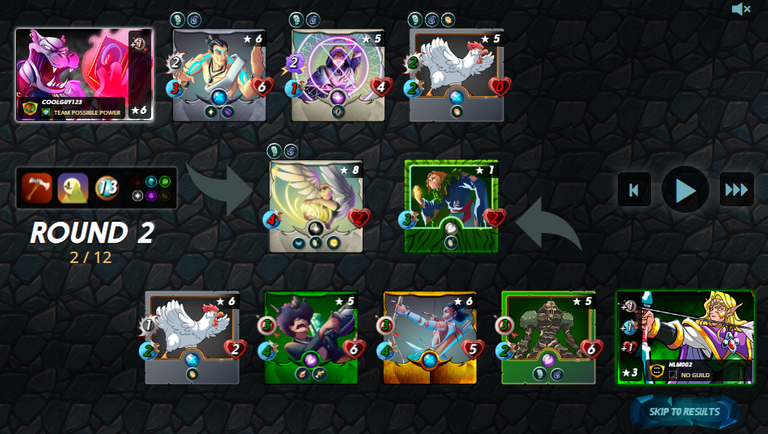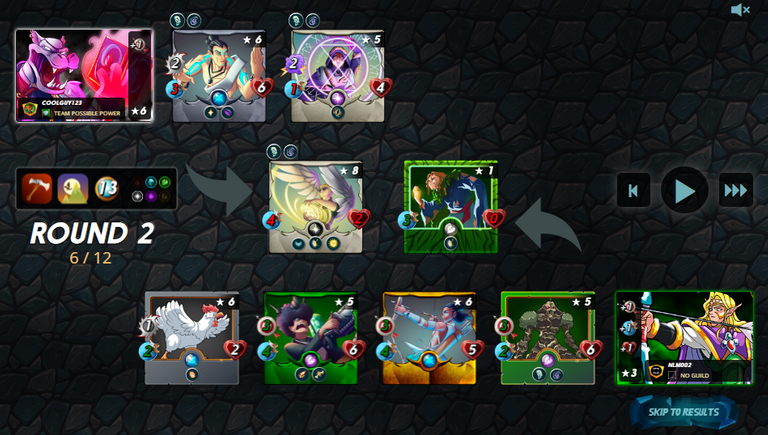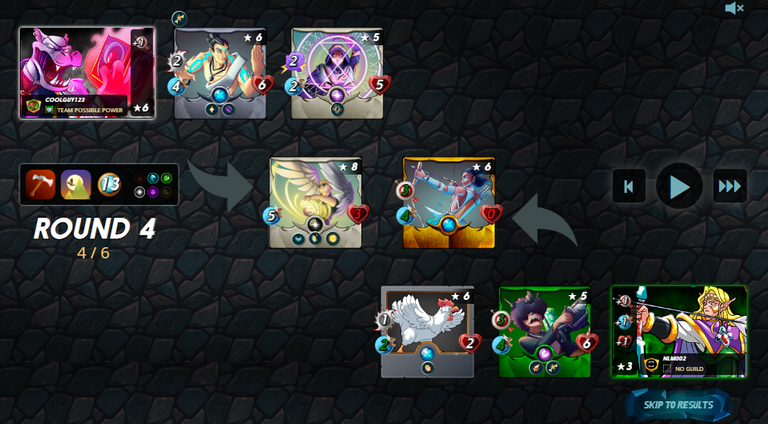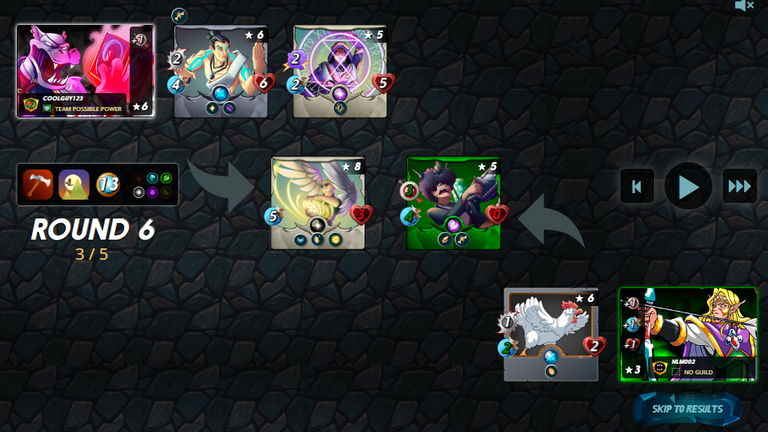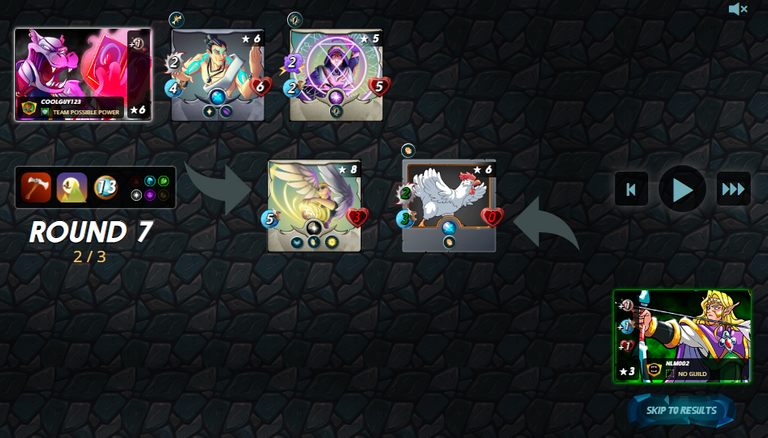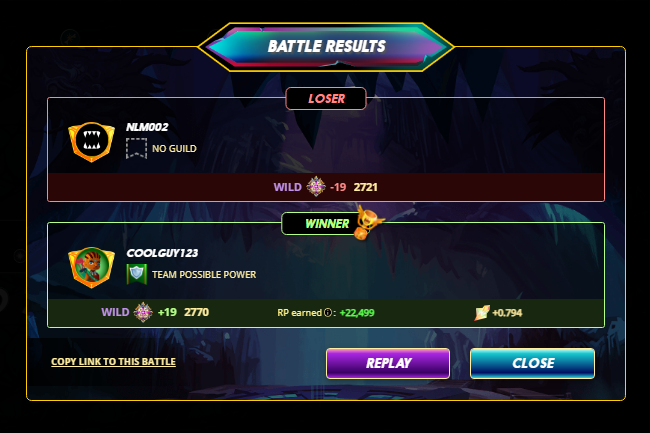 Questions and Answers:
Did my strategy work? What will I try differently next time?
Considering the 13 MANA cap for this battle, the monsters and the strategy I used was good enough and also to win against the lineup used by opponent wasn't easy as there were 3 monsters with 3 ranged attack and One miss here or there, would have costed the battle to me.
---
Do I like TEMPORAL MASTER? Why or why not?
I haven't used it much as I recently only got it upgraded to max level and this battle showed to me that, it can be a good One in those low MANA cap battles and I will try to use it as much as possible in coming days!!!

I think the low MANA cap made it a more interesting battle and beating those awesome monsters used by opponent is a morale booster for me.
Thanks and Have a good day :)

Join the new Official Telegram for Splinterlands via link given below to participate in contests and have fun.
---
Not yet signed up for Splinterlands?
You can join using my referral link: splinterlands.io and get some monsters from me :)