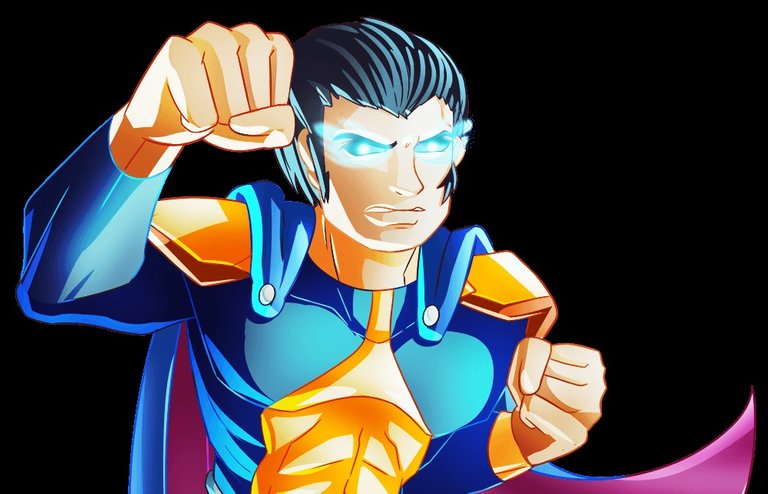 Card details: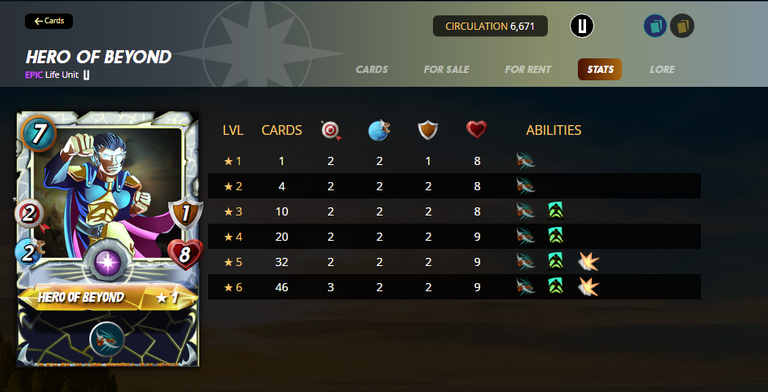 Abilities:
He starts with close range and with his massive health pool and armor makes him a great secondary tank or snipe target.
He gets last stand at level 3 which makes he great in lower mana battles or on the tail end of a team.
Finally at level 5 he gets a shield. This just makes him even meatier to tank with.
He grows from 2 ranged attack initially to 3 ranged at maxed level. Coupled with Gen. Sloan he gets even more powerful. He gets an extra armor at level 2 and an additional health at level 4.
Mine is level 2 so I get an extra armor, which is minimal.
Pros and cons
Pros-
Good tank
Teams well with CL summoner
Gets last stand at silver league
Cons-
Is vulnerable to magic spam
Not available to little league
Is expensive
Battle
Round 1
Felt confident when I saw his line up. Not a lot of damage output on his end compared to mine and only the Onshannus to tank through. It was a blast ruleset and I make a lineup to be able to survive that fact.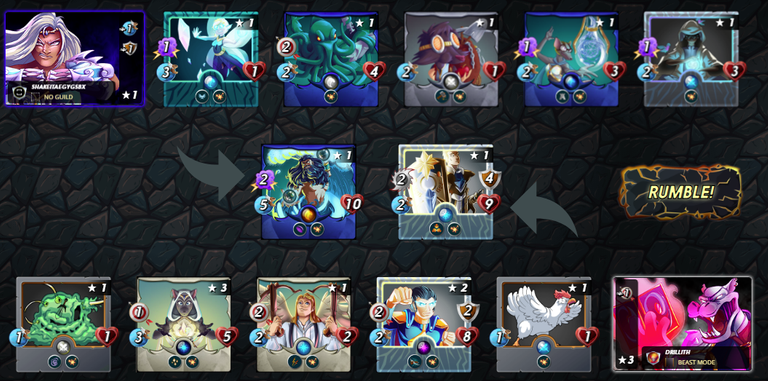 Round 2
As we can we I did a lot of damage to their tank and killed off the pixie behind it. I lost my chicken which was there to just take a blast hit. My main tank received a heal and my second tank is starting to take a little damage. I should be ready to start shredding his back line with the blast damage while my two tanks should be able to maintain their place.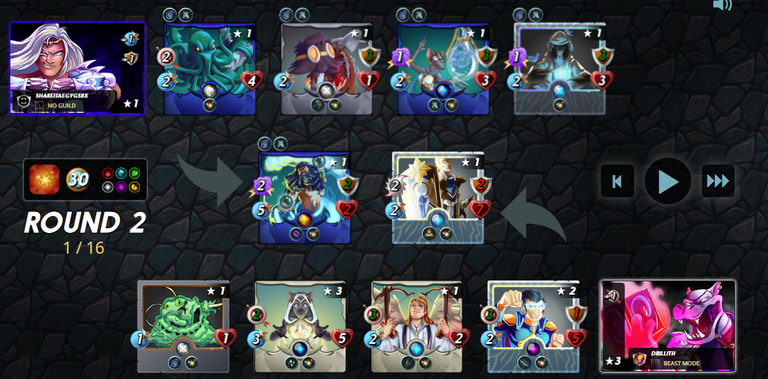 Round 3
Lots of misses last round (I hate speed), hopefully this round doesn't go so bad.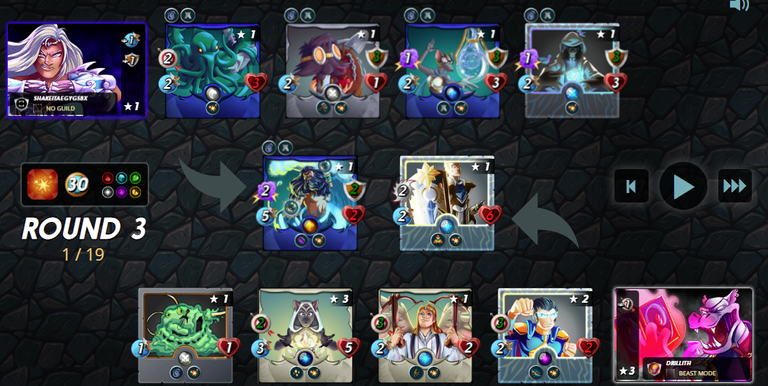 Round 4
While the hero did die he was able to soak a lot of blast damage and keep the Arbalest alive to keep a high damage output. The heals kept the main tank up. Victory is within reach.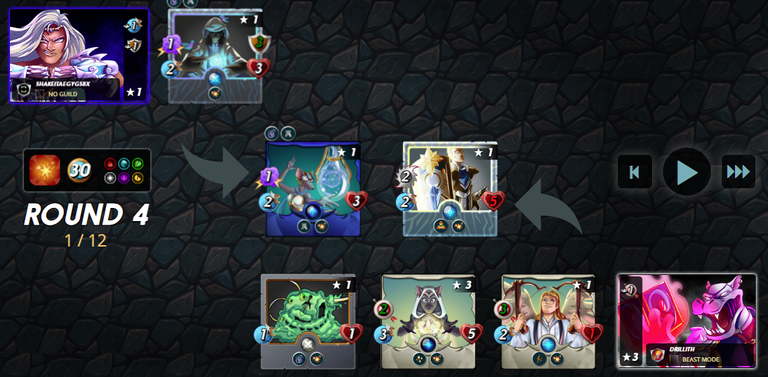 A few rounds and it was a clean victory worth 5 DEC.
Take a ways
Gen Sloan, paired with any archery unit and a good tank, has a massive damage output. White also has an amazing secondary tank in Hero of Beyond and at higher levels Hero just gets stronger.