Hello friends, this is my entry to Splinterlands Art Contest 225, I was inspired by Oaken Behemoth, a card that is one of the best for second position compared to the many cards with Reach that have been added lately.
Hola amigos, esta es mi entrada a Splinterlands Art Contest 225 me inspire en Oaken Behemoth una tarjeta que es de la mejores para la segunda posicion en comparacion a las muchas carta con Reach que se han incorporado ultimamante.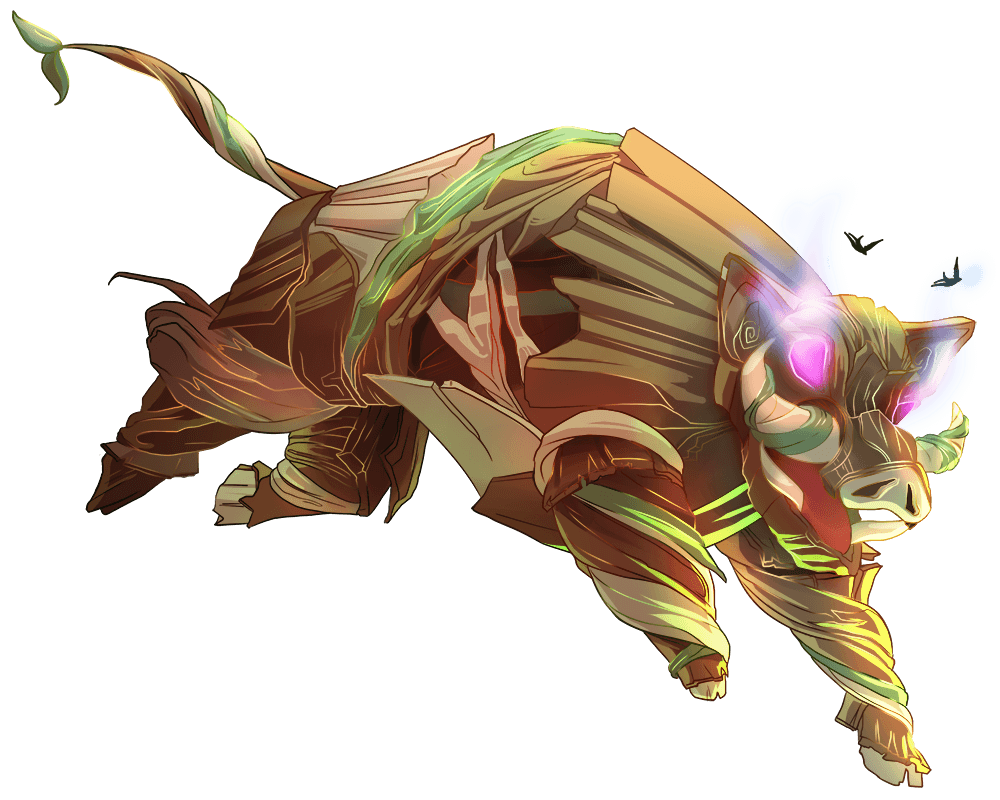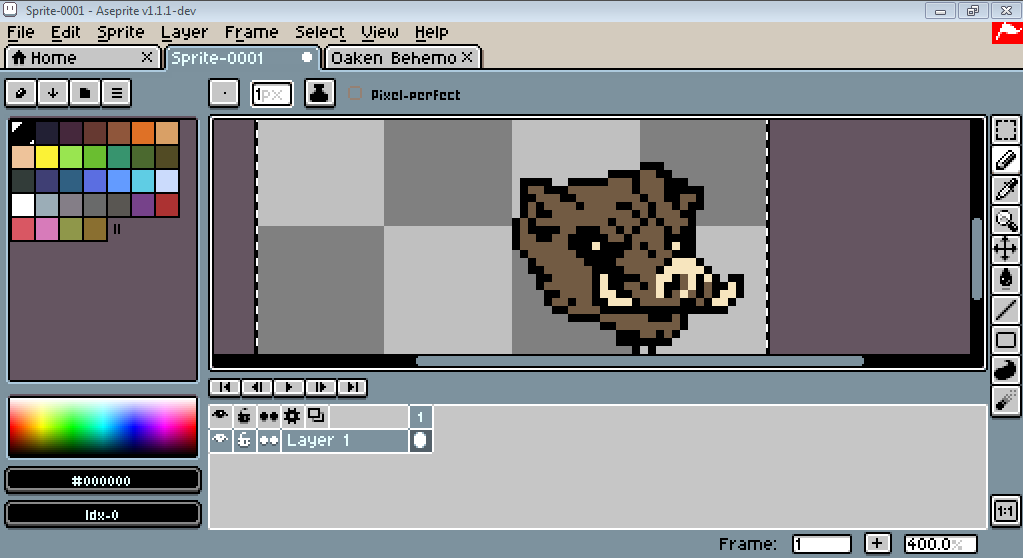 Start with the basic design of the head.
Comience con el diseño basico de la cabeza.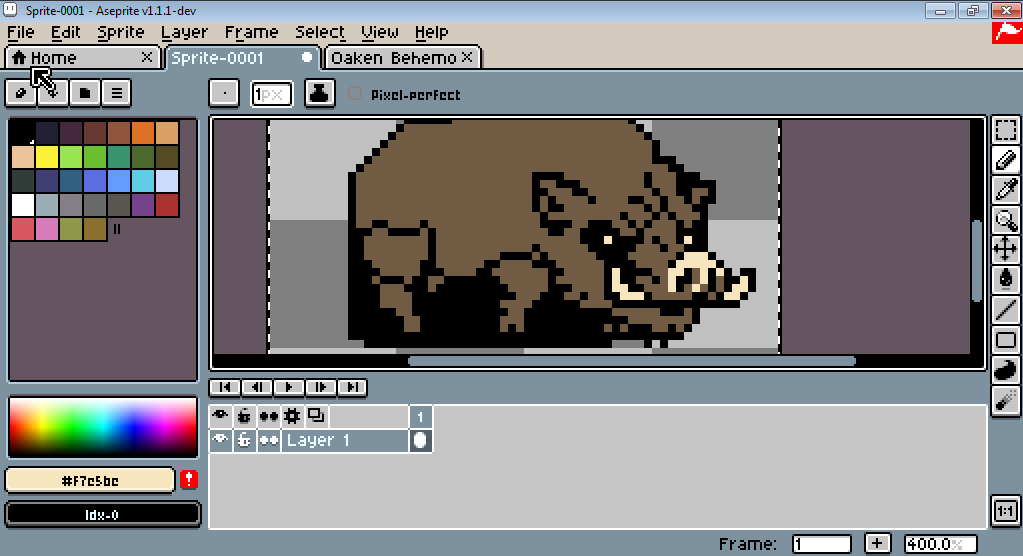 Draw the basic size of the body.
Dibuje el tamaño basico del cuerpo.


Add more body details.
Agregue mas detalles del cuerpo.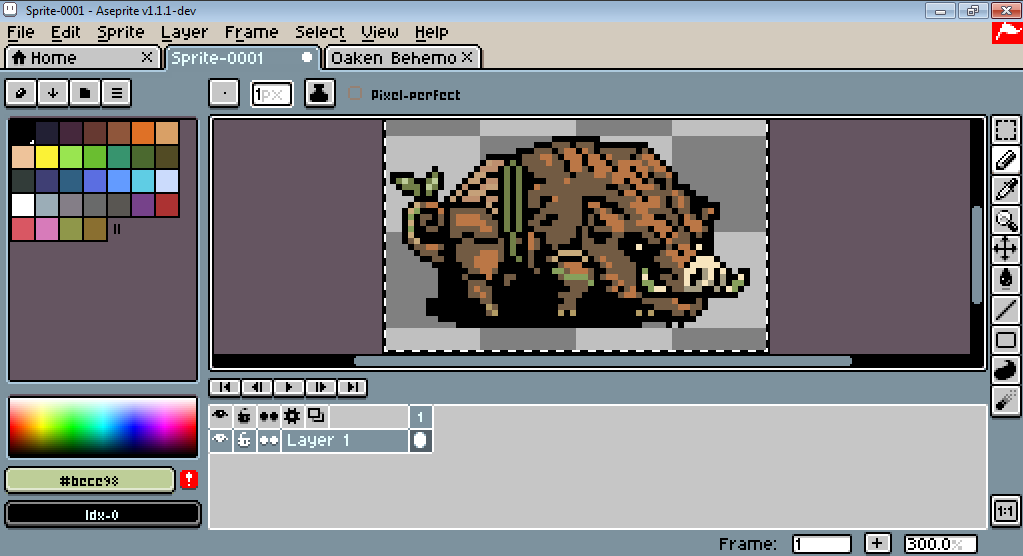 Add colors and details of texture and shine.
Agregue los colores y detalles de textura y brillo.

For animation modify the original design for the steps when walking.
Para animacion modifique el diseño original para los pasos al caminar.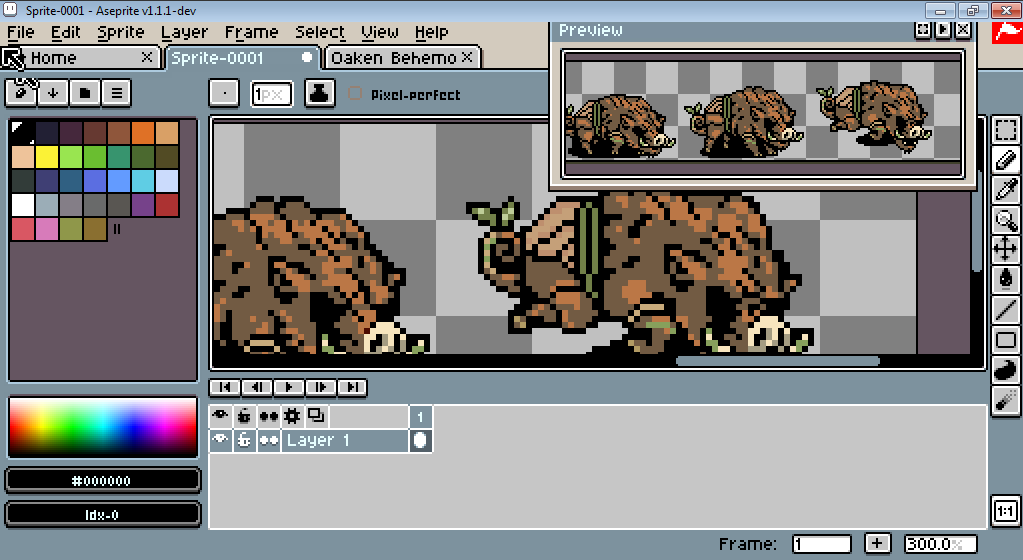 And to give more value to the animation add a lunge positions as if it were your Reach attack.
Y para dar mas valor a la animacion agregue una posiciones de embestida como si fuera su ataque de Reach.

For the background I designed the tileset of a tree and ground leaves.
Para el fondo diseñe los tileset de un arbol y de suelo de hojas.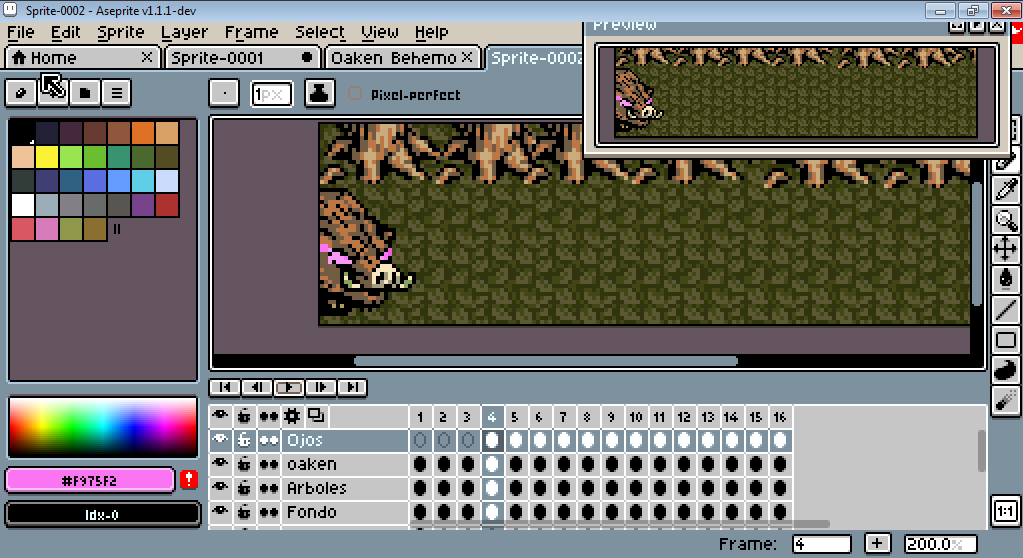 For the animation just organize the caps and the movement of Behemoth
Para la animacion solo organice las capaz y el movimiento de Behemoth


Completed animation, it would only be necessary to increase the size and that's it.
Animación completada, solo faltaría aumentar el tamaño y listo.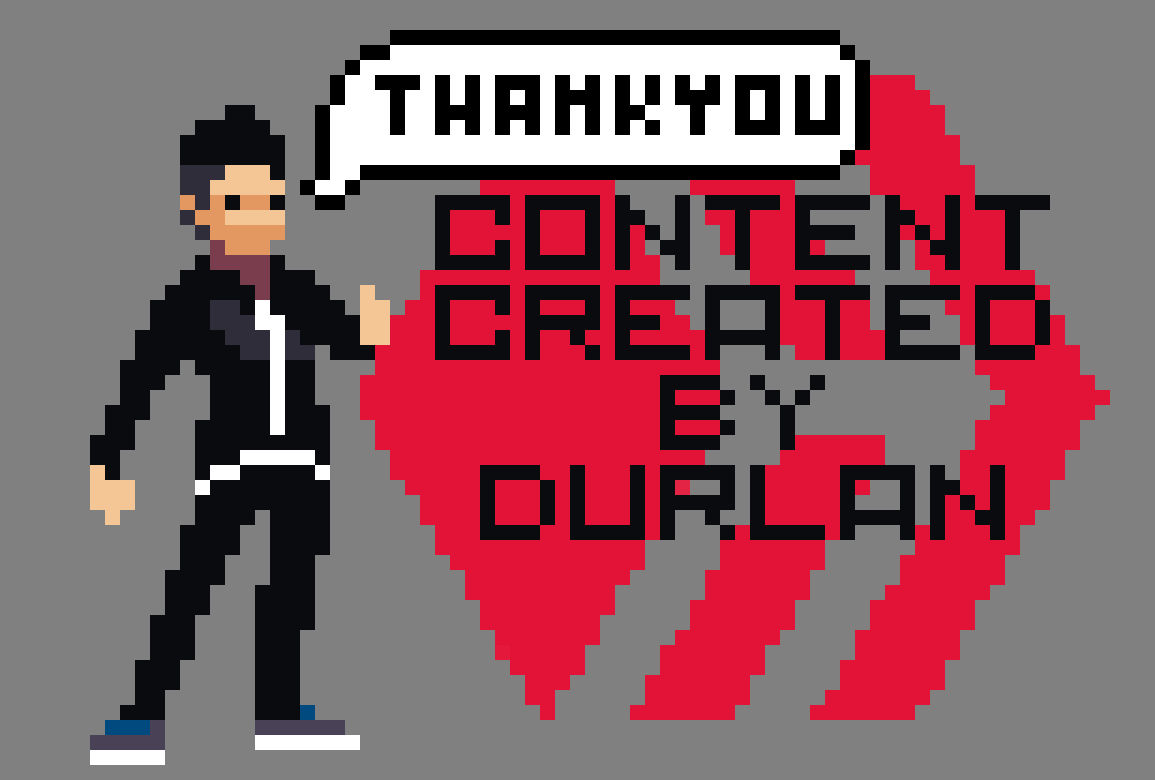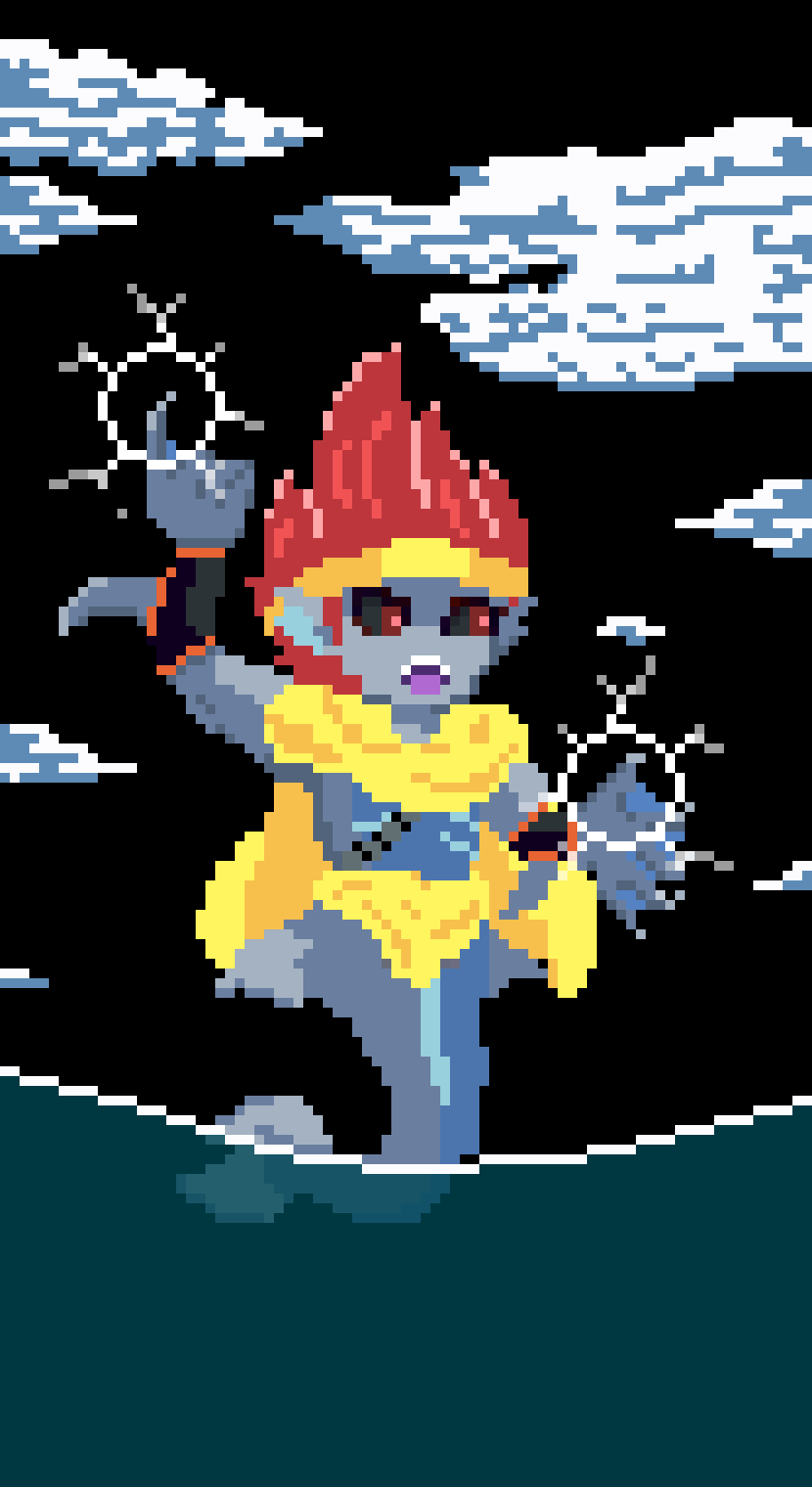 [ES/EN]Splinterlands Art Contest // Week 224// Ruler of the Seas
Posted using Splintertalk