Greetings! Here I come back with my participation for the challenge of the week, this time the theme of dragons is repeated, but with a very different battle!
---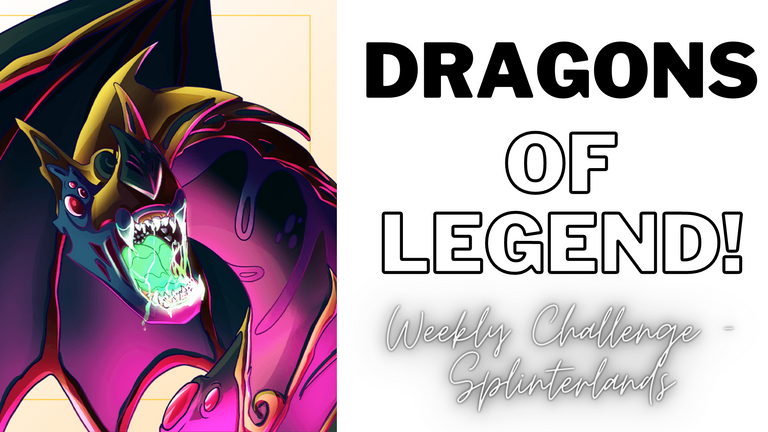 From Splinterlands and edited with CANVA
---
In the first place two formidable monsters face each other, on my side a dragon known for its fierce defense and its advantage against mages and on the enemy's side a fast snake that has made many lose patience because of how much it dodges.

For second place Oshannus was my choice, another legend, quite popular in the silver league although in higher leagues other legends leave him behind. In enemy territory Demented Shark was inspiring his team, increasing his physical attack, which brought some problems to achieve the victory.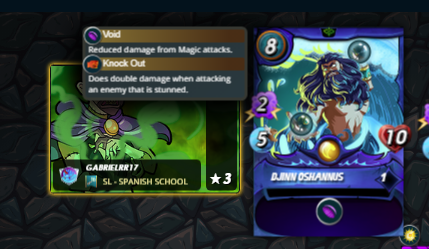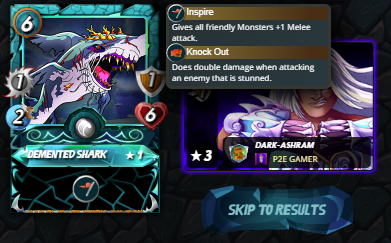 In third place Void Dragon, one of my favorite cards of the Chaos Legion edition, was imposing his power and although his ability against mages did not shine as he would have liked, still his speed and damage made him a great fighter.
On the opposite field, Pelacor Bandit was the enemy, with his speed and skill he was a bit annoying, but not impossible to take down.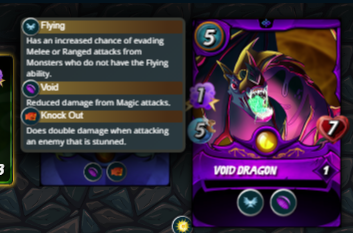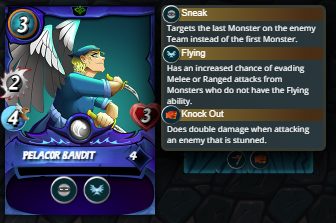 Uraeus was the fourth enemy combatant, with "Sneak" as Pelacor Bandit and powered by Demented Shark, although its speed usually leaves it bad in the offensive, managed to hit the Void Dragon, but fell shortly after.
Meanwhile in the allied field, Venari WaveSmith was another champion, being offensive and defensive at the same time, thanks to her ability that increases armor, although she did not manage to last long in battle due to the great power of the enemy DeepLurker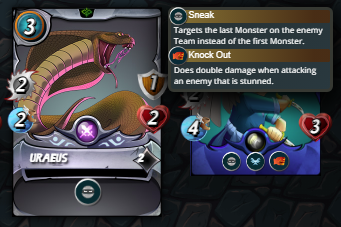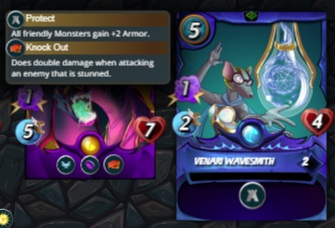 In the fifth enemy position the fearsome DeepLurker was present, at a dangerous level 4 who eliminated my Venari WaveSmith in a short time who curiously was also present in his team.
For my last position was the well-known Furious Chicken, as a reserve minitank.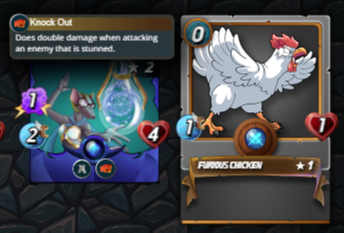 The complete alineation was: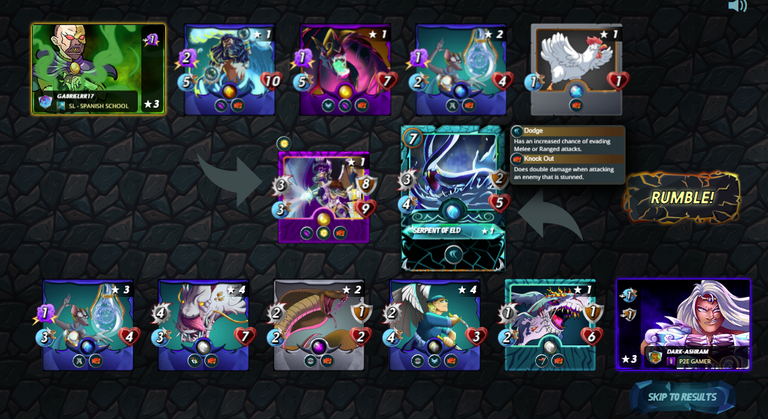 If you want to see the replay click here. For information to join in this challenge click here.
---
Curious fact:
Already in the first turn, my main tank already had a considerable amount of armor, but the enemy's offensive power was able to reduce it but not to finish with its life points. As an extra curiosity, some time ago the theme of "dragons" was also touched upon.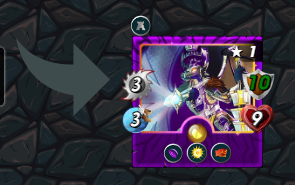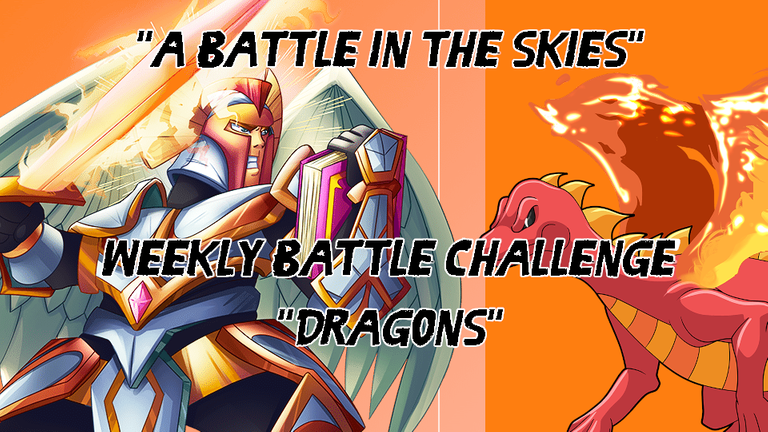 ---
My opinion:
Adding to what I had mentioned in the June post, the Splinter Dragon is an expensive choice but it delivers in battle, it gives great range of choices by giving the possibility to combine with other Splinters and create almost unbeatable combos. Among the cards in the Chaos Legion edition, Void Dragon and Carnage Titan seem to me extremely versatile, although I have not had the opportunity to test them or at least see them all in action.
---
If you want to join in the wonderful world of Splinterlands be my referal clicking here
---