---
Greetings! In the battle I bring you today the difference in levels was evident, Hill Giant at 5, Xenith Monk at 4 Goblin Thief at 2, Venari Scout at 5 and Child of the Forest at 3. All this with a level 4 summoner, while I only had a level 1 summoner and all my monsters at the same level. However, it wasn't just any summoner, Mylor Crowling, the protector of thorns, the dreaded dodger of sharp armor.
---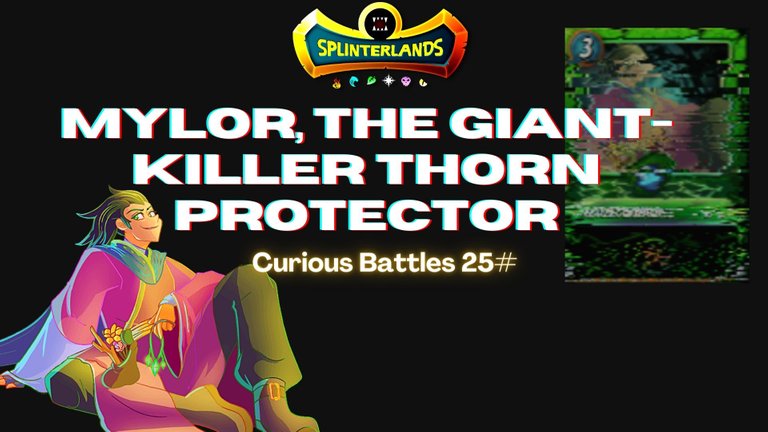 From Splinterlands and edited with CANVA
---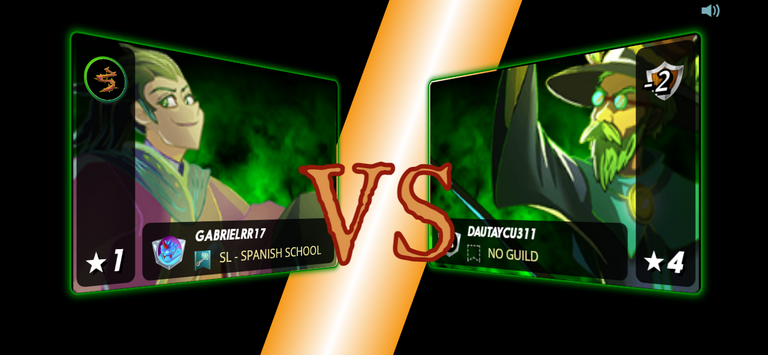 ---
On the front, my golden Hill Giant appears, although his brilliance is partially overshadowed by his lack of level, even so he defended quite well thanks to his life points which are not negligible.
On the enemy side, the lately popular Xenith Monk, stood up and put up quite a fight thanks to his healing ability.

For the second position, another Hill Giant appears in enemy territory, but with much higher level, more attack, more life and in general more power. This one resisted until he became the main tank, although he could not attack until that moment due to his lack of skills to do damage from a distance.
In my field was "Spirit Shaman", who also resisted until the end and was even part of the offensive that killed the enemy Hill Giant.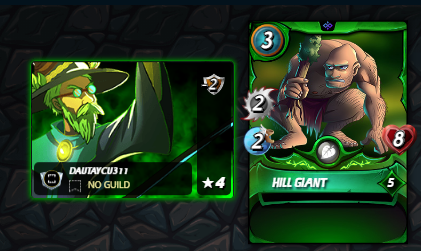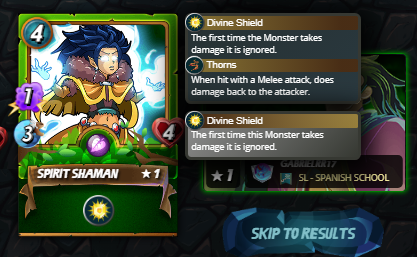 For the third position the patterns are repeated again, as Goblin Thief appears on both sides of the battle and although on the enemy side the level is superior, Mylor's thorns ended up condemning the unfortunate Goblin who attacked confusedly.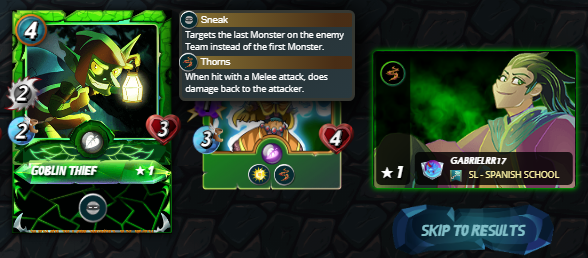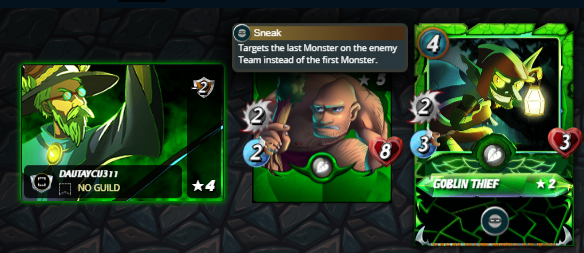 In fourth place an imposing Venari Scout was steadily attacking from a distance, thanks to his "Opportunity" ability and although the thorns were also his undoing, he was tough enough to finish off my team's nymph (who was also in third place) before he healed the allied tank.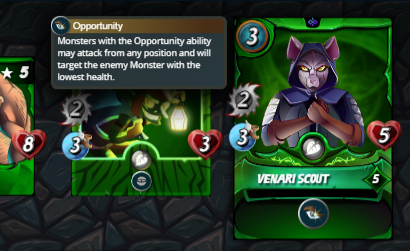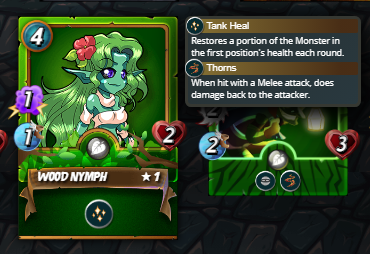 For the rearguard were Uraeus and Goblin Sorcerer, in my combo, however Uraeus fell quickly due to the stripping of her armor by the enemy summoner and her own slowness, which condemned her to be knocked down quickly by the enemy Goblin Thief.
On the other hand Goblin Sorcerer was much more useful as he combined his small attack with Goblin Thief to take down "Child of the Forest" who was in the enemy camp and only managed to break the divine shield of "Spirit Shaman".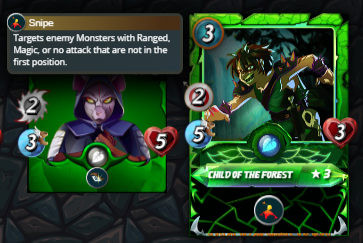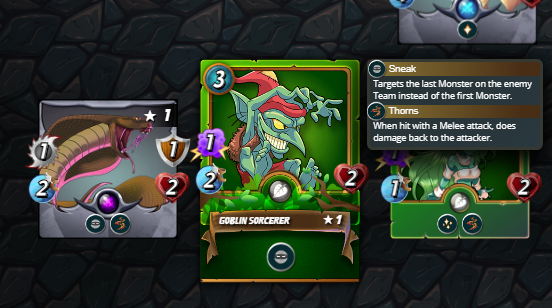 The complete alineation was: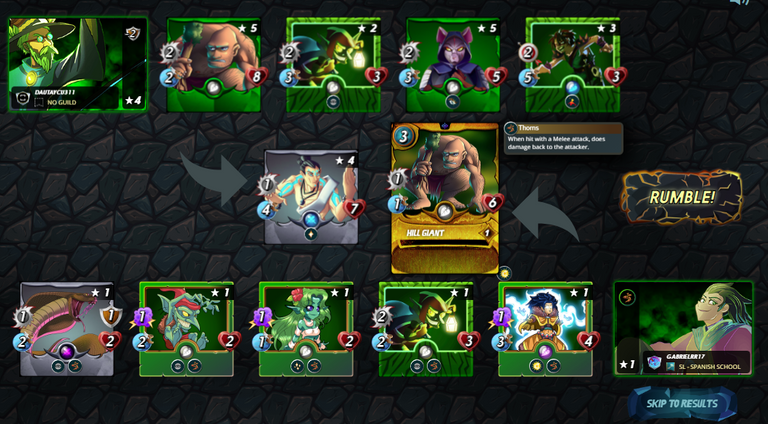 If you want to see the replay click here.
---
My opinion about Mylor Crowling:
It's an amazing card, I remember when I got it in a DICE pack, I didn't think it would be so useful. It can turn a lot of battles around, thanks to how dangerous it is to have a whole team covered in spikes. It is ultimately the terror of many fire Splinter strategies.
Its current market price is $12.42, which is not surprising considering how powerful the card is in battle.
---
If you want to join in the wonderful world of Splinterlands click here
---
Another curious battles:
| Name | Link/Number |
| --- | --- |
| A difficult match against Waka SpiritBlade | 19 |
| A battle full of green tones and misses | 20 |
| Zaku is back... but the result is different | 21 |
| Evolutionary Soul Hunter | 22 |
| A good combo of lizards | 23 |
| Between poison and mythical angry monsters | 24 |
---