Greetings, today a death splinter snake is the protagonist of the challenge "Silent Sha - Vi" appears with its devastating offensive.
---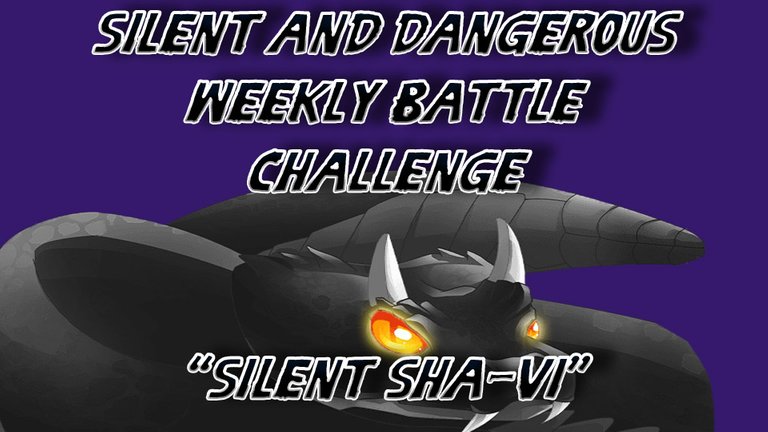 From Splinterlands and edited with Photoshop
---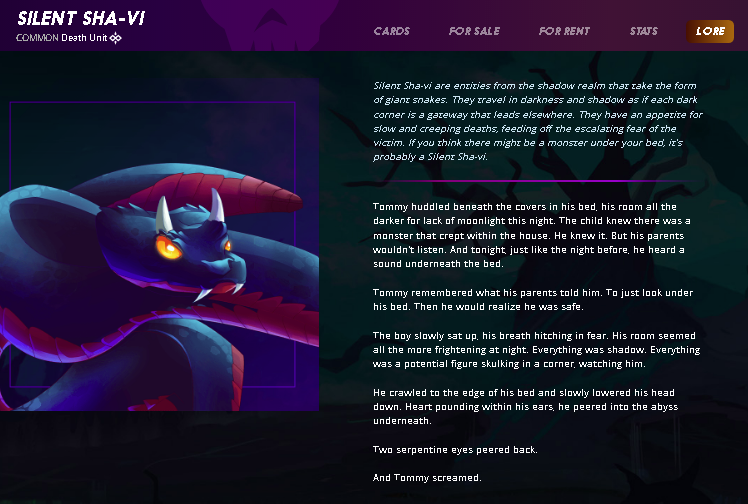 ---
In the first place two tanks face each other, Sea Monster, a card that is excellent when conditions dictate that there is poison on the battlefield because of its regeneration, although its slowness leaves it bad at times. For my part "Cursed Windeku" is again the chosen one with the death splinter, his "thorns" ability has not disappointed me in many battles.
For the second position "The Gorlodon" was my choice. A slow monster but with a powerful 12 points of life and 3 points of damage. My idea was to take advantage of the amount of mana available to place a good defense that would give the offense time to take down several enemy units.
In the enemy camp "Flying Squid" was the choice. This squid does not lag behind in speed and life, it offers good stats but being level 1 it does not stand out so much. Although with the summoner buff it gets stronger (+1 speed and +1 armor).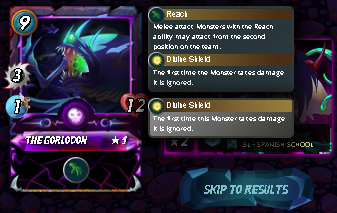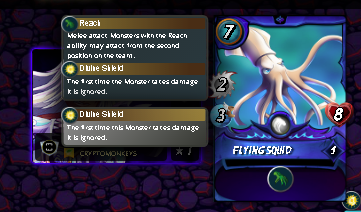 In the third position something curious happened, because two very similar cards, but of different splints (death-water), appeared. In my team "Silent Sha-vi", protagonist of this challenge, was the ideal attacker. At her level 3 with 4 points of speed and 3 damage she is lethal.
While in the enemy camp "Deeplurker" is part of the enemy artillery, also with 3 points of damage, although with a little less speed (although his summoner helps him) but more life (although my summoner leveled things up a bit. This opportunist has been a crucial piece in many of my victories with the water splinter, he should not be underestimated.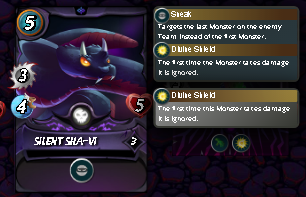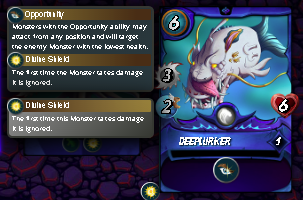 In the fourth position "Grim Reaper" was my chosen archer. His ability made me think he was a good choice to cover possible healing strategies. However, he left me a little bad, as he fell to an attack of "Isgal Vorst" that broke his divine shield and then "Deeplurker" fulminated him with his offensive powered by "Demented Shark".
This shark made the enemy physical attackers more dangerous, although it left an offensive gap since it could not attack from its place.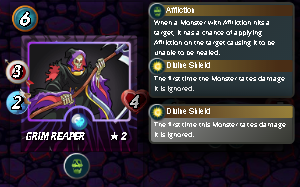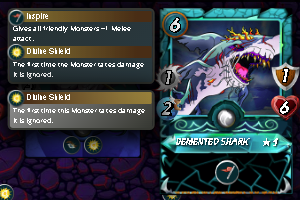 In the enemy rear, a healer and an attacker from the "Gladius" edition, called "Isgal Vorst", were the last link in their strategy. The double healing on the main tank made things a bit difficult and it would have been excellent if "Grim Reaper" could have covered that possibility, but his slowness worked against us.
For my strategy in the rear I decided to choose two archers, one stands out for its damage (3) and life (7) and the other for its speed (4). In combination they were a devastating rearguard.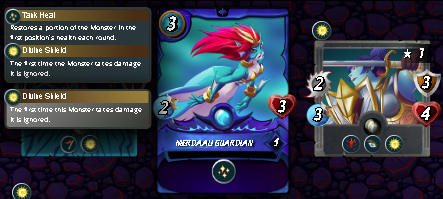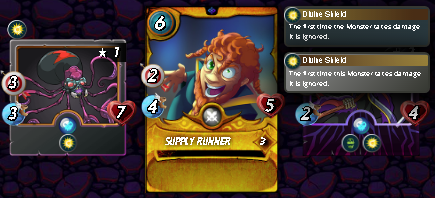 The complete alineation was: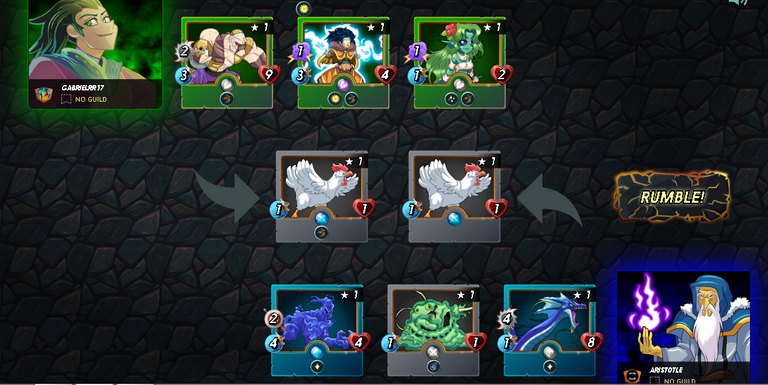 If you want to see the replay click here. For information to join in this challenge click here.
---
Curious fact:
Part of the summoner's buff I chose, was rendered useless by the type of enemy strategy, however, reducing his life was excellent to cope a bit with the healing and punishment received by the "DeepLurker". Despite his advantage with the Gladius edition, the low level of the summoner left the balance a little more inclined on my side.
---
My opinion:
The card is excellent for many situations, it is fast, with good damage and decent HP. Its equivalent in the fire Splinter is "TENYII STRIKER" and in the water Splinter "DeepLurker", in my opinion.
Adding poison as an ability would be curious and would fit with its theme, however, perhaps it would be very unbalanced with respect to the rest of the cards. Its market price is a bit high compared to other cards of its edition but the investment is worth it.
---
If you want to join in the wonderful world of Splinterlands be my referal clicking here
---