Greetings! Today I bring my participation to this week's challenge, Xenith Archer is the protagonist.
---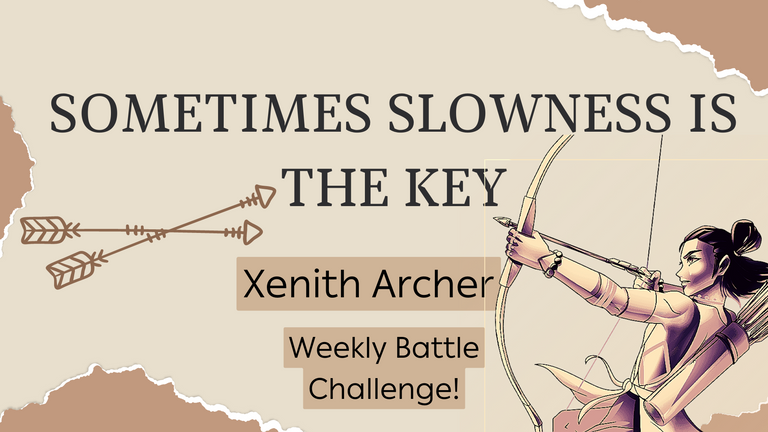 From Splinterlands and edited with Canva
---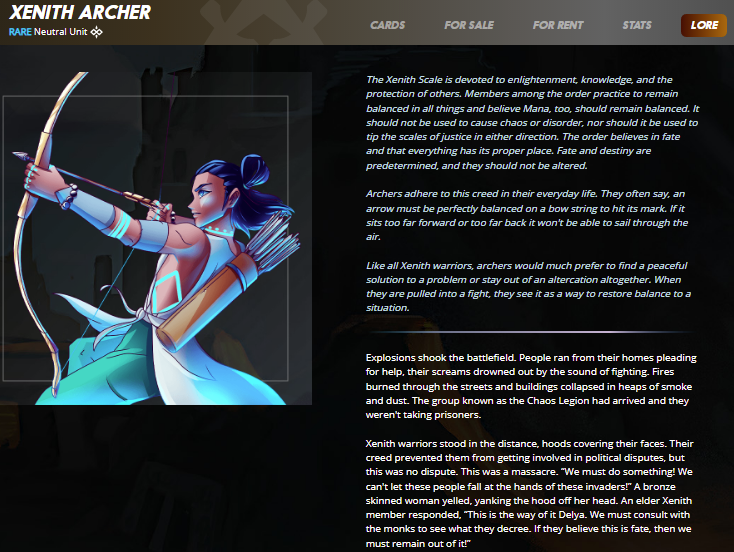 ---
First of all this gargoyle was my choice. I confess that I was expecting an enemy with a lot of magic, but it was not the case. Still it was not useless though, as the battle condition favored those with low speed.
On the enemy side "Sea Monster" was the choice, also somewhat slow so it was a danger to consider.

In second place "Prismatic Energy" was my card, also trying to fight a magic strategy, although this was not the case. His life points helped me to resist a little longer to give the archers time to destroy the enemy ranks.
On the enemy slopes a golden "DeepLurker" appeared, with its dangerous ability "Opportunity" added to "Enrage" for the battle condition. Definitely a beast to be feared, although the "enrage" was a bit counterproductive due to its increased speed.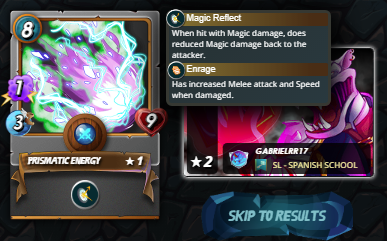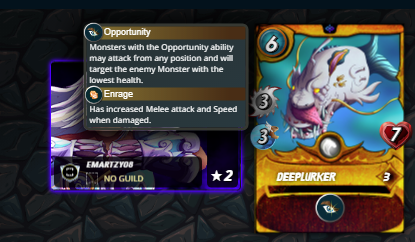 In third place the opponent placed the "Furious Chicken" while my choice was "Venari CrystalSmith" which curiously removed the "enrage" effect, returning the low speed to the tanks and thus taking advantage of the battle condition in this regard.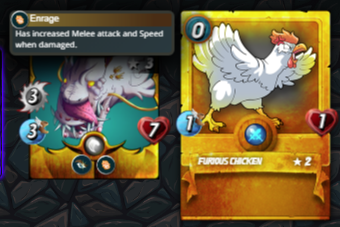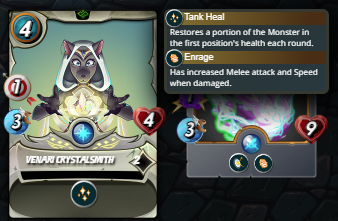 In fourth position a winged crossbowman appears, somewhat slow and lethal, powered by the summoner, thus generating an extremely dangerous ranged destroyer.
In the enemy trenches the well-known "Creeping Ooze" appeared, thus generating, curiously, an error that gave me an advantage in this situation.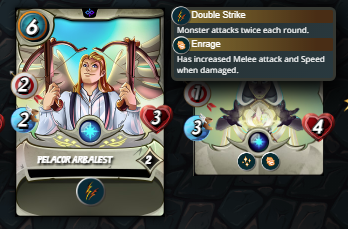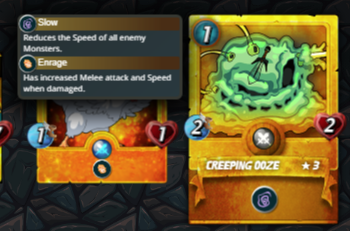 In the rear, a slow healer known as "Crustacean King" and a fast healer known as "Elemental Water". One excellent for the present condition, the other a little less preferred.
In my rear, the protagonist appears, "Xenith Archer" and also a somewhat old but still known sniper "SilverShield Archers". Both a little slow so they were excellent for the battle, plus their damage was enhanced, thus creating a lethal duo.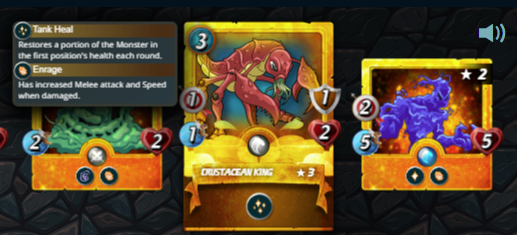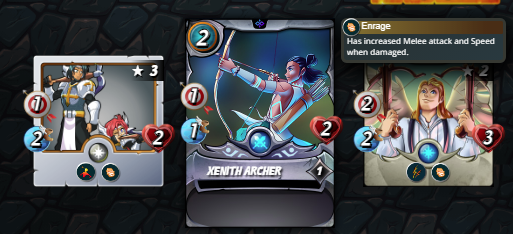 The complete alineation was: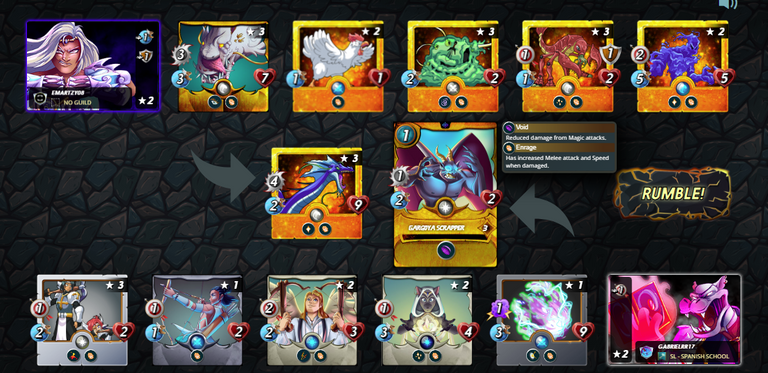 If you want to see the replay click here. For information to join in this challenge click here.
---
Curious fact:
There were two interesting flaws in the opposing strategy, the first was to add the "Creeping Ooze" and the second was to use a summoner that increased speed, thus being disadvantaged by the battle condition that reversed the speed priority.
---
My Opinion
"Xenith Archer" is a very interesting card when considering strategies with summoners that boost damage at range or during battles with specific conditions, as for only 2 mana it offers stats that are not too bad. However, its price is somewhat high if you want to invest at a high level.
---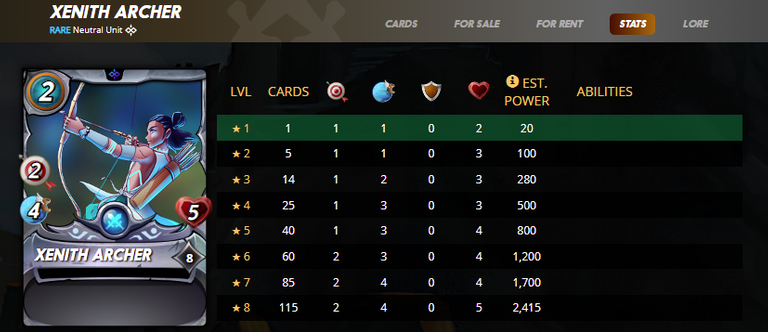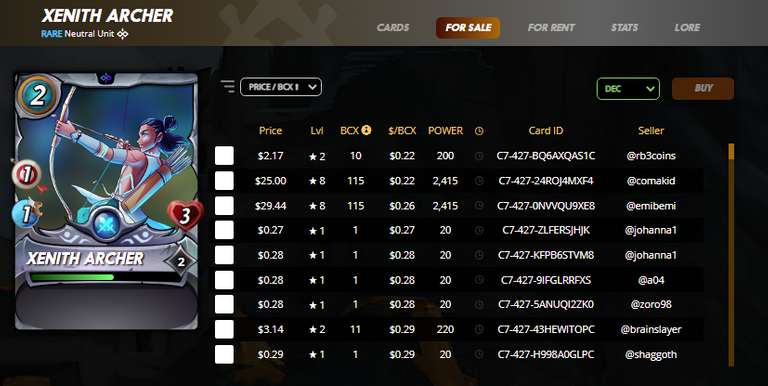 ---
If you want to join in the wonderful world of Splinterlands be my referal clicking here
---