---
Zaku is no stranger to the battlefield, but is rather feared by many for his effectiveness. Today I met him and contrary to the outcome of several past encounters with him.... The outcome was favorable
---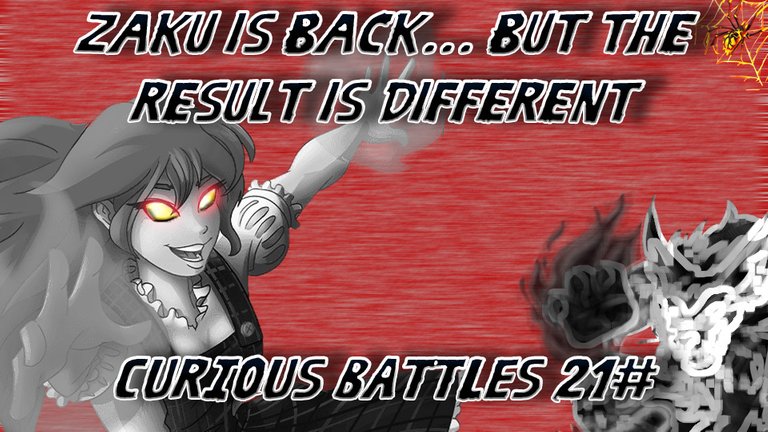 From Splinterlands and edited with photoshop CS6
---
In this battle, legends were not lacking. Already in the first place, a bloodthirsty orc is present, with an ability to resist magic damage a little better and another one that increases his stats when he defeats an opponent.
On my side "Tusk the Wide" appears, with little damage but with plenty of life and with the "void" ability that was crucial to overcome the magic damage received by "Elemental Phoenix", another legend that was on the battlefield.

For the second position I bet on speed, "Fineas Rage" is back, with 8 life, 5 speed and 2 damage (not counting the summoner support). While in enemy territory one of the 0 mana Chaos Legion cards was present "Scorch Fiend", which doesn't look so harmless when certain conditions are met. Although on this occasion it didn't have much to do.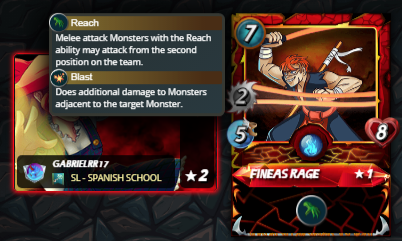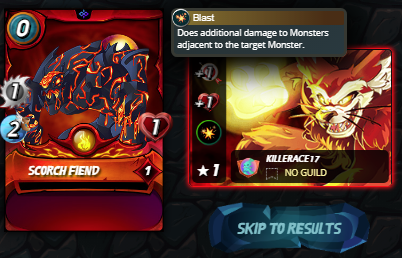 For the third position a curious event manifests itself, same card on both sides of the confrontation. Same level but one golden and the other not, my Lava Launcher does not have that glow that excites more than one during the rewards, but still did not leave me bad in this battle.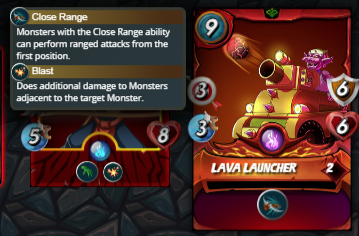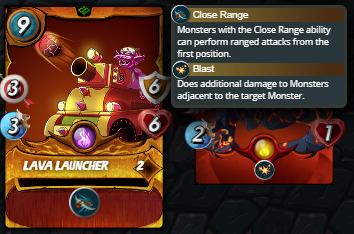 The fifth position has another legend by the enemy "Elemental Phoenix", with a lot of speed, flying and magic damage that becomes even more deadly when Zaku's "Blast" manifests. Although "Tusk The Wide" did a good job resisting and giving time against that offensive.
In the fifth position my choice was "Tenyii Striker", a quite popular attacker lately in the fire splinter, as the stats it offers are not bad at all.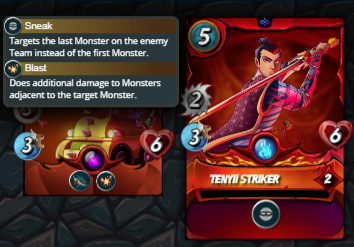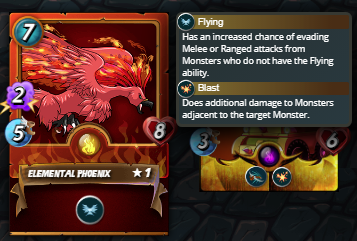 At the end of the strategy they had "Kobold Miner" with 2 health and 1 attack but with an ability that together with the summoner buff, the battle condition and the debuff of Creeping Ooze to the enemy speed, were excellent to damage the enemy from a distance.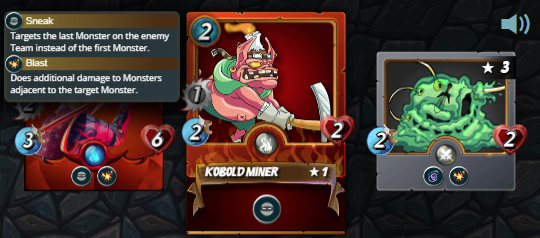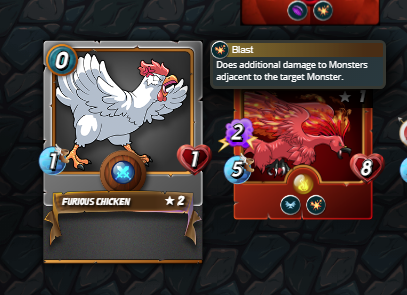 The complete alineation was: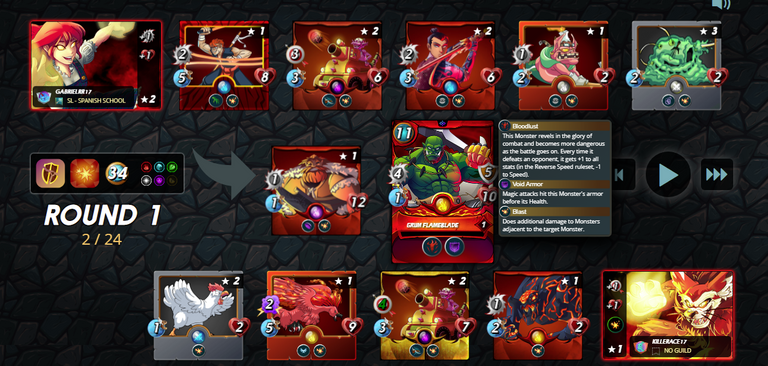 If you want to see the replay click here.
---
Curious fact:
Some time ago I brought a post in which I related a defeat in a Brawl versus another Yodin Zaku, in this confrontation there were more legendary monsters compared to today's, however the conditions were different. The fact that there was Blast for everyone on the battlefield, changed things a lot.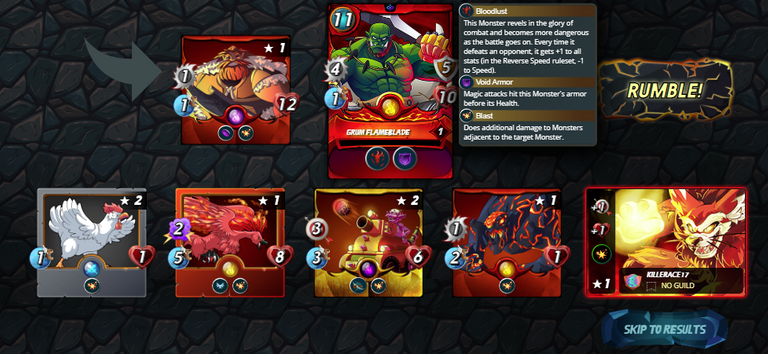 ---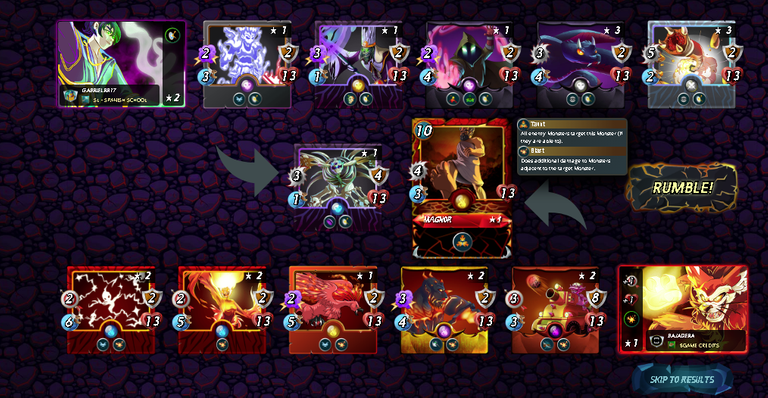 ---
If you want to join in the wonderful world of Splinterlands click here
---
Another curious battles:
| Name | Link/Number |
| --- | --- |
| Grum Flameblade in a close battle! | 13 |
| Facing a popular and dangerous combo! | 14 |
| Tie of opposites | 15 |
| Devastating ocean champions | 16 |
| Destroyed by a Yodin Zaku | 17 |
| A shining enemy team | 18 |
| A difficult match against Waka SpiritBlade | 19 |
| A battle full of green tones and misses | 20 |
---