Hello friends, game lovers, it's a pleasure to greet you. My name is gerjer and I define myself as a passionate of this game, I love the strategy and the way to play and win that Splinterlands offers you and those are some of the reasons why I'm back.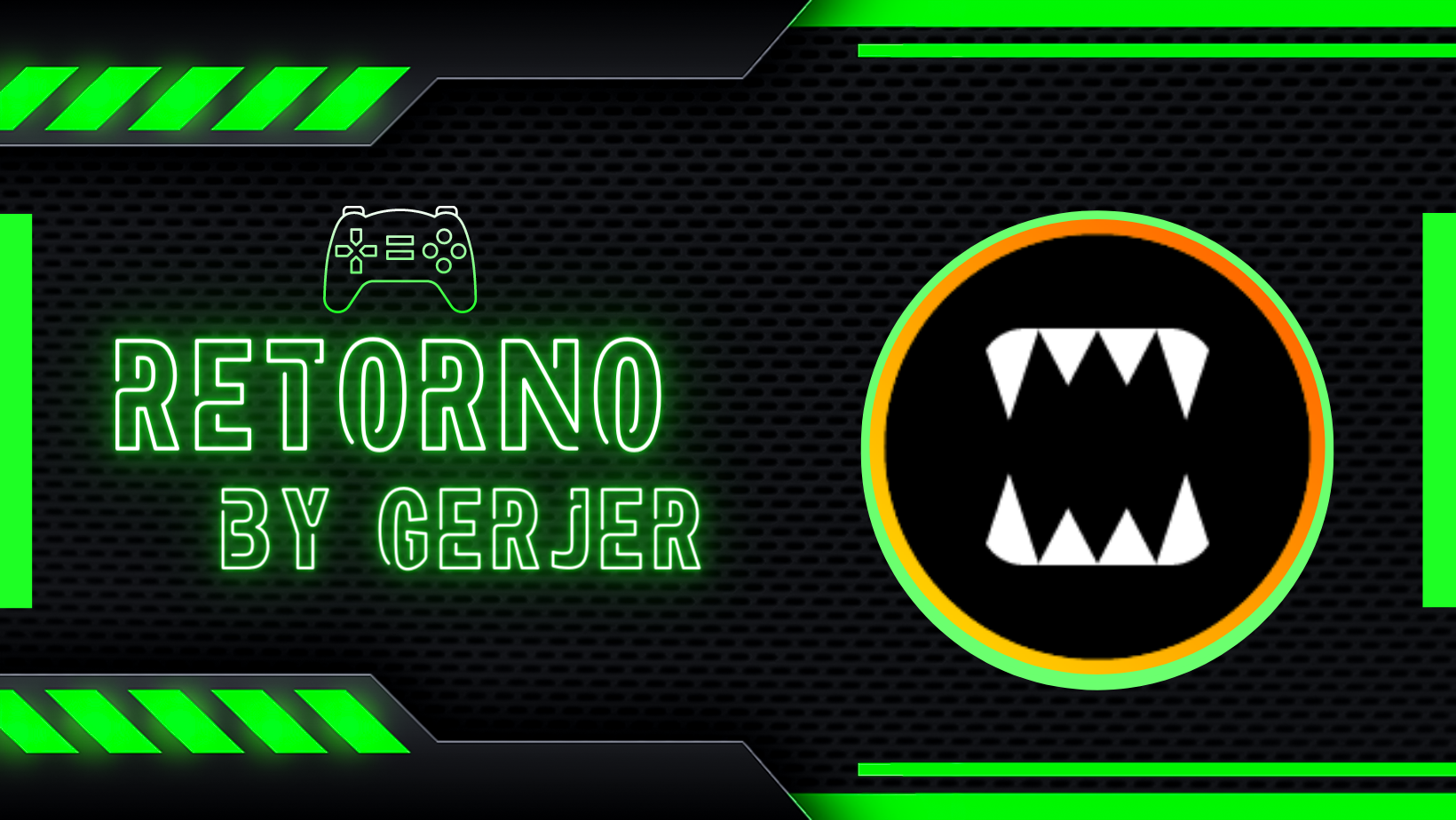 Image edited in Canva
I met the game in 2019 and from that moment together with my brother we are passionate about this game coming to build a respectable account with about 50,725 collection Power and about 160 cards approximately, reaching in some opportunities the Diamond III league, all without economic investment pure game and strategy.
Reasons for my departure
Towards the end of 2021 some economic problems arose in my family which forced us to start selling our accumulated cards in order to support our parents with household expenses.
The situation in my home persisted for some time leading us to the sad decision to sell all our resources obtained during all that time of sacrifice and dedication until we completely burned our account.
Although the situation in our home is not optimal yet, however, thanks to my father's motivation and a small economic impulse that he is willing to give me for some rents we decided to come back, with goals and strategies....
If we did it before why will it be any different now...I am here determined to grow my account to the point where we "burn it down" by the end of 2021 and beginning of 2022.
Main goal...
For now I will stick to one main goal and that is to grow the account, trying to invest what I can to rent and reinvest what I generate in the game.
My medium term goal is to play intensively whenever I can and see where I can take the account initially until the end of 2023 where we will make an evaluation of what we have generated vs the investment made, including everything I am generating and investing in the game.
The restart and the results obtained so far....
I restarted a few weeks ago as a test, to check the issue of rentals and see if it was not so expensive to resume this activity, so with some rentals not very bombastic I started, but it is now when my real challenge begins so I want to share with you to make a periodic update of the results obtained.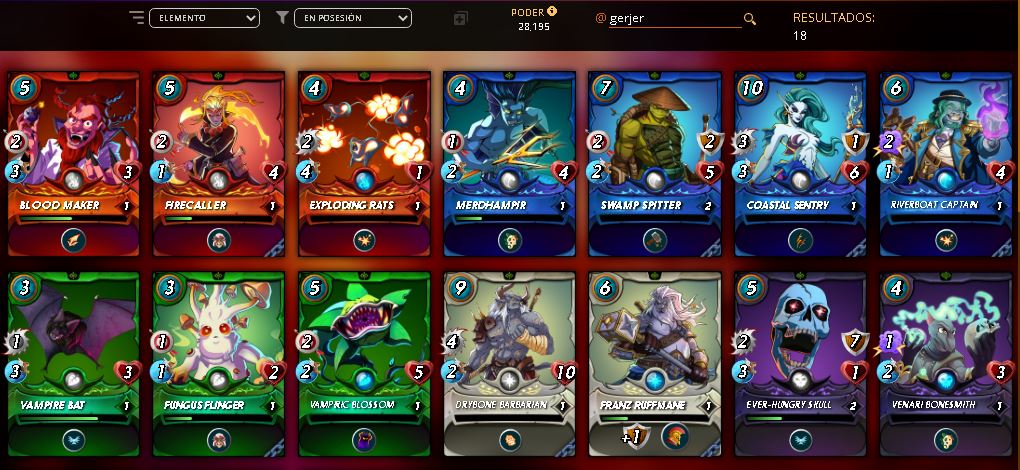 So far product of this "timid" restart of activities I have only managed to accumulate about 18 cards, which I show you in the images, however, with the plan that I have and a lot of perseverance I plan to accumulate many more in the coming days.
My main strategy...
My main strategy, due to my low budget, is to build competitive decks based on rentals that allow me to play as much time as possible in the gold league, while these results allow me to increase my own Colection Power.
My rentals for this season...
Fire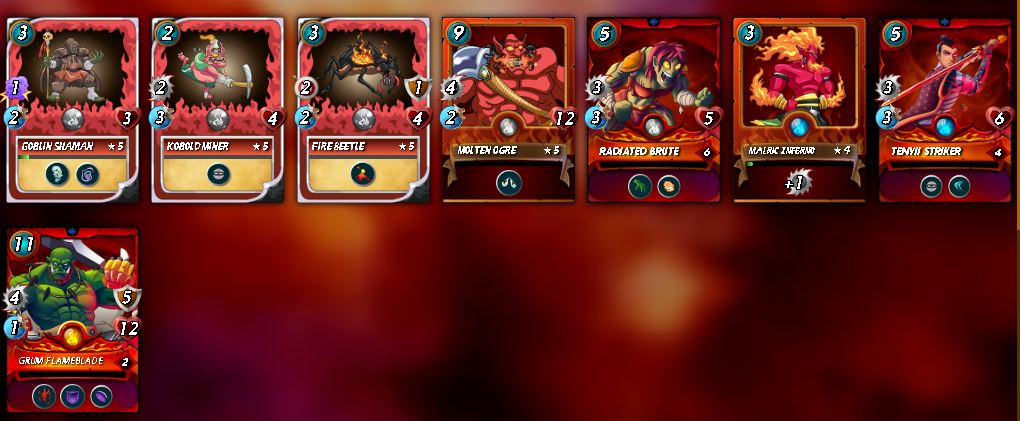 Water

Life

Ok friends that's all I have rented for now, that's all I have to tell you about this new challenge that I intend to achieve, I will be attentive to your advice and suggestions, plus all the support I can receive from this beautiful community.
I read you...