Hello everyone,
How are you. Hope all are you good. Today i,m going to drawing a character of Splinterlands. The character name is CURSED SLIMEBALL.It was very easy to drawing. It was like the Monster octopus ball. Now i,m going to draw it.
CURSED SLIMEBALL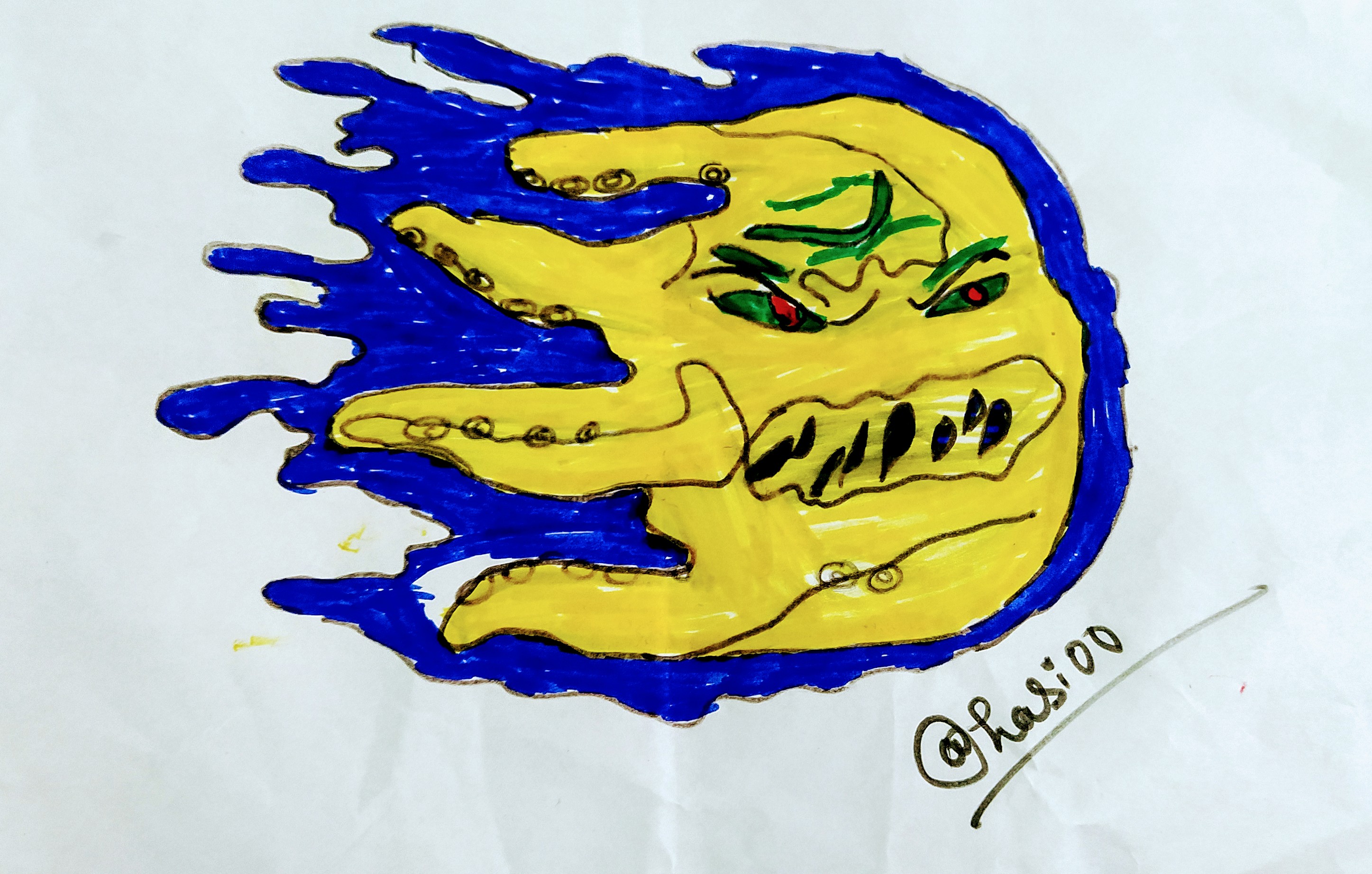 The original image source link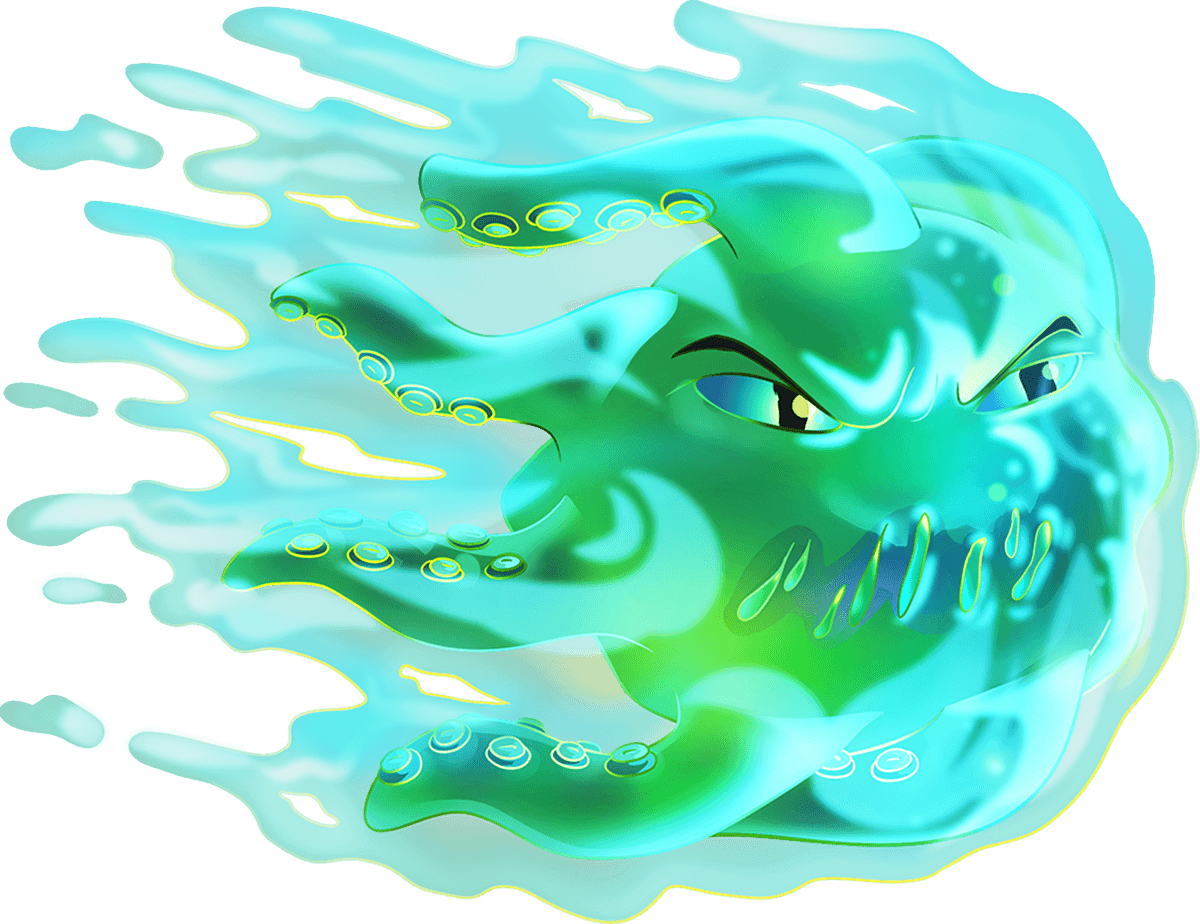 Materials
1.Paper
2.Pencil
3.Color pencil
4.Rubber
5.Cutter.
How to drawing CURSED SLIMEBALL
Step-1
First i,m going to start my draw. I will draw its shape of balls. It was half round and one side was like octopus legs.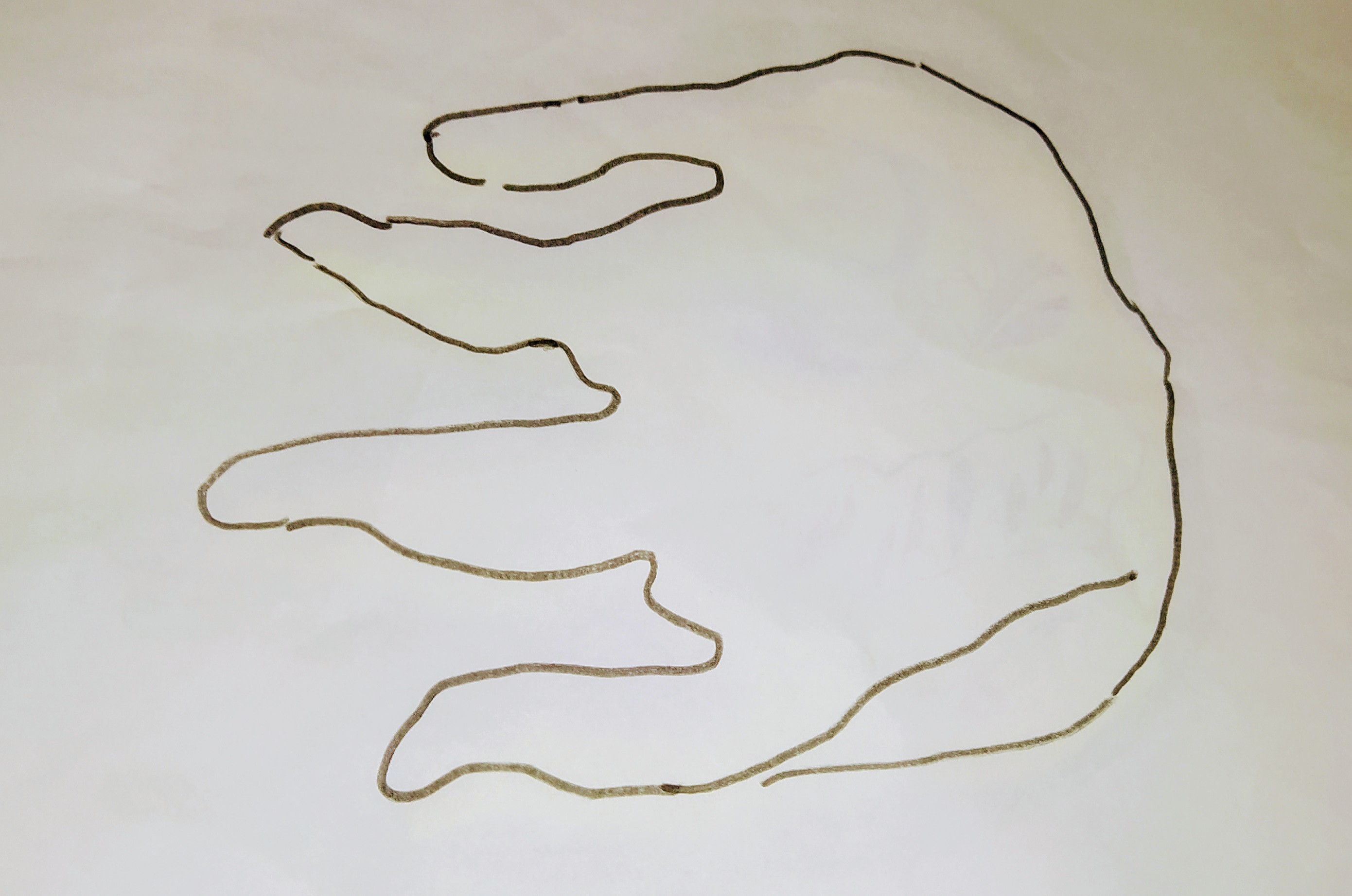 Step-2
Then I will draw its two eye and eye brows.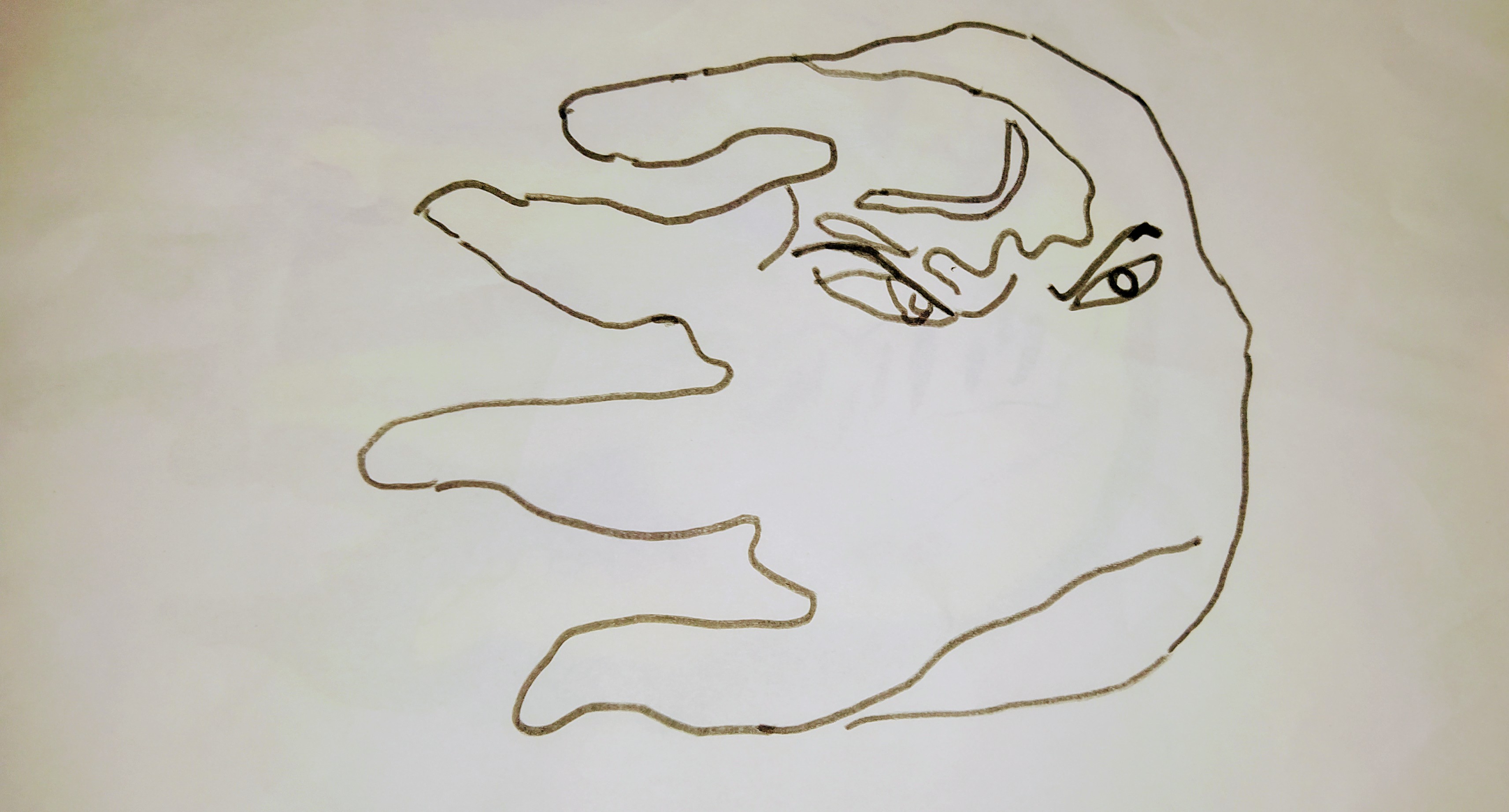 step-3
Now i will draw its mouth and teeth. Mouth and teeth like Monster mouth, teeth.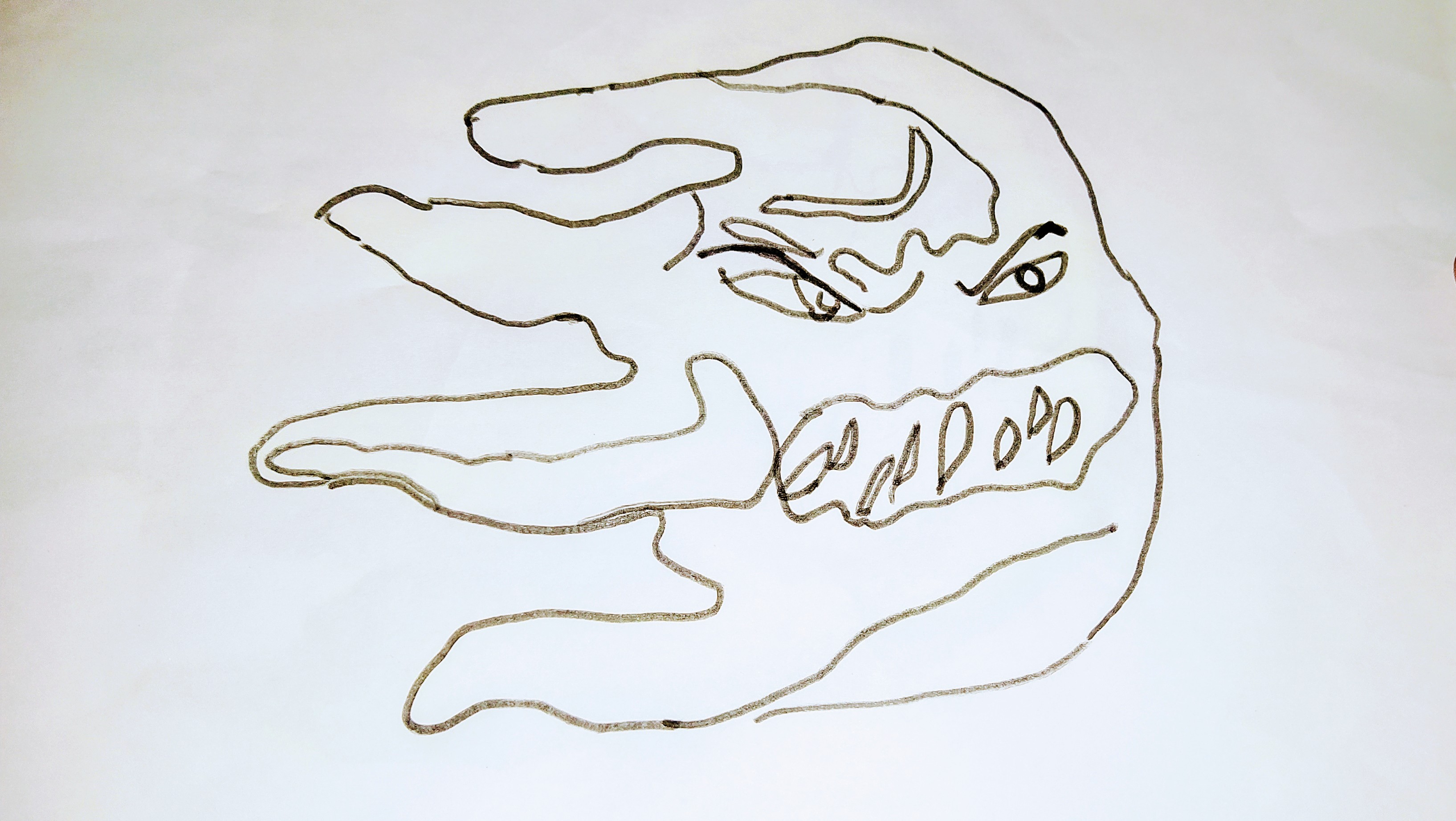 Step-4
Now Again i will draw water shape around its.
step-5
I,m going to paint it. First i will paint its eye eyebrows and teeth with red,blac and green color.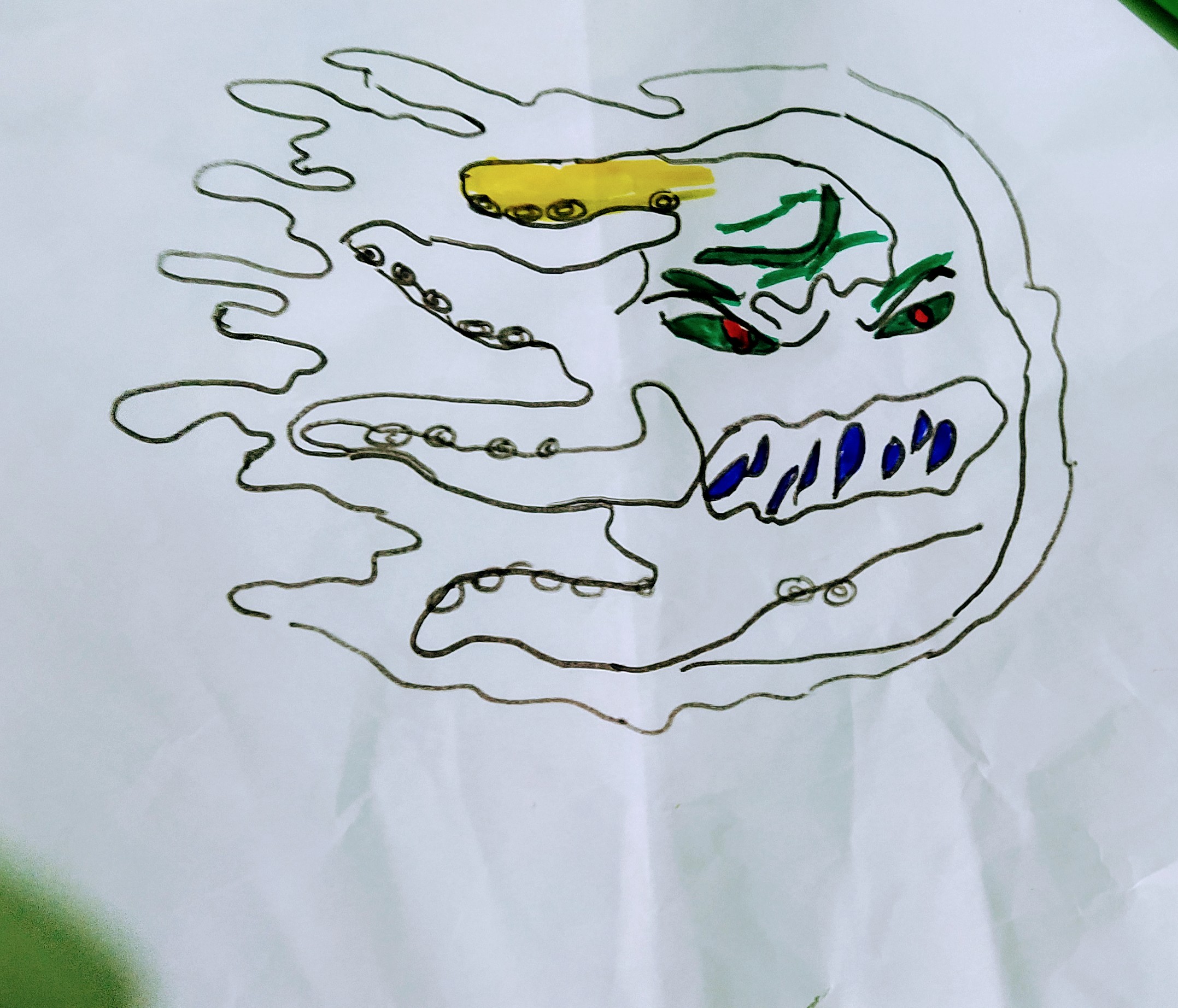 step-6
Now i will paint its face and octopus legs with yellow color.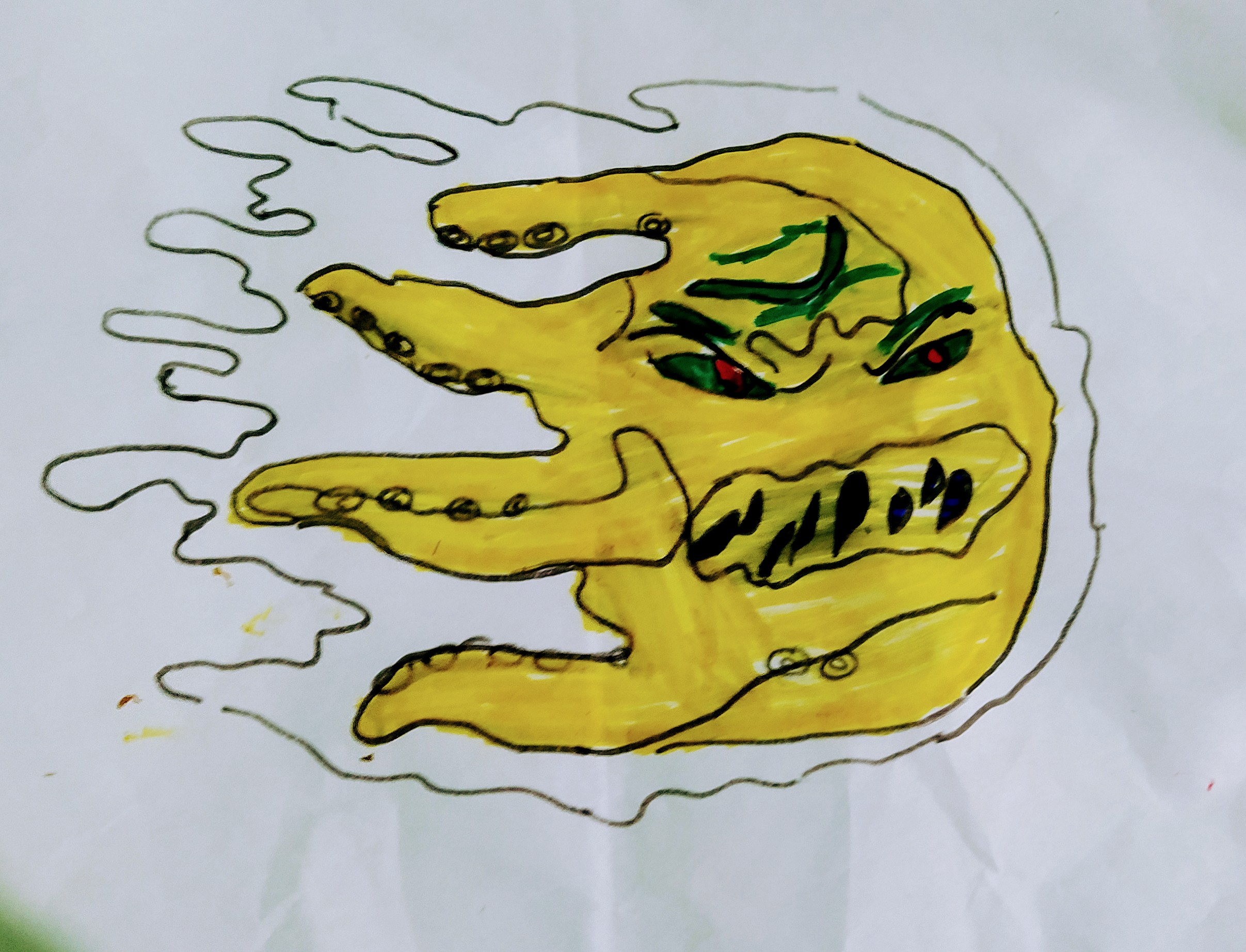 Step-7
Last i will paints its water shape which cover the face. To paint it with use blue color. Drawing was done.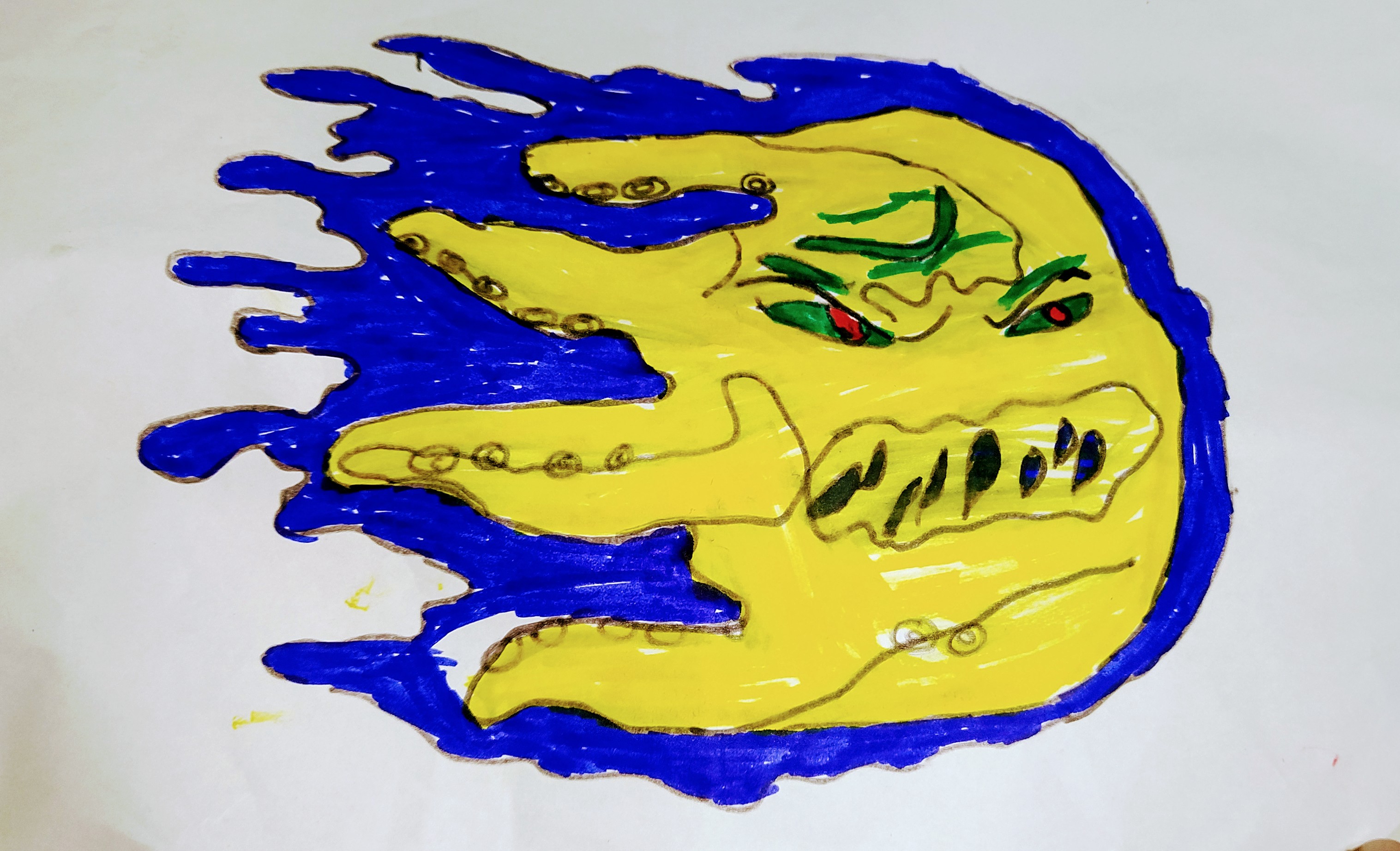 Here,s my referral link:
https://[email protected]
Thank you