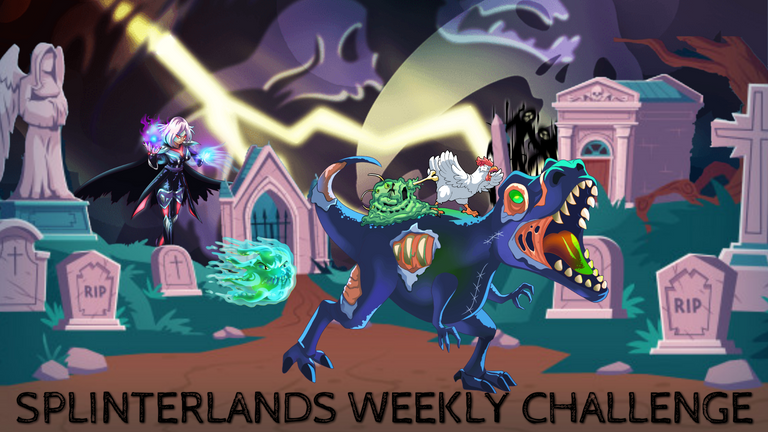 Greetings splinters, I come to bring my collaboration for the
@splinterlands
weekly battle, this time with the soulstorm, when I saw the challenge I decided to do it immediately, since it is one of the cards that I like to use the most, this time I used it in fourth position, since I wanted to avoid monsters with snipe and sneak.
Rules overview

As we can see, the rules could favor in case my main tank died, that way I could attack with the soulstorm without problem from the first position in the worst case.
Summoner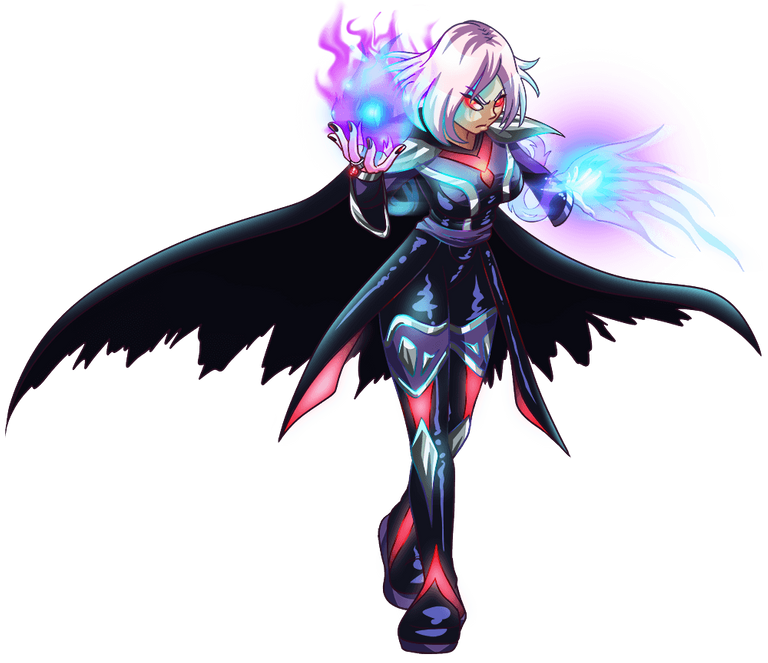 Mimosa nightshade
A summoner that I love, his skills make him a great disruptor for the enemy, in this case he was very affected by the void ability he gave to all the monsters. I have this card because I can rent it, since my mimosa is a little small being only level 1, I hope soon to have it at a much higher level so I can sweep in higher leagues.
The monster squad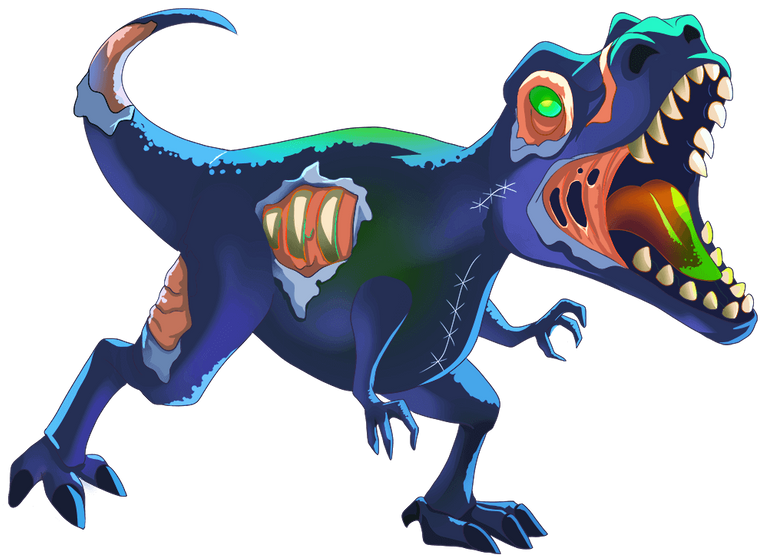 Rexxie I mean UNDEAD FOIL KILLING MACHINE REXX
Undead Rexx was a choice I made for the main tank, which also stands out for its great damage, since having it at level 5 it has the ability to trample and helps a lot when dealing with several enemies at the same time.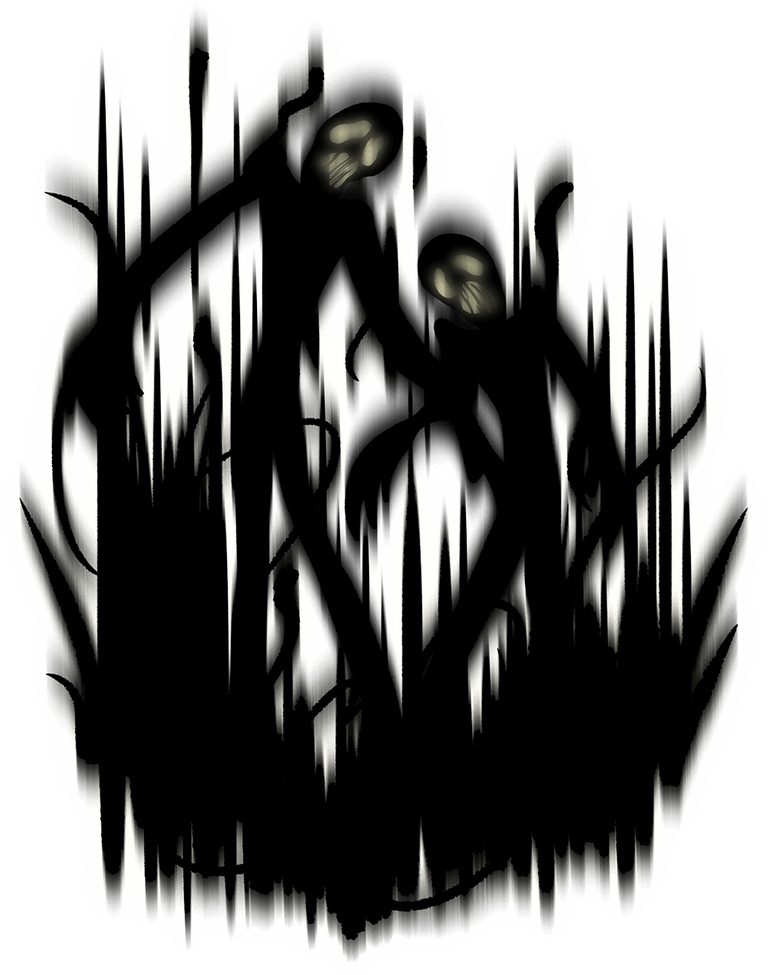 Shadowy cheap tank Presence.
¨ I will tank any snipe attempt ¨
A tank without damage melee since it would help us to avoid the snipe towards the majestic soulstorm, did its job in such an exceptional way that it even avoided taking damage in the whole game, MVP of the game obviously.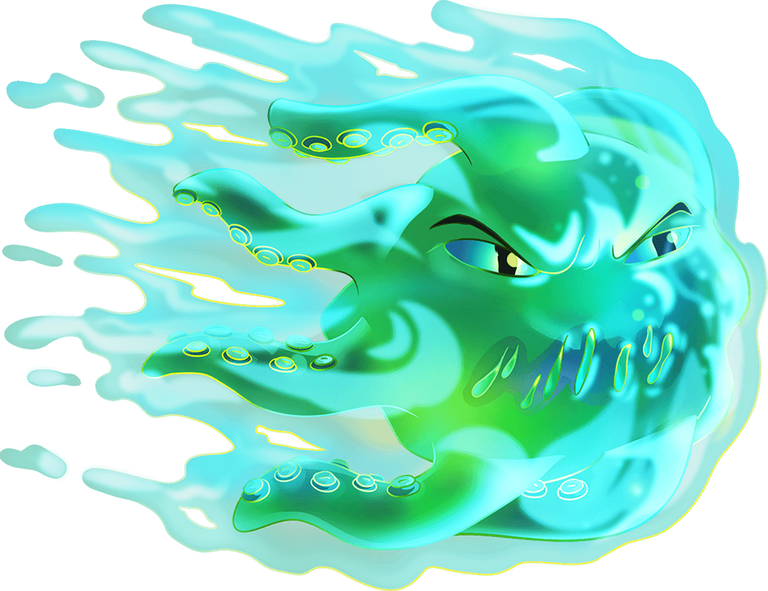 Cursed slimeball
¨I was only here in case of someone with opportunity¨
Cursed slimeball, I chose it as a monster for a possible weak tank, so that it would take a hit, either from a monster with opportunity or since the undead rexx and the shadowy presence would not manage to survive but it was of not much use itself.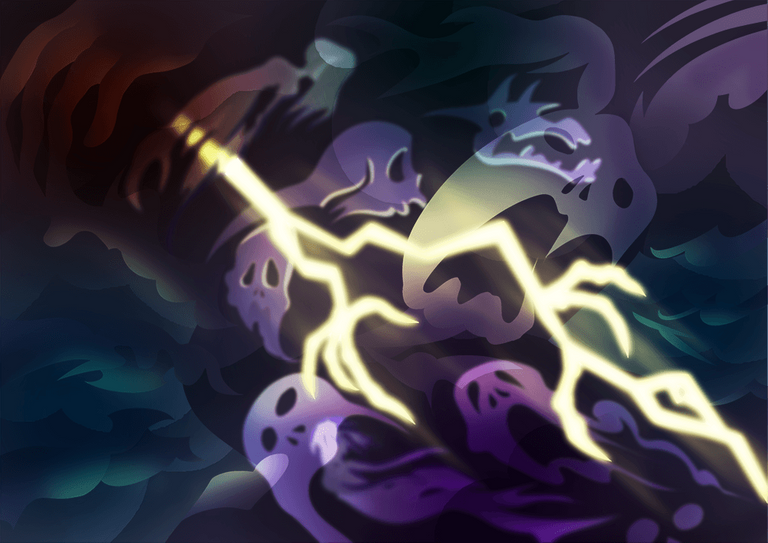 The Bringer of death Soulstorm




The fastest attacker on the team, the one who would pass to rexx to score, the peanut butter jelly, a dynamic combo that destroys many teams this storm tormented my opponent in that battle.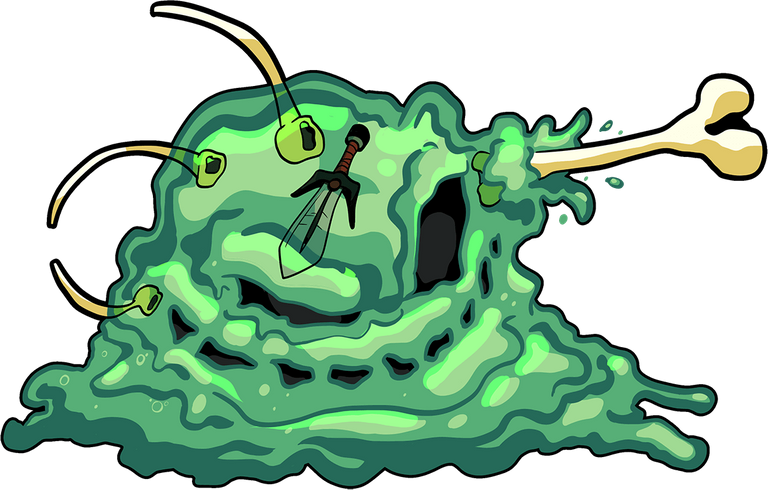 -1 speed Creeping ooze




I got this one very cheap in peakmonster.com when I bought it, you should go take a look (Advertising not pay) And if at level 4 it is not that I have not tried to have it before at a lower level, I just saw it and said ¨ Yolo i'm buying it ¨.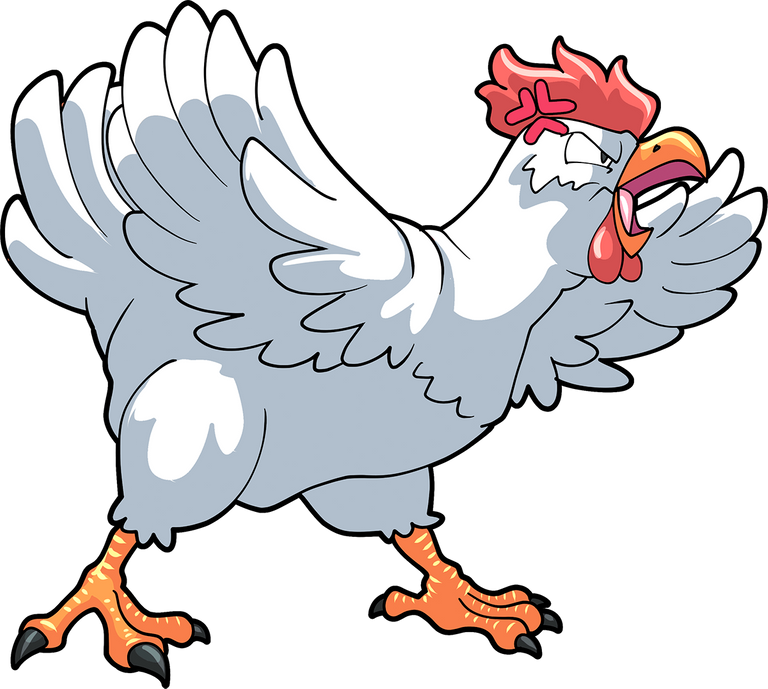 FURIOUS MEGA-DEATH CHICKEN.
The card that I use the most, the mega chicken, the one that does not abandon in any situation, the one that this time came out alive and kicking from the battle, nothing could stop him with his great vivacity.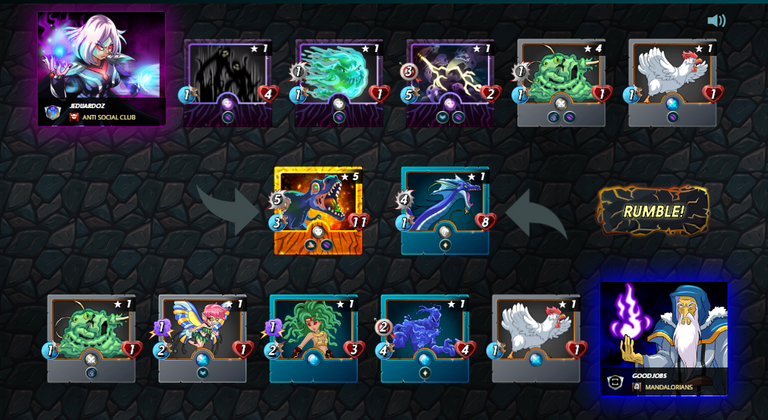 All images are taken from Splinterlands.com
Thank you for reading my publication, I hope you liked it, any comments or questions about splinterlands, I can help you in any way I can.