Hello Everyone! 😌
---
Last season I dropped back to gold, because I couldn't manage to reach Diamond league like I did in the previous season. This time I collected 58 gold chests and I was waiting patiently to open them up. The time has come to finally reveal my EOS chests.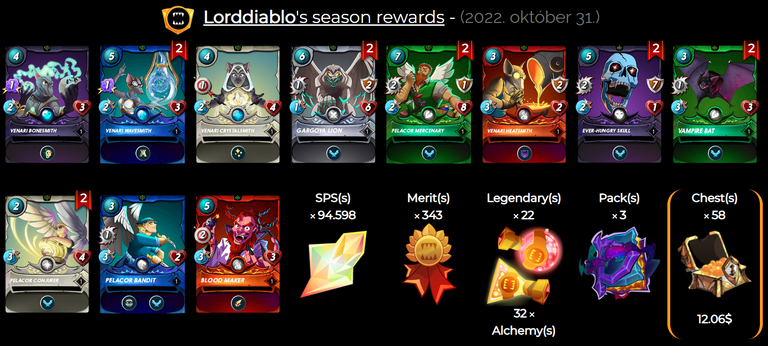 I think this is my best rewards so far playing this game and I am very happy for that. 😁
The three Chaos Pack is amazing and the SPS reward will make up my last renting as the SPS loot from battles were not much to cover my expenses. Today was a good day for me!
I hope everyone found something expensive in their loot and good luck to us all! Cya next time! 😉
---

I like to help new players 😉, so if you are just starting this game and you can use my referral link to sign-up than write me a message on Discord (LordDiablooo#3750), so I will send you 100 DEC and few key cards (delegated for an entire season) to kick off your career in Splinterlands. 😊
---
If you would like to use some of my dividers I have created for your blog feel free to use them following this link. 😉
---