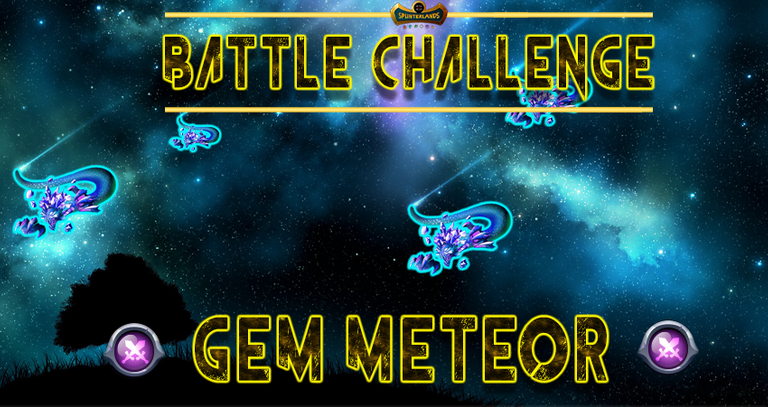 ---

---
When the cosmos was borne into creation and the stars were placed into the heavens, everything had its place and travellers crossed the known worlds by the shapes they had joined together in the sky. As centuries passed, some of these stars were destroyed, either striking other objects or simply their light dying away, obliterated into tiny pieces. Meteors lit up the night for evermore, tracing lines in the blackness as they shot through the sky.
Astronomers have studied this phenomenon for many years and attribute the trailing light to a gathering of crystal dust upon the meteor. A crystal that holds great value when it falls to the land and is acquired by the people. But then chaos arrived, angry that mortals should benefit from such riches thrown from the heavens. Uul breathed life into these dead rocks and created the Gem Meteor, a creature that soars through the sky and flings crystal shards from its body at anyone unfortunate enough to get in its way. These crystalline missiles splinter and crack upon impact, ricocheting into everything nearby and inflicting devastating damage. Sometimes the meteorites descend into such a frenzy that they become completely indiscriminate about who or what they fire their shards at.
---

The Gem Meteor is a neutral Epic card, which means that you have the option to use him with any Splinter you like as long as the ruleset is not banning his color or attack type. He has a very interesting lore, but unfortunately I can count on my one hand how many times I have played him in the past. 🤔
I will go into details below why this monster is not considerated a good card by me.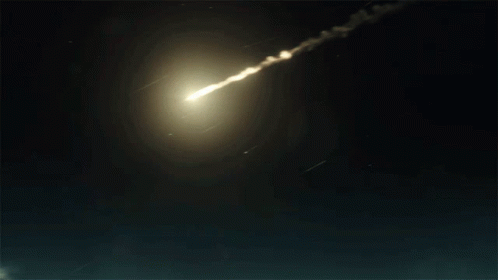 This week's battle challenge features the Gem Meteor, so let's see his stats and abilities on all levels. 😁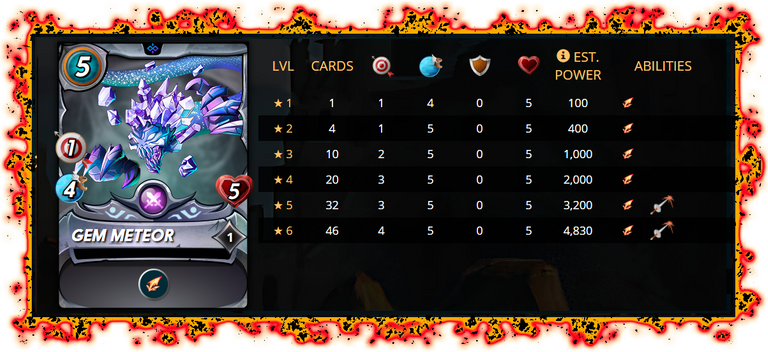 The Gem Meteor is a Ranged 🏹 attack monster, which normally is good, but unfortunately in this case he is quite bad. The main reason that he is a bad card (at least for me) is his ability of Scattershot, which makes this monster attacks hit a random enemy target. This is like rolling a dice, because you never know who he will target. On top of that he cost 5 mana, which I think is a lot.
Of course with a lucky shot he can be the king of the battle, but he has only a single target damage and the damage is quite low. I rented him on Level 4 to increase his attack to 3, but the only Scattershot monster that I like (and forgive that he can't shoot properly 😂) is the Chaos Dragon for multiple reason.
The Gem Meteor receives the Piercing ability from Level 5, which is way out of my league and doesn't really help on this monster.
He is a very situational card and I can think of playing him in rulesets, such as:
Back to Basics (still there are cheaper ranged monsters)
Explosive Weaponry (quite good here)
---

---

| Ruleset | Description |
| --- | --- |
| Aim True | Melee and Ranged attacks always hit their target. |
| Briar Patch | All Monsters have the Thorns ability. |

My lineup and the decision behind it!
---
Summoner
Obsidian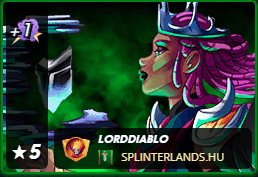 I haven't played with Obsidian quite some time, because she became the number one Summoner if it comes to play with Magic 🔮 attack monsters. She gives +1 Magic attack to all of her friendly creatures for 4 mana cost. It is very easy to counter her (Thaddius), but if the reuleset is on your side she is unbeatable. 😁


Main Tank
Chain Golem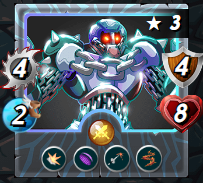 The Chain Golem is simply the best tank in the game especially, because this is a neutral monster and it is possible to use with any Splinter. He has Shield (all the good tanks has), which will reduce the damage from Melee and Ranged attacks by halving them.
On his second level he will be more protected against the Magic attack creatures as well thanks to his Void ability, which will halving all the damage against him as well.
On Level 3 he gets the Piercing ability to make sure that his full damage will hit his enemies. 😇

De-buffer and Damage Dealer
Sporcerer


The Sporcerer cost 6 mana, but he is well worth his price, because he has Rust (Reduces the Armor of all enemy Monsters.) and Silence (Reduces the Magic Attack of all enemy Monsters.) abilities. His Magic attack is also nice with the buff from the Obsidian, so he is a great asset to his team. 😊

Armorer and Healer
Queen Mycelia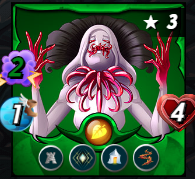 The main advantage of Queen Mycelia is her cost, because she cost only 4 mana, so it is very easy to include her into any team. Her main ability is Protect, which gives +2 Armor to all of her friendly monsters. The Triage ability will heals the friendly back-line Monster that has taken the most damage. Combined this with a Taunt monster, such as the Mycelic Slipspawn might give you the time to kill your enemies before they kill your monsters. 😁

Damage Dealer
Gem Meteor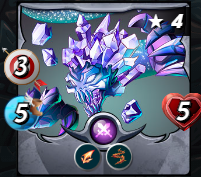 The Gem Meteor is a monster that I rarely use! My main problem is his mana cost of 5 and his unreliability. It is good in some rulesets, but generally there are much better Ranged monsters out there. Even in this fight I couldn't use his power of Speed and damage. 😔

Decoy and Damage Dealer
Mycelic Slipspawn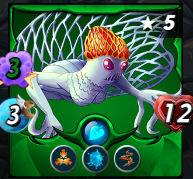 My main plan was to direct the main damage of my opponent into my Mycelic Slipspawn and try to heal him a bit in order to buy some time until my damage dealer monsters will do their job. Unfortunately this tactic backfired, which I will explain under the battle section. 😱

Master of Affliction and Poison
Doctor Blight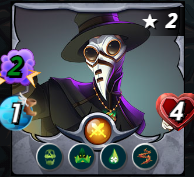 Doctor Blight is an essential monster to any team, because he will allow you to negate the Heal on the enemy tank with his Affliction ability (the trigger chance is 50%) and on top of that he might Poison it as well. 😉 Thanks to his Camouflage ability his is untargetable with direct damage and he is safe and sound until he will be the last monster in his team. 💪

---

Click on the picture for the replay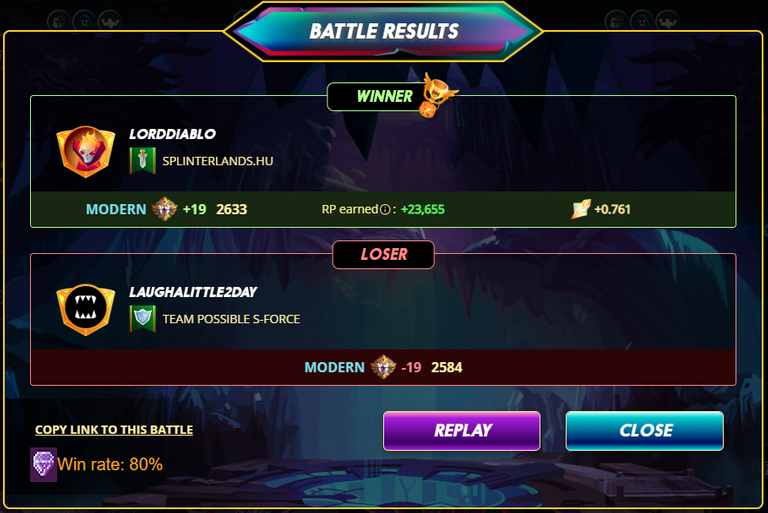 My opponent brought a very solid team against me, because he was one Level over than me and he has one of the most annoying tank in the game, which is Uriel. My tactic was to control my opponent's damage into my Slipspawn, but unfortunately I made a huge mistake here, because he brought a high level Prismologist with Blast ability. He targeted my Slipspawn and the Blast damaged my Dr. Blight and Gem Meteor as well. 😱
Luckily the Briar Torch ruleset killed his Uriel when he attacked and my tank losted only his Armor. In the second round I lost two of my creature, because of the Blast, but the Obsidian and her buff made my Magic creatures even more deadly.
Without the help of the Queen Mycelia's Triage ability the outcome of the battle might turn out completely different. 😦
The Chain Golem showed his strength again staying alive in the whole battle without a single heal and the Obsidian enormous damage buff killed my opponent monsters one by one. 😇

---
I like to help new players 😉, so if you are just starting this game and you can use my referral link to sign-up and also write me a message on Discord (LordDiablooo#3750), so I will send you 100 DEC and few key cards (delegated for an entire season) to kick off your career in Splinterlands. 😊
---
If you would like to use some of my dividers I have created for your blog feel free to use them following this link. 😉
---
Thank you so much 🙏 that you took the time to read my Weekly Battle Challenge.
I hope it was informative and you liked it. 🤞