I wanted to take part in the "Weekly Challenge- ELECTRIC EELS" event so I jumped back into the Splinterlands with the goal of proving that the WATER Splinter is about more than just Magical Damage!
For a summoner I chose Xia as I have access to her at a pretty high level and, in low mana cap battles like this, that extra 1 mana can be a real edge.
My battle-line starts with one of the best tanks in all of Splinterlands for budget players: Spineback Turtle.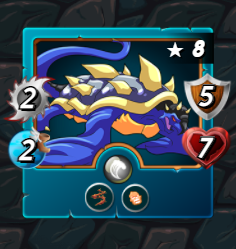 My Spineback has is leveled well and is currently sitting at level 8. Ol' Spineback doesn't appear to hit very hard with only a 2 attack stat but when you take Thorns into account it can take down entire teams on it's own.
Thankfully our pokey-boii doesn't need to fight alone and thanks to Xia I have an extra mana to use for support.

Electric Eels, Creeping Ooze, Albatross, and the walking war-crime himself: Furious Chicken.
The eels are the backbone of this battle line and add a ton of damage to the mix and the Enrage Ruleset could really help us. Ooze and Albatross are a two-man support squad that it's nearly impossible to top. I often evaluate creature pairs by considering how bonkers they would be if they were on a single body these two sure pass that test.
The Chicken is just kinda trailing behind the warband. Sometimes they come into play and sometimes they don't. I've seen them immediately murdered by snipers, never come into play at all, and even deliver the final glorious blow in a huge fight. What they do every single round is grant me +10% DEC if I win the battle just like any other goldfoil card.
Goldfoil Furious Chicken is a $100 card an, in 12 months, it will be. Mark my words.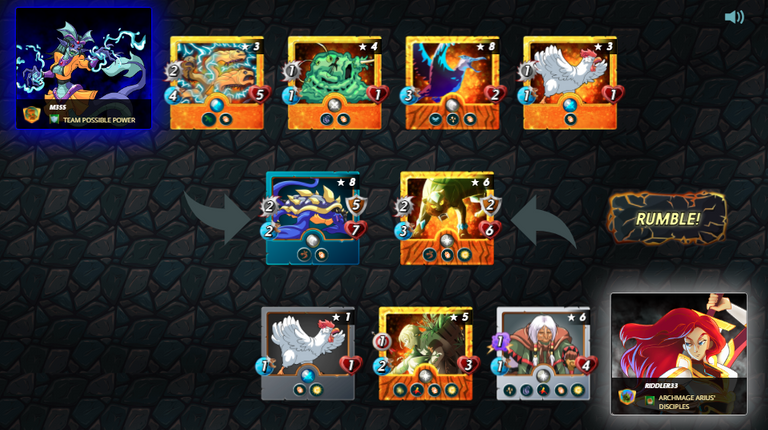 All together that battleground looked like this when my opponent showed up. Do you think I won?
CLICK HERE TO SEE THE FULL BATTLE!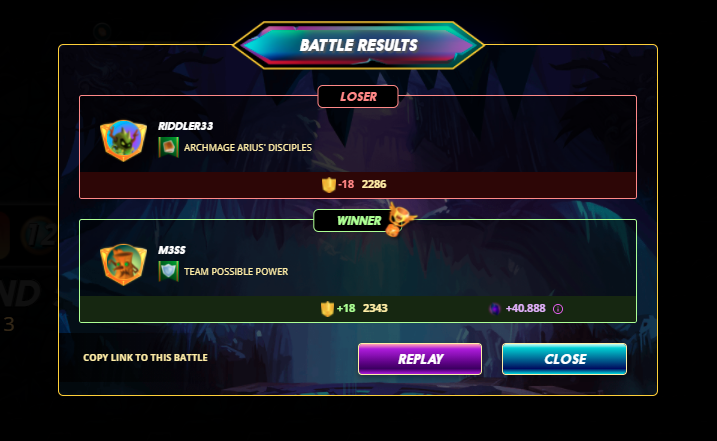 Hell yeah, I won! And due to the crazy amount of Goldfoil cards I used in this battle I got a huge DEC boost which is extremely useful if you are concerned about DEC generation. Due to how Splinterlands limits the amount of DEC you can generate by making each game played lower your overall DEC generation* goldfoils can be key is spiking your generation.
Thank you for reading! Thanks to @splinterlands for putting events like this together and creating such a awesome game!
Please feel free to tip me by sending whatever you want to @m3ss on HIVE. It's often how I learn about cool new projects and something that is uniquely possible with crypto-assets!
If you are looking to stay updated and on the cutting edge of the Play2Earn scene please come and join us over in The Crypto-Gaming Guild discord. We are looking for game captains and folks who can help organize. If you are interested, please step up.
The games we are currently focusing on are:
Rising Star
Splinterlands
UpLand
Neon District
Alien Worlds
Lost Relics
eXode
I hope this is helpful and I was able to help you learn something today!
*to be clear, I think this is a really good system and fully understand why it needs to exist.