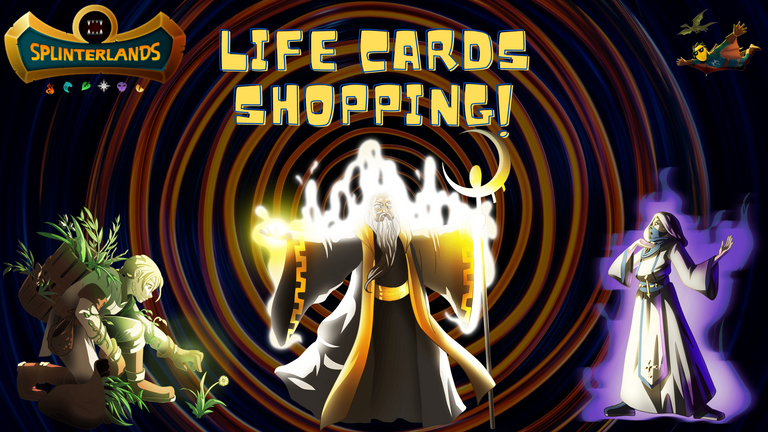 What's up my fellow Splinternerds!
I hope all of you are spending an awesome day with your loved ones and also playing and enjoying the game in meantime. Well, we have spent over a week in this ongoing splinterlands season and only 2 days and some hours left this current season to end. So, I hope all of you are working hard after your goal and also collecting. Many season chests as possible within the remaining time. As for me, it's been a only a couple of days since I moved up into the Champ tier but as I am now getting more season points per ranked match win, I am successfully collected 45 season chests and almost near to the 46th one. With still almost 2 more days in hand, I think there's a good chance that I hit 50+ chests before the season end. But, my ECR rate is in bad state since past 2 days and after playing some matches today, my ECR bar is now recharging at 60%.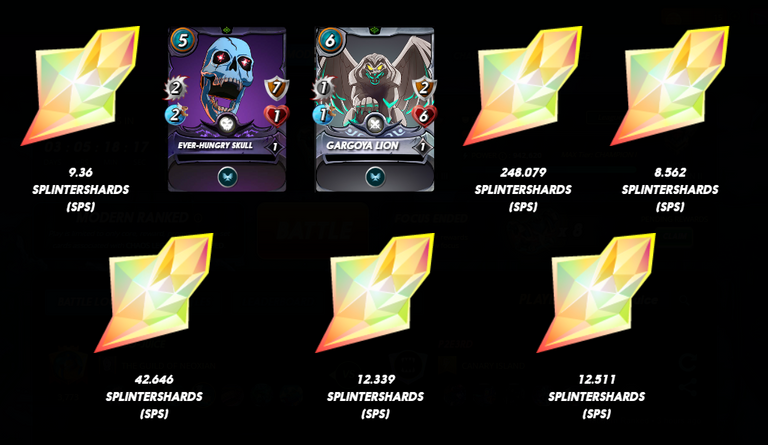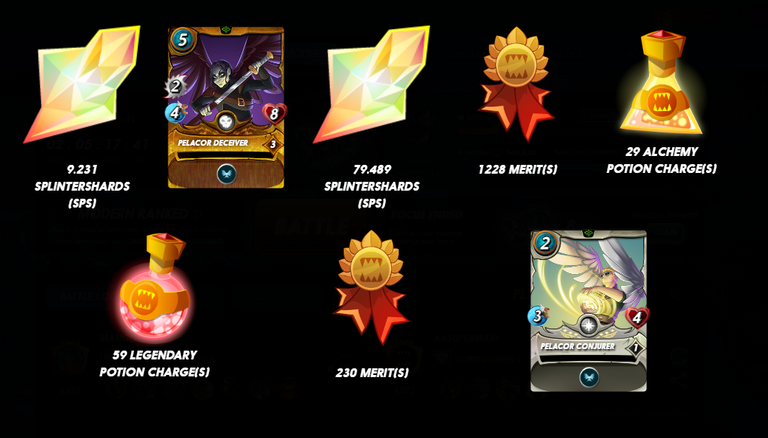 As you can see from the screenshots above, I have collected 8 reward chests in each of the last 2 daily focus missions and while I was very happy with the rewards in the first one as I got hundreds of SPS, The second one also didn't disappoint me with a gold foil common card and of course, again a bunch of SPS. It's needless to say that I am very happy with the daily focus rewards and with way better reward outcomes, its really worth it to compete in Champ league ranked rather than in Diamond if you ask me. Today, I got the Water rule as my daily focus mission but I won't be playing much in order to recharge my ECR for the last blood bath. 😅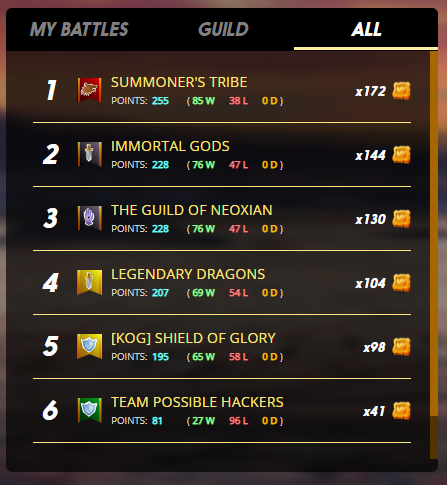 Brawls
Now, talking about Brawl, our clan the Guild of Neoxian as usual participated in guild brawl this time as well and I was also selected in the team. Gladly, this time we completed the brawl by securing the third place in the brawl leaderboard. As a result, our guild got rewarded with 130 crowns and each filly participating member in this brawl got rewarded with 7,429 merits and 623.854 staked SPS. As we are currently playing 4 start brawl tier, the SPS allocation is much higher than below star levels. On the other way, our guild has already achieved a level 10 quest lodge for this season about 3-4 days ago. So, till the season end all of us guild members can enjoy +20% extra reward points when winning ranked matches. For a while. We used to play Guild brawls just for fun without any monetary rewards but now things have changed as brawls has become an awesome earning source for SPS and no doubt a lot of players will now be motivated to enter or start making a guild.
Splinterlands Shopping
Now, talking about my latest shopping in splinterlands, I really did a big move and bought 5 max level untamed Life monsters and added them all into my playing collection. As I am playing diamond and Champ tier for quite some time now, I realised that without untamed and dice cards, my Life splinter is pretty weak and whenever I try using my Life Splinter in medium to big mana limit matches, I used to lose a lot. So, I somehow had to make my Lice splinter strong enough so ghat I could won more.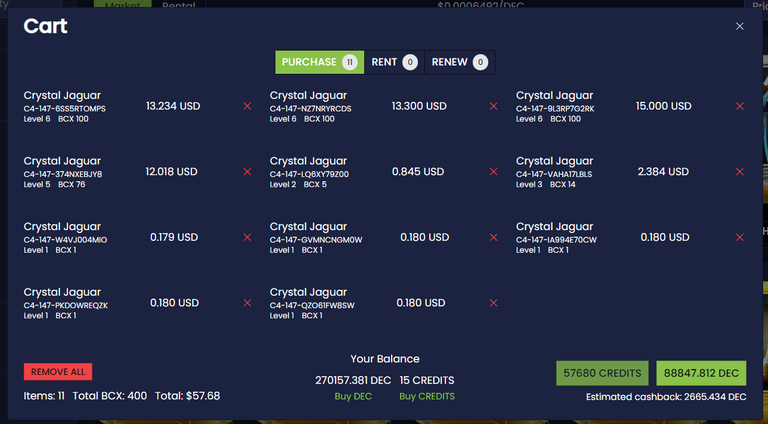 As you can see above, I bought total 5 Life untamed monsters - Crystal Jaguar, High Priest Darius, Cave Slug, Truthspeaker and also bought 100 BCX of Herbalist to make my own upgraded into max level. Now, as I have already spent a couple of days while playing with them, my performance with Life splinter has increased by quite a bit and even while playing in Cham league, I can now trust on my life cards more than ever. Due to the recent market crash, the splinterlands card market price has also fallen down and O think it's a great time to buy the missing gems in your playing deck. As usual, this time also I used the monstermarket.io website to buy these cards and received 3% dec cashback on every card. Well, Most of the newly launched Rift cards are also selling for way cheaper now, so my next Splinterlands goal would be to buy some more rift cards that I am missing now. What about you?
I hope you liked reading my SL shopping activity and focus chests openings. So, what's your progress in this season in Splinterlands and what's your best reward outcome till now? Let me know in the comments below and I will be seeing you all in my next post!
---
---
Wish you all good luck on all of your future Splinterlands matches.
Thanks for visiting my post. Please come again!
Stay well and keep playing Splinterlands.
Want to start playing splinterlands? Click here
---
---
Posted using Splintertalk