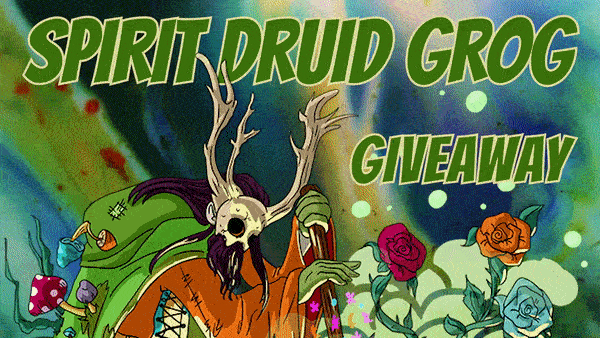 Spirit Druid Grog Giveaway
Would love to meet this dude and eat some mushrooms with him, I am sure we would have a wonderful time! I personally do not use this card a lot but who knows it will get some use in the future.
Ok you know the drill:
💬 Comment and you will enter the #splinterlands magic wheel.
You can earn extra entries by:
📧 Reblogging this Post
🔺 Upvote this post
👉 Tagging a fellow addict
Please include in your comment if you gonna reblog and/or upvote so I have the right amount of entries without checking all those things, thank you!
Also I am doing these manual so you can reply more times as much as you like but it won't get you any more entries.
Winner of Zalran Efreet
Shout out to:
@ynwa.andree @xawi @viniciotricolor @turb0nen @theroad2freedom @thegcc @sirdemian, @savvyplayer, @rondonshneezy, @randumb, @pyxels, @pixiepost, @mrtopher, @monsterbuster, @massimoc23, @lvlup, @leonardohwang, @lechatsplinter, @kidsisters, @joetunex, @jfang003, @handtalk5, @gregory-f, @godfather.ftw, @endrius, @cryptoargonaut7, @carlosro, @aubryd
29 different entities with a total of 55 entries.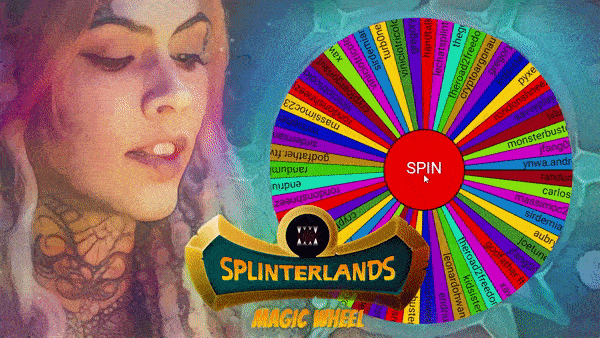 Congratulations @leonardohwang! Your new best friend is on it's way!
Thank you for your time and see you on the other site👀