For the Splinterlands Art Contest Week 217 I have chosen as a character from the game the mighty Algor Longtail dragon. It is part of the Riftwatchers packs, having Rarity as LEGENDARY and being one of the largest red DRAGONS ever to have lived from the Dragons reign. I have envisioned for it a description like "The largest fantasy red dragon with fury in its eyes is spitting fire and is raging for a fight while the mountains erupt in the background" and I have used this as input for the OpenAI app and I got as output some amazing AI art.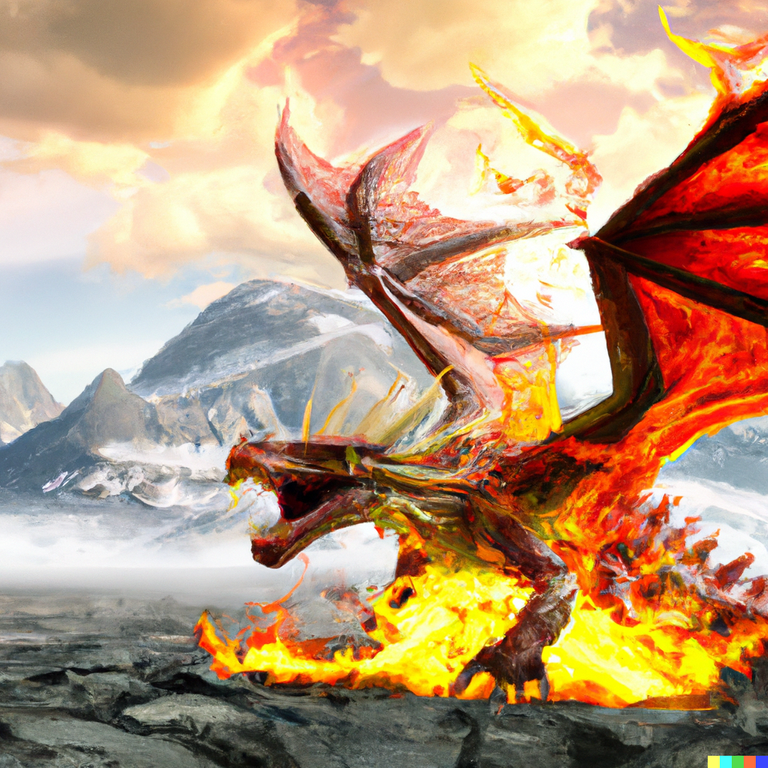 Agor Longtail dragon breathing fire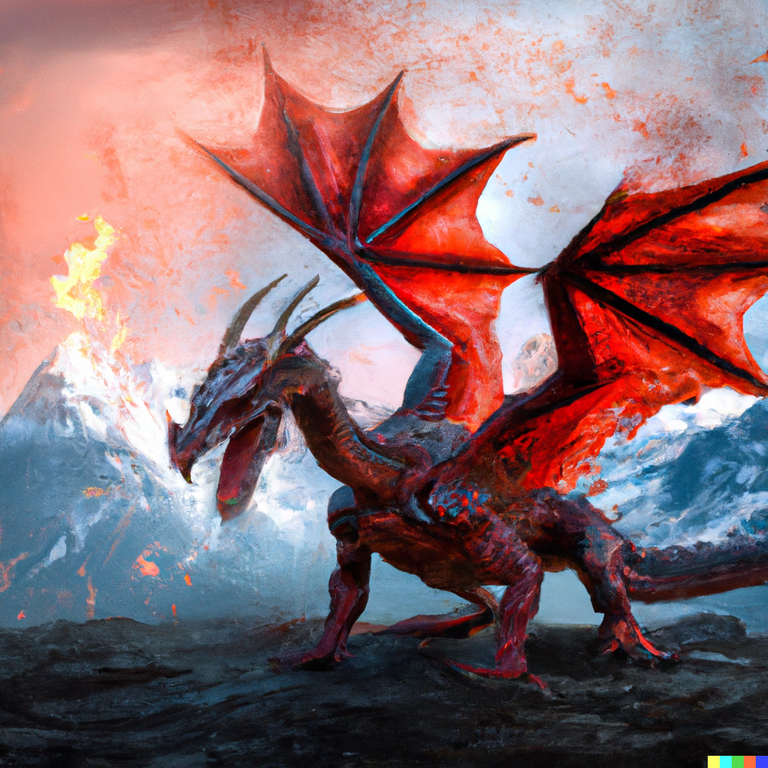 Agor Longtail red dragon on top of the mountains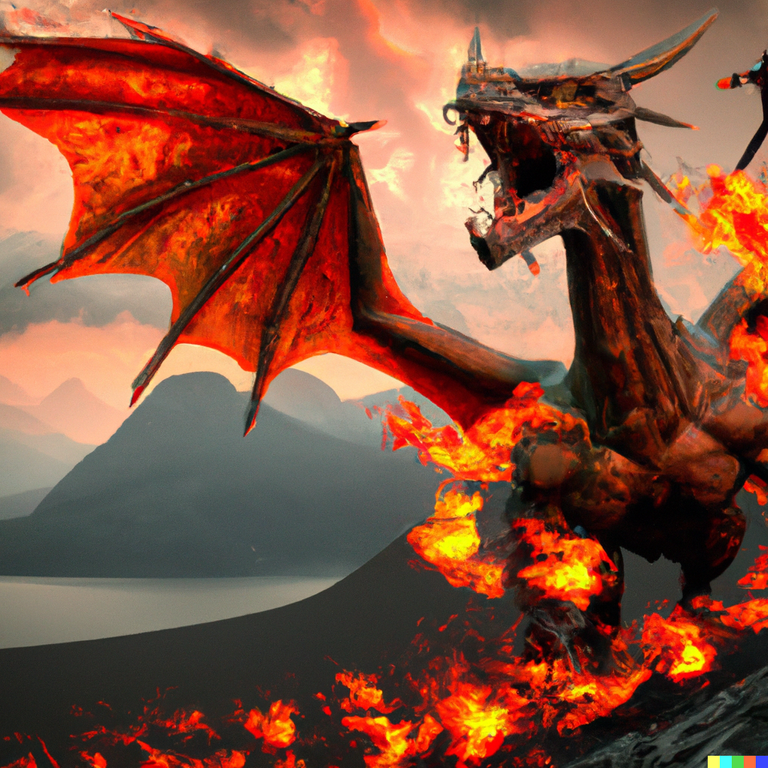 Agor Longtail raging for a fight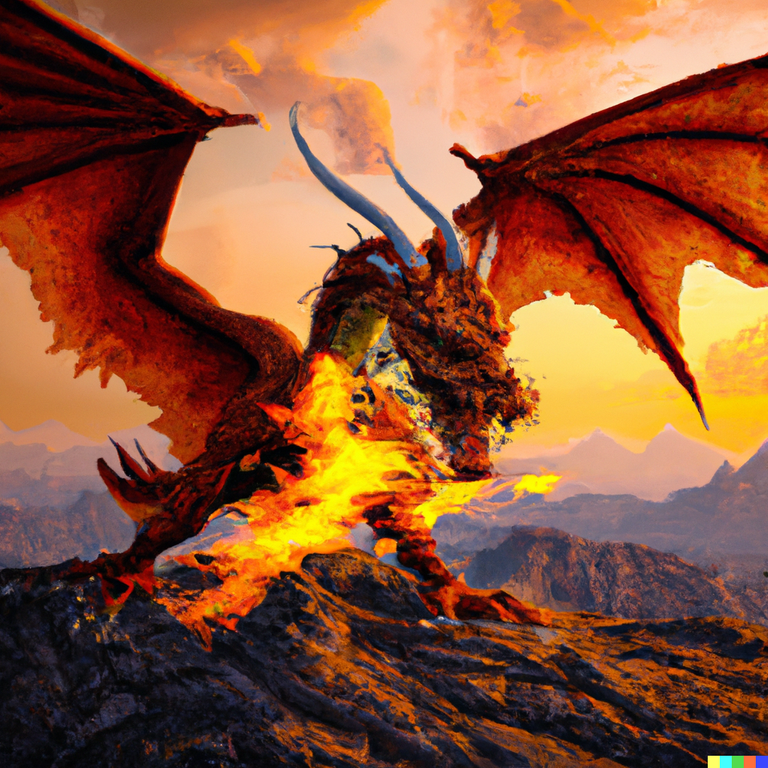 Agor Longtail fighting with fire
I have produced the images using OpenAI digital art generator having as the starting point the envisioned Agor Longtail dragon as the main character and the generated content has the copyright assigned to the end user (myself as owner) in the form of all its rights. Once the base images were generated I have moved and refined them with Adobe Photoshop Elements for some fine touches.