Seeing the recent rise in the price of DEC, I decided to trade some and buy some Vouchers...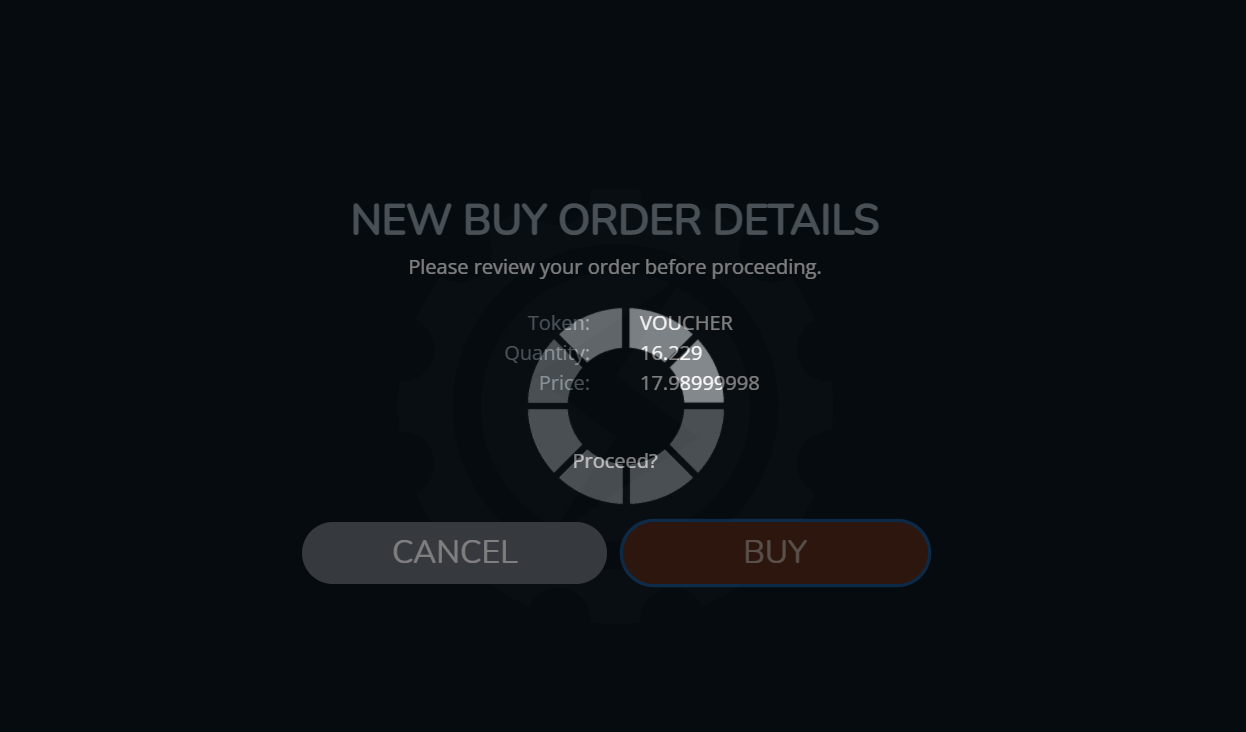 The precious Vouchers
I will need minimum 100 Vouchers to buy my minimum target of 100 packs of Chaos Legion!
From the Vouchers Distribution system, I won't be getting enough...
Bought my first 16 vouchers...
Added to the 34 I've received for free, now I have 50 on hands!!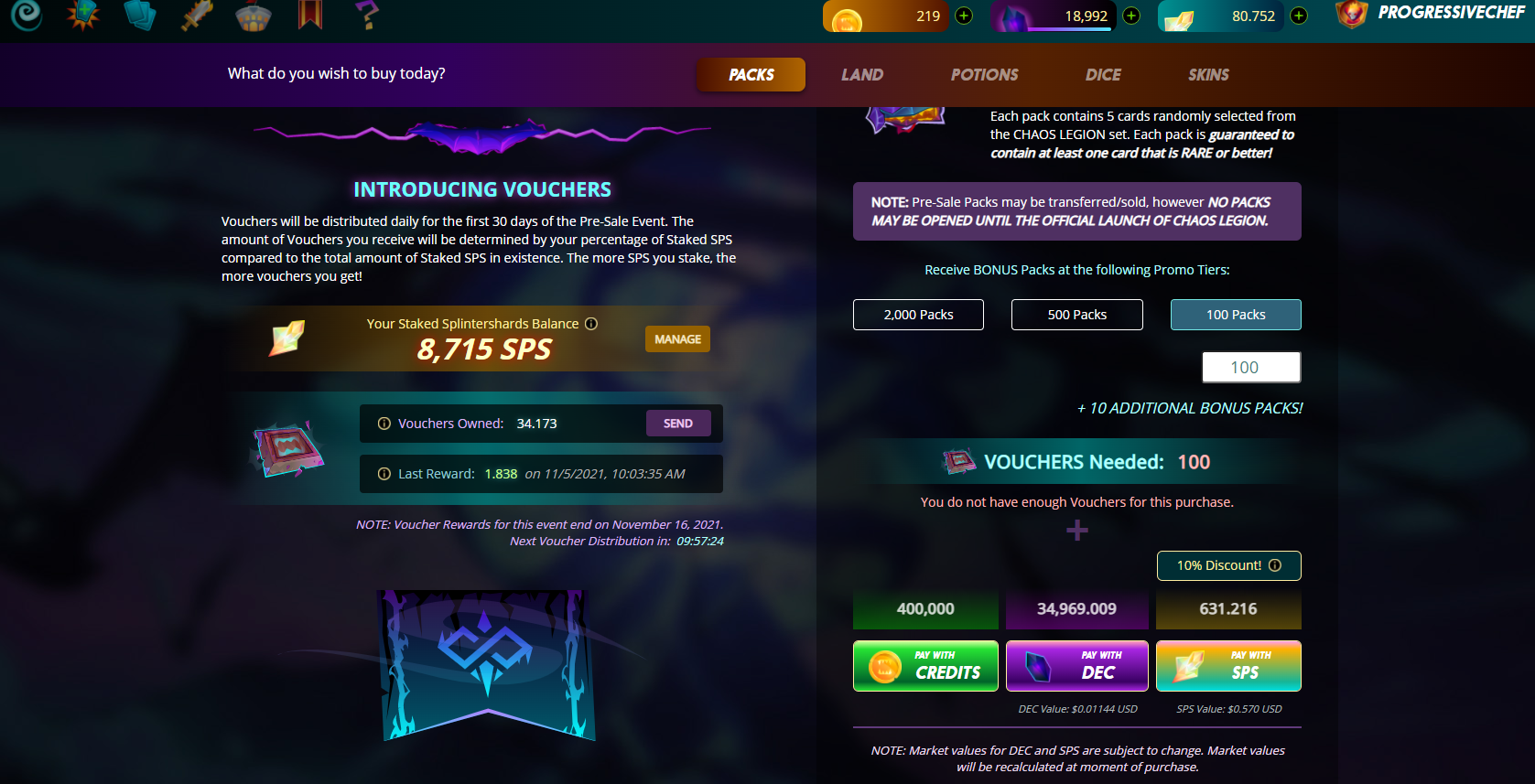 50 more to go....
I will definitely have to buy some more in the days to come...maybe around 20-25 more!
Next I have to learn how to bring the Vouchers from Hive Engine to my Splinterlands account....
If anyone can help out, that would be great...
Thanks for reading...keep enjoying the game!
@progressivechef