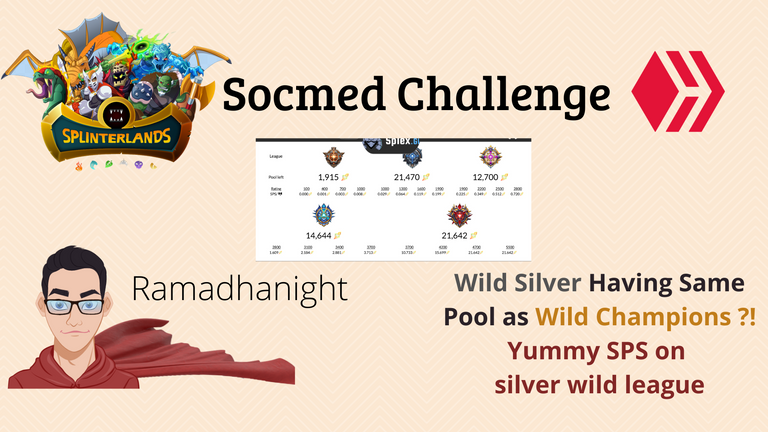 Hello guys, welcome back to Ramadhanight's Hive Blog on Splinterlands Weekly Socmed Challenge's Session. Today i would like to share my experience on playing splinterlands in wild silver league, which i think could give us easy profit. Let's see how it goes!

Pool On Wild Silver League
Before we talked about how the earning on wild silver league, let's take a look at the pool on each league of both format.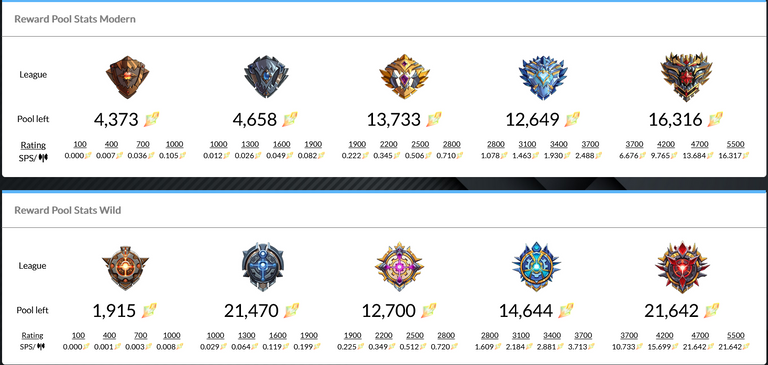 source: https://splex.gg/tools/reward_pools
On picture above, we could see there is a significant pumped on wild silver league pool. I don't really understand how it could happen, but yeah, it's very great to see that since i'm playing on this league this season. I think this stats is pretty accurate because i received the sps nearly as the stats say, and could higher because of card bonus !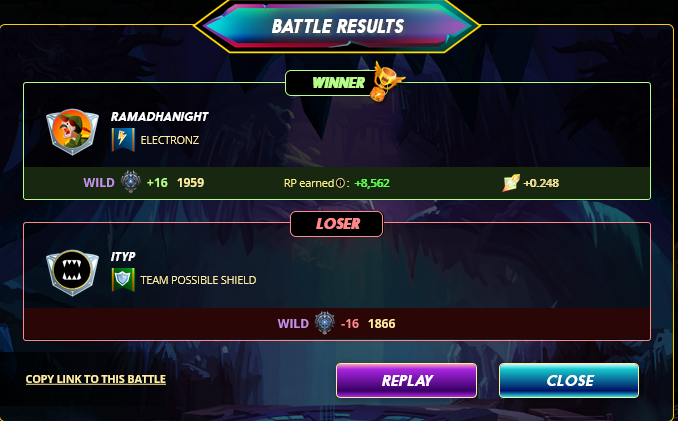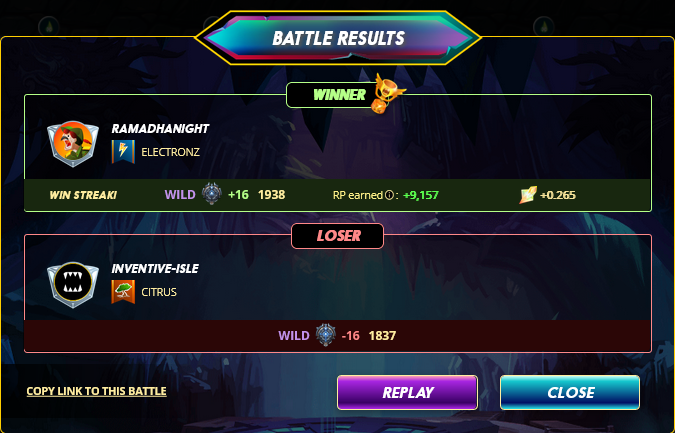 some of my battle result today, source: splinterlands.com

How my Curent Season Goes
I ended up renting some cards again, for battling and brawl as well. For brawling, i rent some gold cards because i curently filled this fray and i just rent it for 2 days long, just for the brawl (the bonus apllied as well on ranked battle). And for the regular cards, i tried to rent a season long. I do this because i want to save my time so i don't have to rent every 2 days (i will have to rent some canceled cards, but just some of them). Here is the picture on how i rent cards for play.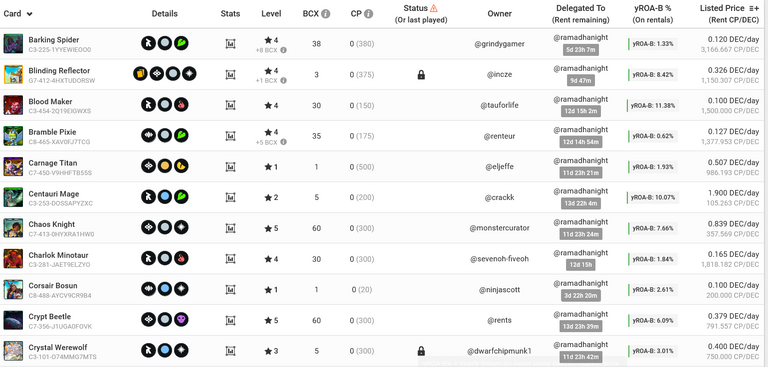 I had to readjust some cards because i just realized that some cards are below on league lv required which cost me some % of rewards (it's just my old style when facing expensive cards i picked lower lv cards instead). For doing the regular card rents, it cost me around 110-120 of dec each day. Here is some screenshot of my rent cost, but unfortunately some cards already got canceled.

Some of you might ask if the rewards could cover the rent cost ? I would say absolutely yes ! With curent converting price, 120 dec is only 2 sps, which i could easliy get with 10 wins each day. I'm pretty sure you would never have a problem to get this amount of win,and with some card bonus, the result is even more ! So it's actually like you could play games, having little profit, and a chance for gatcha ! Keep in mind that the gatcha is not only on daily chest but on season chest as well !

(Bonus) A battle replay
It's not complete for sharing about Splinterlands without any battle of it. So i would like to share my Battle with my squad. I hope you enjoy it

Both team submit their team, i got enemies with magic hitter + 1 high damage backstabber (sandworm). Enemies put the cube at back because my recent matches are i'm using many sneak monster with dragon summoner, but this time i don't use any of sneak so it would be my advantage. Their tanker is a problem because having shield and void, but as soon as it's eliminated, my team could having easy life.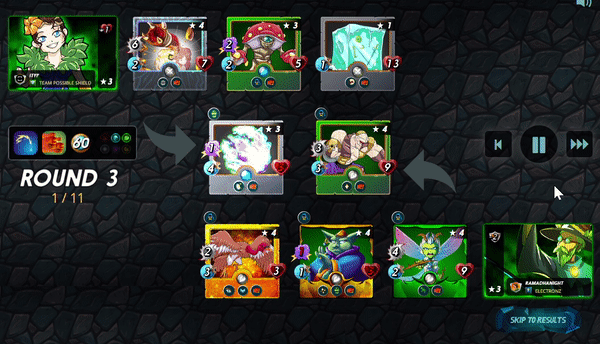 Sandworm on the front waiting his time to dead, then the result is clear. A Victory !
Victory !

Final Words
Thank you for kindly read my post, i hope you enjoyed this post. Let me know if you got another view.
If you haven't play #Splinterland (the greatest battle card game), you can start join this #Play2Earn game using my referral link below to get a simple guide to start gain earn from this game.
(Just Dm me 😉 ).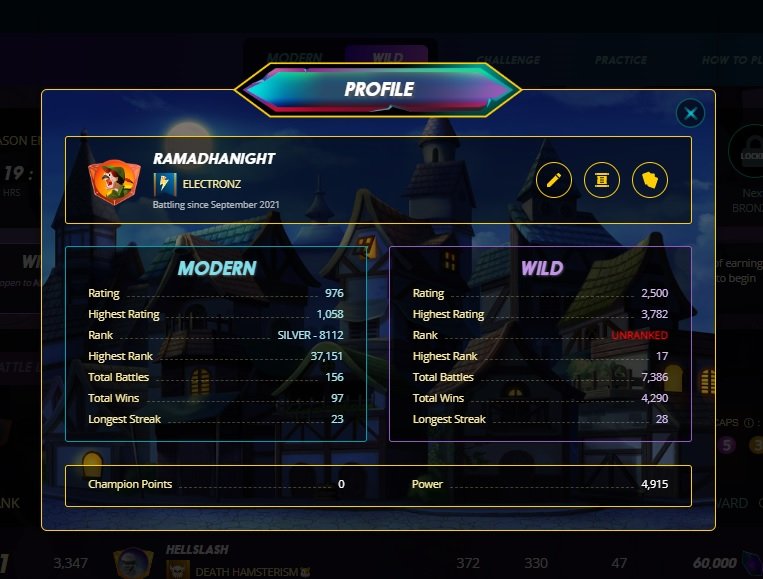 If you are and investor and interested to give me a schoolarship, i'm open for a negotiation :)
I also had giveaway with some CL cards up to epic card as the reward (go check my profile, don't missed it !)
Credits
@splinterlands for the cool game
@peakd for the very useful blog and community platform
@peakmonster for the cool card rent platform
Kyo Gaming for the cool dividers
Mrs. carrieallen for the very useful ULTIMATE Markdown Tutorial
all curators for the upvotes!
@marianaemilia , @archange , @fengchao for keep supporting my post
@oadissin for reblogging my post
Canva and Photopea for the free photoshop
Ezgif for video to gif converter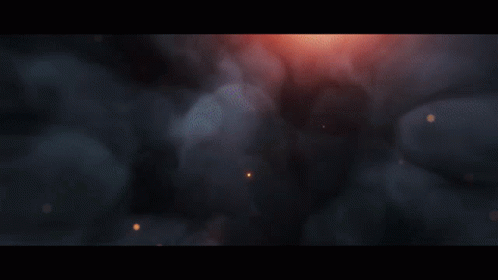 ~Thank You~