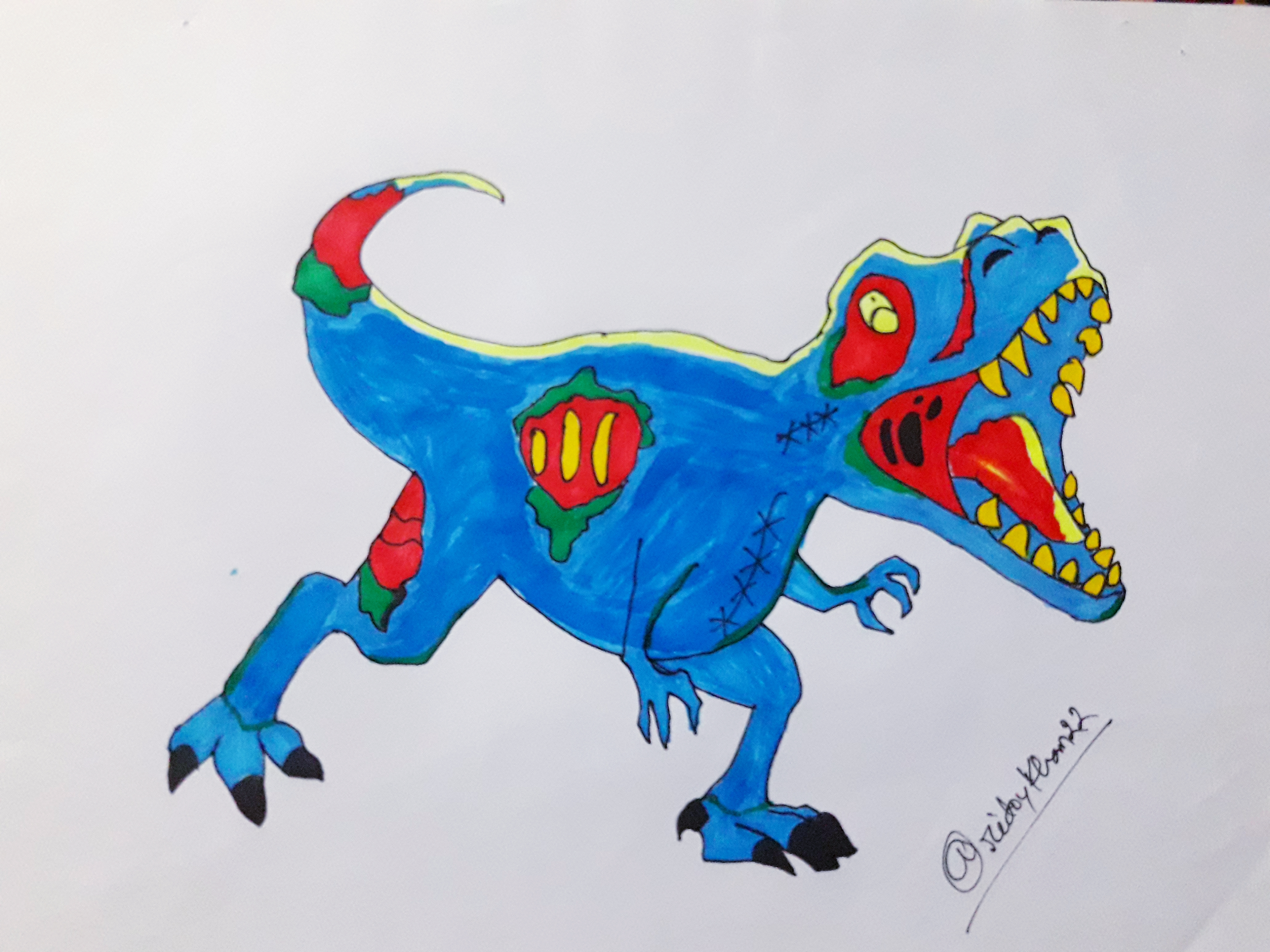 Hello everyone
Its time to draw Splinterland character . Today I am try to draw UNDEAD REXX . It is al like as a t-rats .. that means Dinosaur. Buts it a zombie so its very interesting to draw .
Original Image Source : https://splinterlands.com/?p=card_details&id=242&gold=false&edition=3&tab=lore
Materials I used to draw this Undead Rexx
Lets See Few steps
As well as I am starting with is head . including nose , mouth , teeth . Is teeth are very sharp. I am drawing this with black pen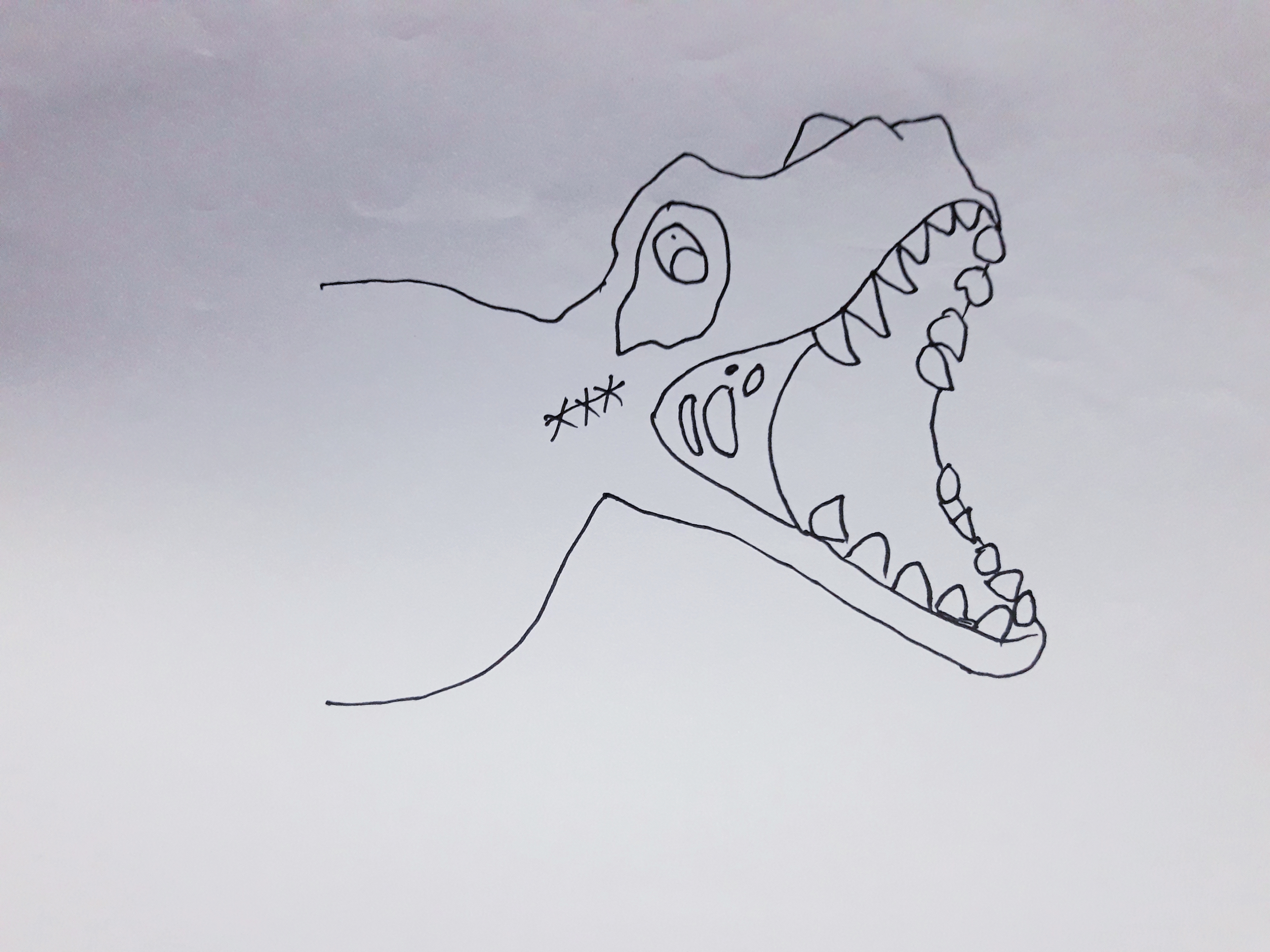 Trying to draw full body . its Body is muscle and some place are like zombie . is its not much easy to draw . I am drawing including is legs and tails and also hand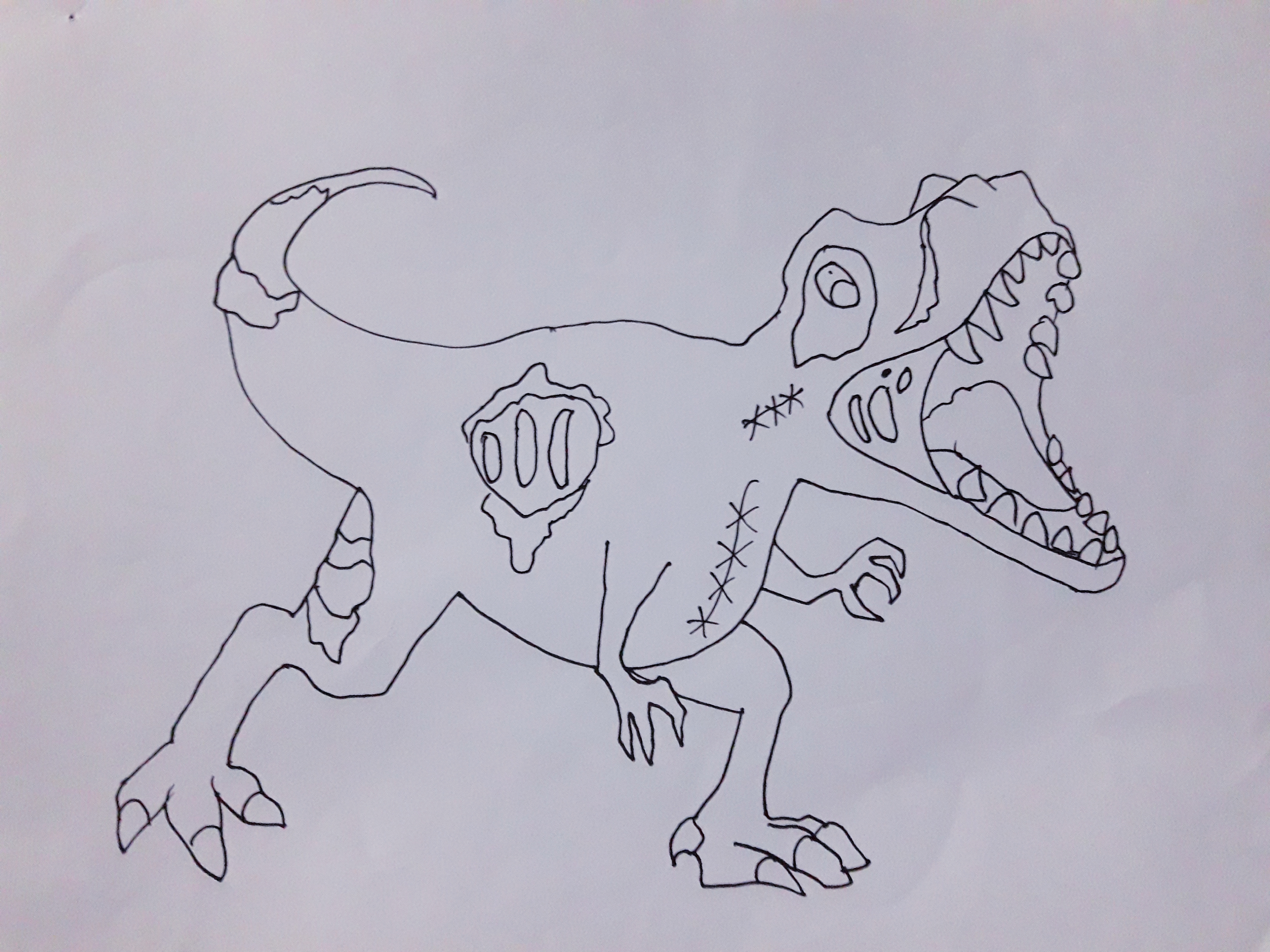 Its time for Coloring . Using red color some special part as like mouth tongue. Eyes and also in bely where its effected.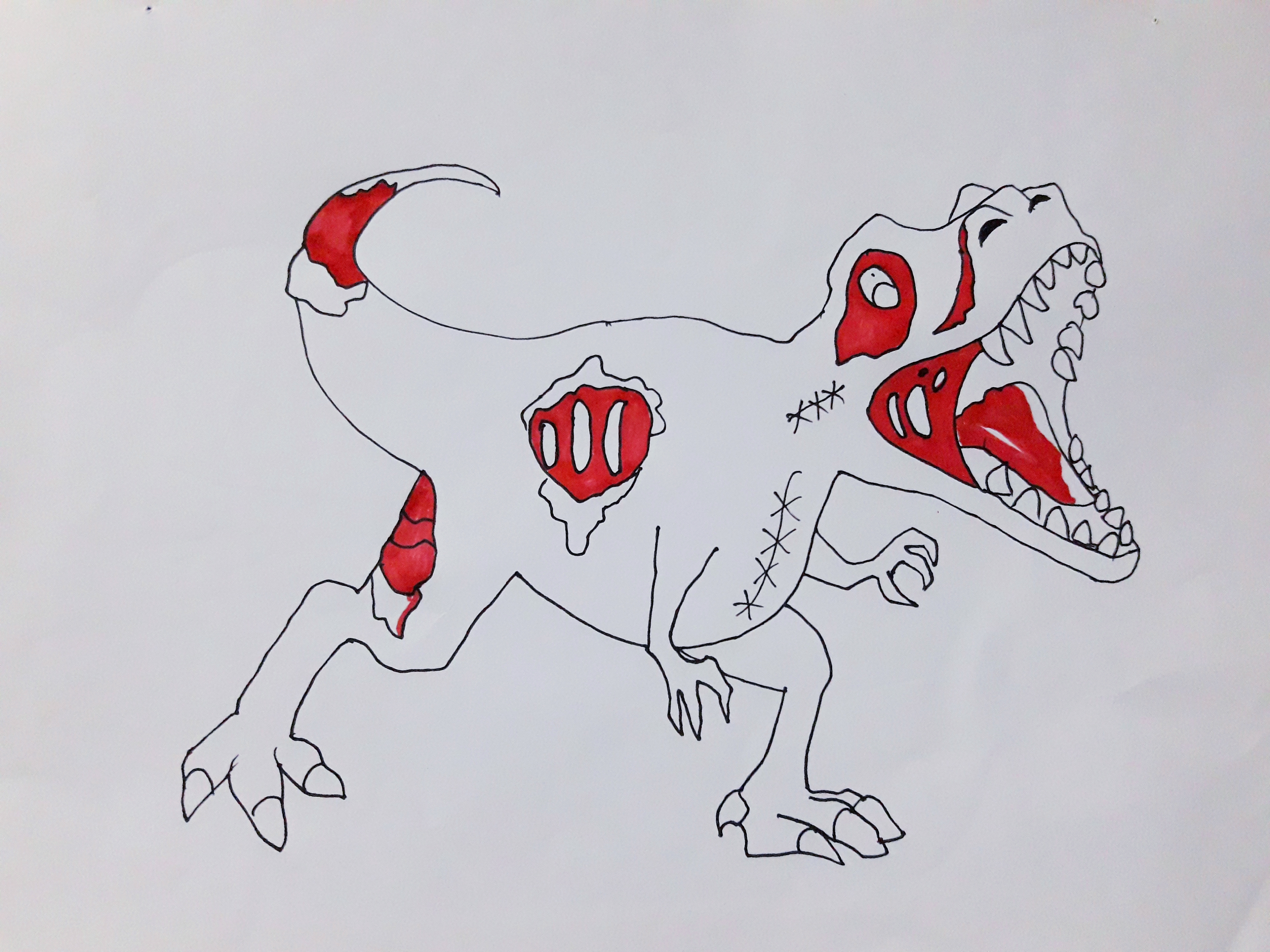 Using highlighter lime color in its back and head and tail . is for highlight its body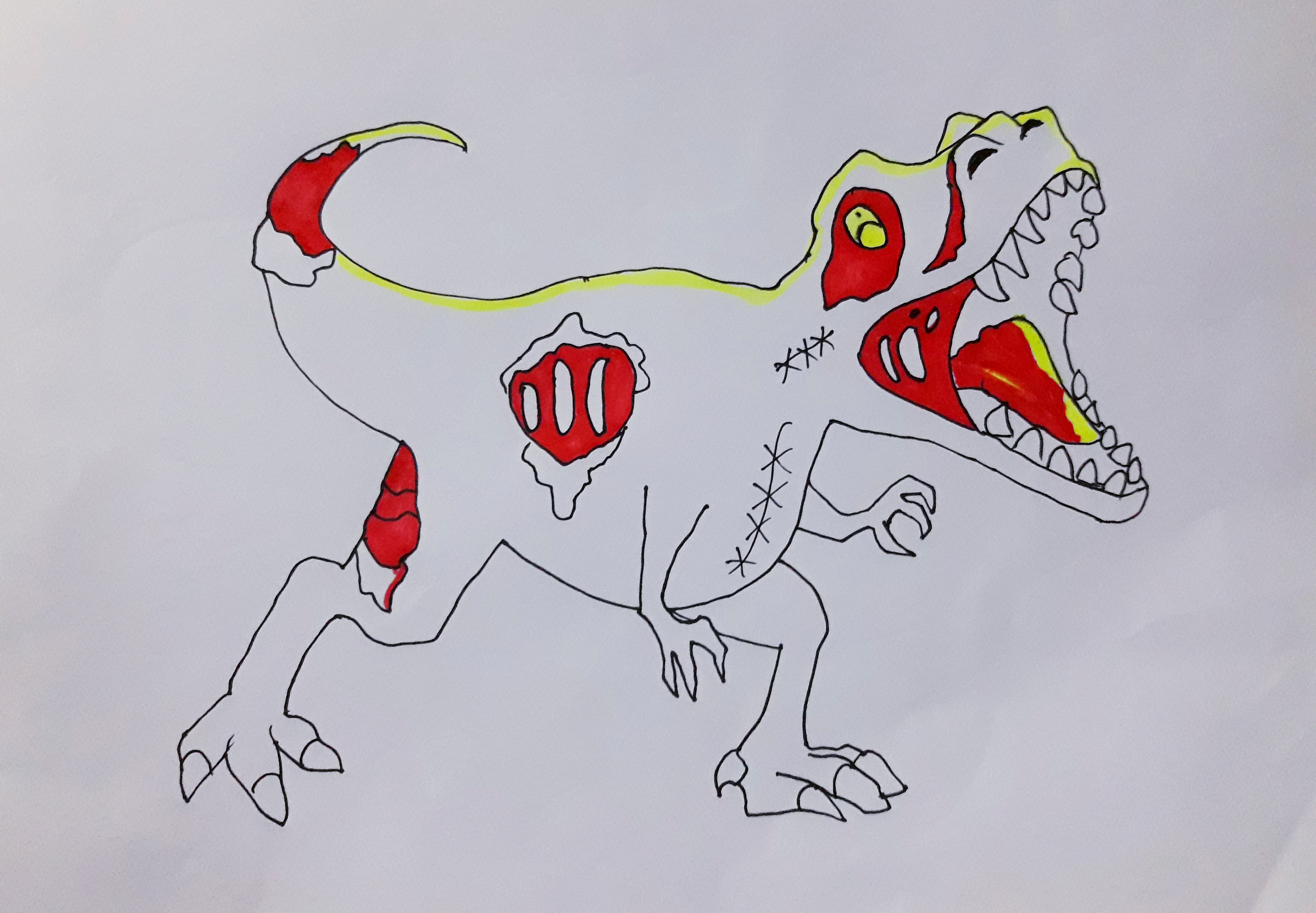 its time for using yellow color . I am using yellow color in is teeth and its bely where its effected . yellow color make its teeth sharp and look better and deadly.
Now blue color in its hole body . head to tail . because its dead or alive I don't know so blue color is much better for is body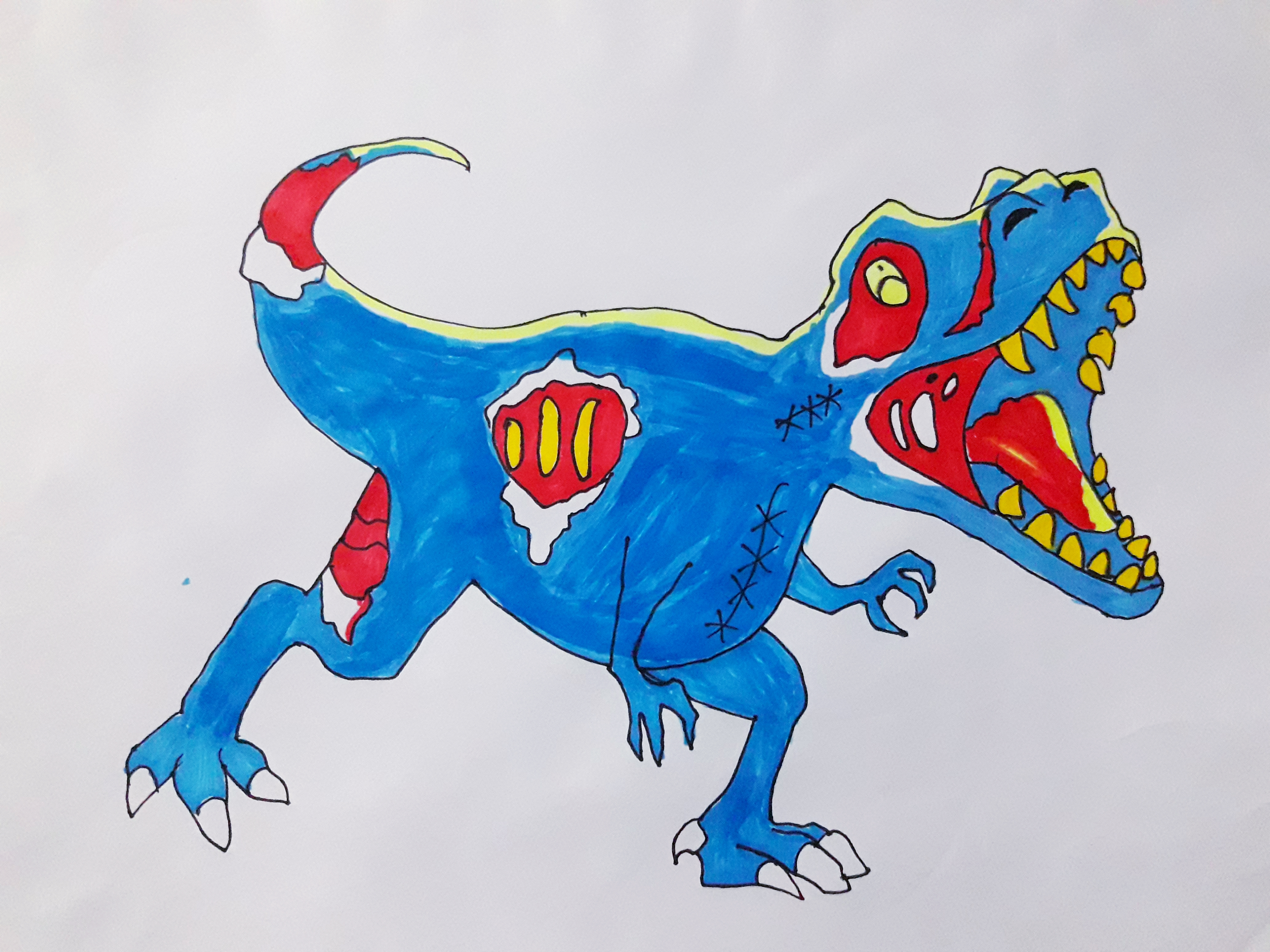 Using black color in its nail and some parts. You can see here . this color make is nail look better . so black color is perfect
Finally I am using green color some of its body . make this drawing better I am using green color and final touch to every part
I am always trying my best to draw better . some time color every parts are not properly because is much difficult . hope you like this drawing