Hello


I,m @shameul .It was nice to be here again to participants art contest. I,m sketch sea Genie. Then fulfill the sketch with different colors.
Sea Genie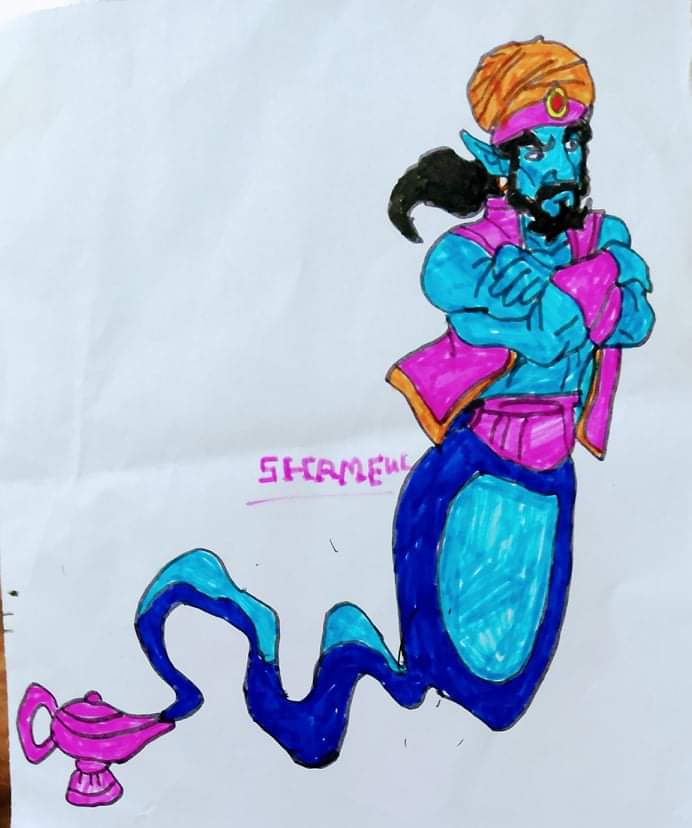 Materials that i needed to draw


1.White paper
2.signature pen
3.Color pen
drawing Process
step-1
I,m start sketch the picture Sea Genie.I,m sketch his tradition cap. face, eye, eyebrows and hackles in his face. Also sketch long hair and hear ornaments.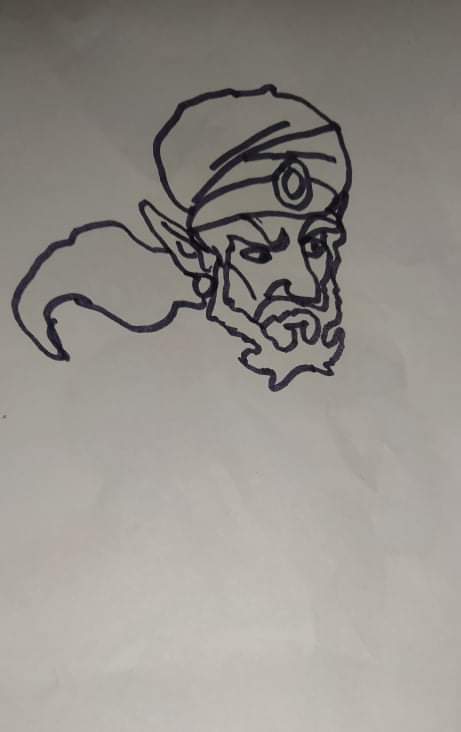 step-2
I,m sketch his body. His Muscle was strong i,m sketch it. I,m sketch his dress that he wear in his body. He also wear a ornaments in his waist.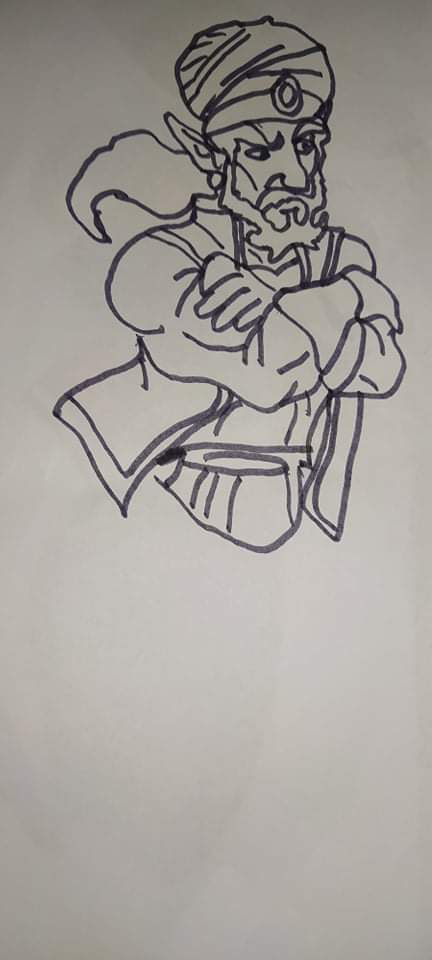 step-3
Last i,m sketch his lower outfits. He was a genie so he have not legs. The genie was come from a magical lamp. I,m sketch the magical lamp.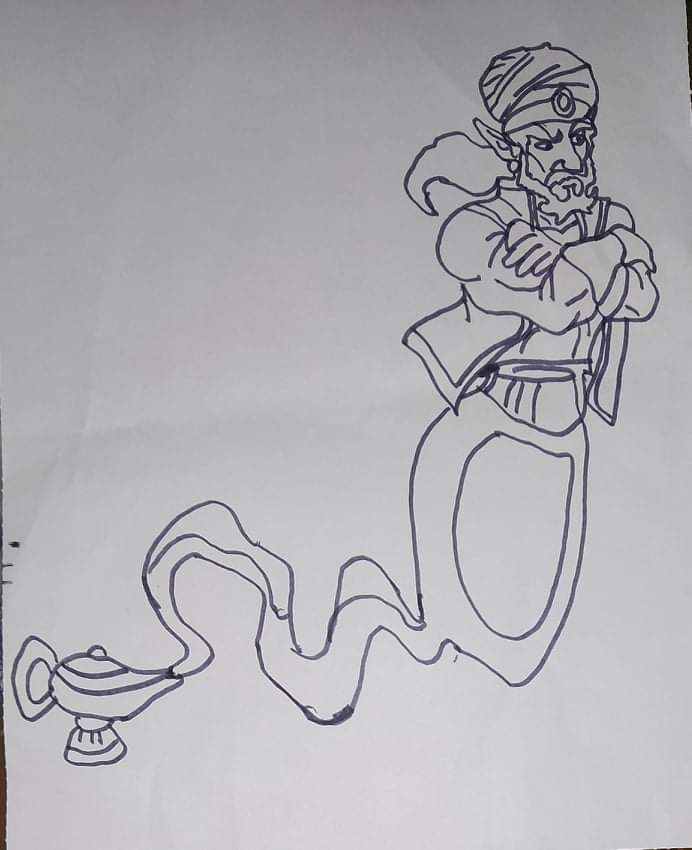 step-4
I,m now painting the sketch. I,m paint his traditional cap to use of many colors orange, red and blue color. I,m paint his face, eye, eyebrows to use of blue and Black color.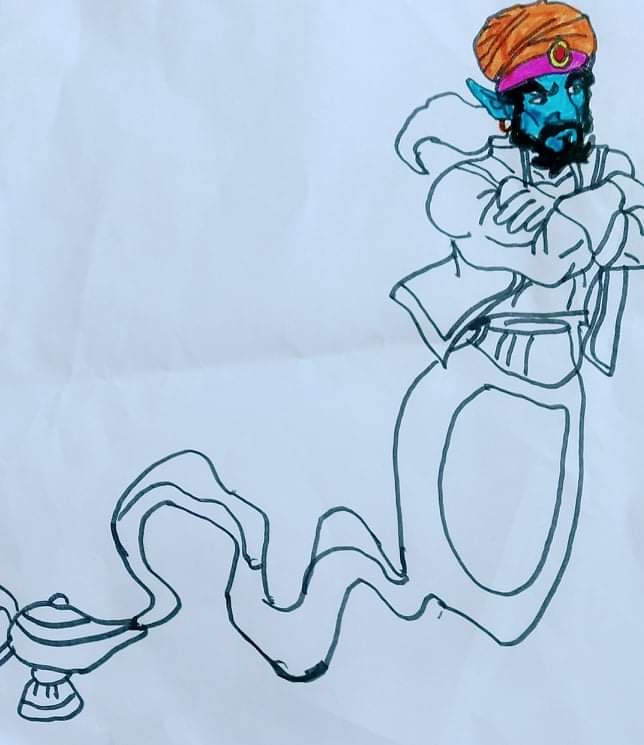 step-5
I,m paint his body and dress to use blue and pink color.I,m paint his waist ornaments to use pink color Again.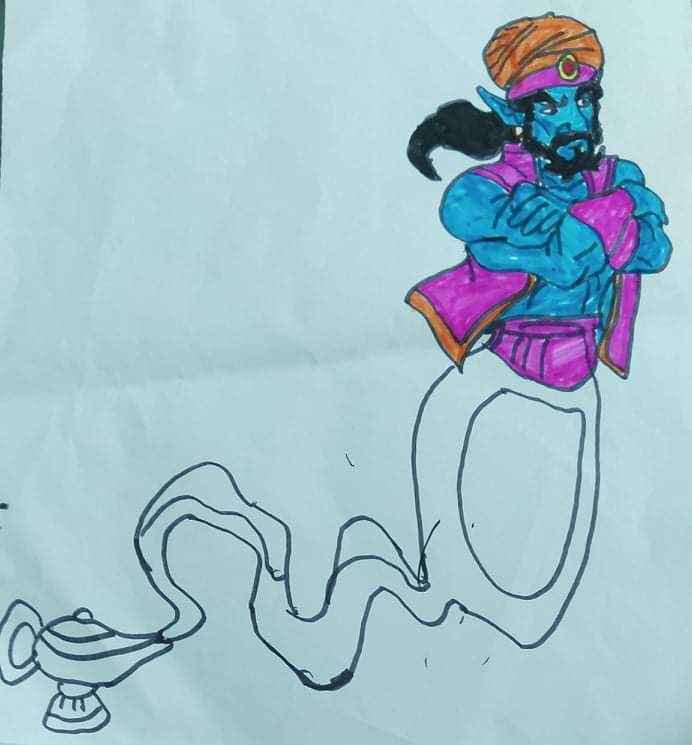 step-6
I,m paints Sea Genie outfits and magical lamp to use blue and pink color.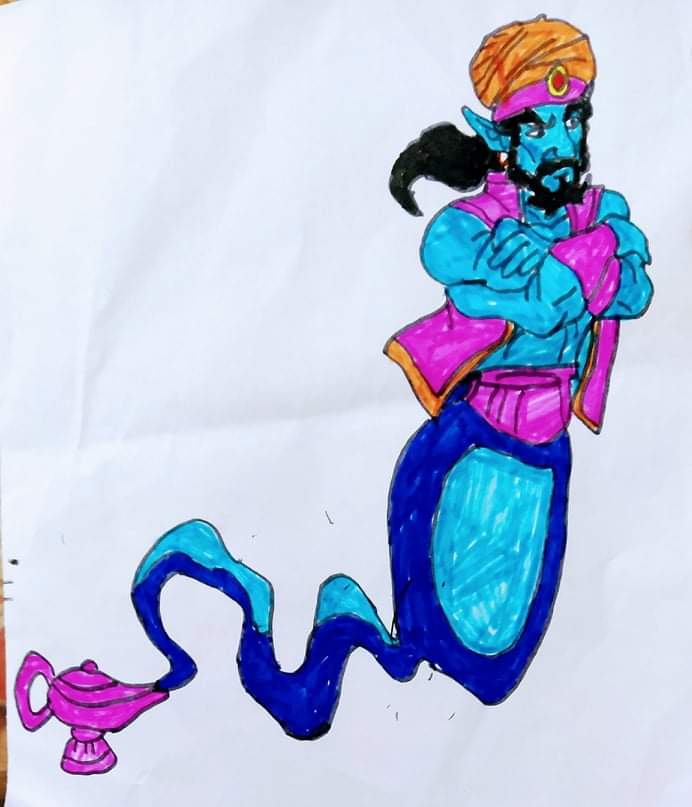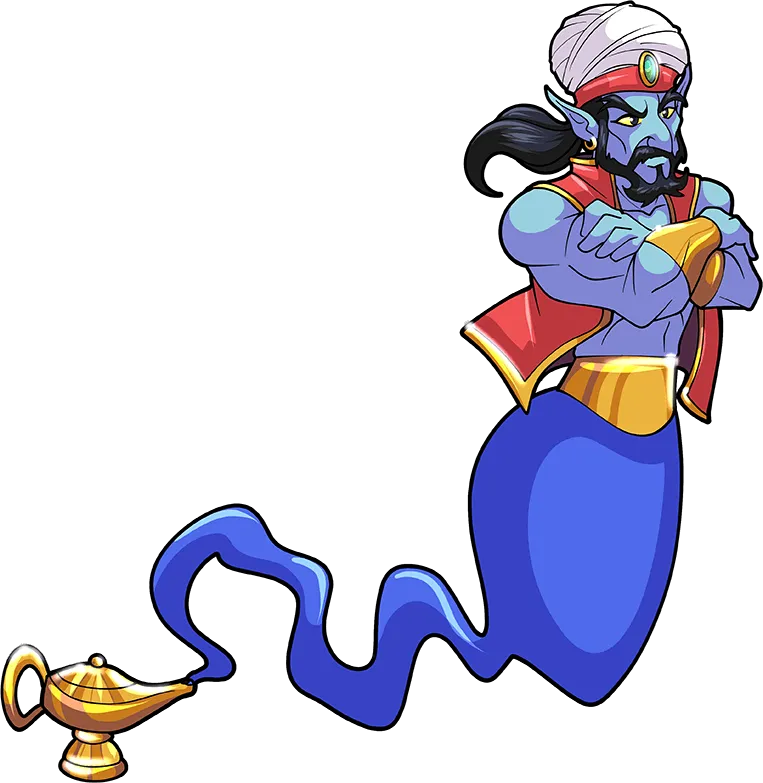 source
my referral link:
https://steemmonsters.com?ref=@shameul
**
Thank you