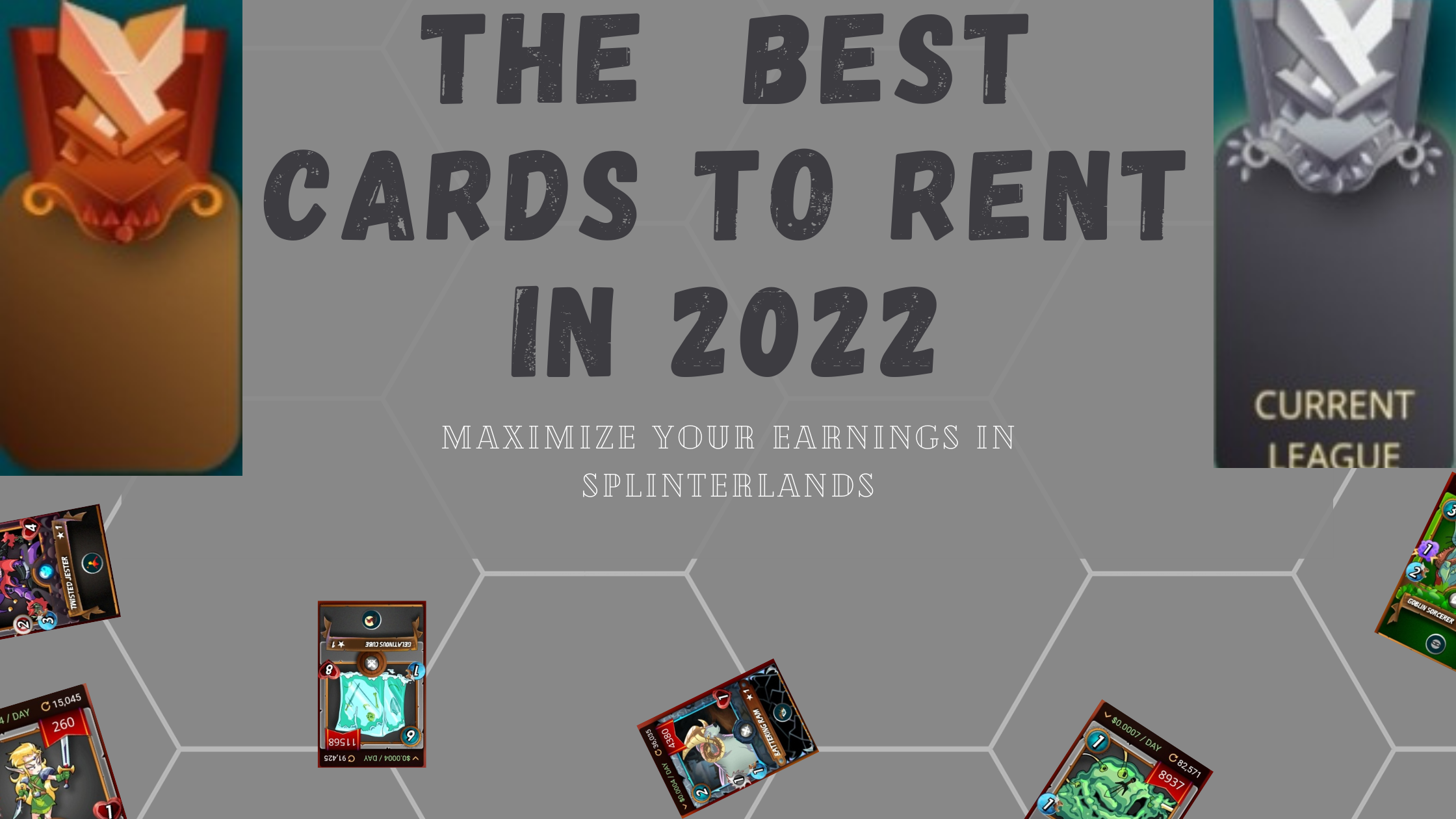 Let's talk about best cards in Splinterlands you must rent to climb from Bronze League to Silver League and for sure save your budget as well. Splinterlands is an amazing play to earn card game, but for most players especially newbie, Splinterlands can cause some confusion. There are lot of cards you can buy or rent and choose which one you liked, but the truth isn't simple like that. Just like any other card game, we need beautiful strategy to win and maximize our earnings. So, through this post I love to share my best and low budget cards to rent for Bronze to Silver.
---
🅕Ⓘ🅡Ⓔ 🅢Ⓟ🅛Ⓘ🅝Ⓣ🅔Ⓡ 🅓Ⓔ🅒Ⓚ🅢

CERBERUS

Well, maybee you'ii ask me why I recommend Cerberus as part of best card to rent. As we know in current session there are quite a lot good fire deck tanks and we can use them for free. This card only require 4 mana cost and it's ability can restore a portion of monster's health each round, can be the perfect tank you should pick especially in low mana cost battle. In my opinion 0.76 DEC to rent this card really worth it.

SCORCH FIEND

Scorch Fiend is one of the great legendary card from chaos legion packs. I hope someday can get this card by opening one of my chaos legion packs. The best thing I love about this card, it's cost 0 mana cost. Just look like Furious Chicken. For sure this card will increase the winning chance of your battle. Maybee 2 DEC each day a little expensive to rent but it's comparable with the ability.
---
🅦Ⓐ🅣Ⓔ🅡 Ⓢ🅟Ⓛ🅘Ⓝ🅣Ⓔ🅡 Ⓓ🅔Ⓒ🅚Ⓢ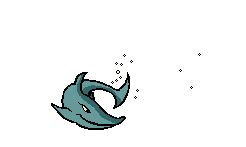 VENARI WAVESMITH

The Protect ability of this card will give all friendly monsters extra +2 armor, will really increase your winning chance to win the battle especially against fire decks. Alric Strombringer is the perfect combination of this card, because will give +1 magic attack to this card which is awesome. But this type of summoner is quite expensive to rent, so not really necessary. You just need to spend 0.1 DEC each day to rent this card, absolutely recommended card to rent.

AXEMASTER

Axemaster is the first range attack monster I recommend you to rent in this post. The ability of this card which is double strike, will give 4 range attack to your enemy monster in a row. When your enemie's monsters have low health, this card can kill 2 of them. You can rent this card for 0.5 DEC each day and help you to reach silver league.

TORHILO THE FROZEN

Torhilo The Frozen is one of my best water decks tank card. 4 melle damage, 8 heath and 4 armor absolutely a perfect killer tank. The void ability of this card which is attack damage gets halved (rounded up), except attack 1 which deals 0 damage. Actually I plant to buy this card someday when I have enough funds and I recommend you to do as well before the price going to the moon. Anyway you can just rent this card for 0.5 DEC each day.
---
🅔Ⓐ🅡Ⓣ🅗 Ⓢ🅟Ⓛ🅘Ⓝ🅣Ⓔ🅡 Ⓓ🅔Ⓒ🅚Ⓢ

GOBLIN SORCERER

There are plenty of powerful earth deck cards you can use them for free. That's way through this post I only recommend 3 best cards to rent. One of them is Goblin Sorcerer, this card only need 3 mana capacity and the sneak ability will help you to increase your winning chances. Best thing about this card is super cheap to rent, it's only 0.1 DEC each day.

WOOD NYMPH

Wood Nymph is another option you can pick as a tank healer during the battle. Maybee the first choice is Goblin Psycic, so just adjust to the mana capacity. Most of the time I combine this card with Mylor Crowling, Unicorn Mustang and Goblin Psycic. Double tank healer is the best formation for me in earth decks. You can rent this card just for 0.1 DEC each day and boosting your winning.

MYLOR CROWLING

The first summoner I recommend you to rent, Mylor Crowling. I really love the ability of this card, which is thorns when hit with a Melee attack, does damage back to the attacker. Each of our monsters will have chance to kill enemy's monster. The main problem just this card quite expensive to rent, around 4 DEC each day. I recommend you to rent this card when you really strugling during complete your earth decks quest.
---
🅓Ⓔ🅐Ⓣ🅗 Ⓢ🅟Ⓛ🅘Ⓝ🅣Ⓔ🅡 Ⓓ🅔Ⓒ🅚Ⓢ

TWISTED JESTER

When you facing a problem during completing snipe quest, this card is your solution. Mostly I rent this card for 1 day and just to complete my snipe quest. We can pick this card in high or low mana capacity battle, it's always increase your winning change. 2 range attack to enemy's support monsters will destroy their strategy. 0.4 DEC is require to rent this card.

ZINTAR MORTALIS

Zintar Mortalis is the perfect summoner to counter melle attack monsters. When you facing fire decks during battle, this card could be the right choice for you. Another good things about this summoner only require 3 mana cost, so you can pick stronger monsters during the battle. I rent this card for almost a month and everything running well so far. Just make sure you aware to pick between Zintar Mortalis or Thaddius Brood. Anyway this card cost 0.4 DEC to rent it.
---
🅝Ⓔ🅤Ⓣ🅡Ⓐ🅛 Ⓜ🅞Ⓝ🅢Ⓣ🅔Ⓡ 🅓Ⓔ🅒Ⓚ🅢

GELATINOUS CUBE

Let's talk about neutral monsters. Gelatinous Cube is super cheap and overpower card to rent in neutral monster and should be your first neutral monster to rent for bronze to silver league. In my strategy I pick this card as my second tank, the reason is the ability of this card which is gain max heatlh each time any monsters dies. Even you just start this game for sure you'ii able to rent this card, since only cost 0.1 DEC and will help you climb to silver.

BATTERING RAM

Only 2 mana cost and opportunity ability make this card should be another neutral monster you must rent. During low mana cost battle just pick this in second position and make sure you pick the strong tank. So, this card will attack enemy's tank as well and hopefully can kill it faster. This card only require 0.1 DEC, absolutely another super cheap and over power card to rent.

CREEPING OOZE

The last neutral monster I recommend you to rent is Creeping Ooze or ussually I call it Cendol. The ability of this card which is slow, will reduces all enemy's monster speed. So, your monsters have changes to attack first and hopefully win the battle. There is an important thing you should aware about this card, do not pick this card or any other cards with slow ability in reverse speed ruleset. You can rent this card by spend 0.3 DEC each day.
---
Well, hopefully you can get something to increase your winning and maximize your earnings in Splinterlands. Let's hope this game continues with its quality and even getting better in the future.
If you have any suggestion about another good cards to rent, kindly leave your comment below, I'ii be happy to learn from you. Thank you so much for reading, and happy hunting!