Short answer, Absolutely!
Let me break it down some for you guys.
He has 2 Attack, 3 Speed. 4 Attack if you count his ability Double Strike.
With 7 Armor and 8 Health, it makes him a nice and squishy Tank.
I find that he is better paired with a Tabk in the front position, or First position if you will. Here is a link to a battle I just did, basically did random cards on my end, but only because I feel confident with Carnage Titan. https://m.splinterlands.io/#/battle/game/process/sl_bd7343f692f14d2637562f5ab5b82cc1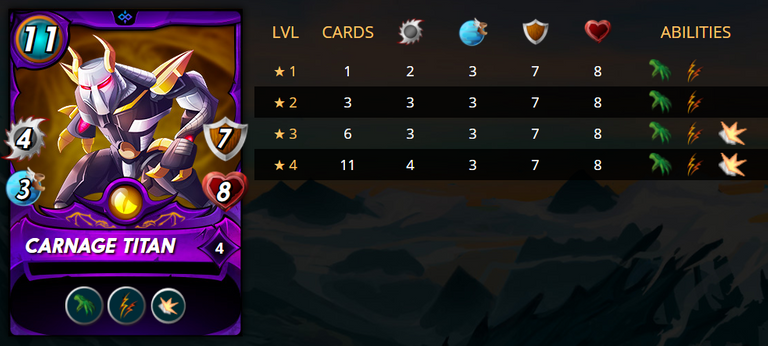 I absolutely love the Reach and the Double Strike ability, especially on a Tank.
I would try to pair Carnage Titan with Byzantine Kitty as a Summoner, with Desert Dragon in the front. Followed by Carnage Titan, Scavo Hireling, a Healer (or not), and Two Magic or cards that give Debuff to enemy team. But thats my personal opinion. Cards work differently for different players. So it is best to experiment with them.