Right now it seems like there is a lot of value in the marketplace... and there is.
With prices pushed so low, it is hard to wonder what is really undervalued and what is closer to it's future value?
When talking about it on stream the other night... Gank and I talked about one card that is really one that everyone can use.
From Bronze to Champion... this card is a beast.
Even at level 1.
What card is it?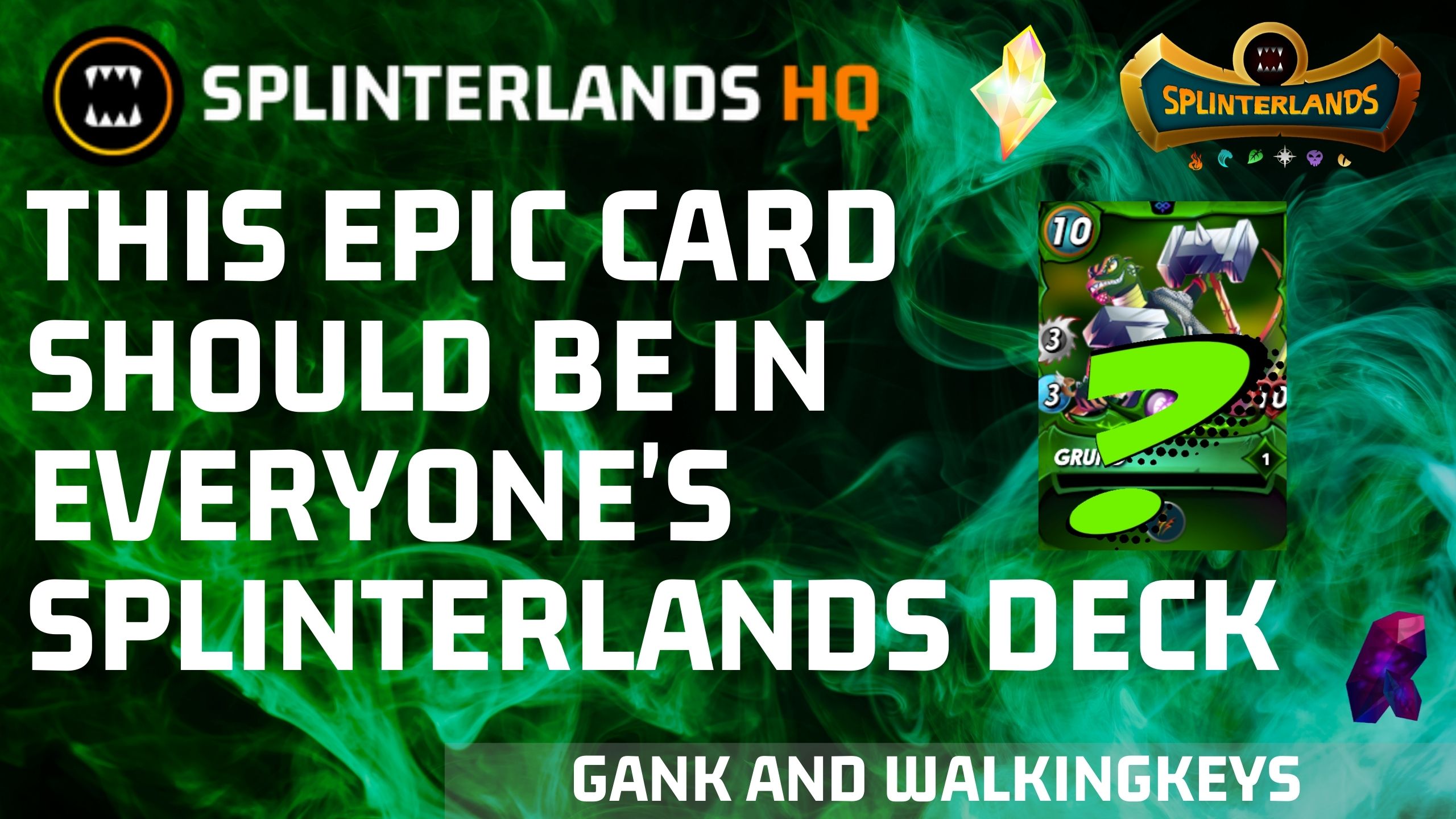 The Grund!
The double-strike is lethal.
Right now this card is only around $3.75. I picked up a few at $3.50... I have a gold one and about 10 regular foil.
I've decided that this is one of the cards that I am going to start stacking.
Not only does it add some good CP, but it is also a card that I use often.
I put the Grund up front and then I put Taunt in the back spot. Let the Grund go to work.
How do you use the Grund?
Stay tuned to the Splinterlands HQ channel on YouTube. A video on this topic will be published on Wednesday. Subscribe Here