Season End Rewards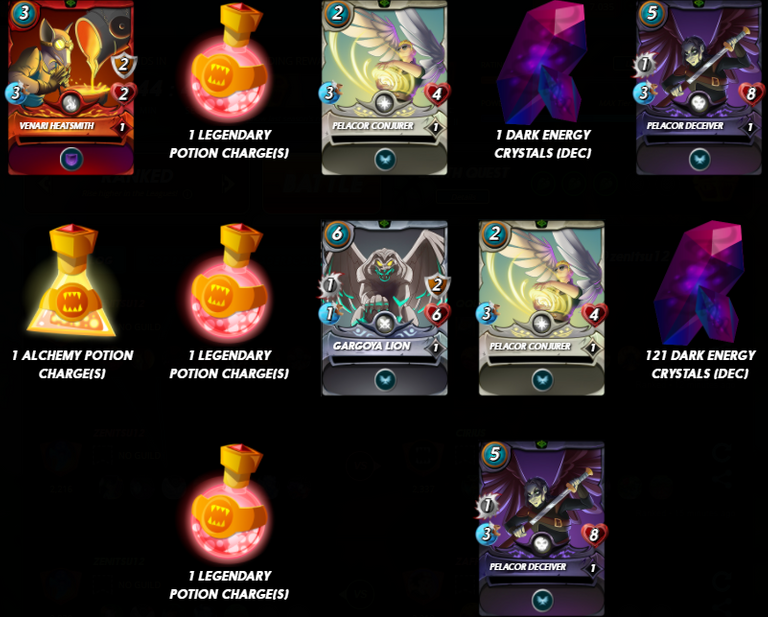 I ended the Season in Silver III and I got 12 chests. The Rewards were:
122 DEC
3 Legendary Potions
1 Alchemy Potion
2 Pelacor Deceiver
2 Pelacor Conjurer
1 Venari Heatsmith
1 Gargoya Lion
I have not own any Legendary, but I will try again to my next daily quest and End of Season Rewards. Send me some luck.🍀🍀


Last season, I reached my highest rating of 2,359. I want to aim higher rating this season and achieve a higher League at Season End.