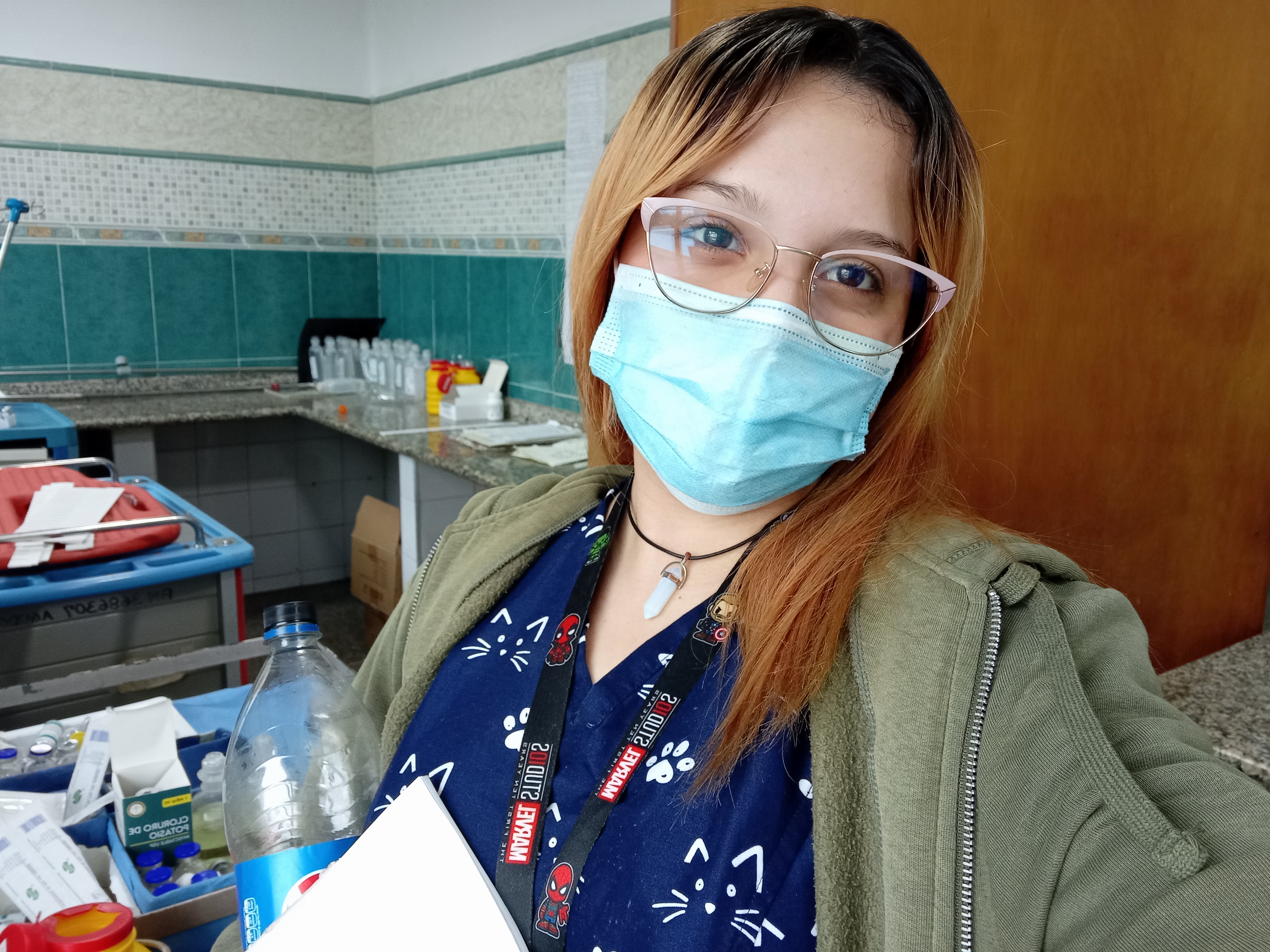 El salbutamol es un medicamento que pertenece al grupo farmacológico de broncodilatadores y otros antiasmáticos por inhalación. Actúa como agonista beta2 adrenérgico, es de acción corta. Su mecanismo de acción se basa en relajar la musculatura lisa de los bronquios por lo que existe la broncodilatación, de allí el nombre de broncodilatador.
También puede causar vasodilatación, haciendo así que se provoque un efecto cronotrópico, es decir un efecto generado sobre el ritmo cardíaco.
Salbutamol is a medication that belongs to the pharmacological group of bronchodilators and other inhaled antiasthmatics. It acts as a beta2 adrenergic agonist, it is short-acting. Its mechanism of action is based on relaxing the smooth muscles of the bronchi, so there is bronchodilation, hence the name bronchodilator.
It can also cause vasodilation, thus causing a chronotropic effect, that is, an effect generated on the heart rate.
Es un medicamento que puede ser utilizado en niños a partir de los 4 años de edad. Se suele utilizar en ataques de asma, como método preventivo del broncoespasmo ocasionado por ejercicio físico o al tener que ser expuesto a agentes alergénicos conocidos de forma inevitable.
En otras palabras se puede decir que está indicado para tratar las emergencias por asma debido a que se genera broncoespasmo, además para prevenir en aquellas circunstancias donde el paciente y reconoce qué ciertos lugares u actividades pueden desencadenar el ataque asmático.
Se administra por nebulización para los casos de broncoespasmos en emergencia. Se utiliza como tratamiento en el asma bronquial, para broncoespasmos reversibles, bronquitis, enfisema pulmonar, o infecciones pulmonares.
It is a medicine that can be used in children from 4 years of age. It is usually used in asthma attacks, as a preventive method for bronchospasm caused by physical exercise or when unavoidably having to be exposed to known allergenic agents.
In other words, it can be said that it is indicated to treat asthma emergencies due to the fact that bronchospasm is generated, in addition to preventing in those circumstances where the patient recognizes that certain places or activities can trigger the asthmatic attack.
It is administered by nebulization for cases of bronchospasm in emergency. It is used as a treatment for bronchial asthma, for reversible bronchospasm, bronchitis, pulmonary emphysema, or lung infections.
El salbutamol suele generar temblor leve acompañado de cefalea o taquicardia, sin embargo los síntomas secundarios suelen desaparecer con la continuidad del tratamiento. En raras ocasiones puede generar hiperactividad acompañado de taquicardia y nerviosismo en niños.
Salbutamol usually causes mild tremor accompanied by headache or tachycardia, however secondary symptoms usually disappear with continued treatment. On rare occasions, it can generate hyperactivity accompanied by tachycardia and nervousness in children.
Es un medicamento que no debe ser administrado en conjunto con fármacos como betabloqueadores debido a que puede agravar los síntomas de broncoespasmos, por otro lado la teofilina y la metildopa potencia su efecto.
It is a medication that should not be administered in conjunction with drugs such as beta-blockers because it can aggravate the symptoms of bronchospasm, on the other hand theophylline and methyldopa enhance their effect.
Su presentación puede ser en jarabe, suspensión en aerosol y tabletas. La dosis a administrar dependerá de la condición del paciente, de su edad y del médico tratante.
Its presentation can be in syrup, aerosol suspension and tablets. The dose to be administered will depend on the patient's condition, their age and the treating physician.
---

---
▪️ El separador que acabas de ver, es de mi autoridad.
▪️ Las imágenes que acabas de ver, son de mi autoridad.
▪️ Programa utilizado para las ilustraciones: MediBang Paint.
▪️ Traductor utilizado: Google traductor.
▪️ The separator you just saw is from my authority.
▪️ The images you just saw are my authority.
▪️ Program used for the illustrations: MediBang Paint.
▪️ Translator used: Google translator.
---

---
Me gusta enseñar sobre las cosas que sé, y dar así un poquito de mi para ustedes, muchas gracias por leer, cualquier comentario o alguna duda que tengas será bien recibida.
I like to teach about the things I know, and thus give a little of myself to you, thank you very much for reading, any comments or questions you have will be well received.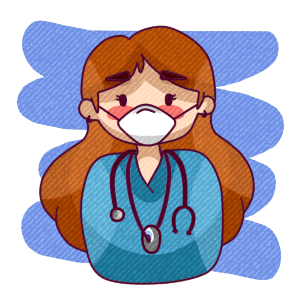 Técnica superior universitaria de enfermería / Higher university nursing technique. - @arisita