Hola a todos mis queridos lectores de Hive Blog❤️, en especial a mi comunidad de Cervantes.
Ha pasado un montón de tiempo⌛📆 desde que no me conecto por aquí ni por otros lados la verdad... Pues han pasado muchas cosas en mi vida que me dejaron haciendo y pensando muchas cosas😪 y realmente no me había sentido muy motivada a escribir sobre esas cosas y sobre la vida en general☁️.
Sin embargo hoy finalmente me anime a compartir con ustedes una vez más...
Hello to all my dear readers of Hive Blog❤️, especially my community of Cervantes.
It's been a lot of time⌛📆 since I don't connect here or elsewhere the truth... Well, a lot of things have happened in my life that left me doing and thinking a lot of things, and I hadn't really felt very motivated to write about those things😪 and about life in general☁️.
However today I finally encourage myself to share with you once again...



Hoy les quiero compartir un pequeño resumen de lo que me ha pasado🙁 y mi comienzo en mi último trimestre de clases en la universidad🧠📚
Today I want to share a small summary of what has happened🙁 to me and my start in my last quarter of classes at the university🧠📚

Ya hace casi 4 años⏳ que comencé a estudiar la carrera de psicología por cosas de la vida y a pesar de que abandone durante la pandemia😷, volví con más fuerza a principios del año pasado🔙📆...
Almost 4 years⏳ ago I started studying psychology for things in life and although I left during the pandemic😷, I returned stronger at the beginning of last🔙📆 year ...




Realmente fui un gran ejemplo para mi misma de que no importa cuanto me cueste o que tiempo me tarde para lograr alcanzar algo🏅, mientras no me rinda lo podré conseguir💪.
Este último trimestre estoy viendo varias clases interesantes entre las cuales esta la materia de Sexologia😮;
I really was a great example to myself that no matter how much it costs me or how long it takes me to achieve something🏅, as long as I don't give up I can get💪 it.
This last quarter I am seeing several interesting classes among which is the subject of Sexology😮;




En la cual estamos estudiando📚 los distintos modelos de la respuesta sexual humana🔥🔍, los trastornos de la sexualidad👁️‍🗨️ y todo lo inherente a la sexualidad humana👀, como la orientación sexual, identidad de género y sexo.
*Me han pasado muchas cosas estas últimas semanas como el accidente automovilistico🚗⚠️ que tuve hace unas semanas🔙📆... Que estuve resolviendo poco a poco y que me dejó la verdad bastante aquejada, pero ahora todo esta mejor. *
In which we are studying📚 the different models of human sexual response🔥🔍, disorders of sexuality and everything inherent to human👀 sexuality👁️‍🗨️, such as sexual orientation, gender identity and sex.
Many things have happened to me in recent weeks like the car🚗⚠️ accident I had a few weeks🔙📆 ago ... That I was solving little by little and that left me the truth quite afflicted, but now everything is better.


La verdad es que a veces la vida cambia tan rápido que no te da tiempo de nada🕓, sin embargo me alegra que poco a poco me vaya restablecimiento en las cosas que antes disfrutaba hacer, como compartir con ustedes un poco de mi vida❣️.
The truth is that sometimes life changes so fast that you do not have time for anything🕓, however I am glad that little by little I will be restored to the things I used to enjoy doing, such as sharing with you a little of my life❣️.

Por ahora esto ha sido todo, pero espero compartir un poco más de mi aquí con la misma frecuencia de antes pues #Hive realmente es una de las cosas más bonitas y chevere que tengo❤️.
Un abrazo para ustedes y espero estén muy bien, gracias por llegar hasta aquí.
For now this has been all, but I hope to share a little more of myself here with the same frequency as before because #Hive really is one of the most beautiful and funny things I❤️ have.
A hug for you and I hope you are very well, thanks for getting here.
Estas fotos fueron tomadas y editadas con mi teléfono📸 Redmi Note pro 9
These photos were taken and edited with my Redmi Note pro 9 phone📸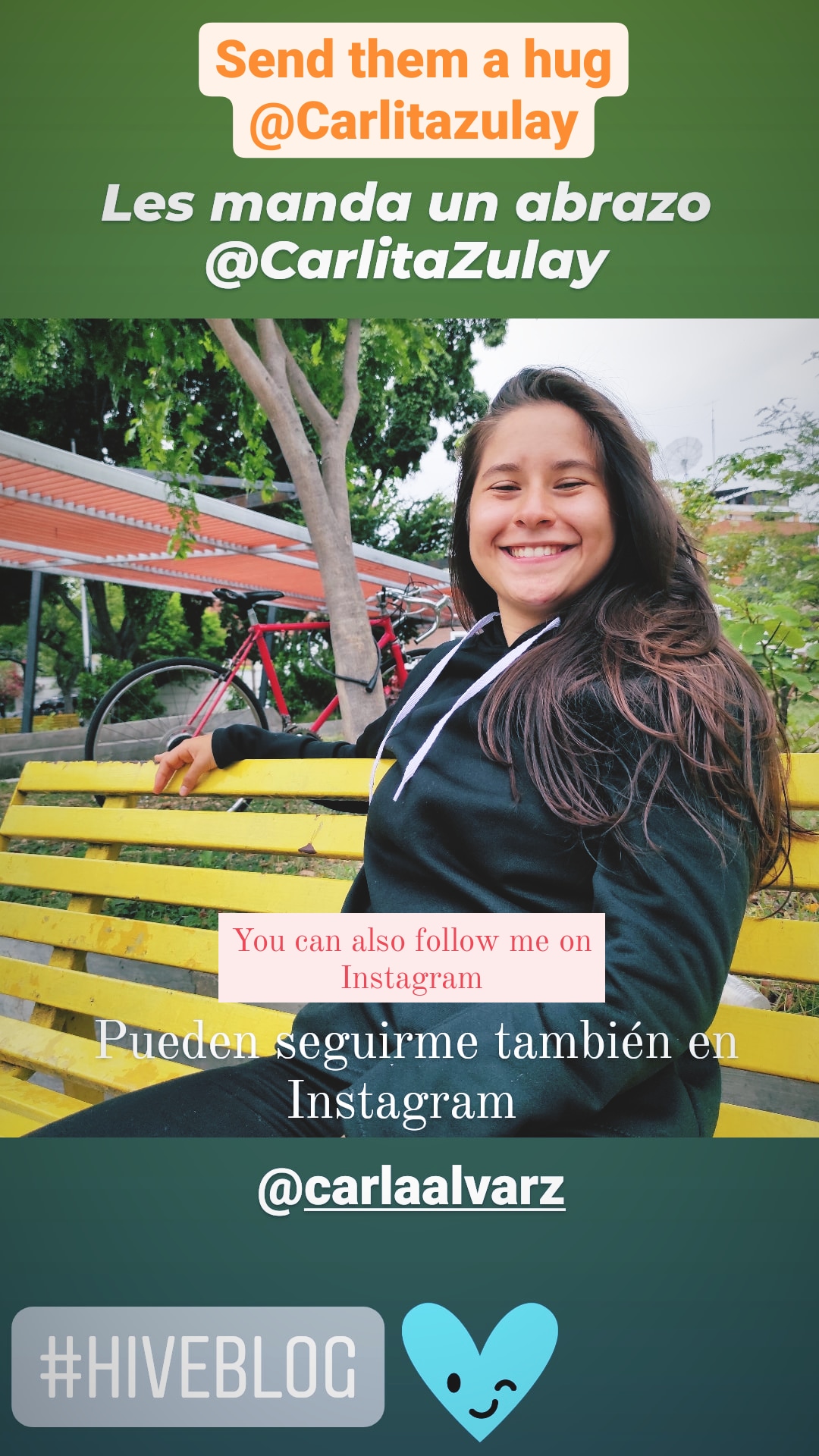 Hasta una próxima oportunidad
Until next time