Hace unos meses puse un post sobre el Portaaviones Príncipe de Asturias sin saber que después de casi treinta años que subí a bordo en una visita que hizo a Málaga, iba a entrar en el camarote del Comandante.
A few months ago I made a post about the Portaaviones Príncipe de Asturias without knowing that after almost thirty years since I went on board on a visit to Malaga, I was going to enter the Commander's cabin.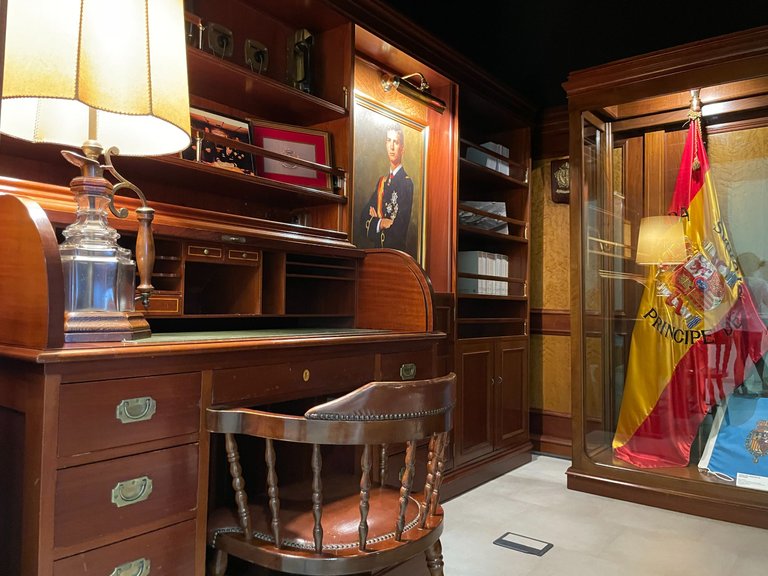 En este caso el camarote no está ya en su lugar original. El portaaviones fue desguazado pero alguien con sentimientos a la belleza de este camarote, pudo salvarlo. Sin duda el compartimiento más noble e importante del barco.
In this case the cabin is no longer in its original place. The aircraft carrier was scrapped but someone with feelings for the beauty of this cabin was able to save it. Undoubtedly the noblest and most important compartment of the ship.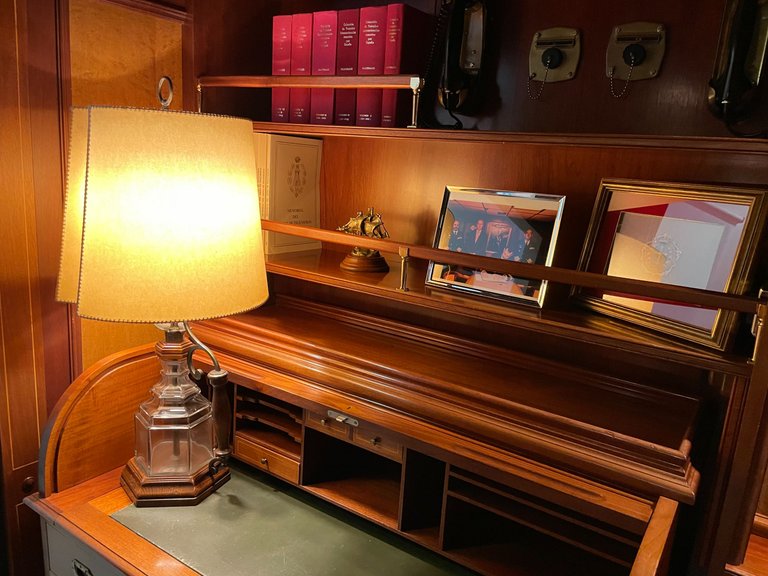 La ubicación del camarote ahora es el Museo Naval de San Fernando, en Cádiz, España.
Sobre el escritorio descansan libros de la colección de Tratados Internacionales suscritos por España y memoriales del arma de ingenieros. Junto a ellos una fotografía marcada del Rey Felipe VI cuando era Príncipe de Asturias.
The location of the cabin is now the Naval Museum of San Fernando, in Cadiz, Spain.
On the desk lie books from the collection of International Treaties signed by Spain and memorials of the engineer's arm. Next to them is a marked photograph of King Felipe VI when he was Prince of Asturias.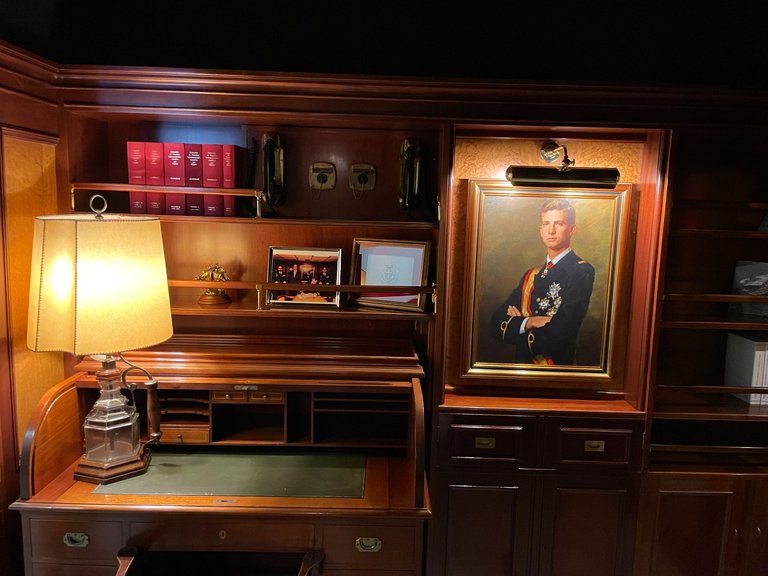 A la espalda del escritorio se encuentra el dormitorio con los armarios para la ropa del Comandante y una vitrina donde guardaba su espada de gala.
Behind the desk is the bedroom with wardrobes for the Commander's clothes and a glass case where he kept his dress sword.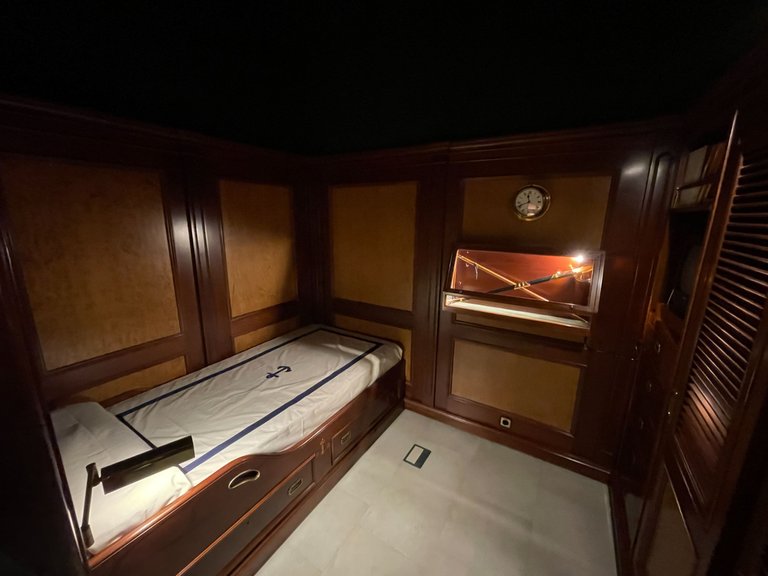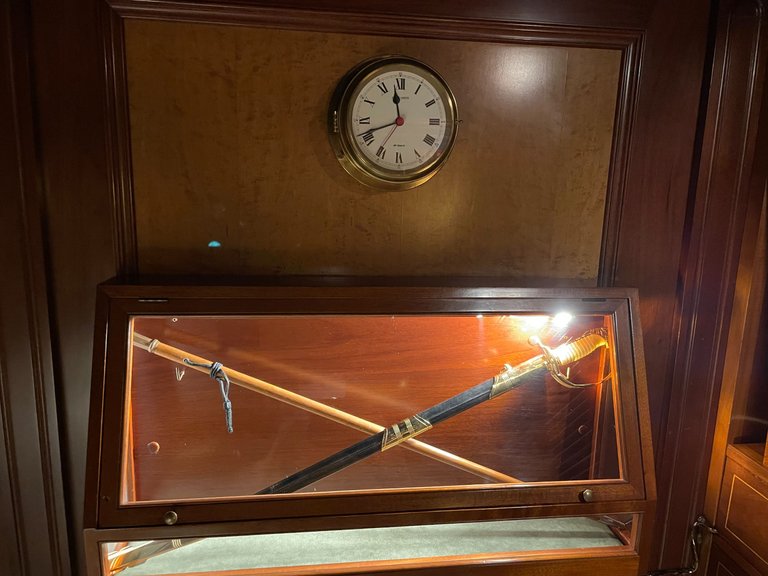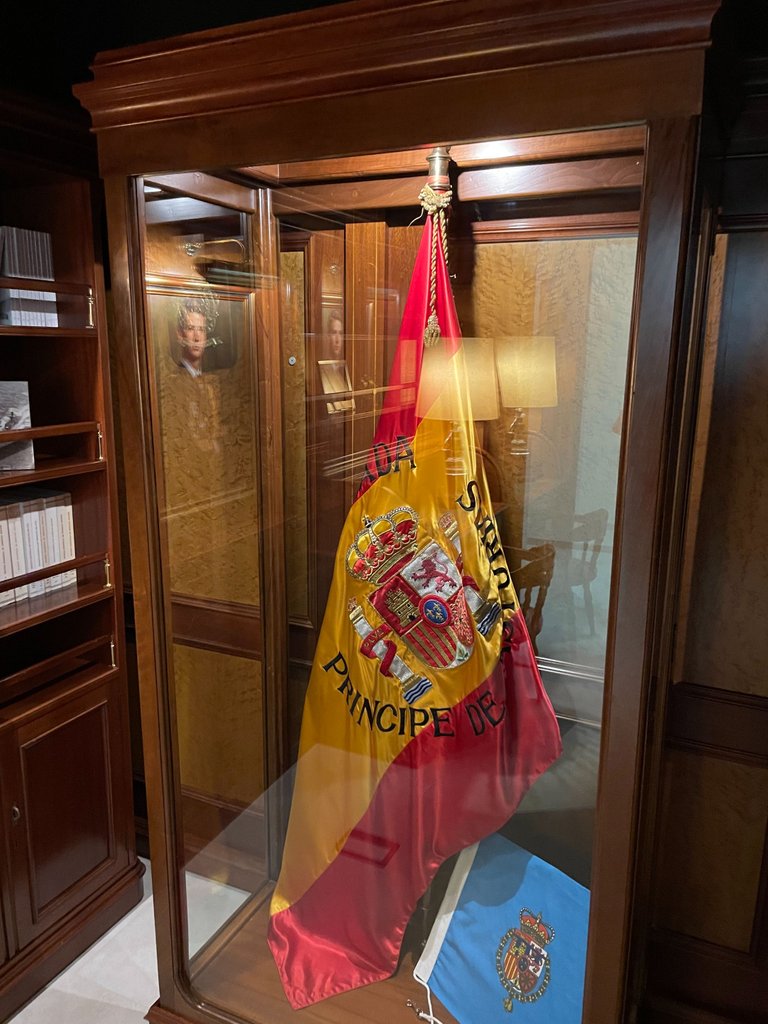 I used a web translator for english text (DeepL)
Photos by @cuvi taken with an Iphone 12 Pro
2021 All rights reserved
Fotografías de @cuvi hechas con un Iphone 12 Pro. 2021 Reservado todos los derechos.
By @cuvi,
Creador de contenido desde 2016
Content creator since 2016