Feliz Semana Para Todos!
Hoy quiero hablarles sobre mi experiencia, visitando y conociendo Buenos Aires, Argentina.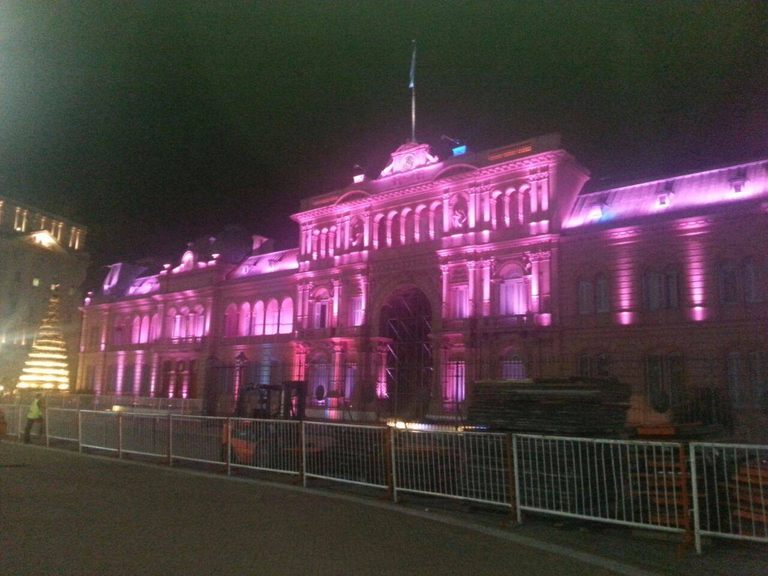 Hace unos años atrás cuando era un poco mas sencillo viajar desde nuestro país Venezuela hacia otros países, tuve la oportunidad de conocer el hermoso país que es Argentina.
Este viaje lo realice junto con unos primos que se animaron a vivir la experiencia conmigo y nos lanzamos el viaje. El vuelo salía desde Caracas, Venezuela hasta Buenos Aires, Argentina. Viajamos con la Aerolínea de conviasa. El vuelo duro 7 horas aproximadamente, era la primera vez que subía a un avión y sentía una mezcla de nervios y de emoción a la vez. Afortunadamente no hubo novedad con el vuelo, todo se dio de maravilla.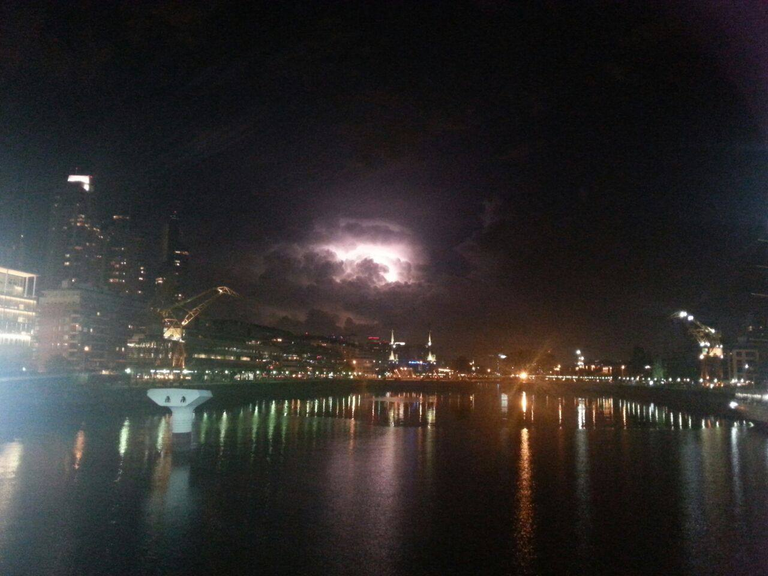 Recuerdo que llegamos a la ciudad de Buenos Aires de noche, y es un espectáculo ver la ciudad desde arriba, porque se ve todo iluminado, esa llegada fue realmente hermosa.
Al llegar tomamos un taxi y nos dirigimos a una habitación que habíamos reservado previamente. Por suerte, tenemos a algunos amigos en Argentina, que nos ayudaron con eso.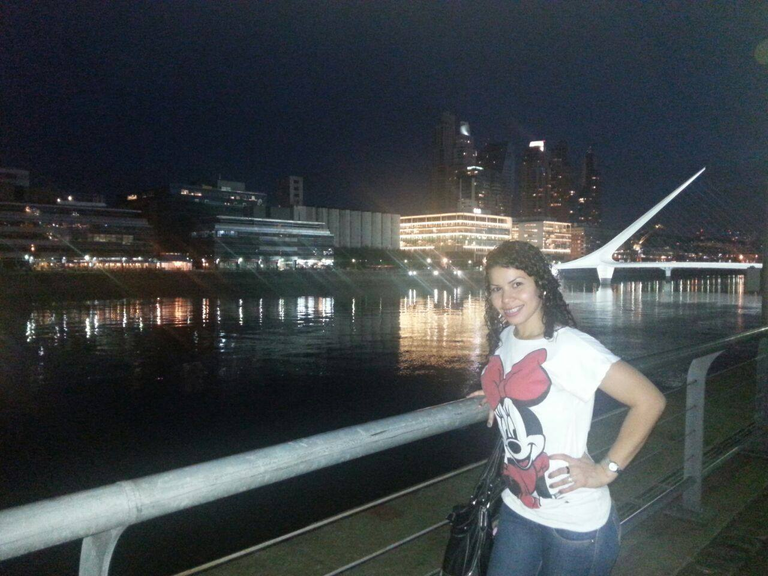 El viaje fue hacia finales del mes de Diciembre y fueron 7 días, los cuales disfrutamos al máximo.
Buenos Aires es realmente lindo, puedo decir que la ciudad no duerme, a todas horas de la noche consigues kioscos abiertos, autobuses, taxi, lo que quieras. Me gustó mucho la organización que tienen los autobuses, todos con unos números los cuales indican las zonas de movilización que tienen, con zonas especificas de parada, (cosa que en nuestro país en ese momento no sucedía, y aun en la mayoría de lugares, los autobuses se paran en cualquier esquina, excepto si tomas un directo) en cuanto a los taxi, genial, todos de color amarillo y negro con su correspondiente taxímetro, lo cual te indica automáticamente cuanto debes pagar por el traslado. En nuestro país no se usa eso.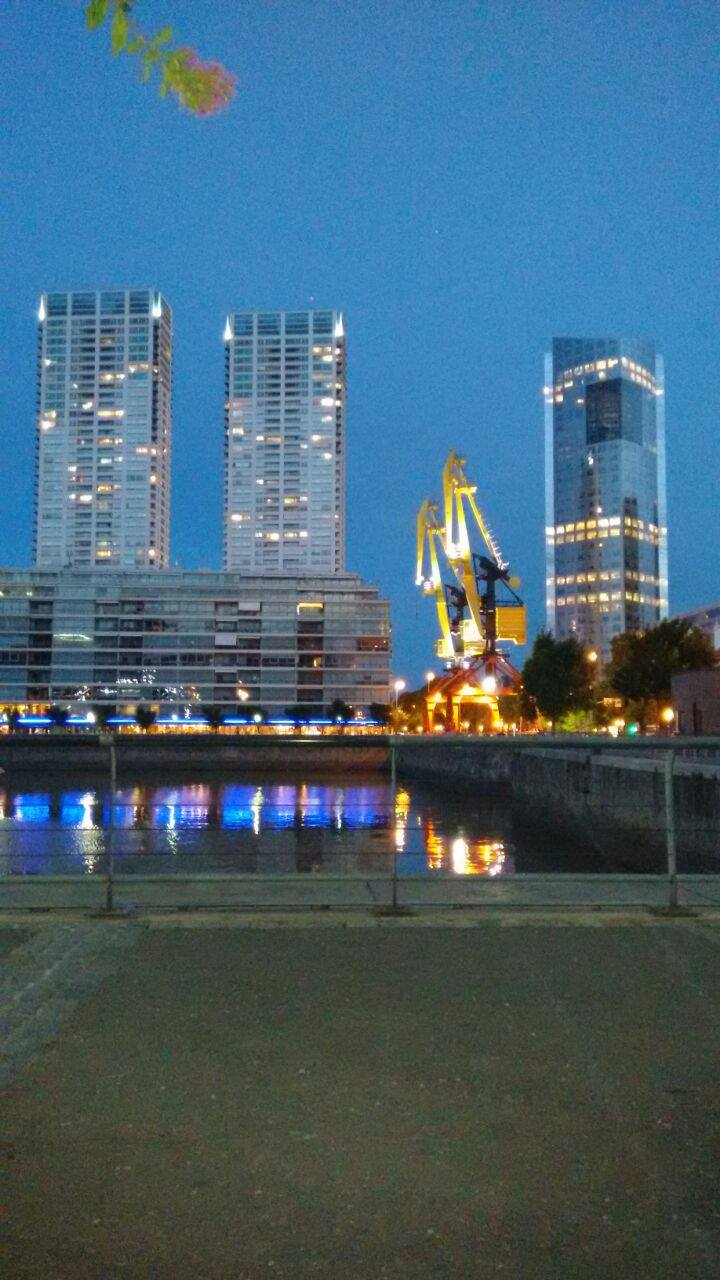 En el centro, como en una especie de boulevard se reunían personas a bailar tango, en varias ocasiones los vi. Visité el Obelisco, Puerto Madero, La Casa Rosada, Palermo, el Jardín Botánico, son tantas cosas por ver, que siento que no nos alcanzo el tiempo, pero lo aprovechamos al máximo. Creo que de este viaje no tengo muchas fotos pero si muchos recuerdos.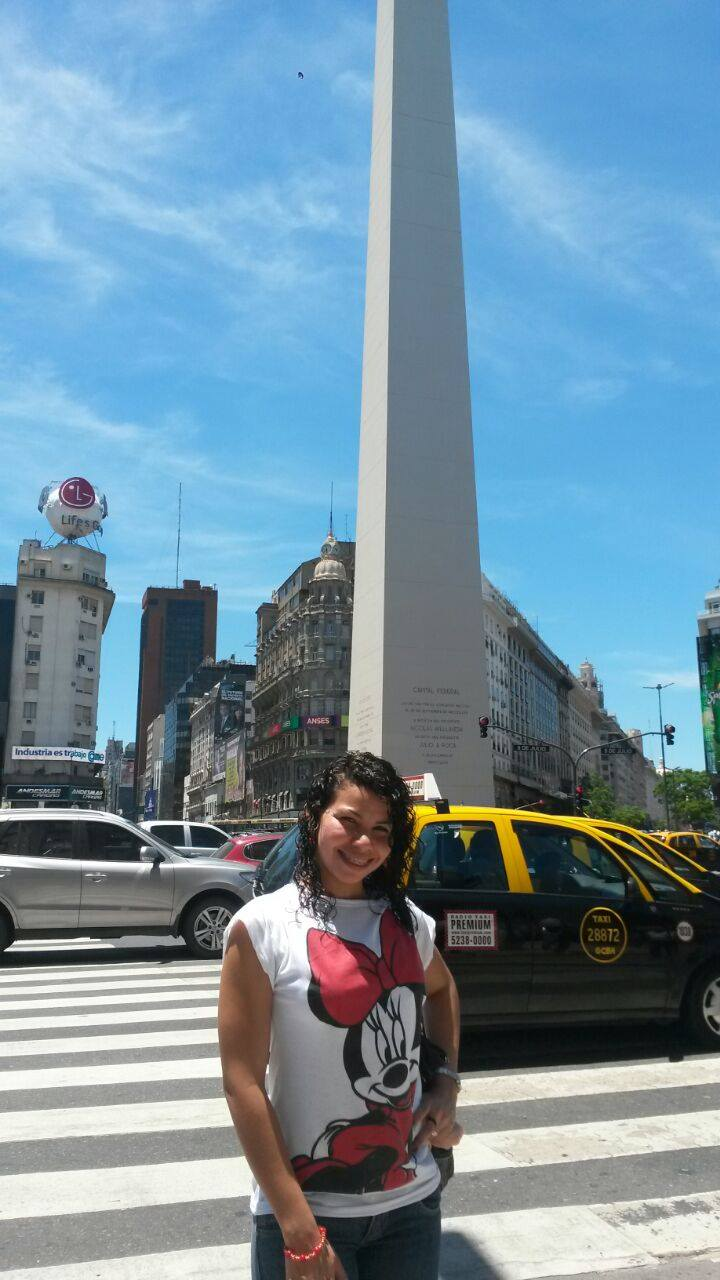 La personas argentinas que conocí allá, de verdad muy amables, muy educados, tienen un bonito acento al hablar, me agrado mucho la verdad tener la oportunidad de conocerlos y compartir con algunos de ellos, sí, de casualidad me lee algún Argentino, mis saludos y mis respetos.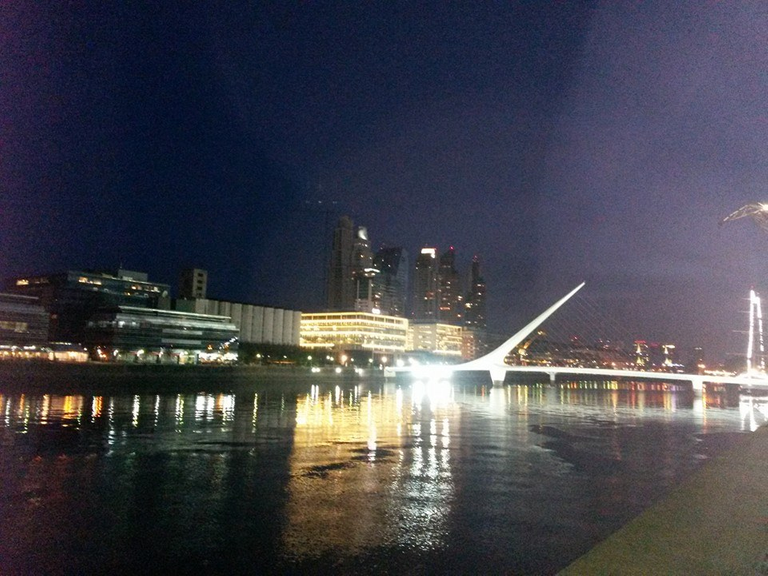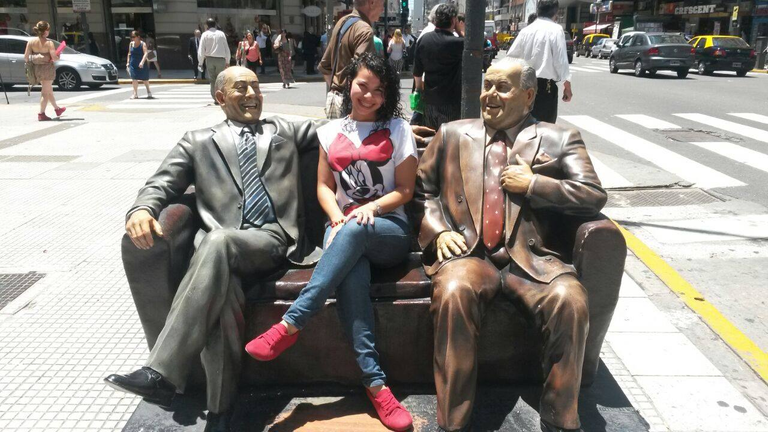 Viajar, siempre te deja vivencias, experiencias y recuerdos, es bueno conocer y experimentar lugares nuevos, fue muy grato para mi haber conocido la ciudad de Buenos Aires y agradezco a todas las personas que hicieron posible este viaje.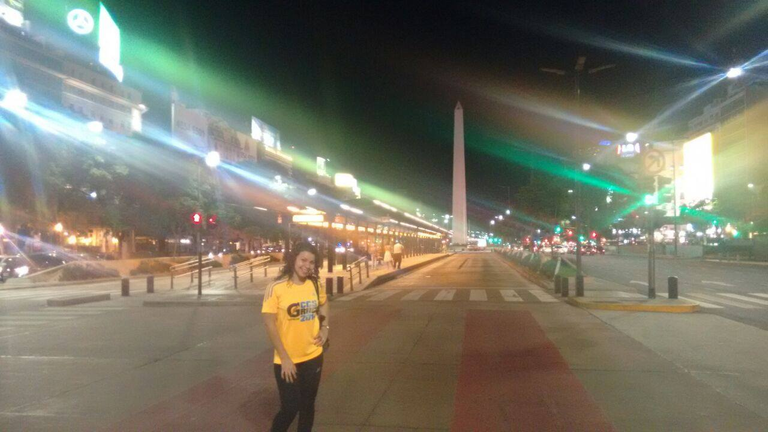 Gracias a todos por leerme, si tienen sugerencias para mi siempre serán bien recibidas y mi mensaje para todos: intenten cada día ser su mejor versión, recuerden que todo lo que damos bueno o malo regresa a nosotros en mayor proporción. Un abrazo!
Todas las fotos aquí reflejadas son de mi propiedad, tomadas con mi teléfono Samsung J6+
---
Happy week to all of you!
Today I want to tell you about my experience visiting and getting to know Buenos Aires, Argentina.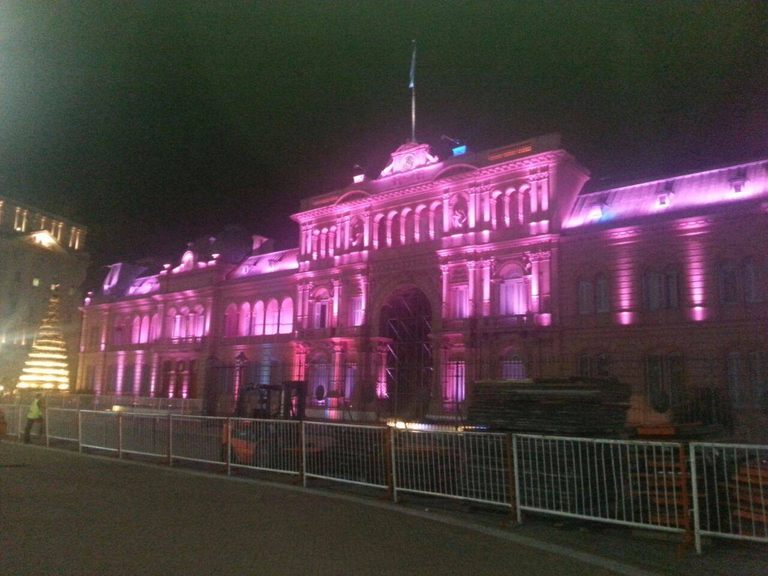 A few years ago when it was a little easier to travel from our country Venezuela to other countries, I had the opportunity to visit the beautiful country that is Argentina.
I made this trip together with some cousins who dared to live the experience with me and we took the trip. The flight left from Caracas, Venezuela to Buenos Aires, Argentina. We traveled with Conviasa Airlines. The flight lasted about 7 hours, it was the first time I boarded a plane and I felt a mixture of nerves and excitement at the same time. Fortunately, there were no problems with the flight, everything went smoothly.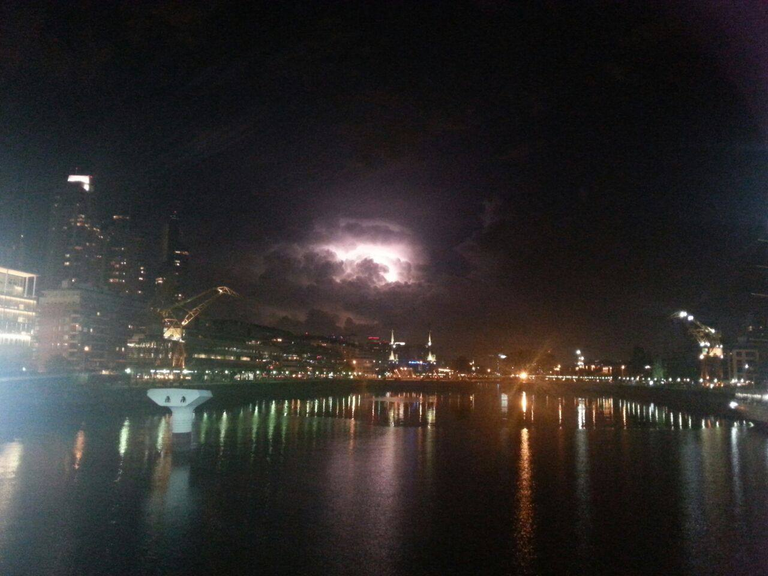 I remember that we arrived in the city of Buenos Aires at night, and it is a spectacle to see the city from above because everything is illuminated, that arrival was really beautiful.
Upon arrival, we took a cab and went to a room that we had previously booked. Luckily, we have some friends in Argentina, who helped us with that.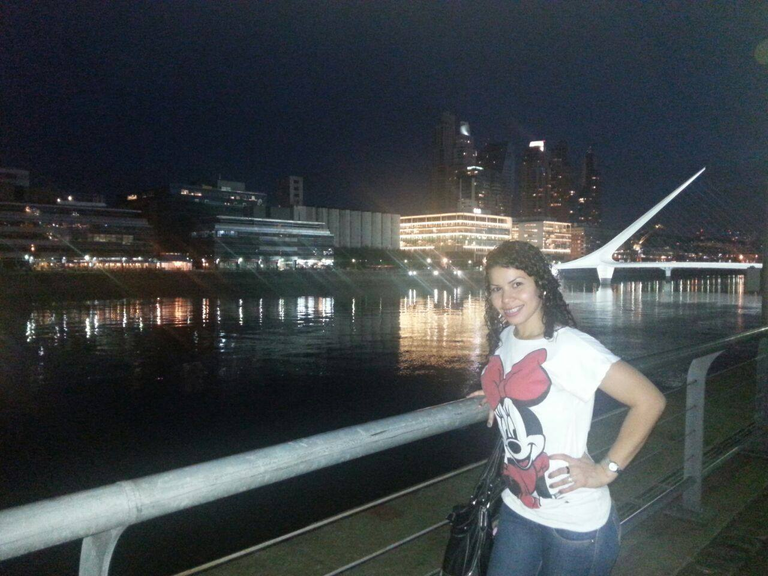 The trip was towards the end of December and it was 7 days, which we enjoyed to the fullest.
Buenos Aires is nice, I can say that the city does not sleep, at all hours of the night you get open kiosks, buses, cabs, whatever you want. I liked the organization of the buses, all with numbers which indicate the areas of mobilization they have, with specific areas of stop, (which in our country at that time did not happen, and even in most places, the buses stop at any corner, except if you take a direct) as for the cab, great, all yellow and black with their corresponding taximeter, which automatically tells you how much you should pay for the transfer. In our country, they don't use that.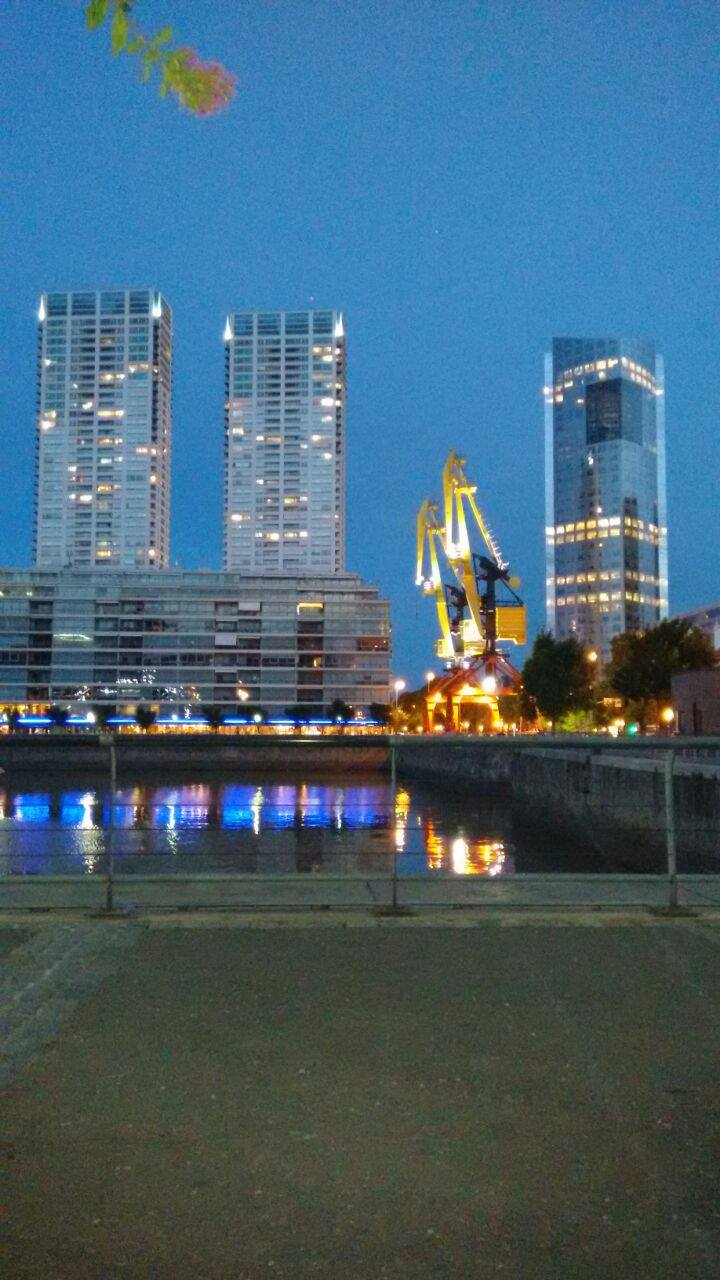 In the center, as in a kind of boulevard, people gathered to dance the tango, I saw them on several occasions. I visited the Obelisk, Puerto Madero, La Casa Rosada, Palermo, the Botanical Garden, there are so many things to see, that I feel that we did not have enough time, but we made the most of it. I don't have many pictures of this trip, but I have many memories.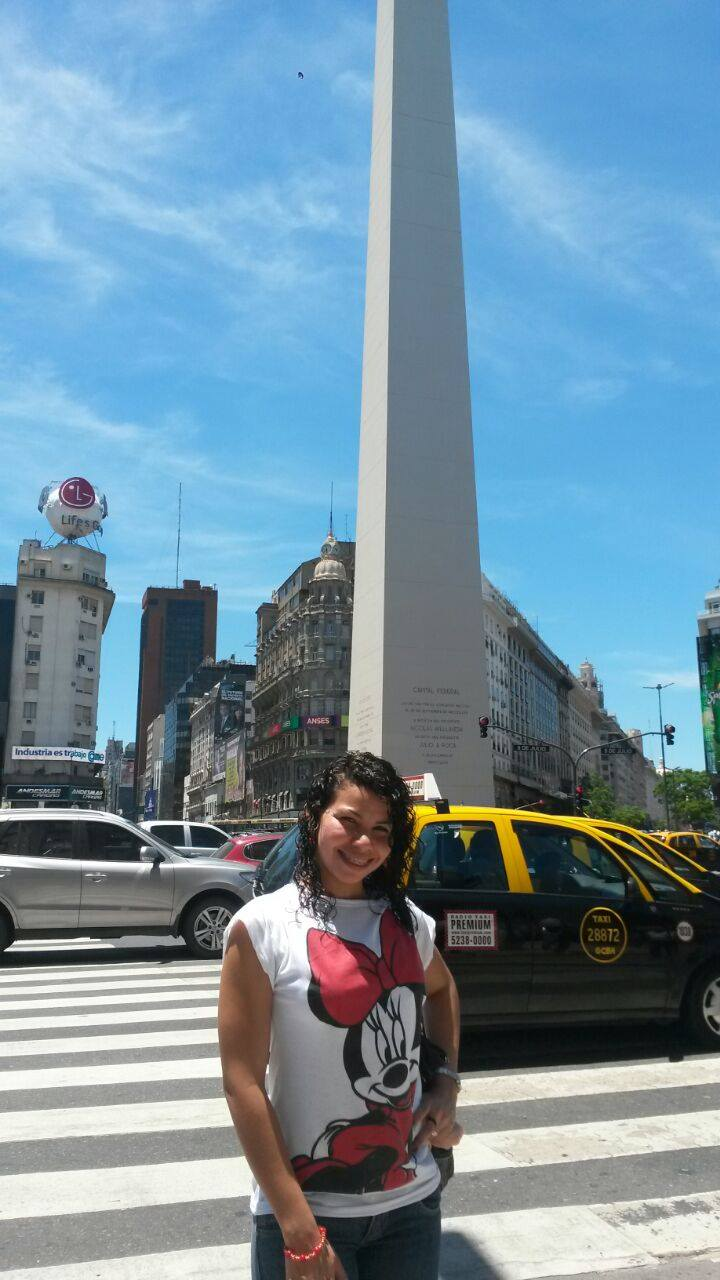 The Argentinian people I met there, really very kind, very polite, they have a nice accent when speaking, I was very pleased to have the opportunity to meet them and share with some of them, yes, by chance an Argentinian reads me, my greetings and my respects.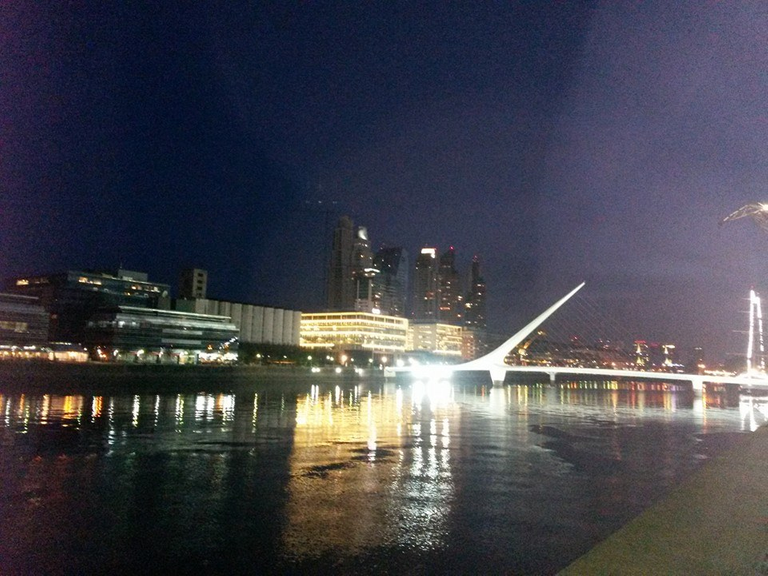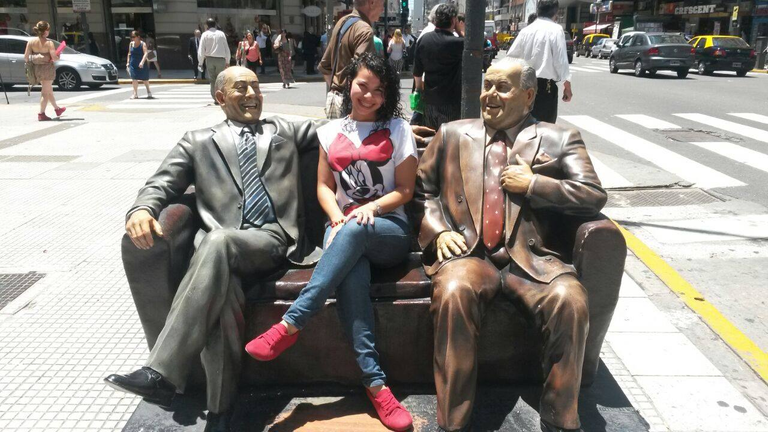 Traveling, always leaves you experiences and memories, it is good to know and experience new places, it was very nice for me to have known the city of Buenos Aires and I thank all the people who made this trip possible.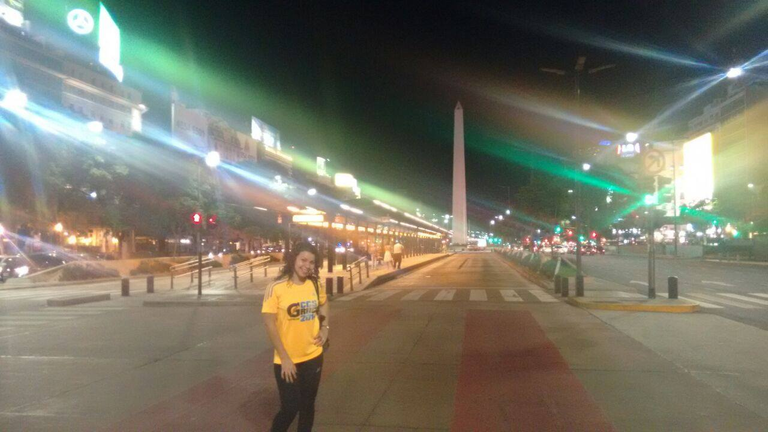 Thank you all for reading me, if you have suggestions for me they will always be welcome and my message to everyone: try every day to be your best version, remember that everything we give good or bad comes back to us in greater proportion. A hug!
All photos reflected here are my property, taken with my Samsung J6+ phone.