Muy buenas, mis amigas y amigos de Hive. Preparé para este post un poema en forma de Soneto donde su estructura es de dos cuartetos endecasílabos y dos tercetos endecasílabos, sumando 14 versos. Para esta oportunidad la tradición de los Sones de Negros o Tamunangue es la seleccionada para destacar su riqueza danzaria, musical y los instrumentos musicales que acompañan a fiesta.
Por razones obvias a la estructura gramatical del soneto, no le hago su traducción.
Good morning, my friends from Hive. I prepared for this post a poem in the form of a Sonnet where its structure is of two hendecasyllable quartets and two hendecasyllable triplets, totaling 14 verses. For this opportunity, the tradition of the Sones de Negros or Tamunangue is the one selected to highlight its dance, musical richness and the musical instruments that accompany the party.
For obvious reasons to the grammatical structure of the sonnet, I do not make its translation.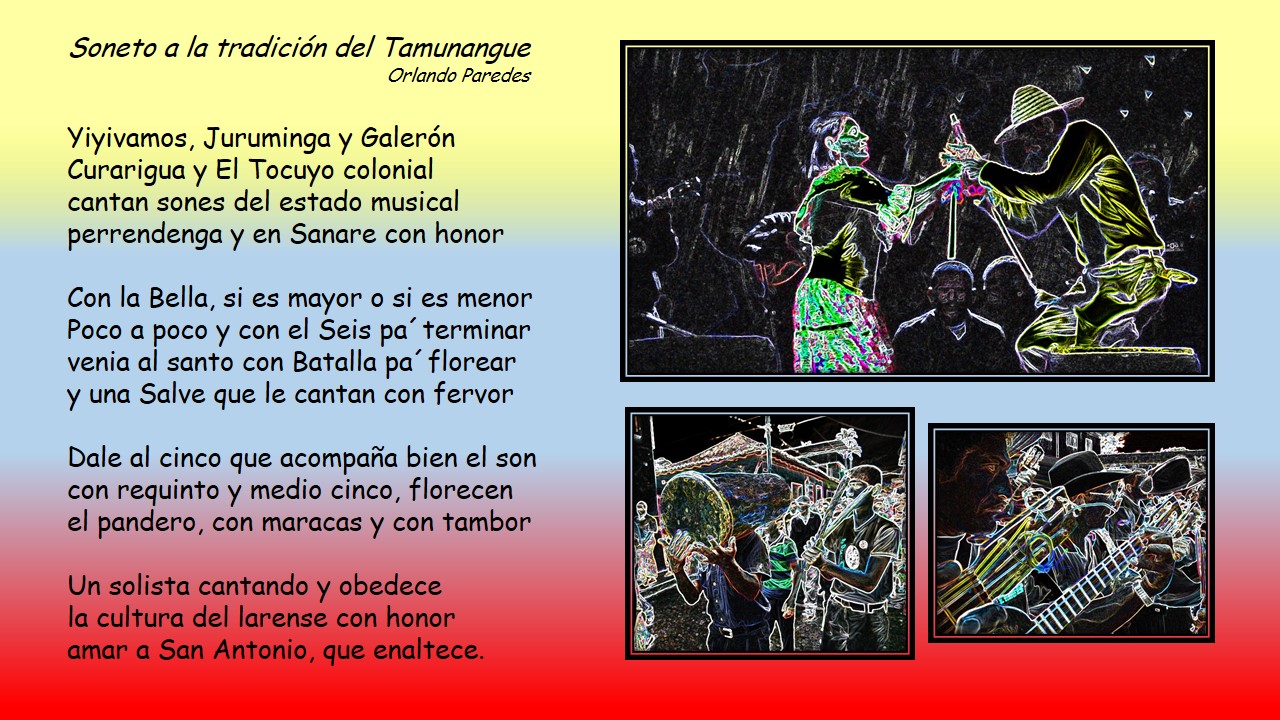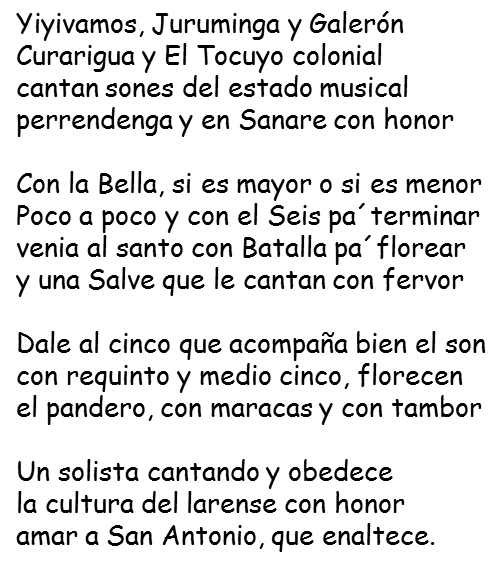 I invite you to visit my networks:
Les invito para visiten mis redes: