Od jakiegoś czasu w @krolestwo obowiązuje POI, czyli Proof of Instalation. Kto założy sobie konto Hive i zainstaluje aplikację Hive Keychain, ten otrzyma 10 RCRT na start. Dlaczego akurat @keychain? Odpowiedź jest prosta: to jedyna aplikacja mobilna, która bez większych problemów obsługuje tokeny Hive-Engine, czyli również rycary transferowe.
Hive Keychain oprócz funkcji WALLET ma również przeglądarkę (BROWSER). Można w niej przeglądać różne hive'owe apki/strony. Duża ich część jest podana jak na tacy. Wystarczy kliknąć. Problem w tym, że jest tam PeakD, z którego na komórce korzysta się koszmarnie, Hive.blog, do którego nie mogę się zalogować za pomocą HK i jakieś inne niszowe projekty a nie ma najlepszej mobilnej apki czyli... @ecency.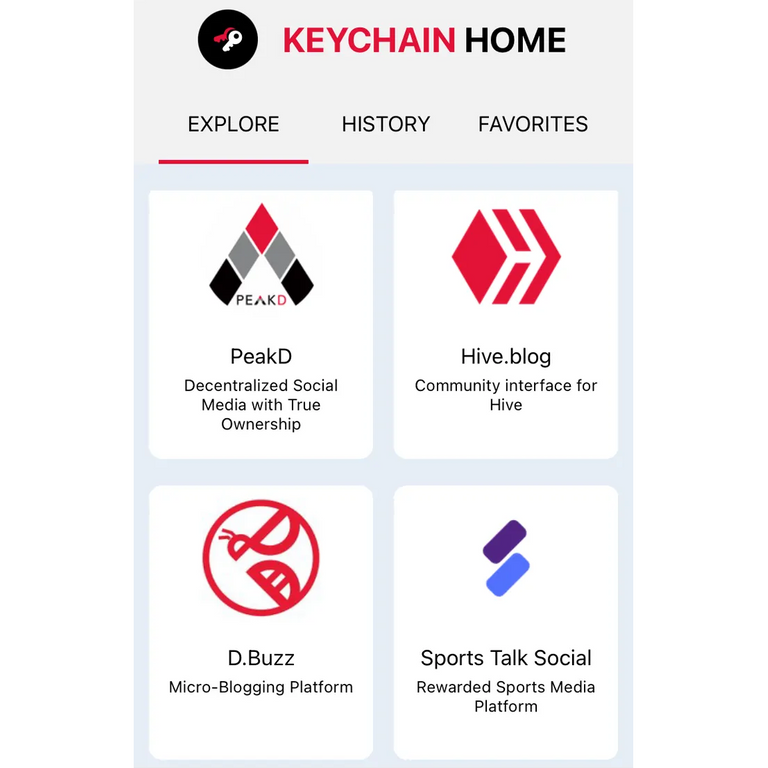 Cóż, gdyby mobilna apka @ecency obsługiwała tokeny H-E, to pewno polecałbym ją zamiast Keychaina. Niestety nikt tam tego nie ogarnął i o ile na komputerze mogę transferować RCRT, o tyle na smartfonie jest to wciąż niemożliwe. Pozostaje więc HK.
Ale chwileczkę (jak mawiał Profesor z Wielkiej Gry)! Przecież na Keychainie jest BROWSER, można wpisać adres i korzystać z Ecency, do którego zalogujemy się za pomocą zapisanych w aplikacji haseł. Zgadza się! Dlatego od teraz wszystkim będę proponował takie właśnie rozwiązanie. Nagrałem też okolicznościowy tutorial.
PS. Oczywiście można też zainstalować sobie osobną apkę Ecency. Jest jeszcze lepsza niż wersja browserowa. Do przeglądania Hive na komórce korzystam tylko z niej.