W ostatnim czasie miałam ogromną ochotę na zjedzenie babki piaskowej, odkryłam jednak, że w moim domu nie ma miksera. Stawiam dopiero pierwsze kroki w sztuce domowych wypieków, dlatego właśnie teraz uznałam brak miksera za przeszkodę.
Nie zwlekając zbyt długo mikser został zamówiony i dotarł do mnie wczoraj. Postanowiłam natychmiast go przetestować i podjęłam się próby upieczenia pierwszej babki piaskowej w moim życiu. Z jakim rezultatem? Opowiem o tym w dzisiejszym poście.
I've been craving to make a pound cake lately, but I discovered that my house doesn't have a mixer. I am just taking my first steps in the art of home baking, so right now I considered the lack of a mixer to be a hindrance.

Not waiting too long, the mixer was ordered and arrived yesterday. I decided to test it immediately and made an attempt to bake my first pound cake in my life. With what results? I will tell you about it in today's post.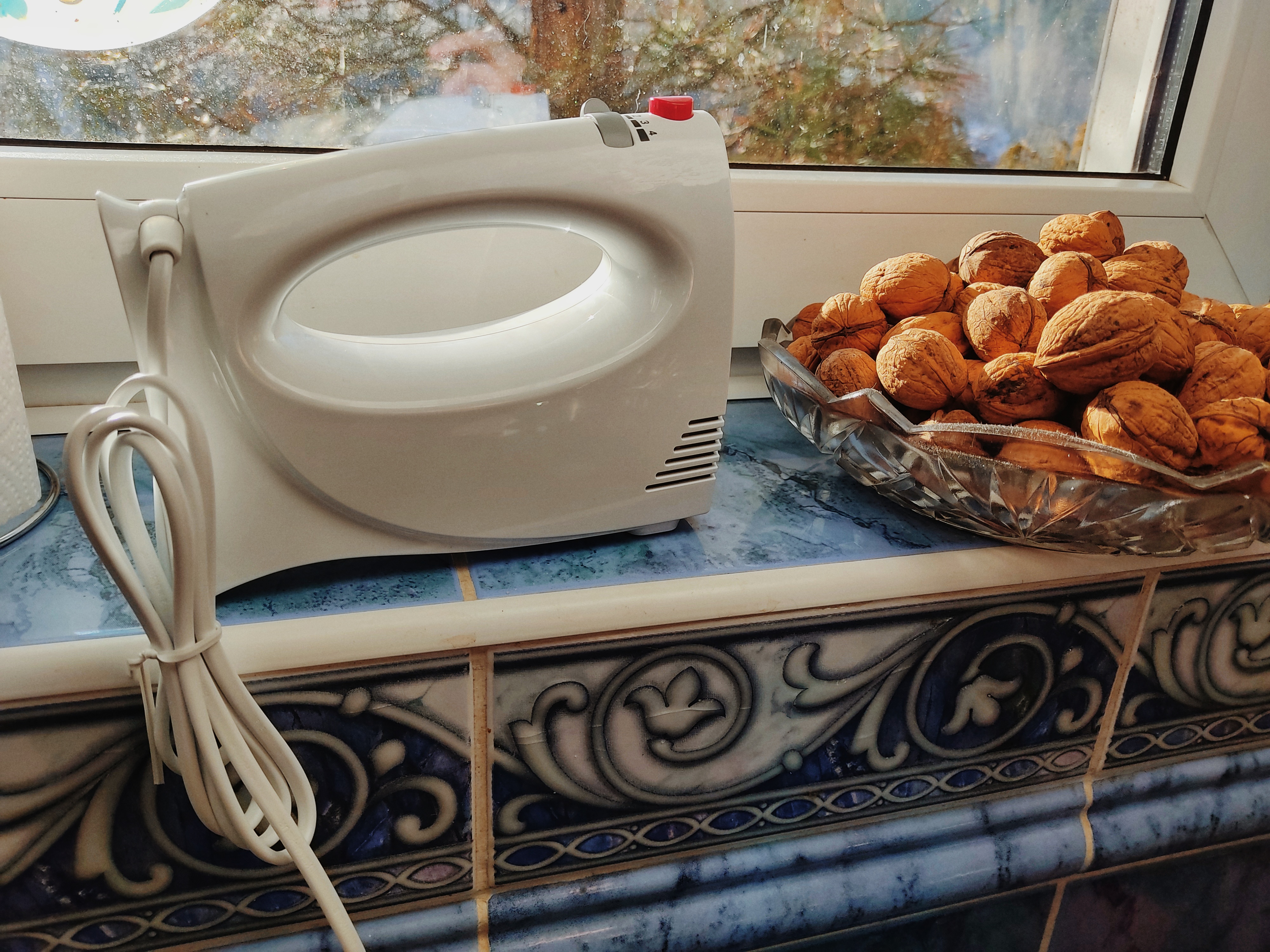 Do przygotowania potrzebne są:
4 jajka
1 szklanka mąki pszennej
1 szklanka mąki ziemniaczanej
3/4 szklanki cukru
2 łyżeczki proszku do pieczenia
kostka masła
To prepare you will need:

4 eggs
1 cup of all purpose wheat flour
1 glass of potato starch
3/4 cup of sugar
2 teaspoons of baking powder
stick of butter
Sposób przyrządzania:
1. Przygotowuję formę z kominem dla babek – smaruję masłem i posypuję bułką tartą
Method of preparation:

I prepare a mold for muffins - I grease with butter and sprinkle with bread crumbs.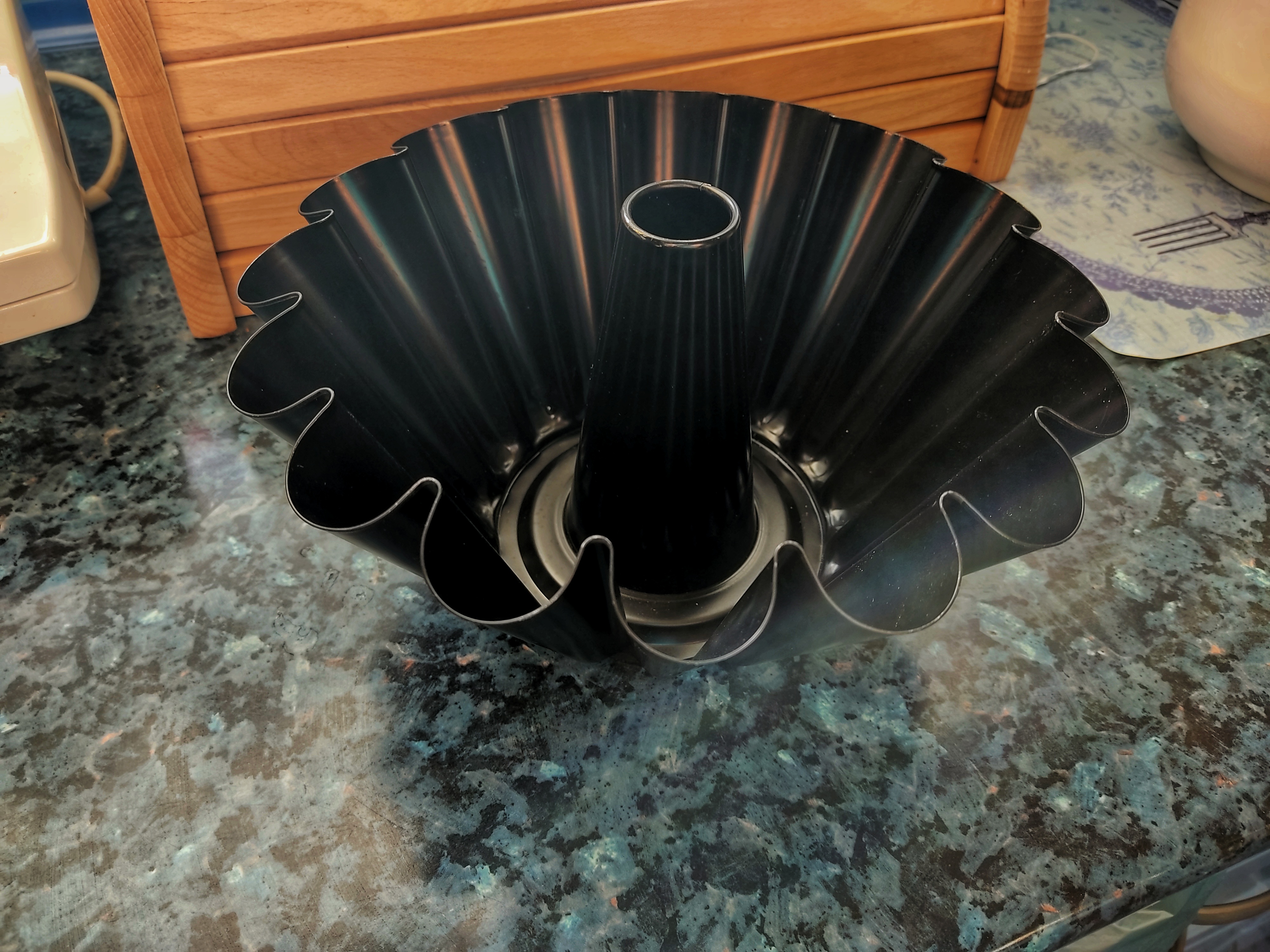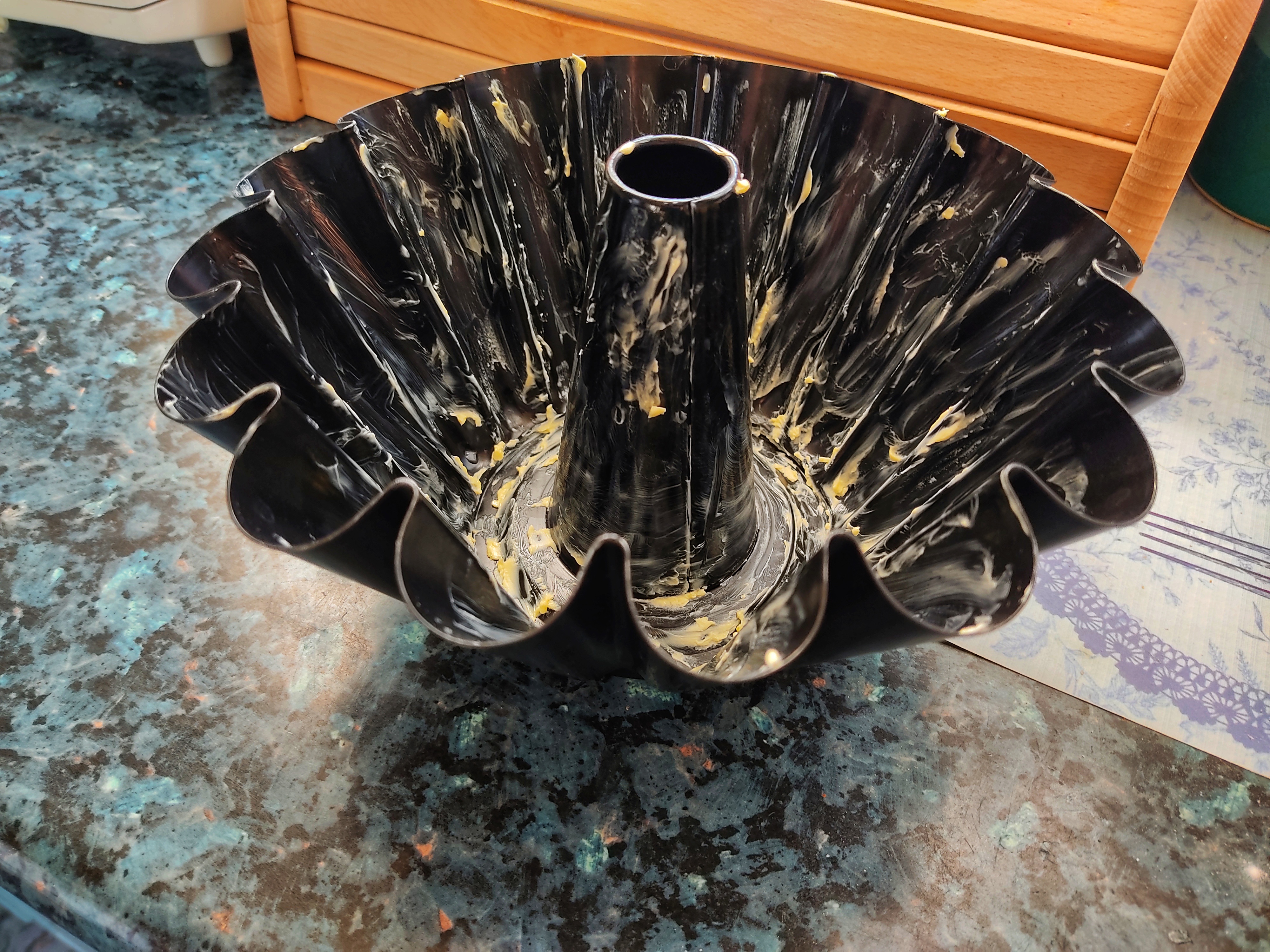 2. Rozpuszczam kostkę masła
I'm melting a stick of butter.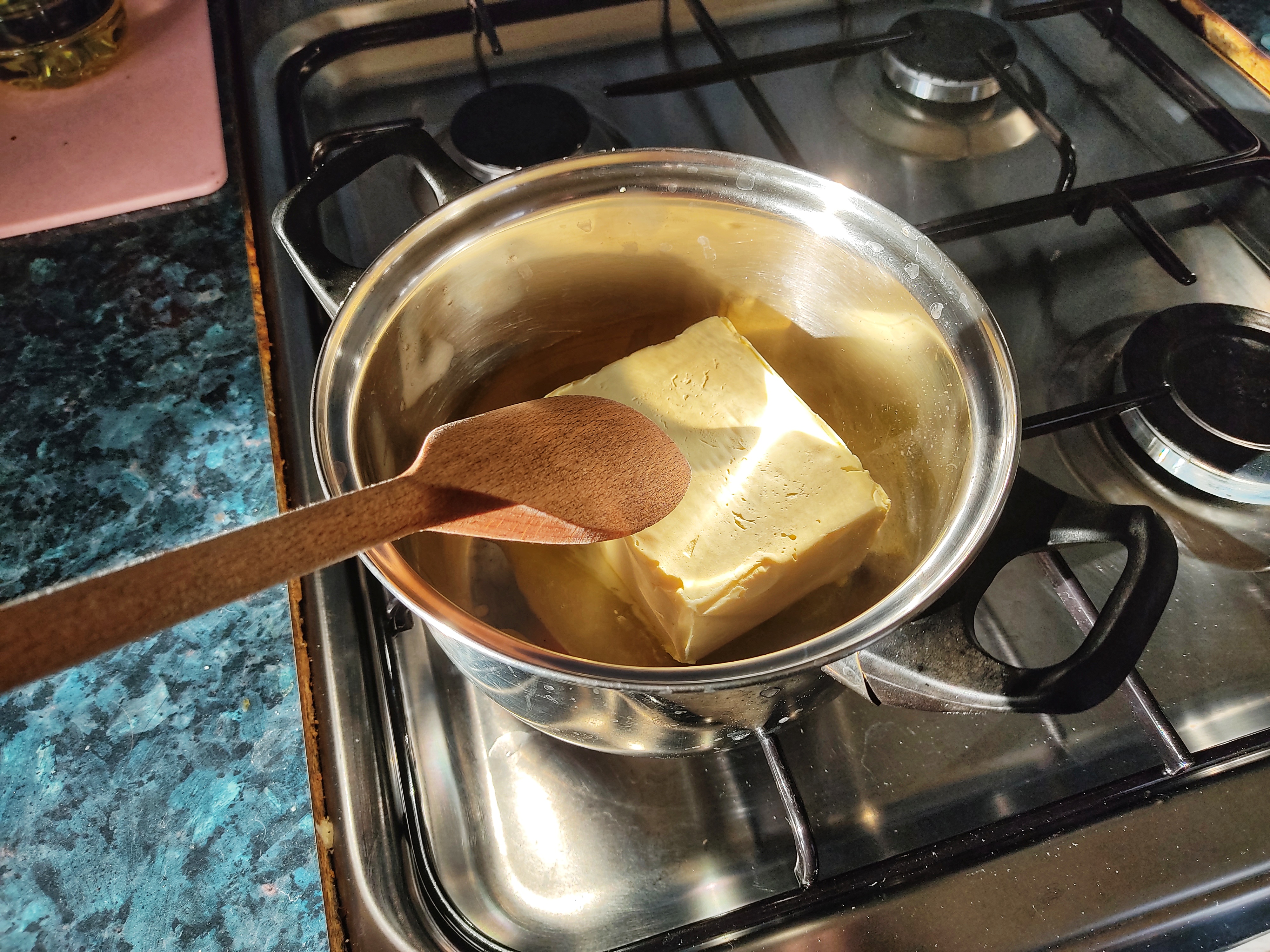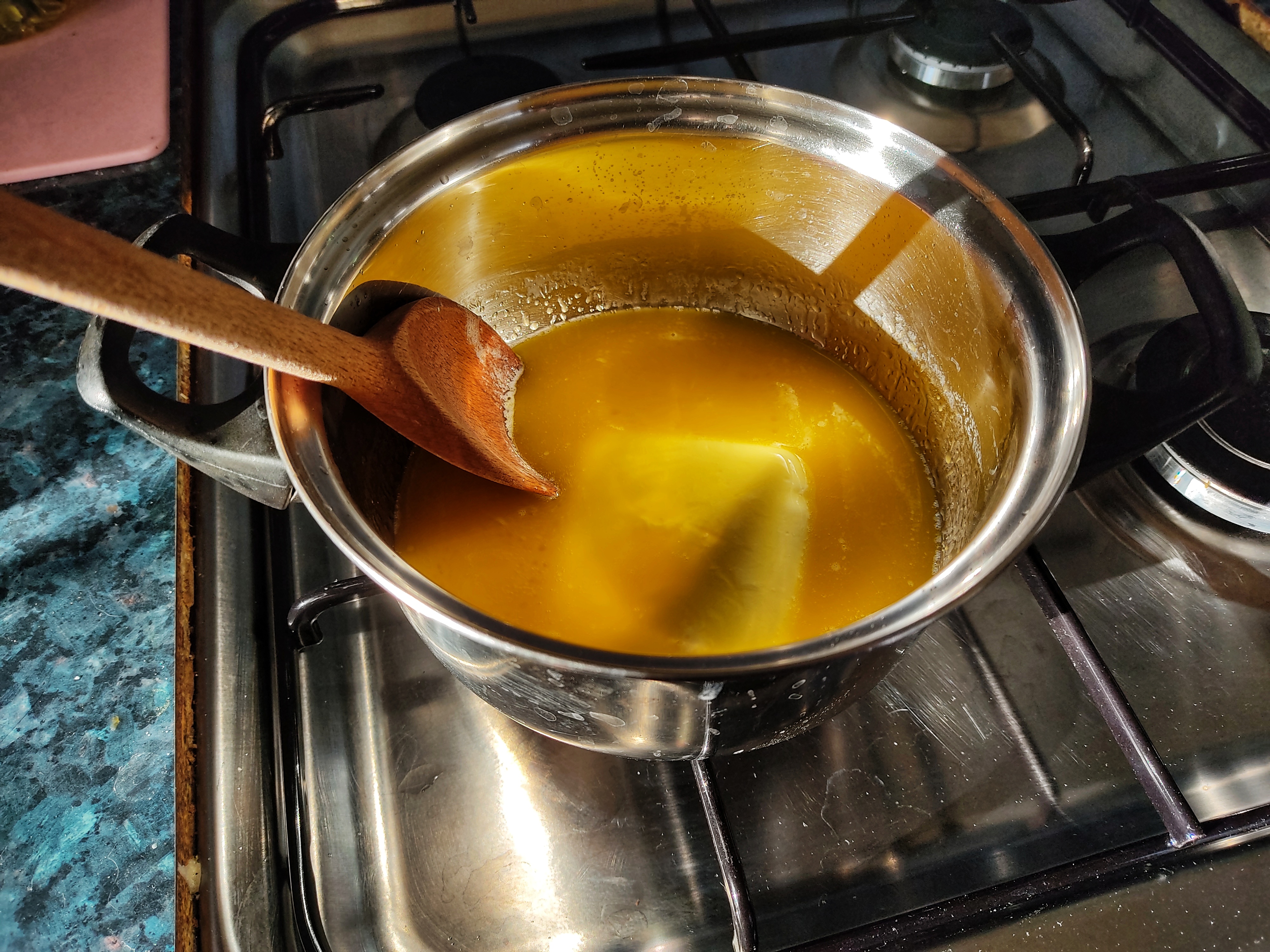 3. Przygotowuję suche składniki: szklankę mąki pszennej i szklankę mąki ziemniaczanej z dwoma łyżeczkami proszku do pieczenia
I prepare the dry ingredients: a cup of wheat flour and a cup of potato starch with two teaspoons of baking powder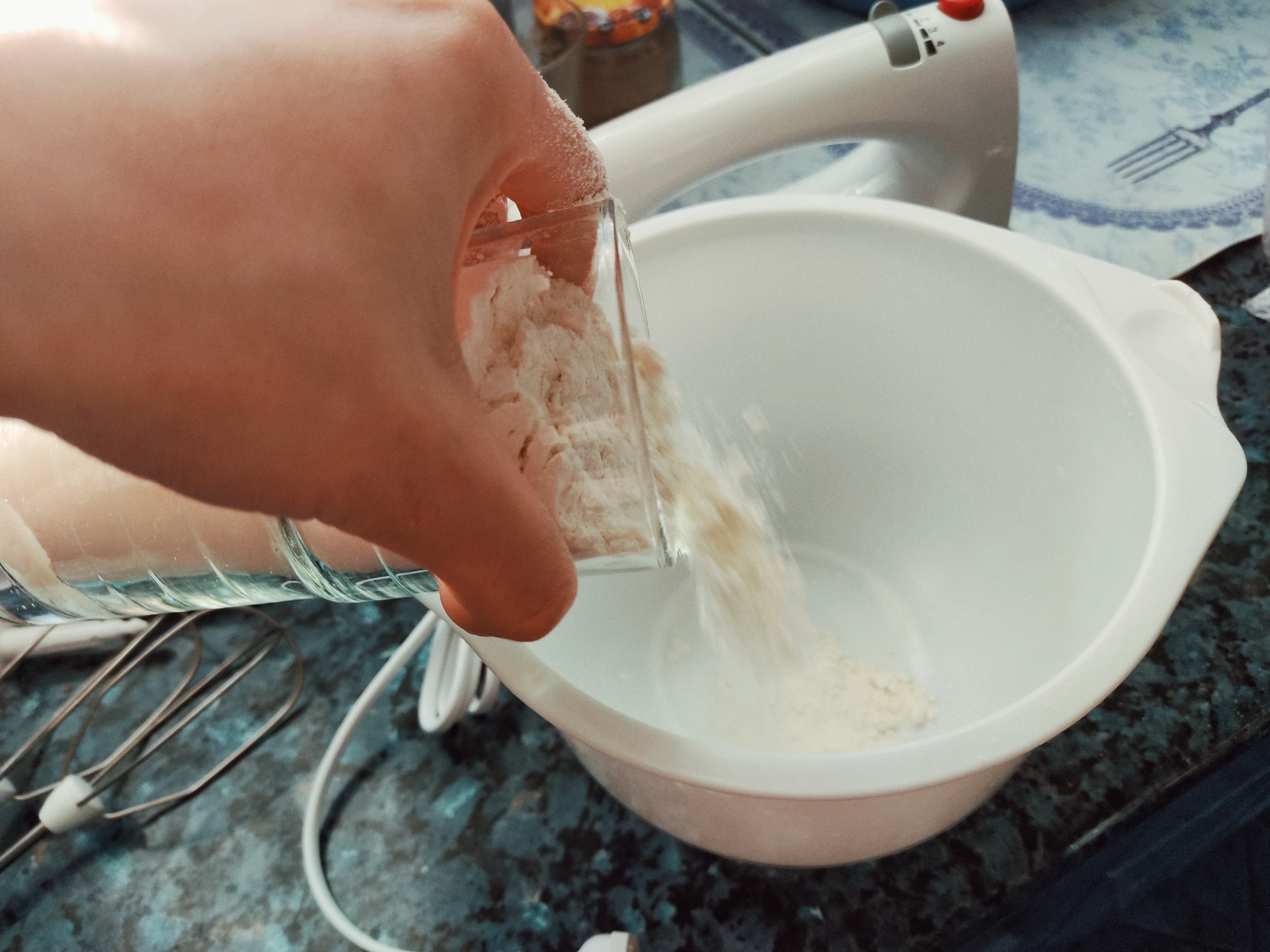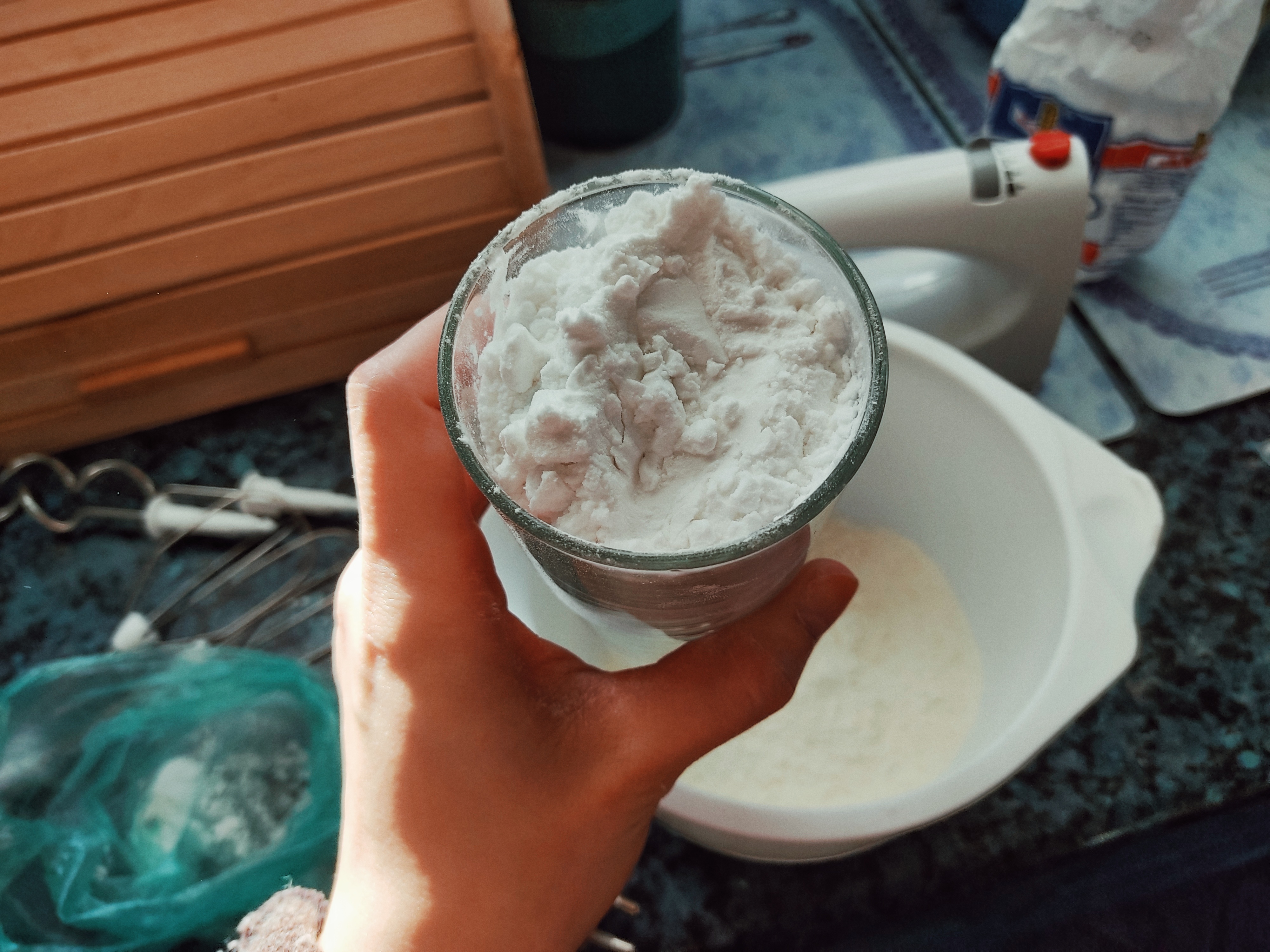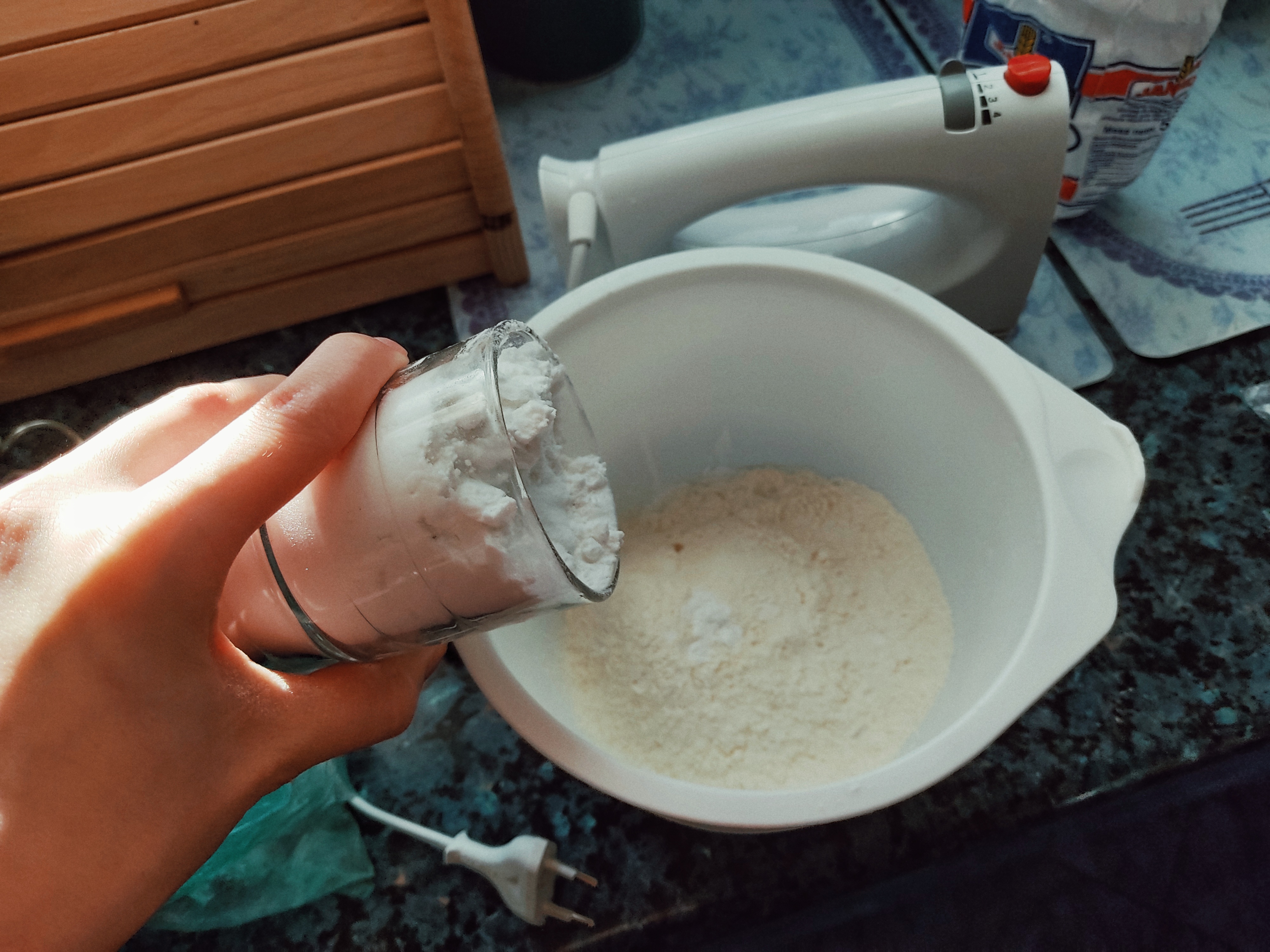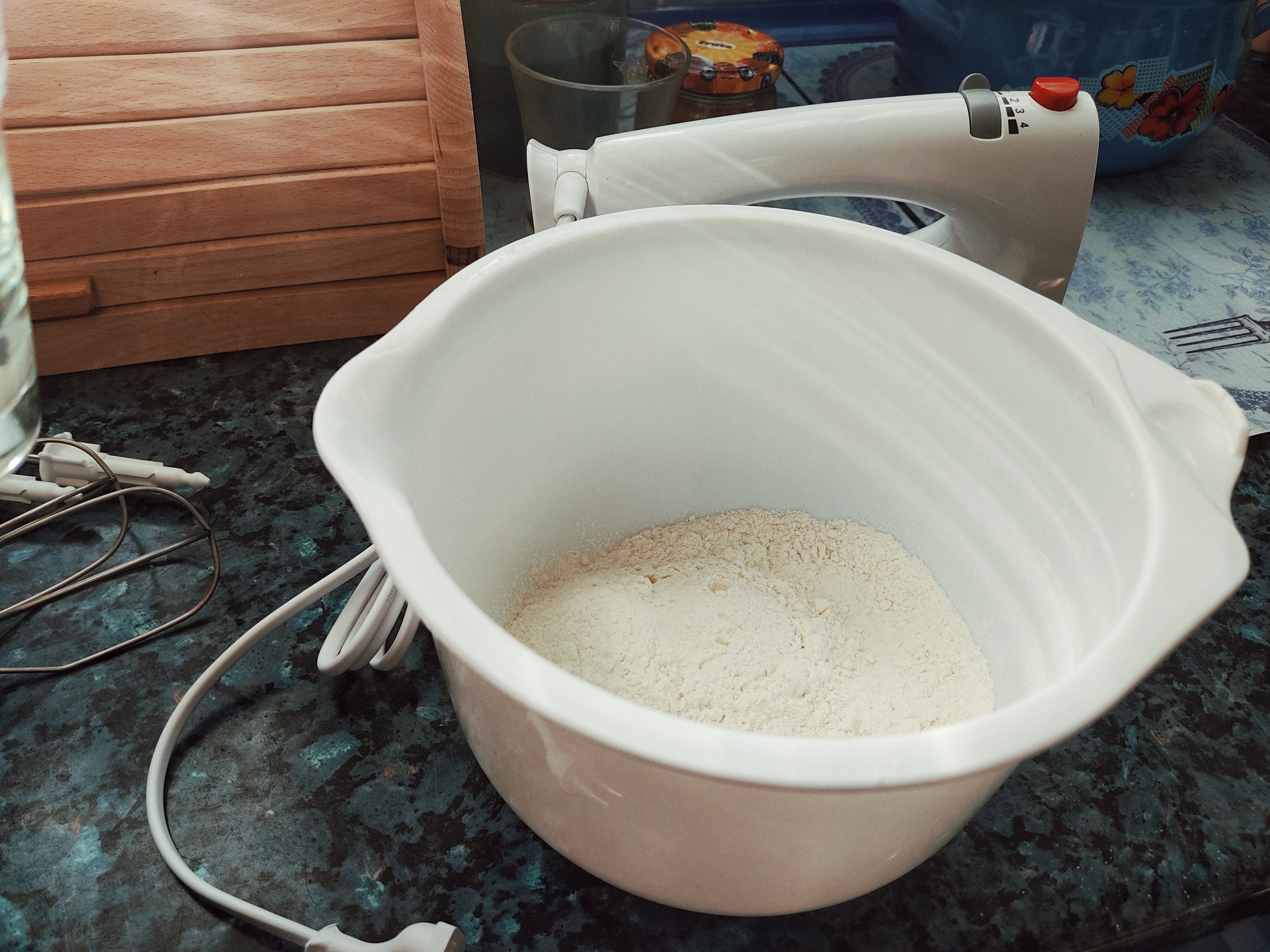 4. Ucieram jajka z cukrem do białości
I whisk the eggs with the sugar until the mixture turns white.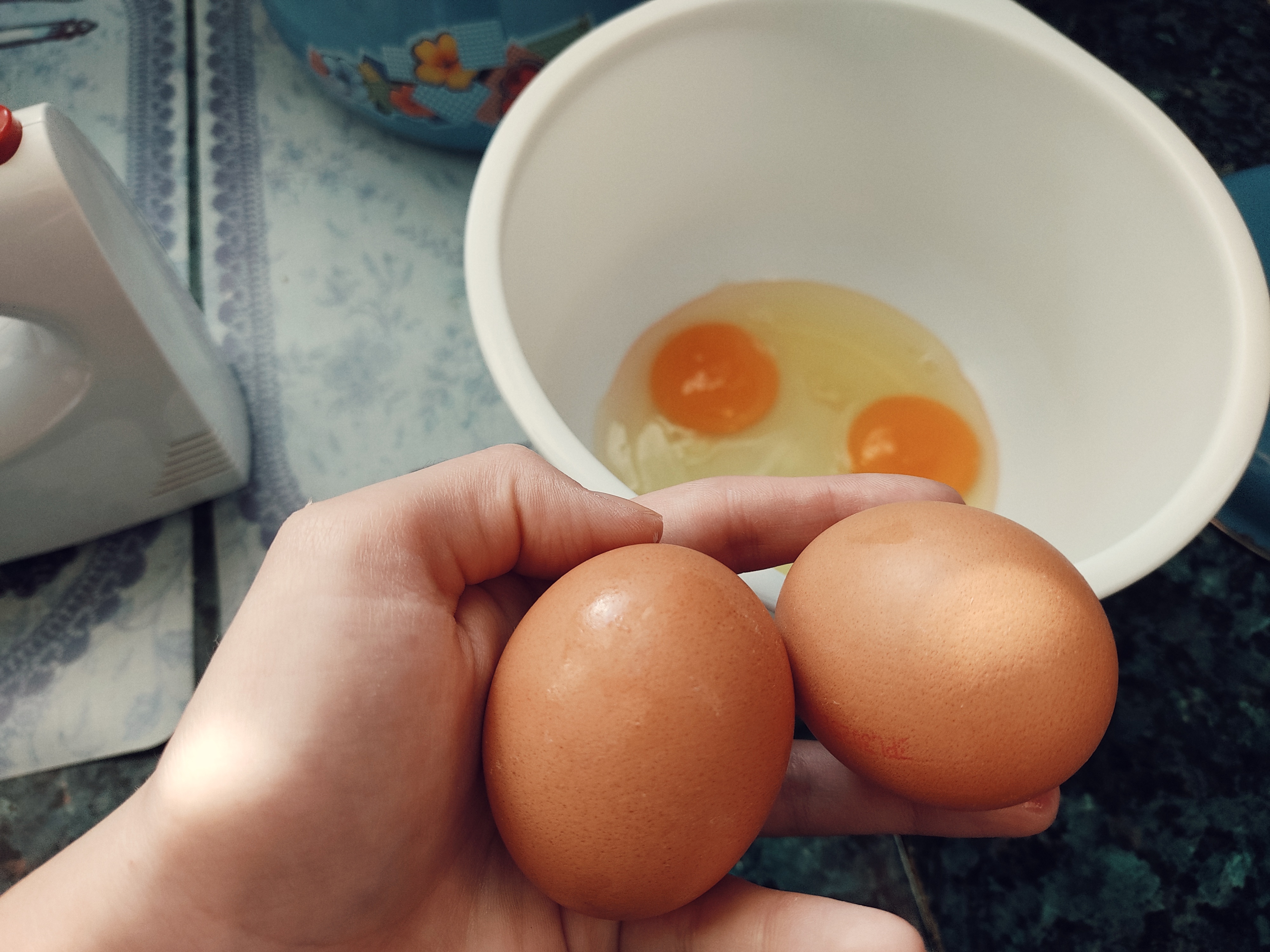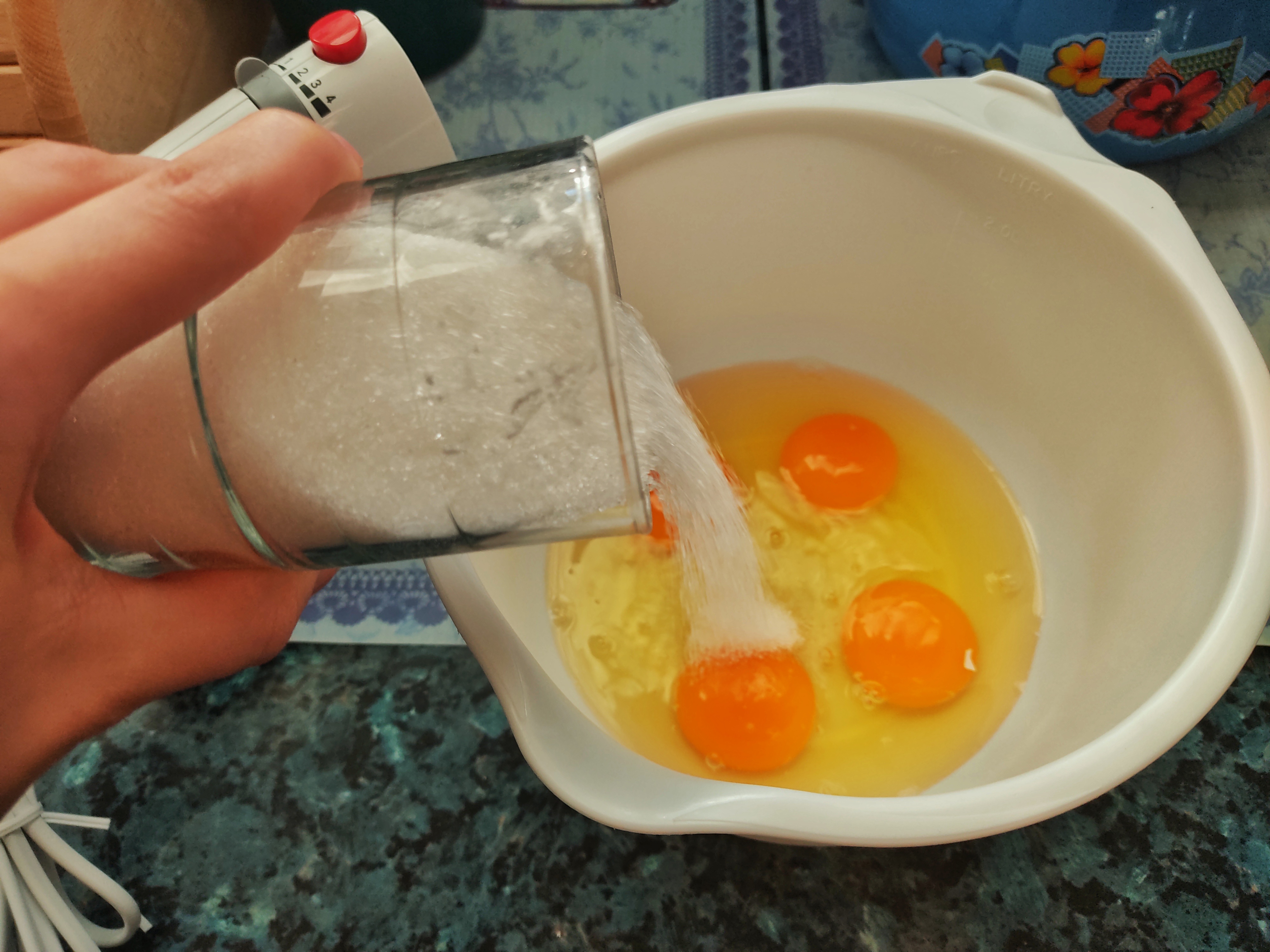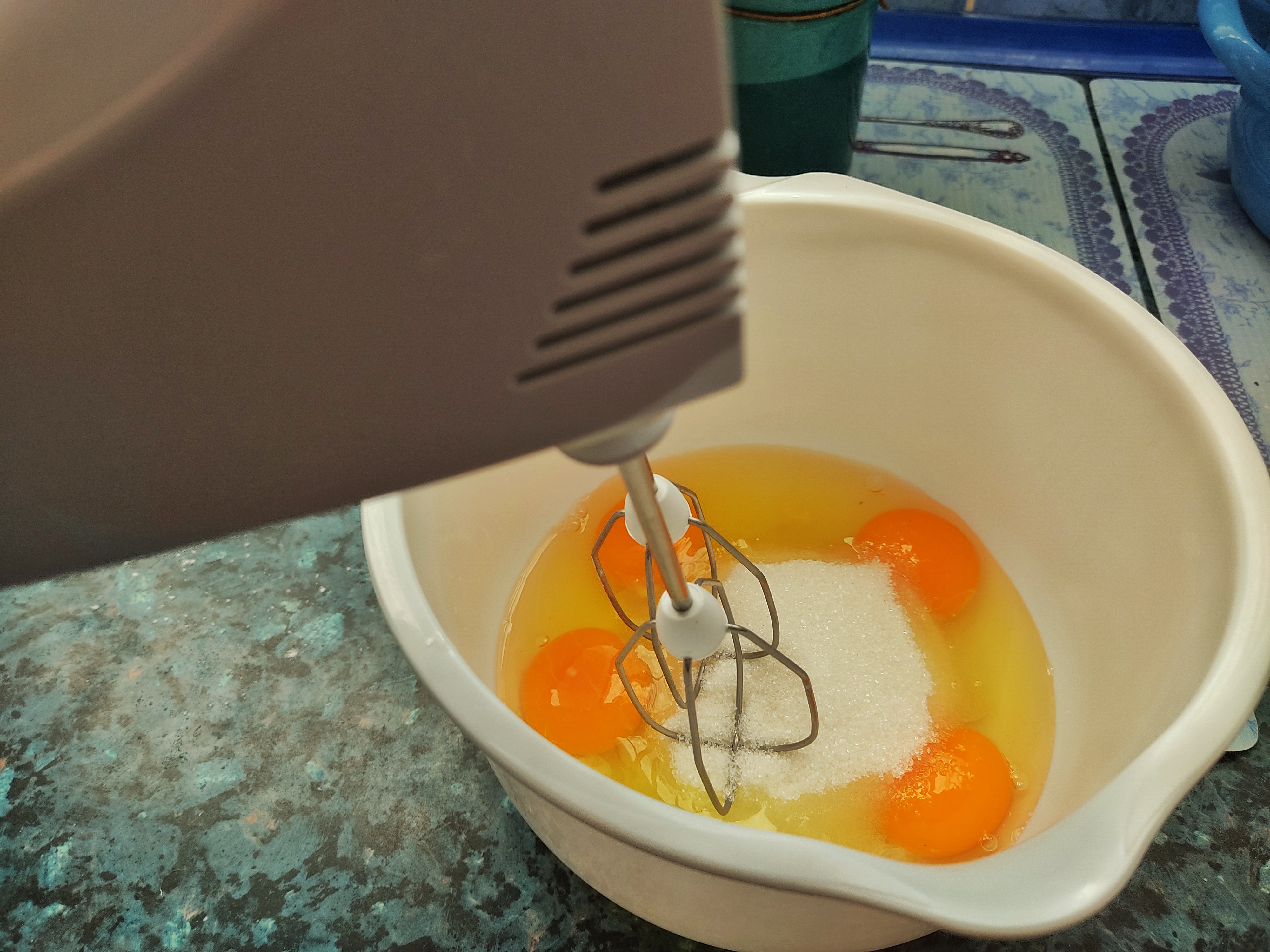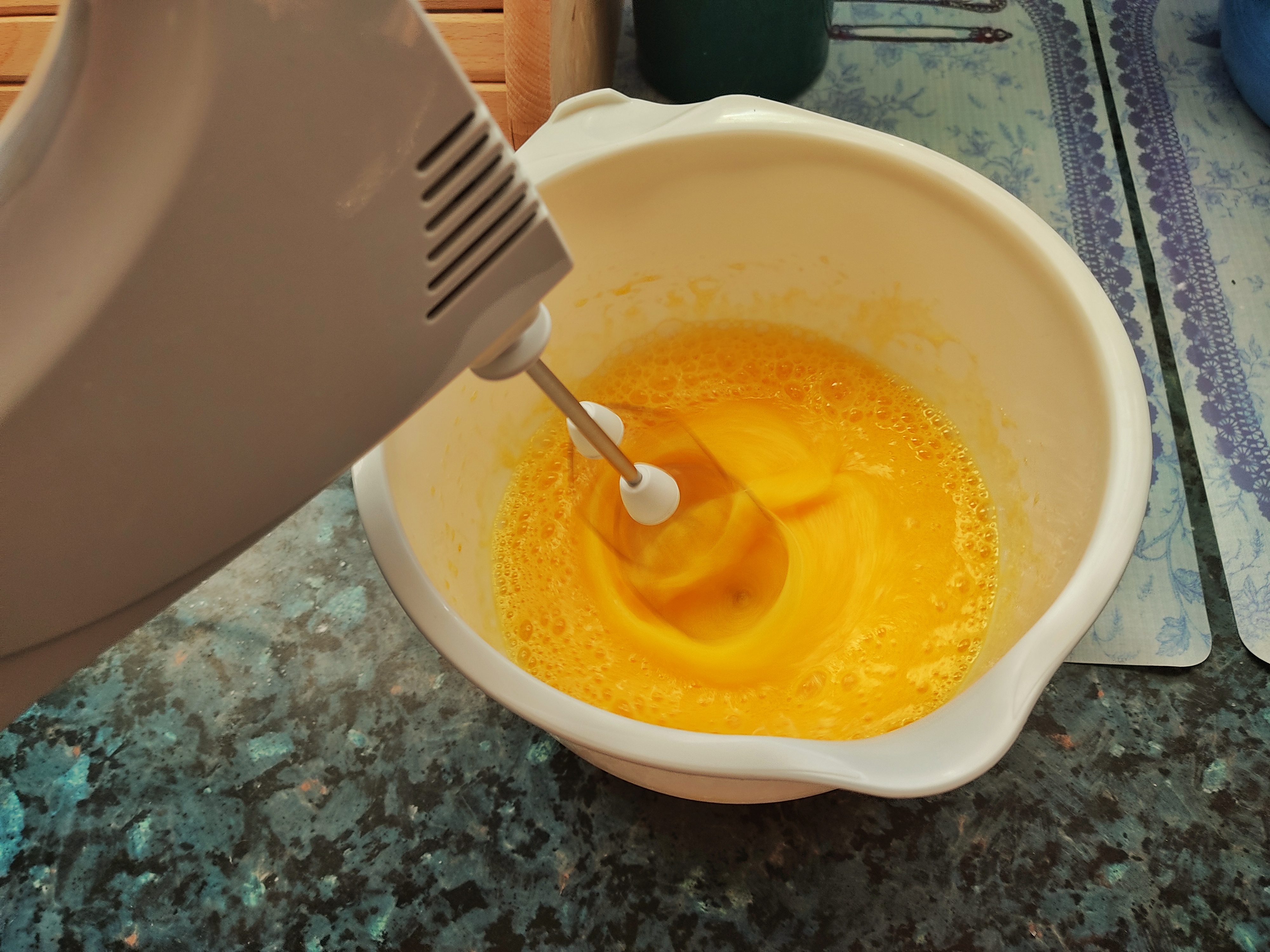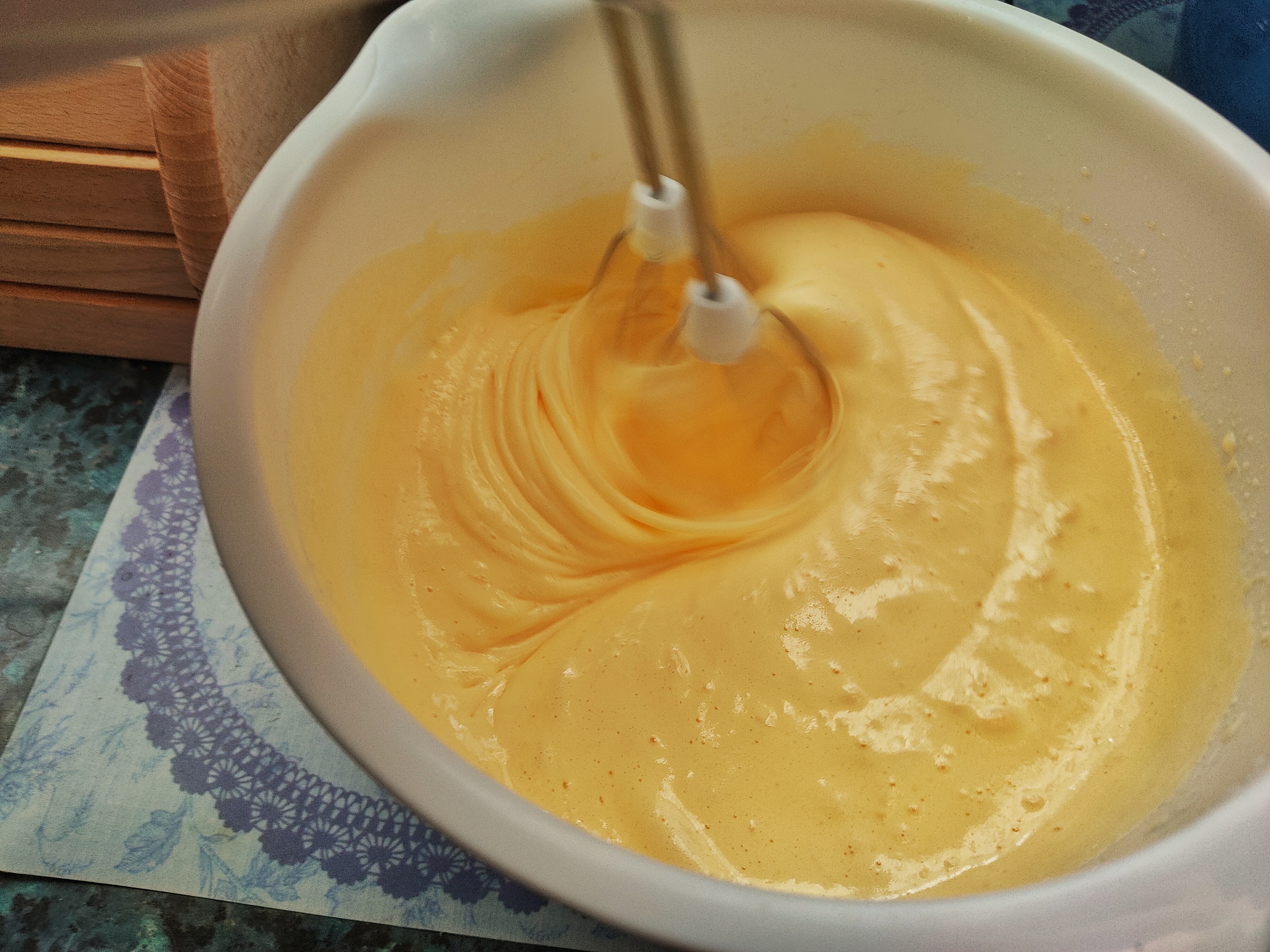 5. Stopniowo dodaję do jajka przygotowane wcześniej obie mąki z proszkiem do pieczenia
I gradually add the flour and the starch with baking powder mixture into the egg.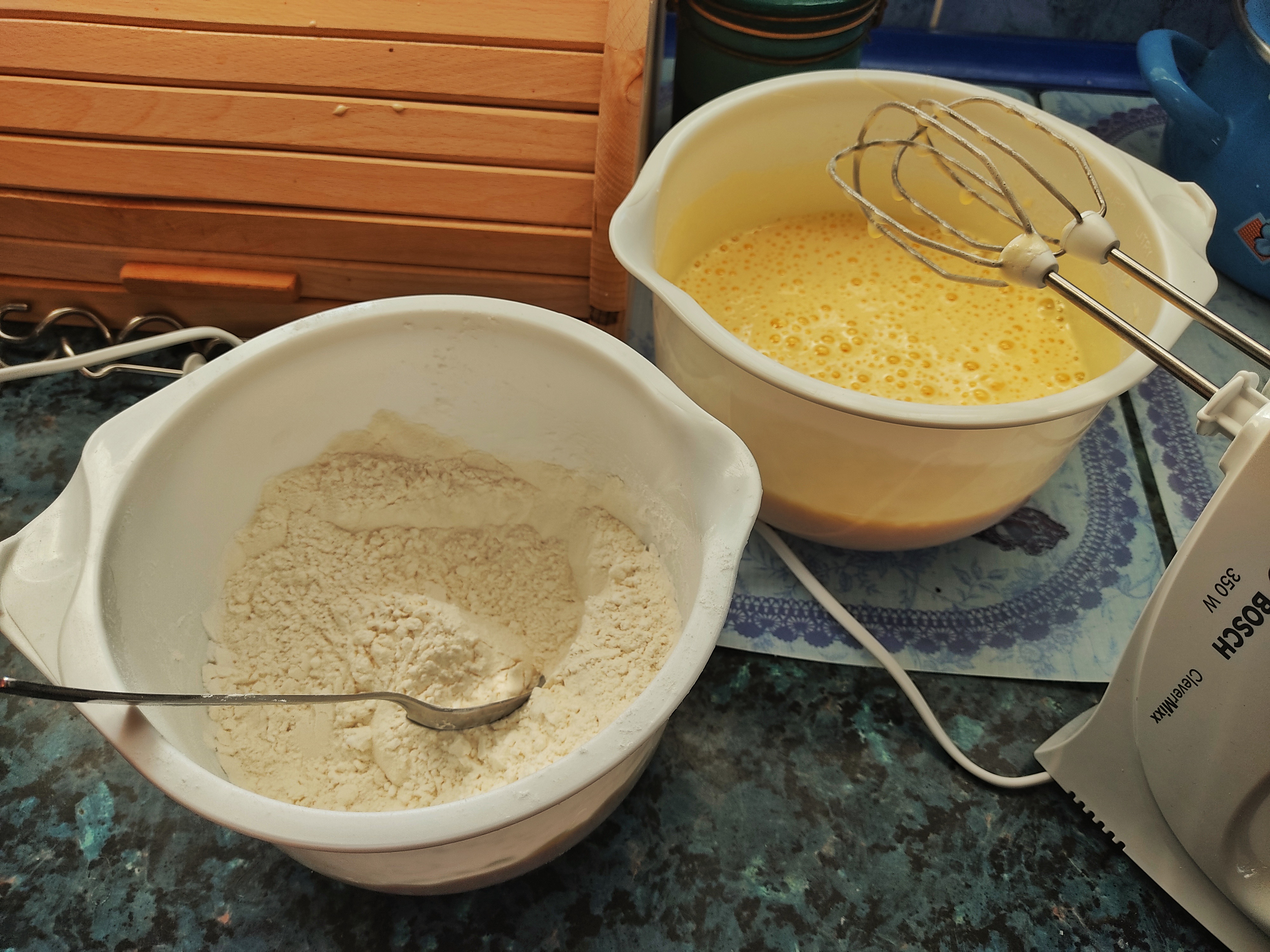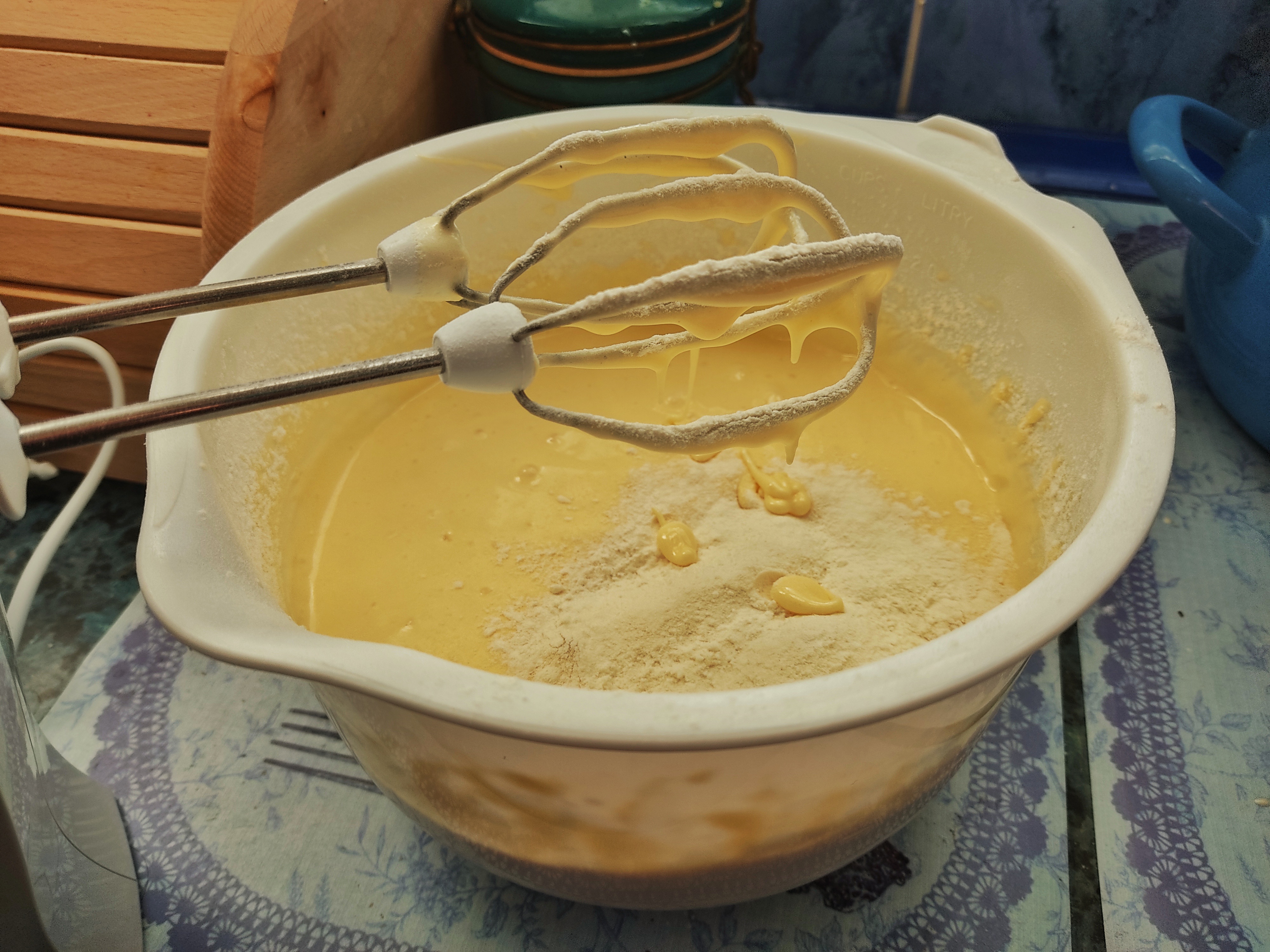 6. Na końcu dodaję roztopione masło i wszystko razem miksuję
Finally, I add the melted butter and mix everything together.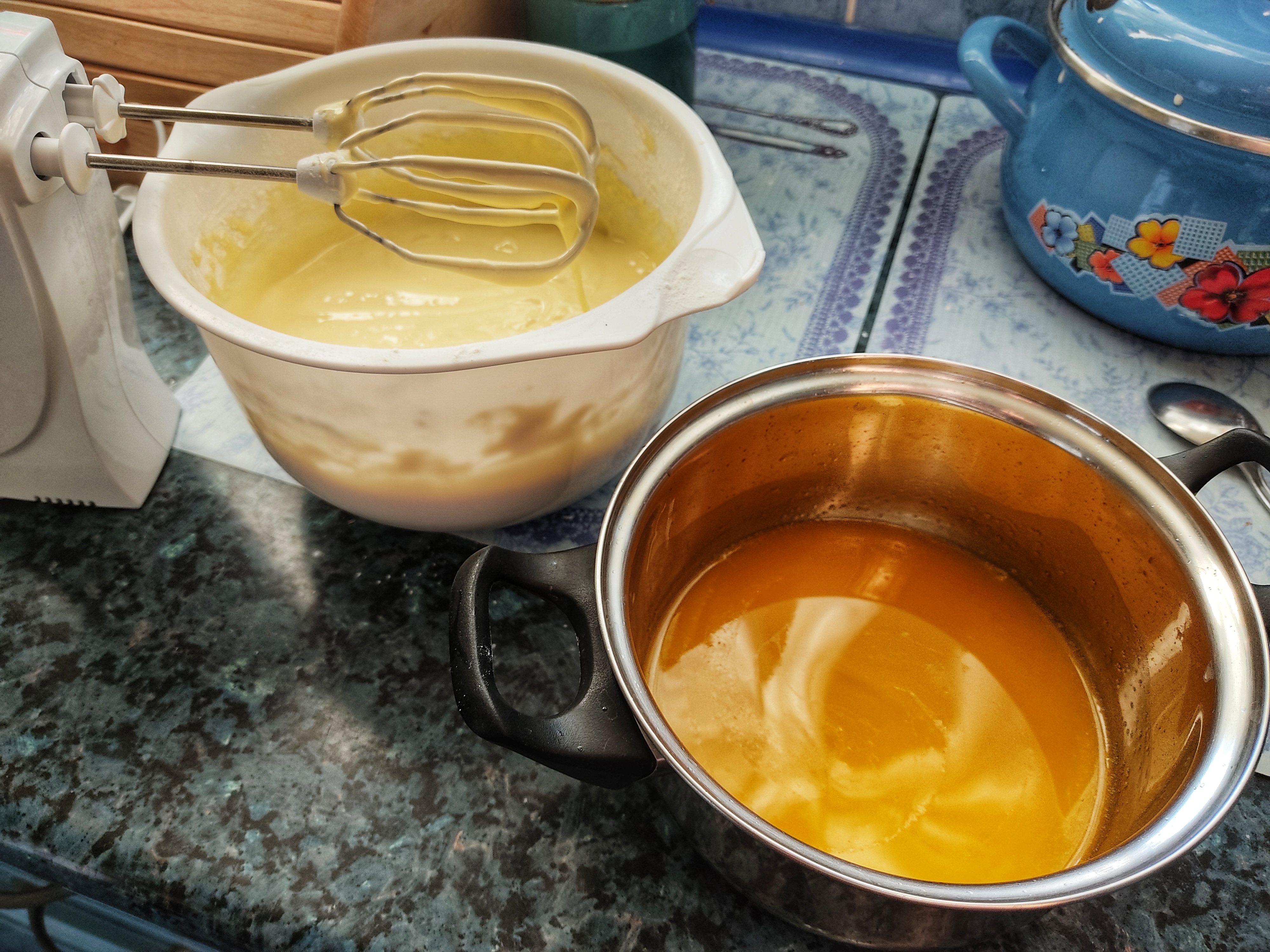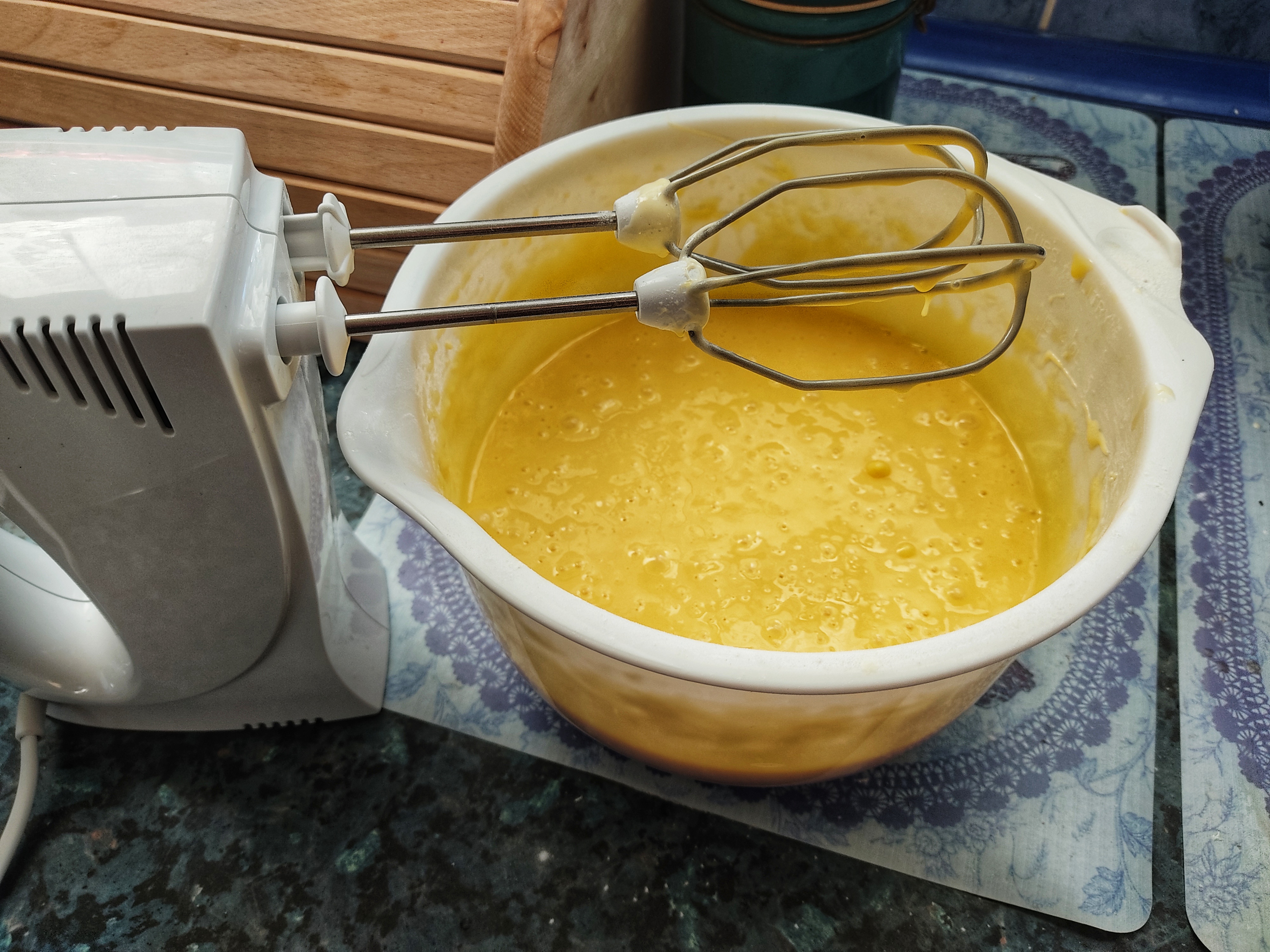 7. Wlewam ciasto do wcześniej przygotowanej formy
I pour the batter into the previously prepared mold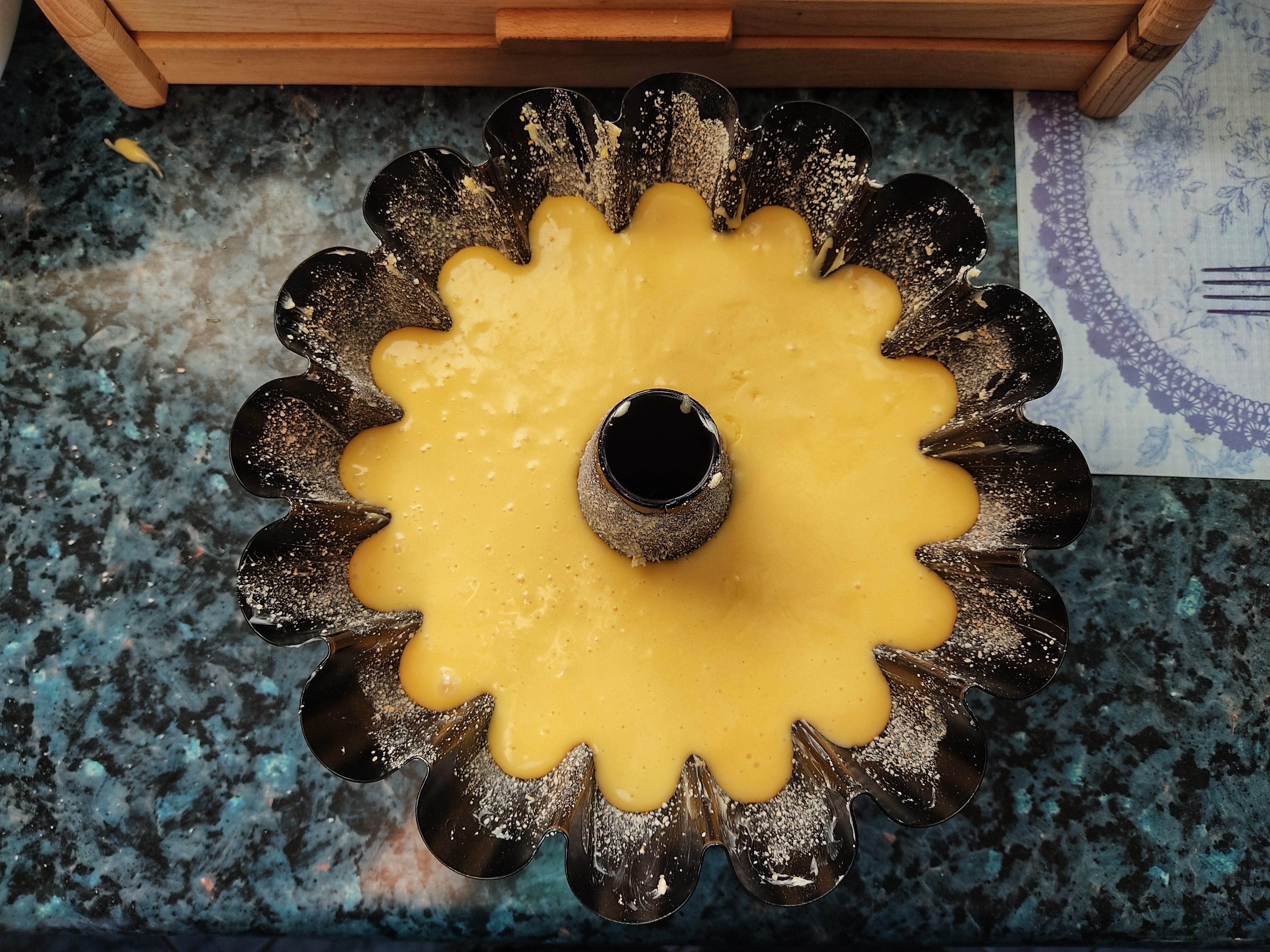 8. Wkładam do piekarnika ustawionego na temperaturę 180 st. C. na około 45 minut.
I put it in an oven set to 180 degrees Celsius for about 45 minutes.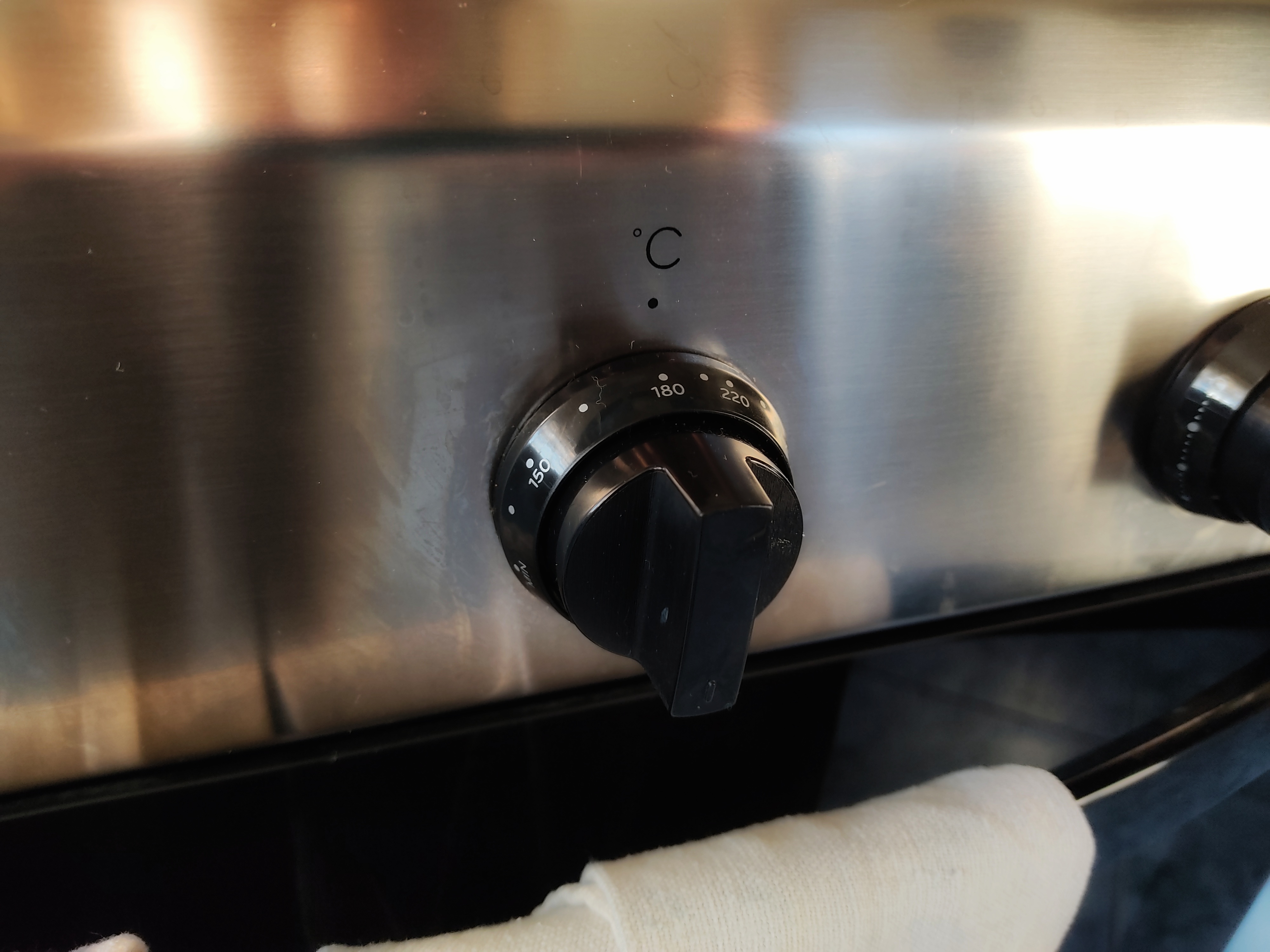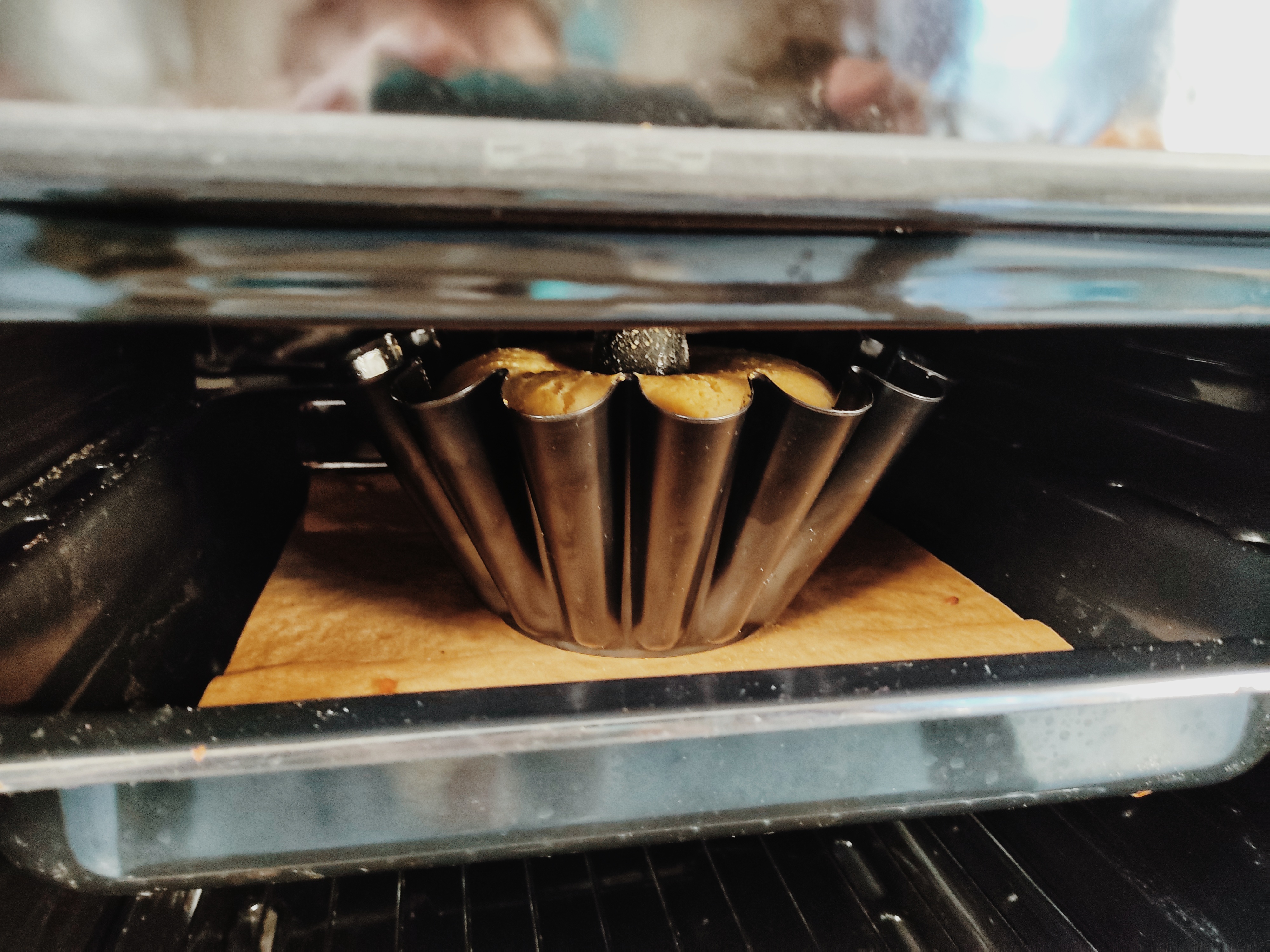 Przyznam, że dodałam coś od siebie do tego przepisu i był to cukier waniliowy i aromat waniliowy.
I will admit that I added something from myself to this recipe and it was vanilla sugar and vanilla flavoring.
9. Po upływie wyznaczonego czasu sprawdzamy drewnianym patyczkiem czy babka jest gotowa i jeśli tak, to ją wyjmujemy.
After the allotted time, check with a wooden stick if the cake is ready and if so, remove it.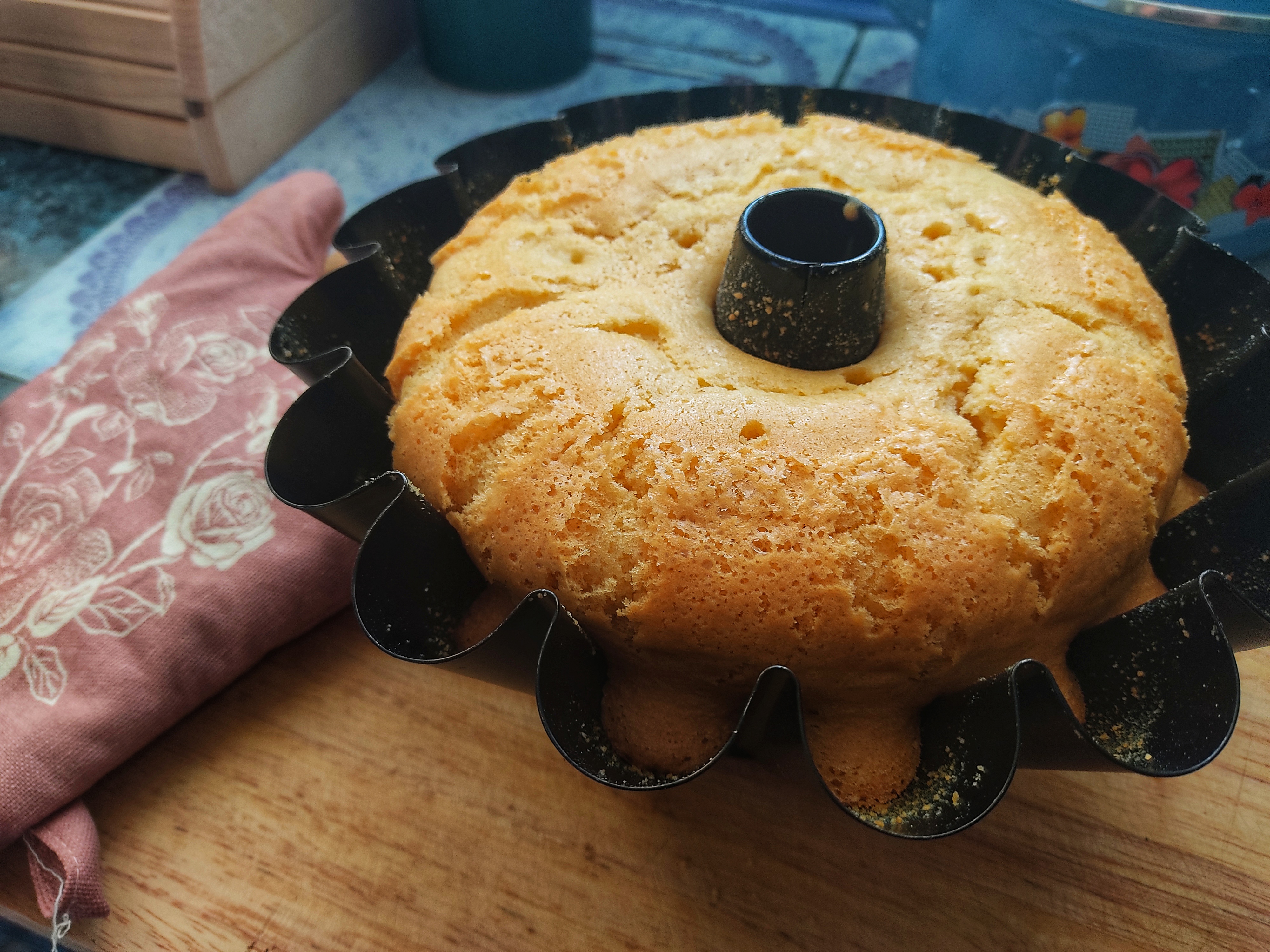 Moja babka wizualnie nie wyszła idealna. Na zdjęciu widać, że boki babki nie urosły do wysokości góry. Niemniej jednak w smaku jest przesmaczna!
My pound cake visually did not come out perfect. You can see in the photo that the sides of the cake did not rise to the height of the top. Nevertheless, the taste is delicious!
10. Po upieczeniu i przestudzeniu wyjmujemy babkę z formy i można posypać ją cukrem pudrem.
After baking and cooling take the muffin out of the form and you can sprinkle it with powdered sugar.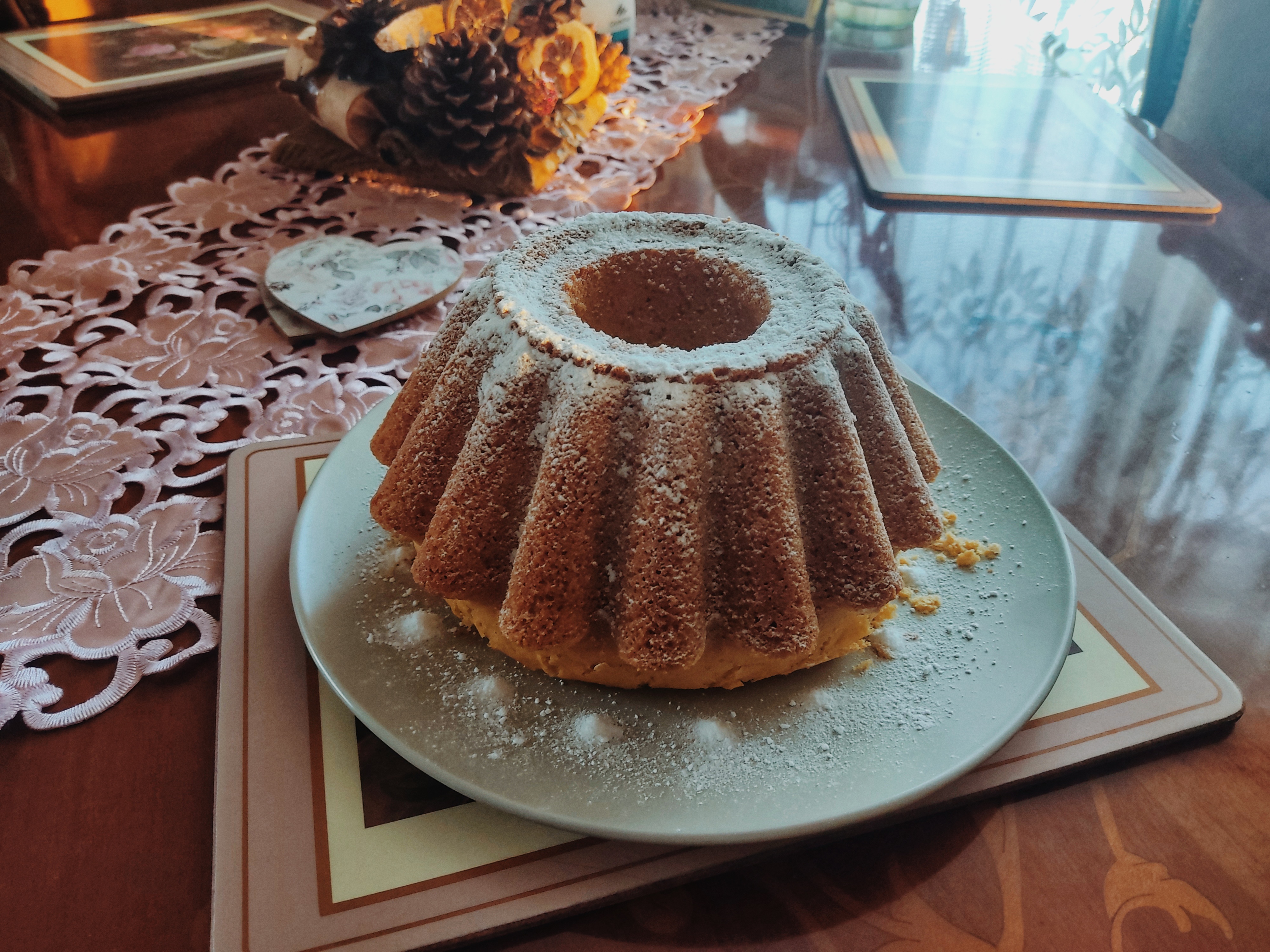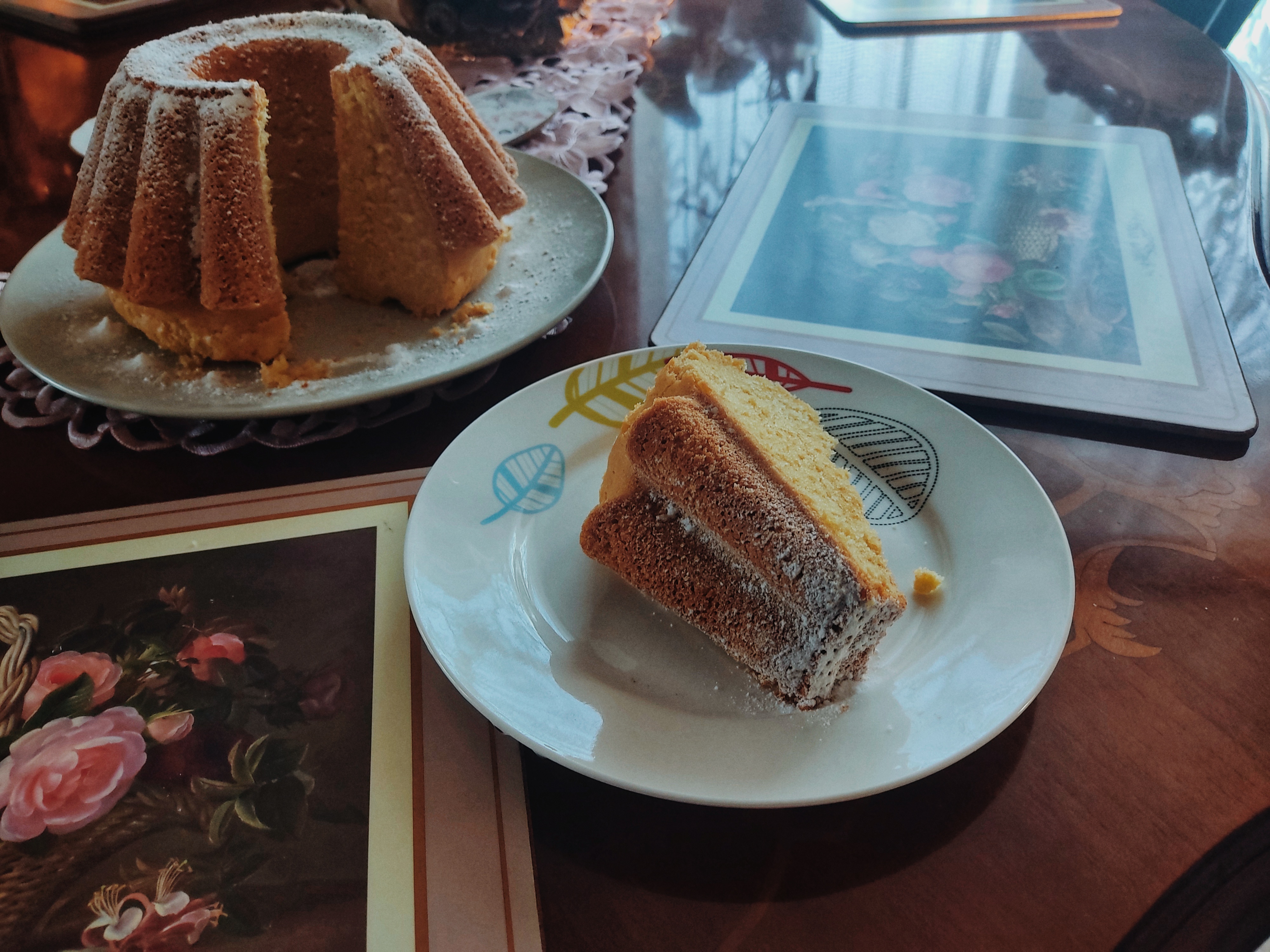 Mikser spisał się na medal i jestem z niego bardzo zadowolona. Cieszę się, że mogłam podzielić się tutaj "owocami" tej wypiekowej pracy.
Jak widzicie przepis jest bardzo prosty i nie wymaga zbyt wiele pracy i dużej ilości składników. Gdyby ktoś z was zechciał go przetestować, dajcie koniecznie znać, jak wam poszło! Mam nadzieję, że przepis ten zainspiruje kogoś do eksperymentów.
The mixer did a great job and I am very happy with it. I am glad that I could share the "fruits" of this baking work here.

As you can see, the recipe is very simple and doesn't require too much work or too many ingredients. If any of you would like to test it out, be sure to let me know how it went! I hope this recipe will inspire someone to experiment.