Hola a todos! era nuestro último día en Zakopane y por supuesto queríamos aprovecharlo para dar otro gran paseo aquí, pero un paseo no muy largo pues todavía estabamos cansados de nuestra caminata anterior y nuestras piernas dolían un poco, sin embargo fuimos a un parque muy hermoso en el que caminamos por varios minutos y que les muestro a continuación, espero que les guste.
Hello everyone! It was our last day in Zakopane and of course we wanted to take advantage of it to take another great walk here, but not a very long walk as we were still tired from our previous walk and our legs were a bit sore, however we went to a very beautiful park where we walked for several minutes and which I show you below, I hope you like it.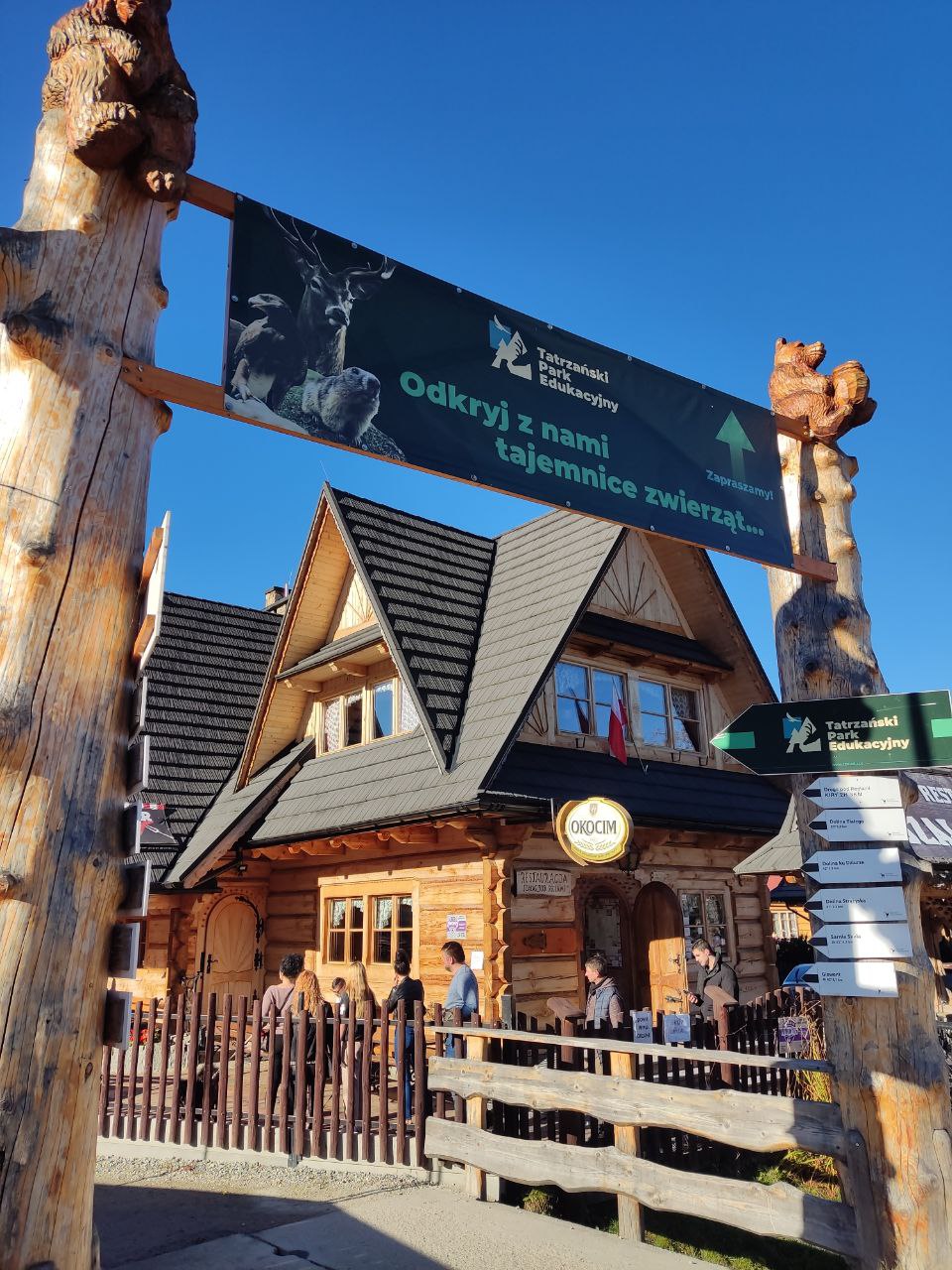 Lo que vieron arriba es la ruta de entrada hacia este parque, y para llegar hasta aquí y a diferencia del primer paseo, si tuvimos que tomar un bus por algunos minutos desde nuestro hotel hasta la rotonda Juan Pablo II, luego caminar otros minutos hasta llegar a esa entrada para seguir la ruta Dolina Białego o Valle Blanco. Lo bueno es que aunque estaba haciendo frío era un día bastante hermoso para caminar.
What you saw above is the entrance route to this park, and to get here and unlike the first walk, if we had to take a bus for a few minutes from our hotel to the Juan Pablo II traffic circle, then walk another few minutes to reach that entrance to follow the route Dolina Białego or White Valley. The good thing is that even though it was getting cold it was quite a beautiful day for walking.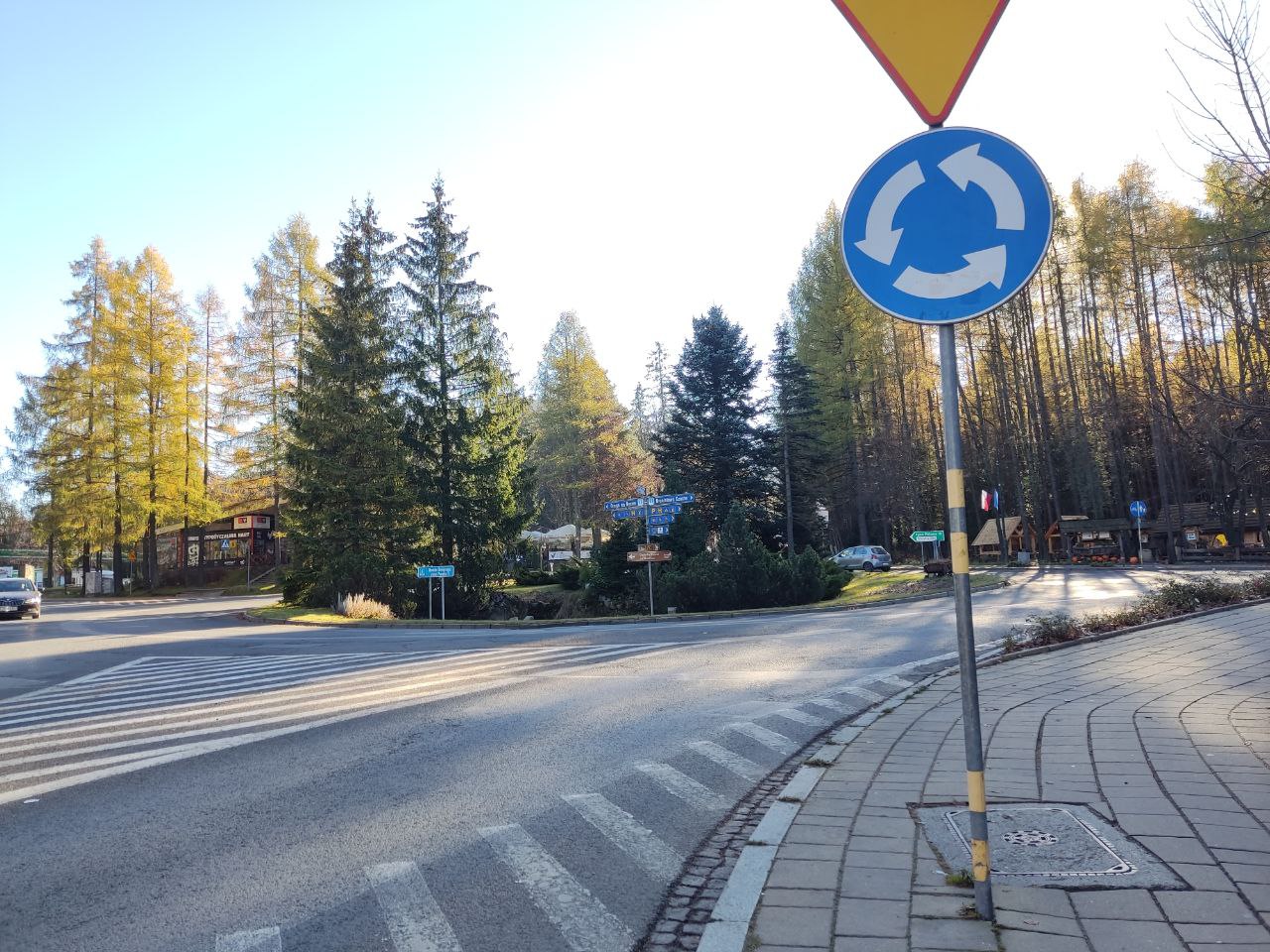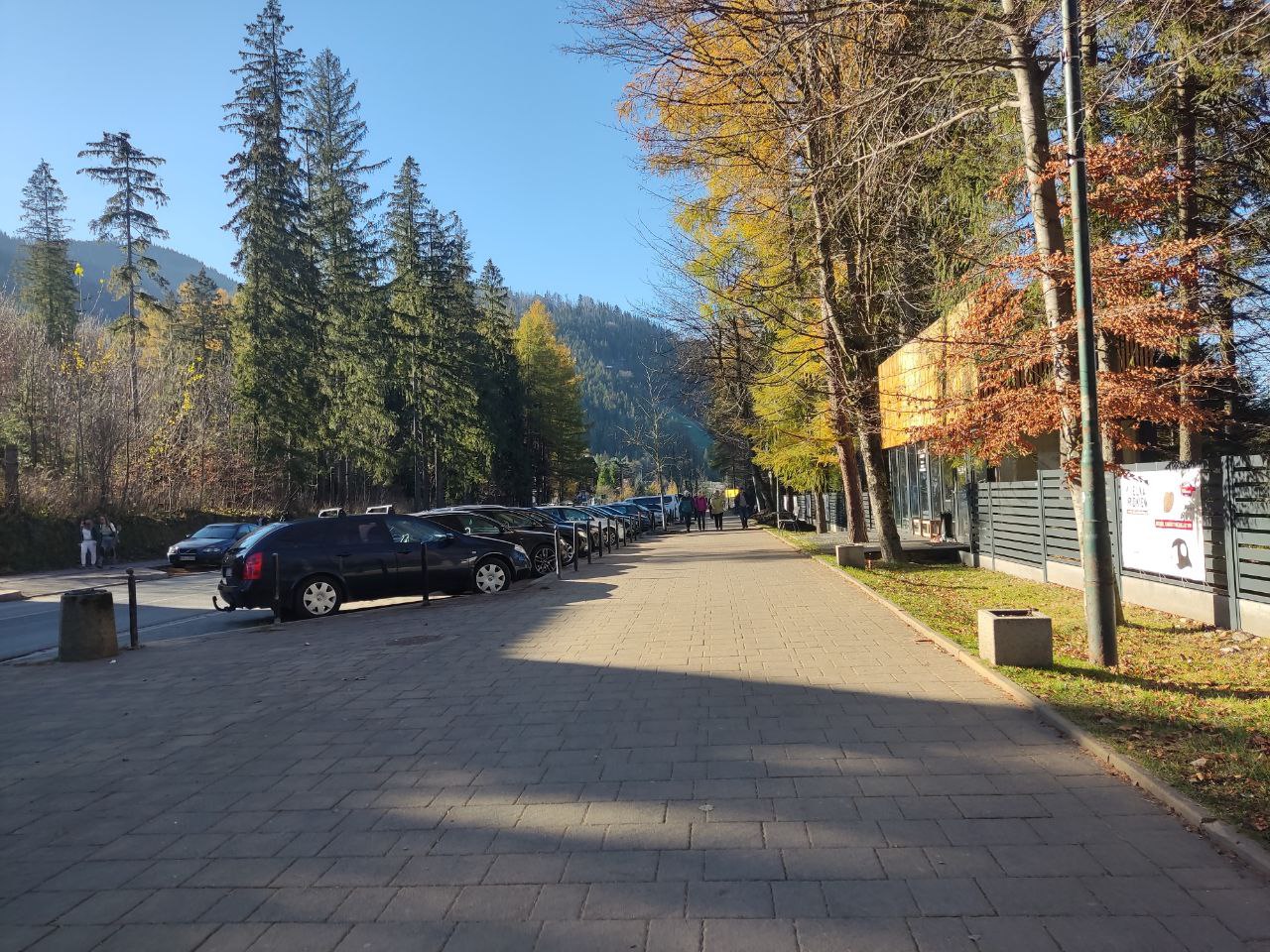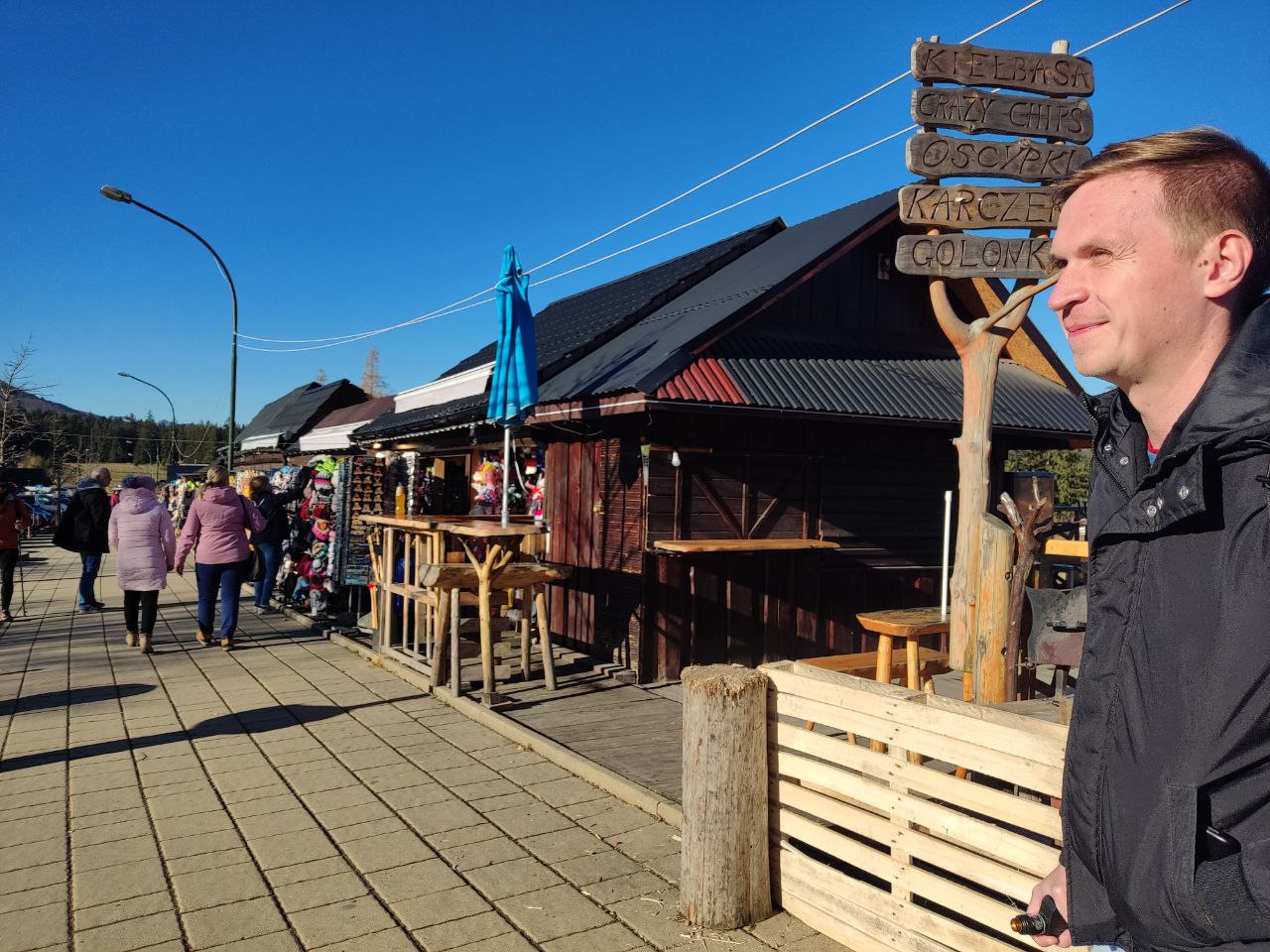 En la caminta hacia allí venden muchas cosas lindas o Souvenirs y también comidas típicas y deliciosas de Zakopane, pero Pawel y yo acababamos de desayunar, así que por ahora solo veíamos, entonces más tarde cuando terminamos nuestro paseo probaríamos algo. Por cierto, también hay carruajes si quieres dar un paseo.
On the way there they sell a lot of nice things or Souvenirs and also typical and delicious food from Zakopane, but Pawel and I had just had breakfast, so for now we were just looking, then later when we finished our walk we would try something. By the way, there are also carriages if you want to go for a ride.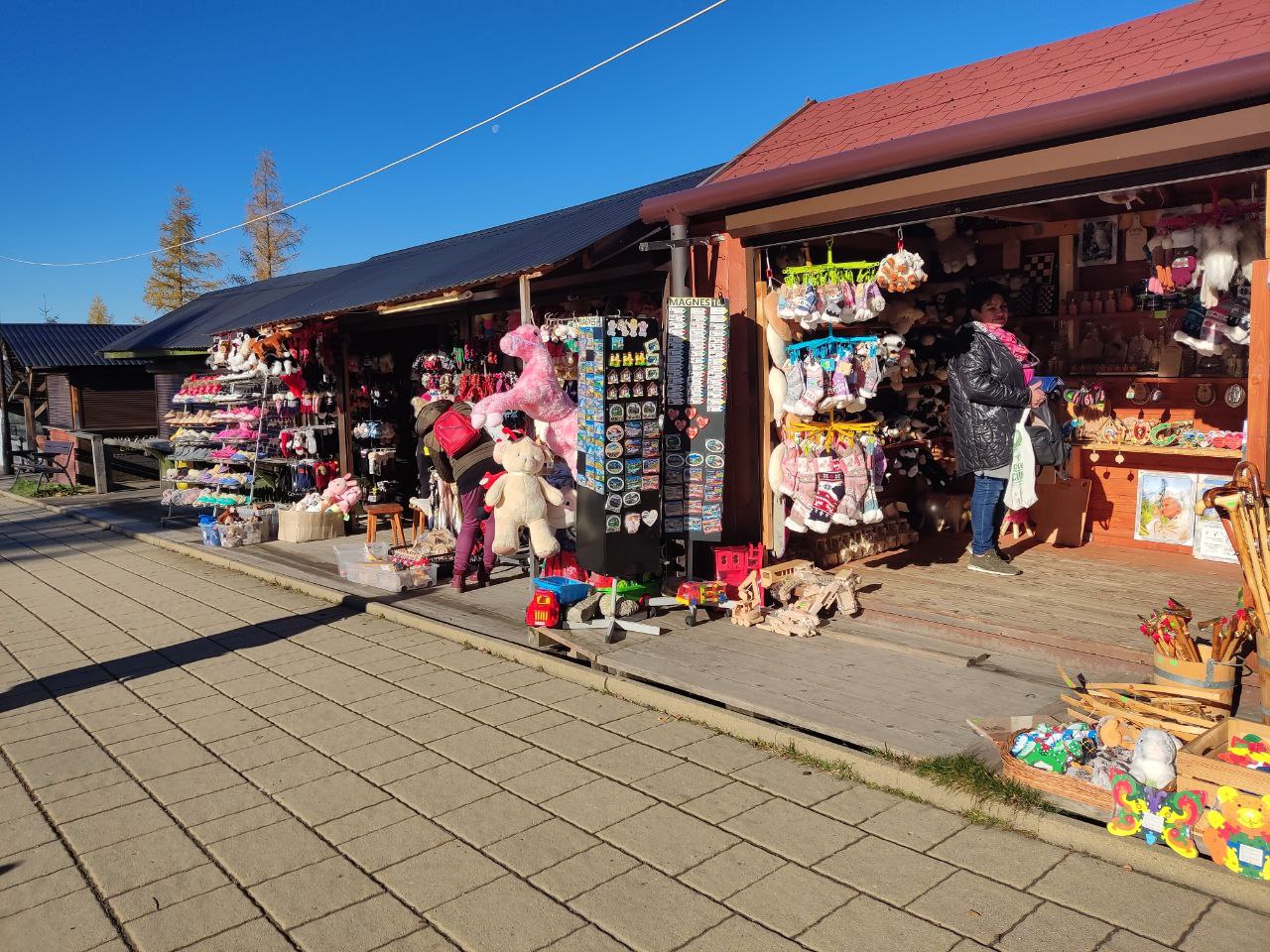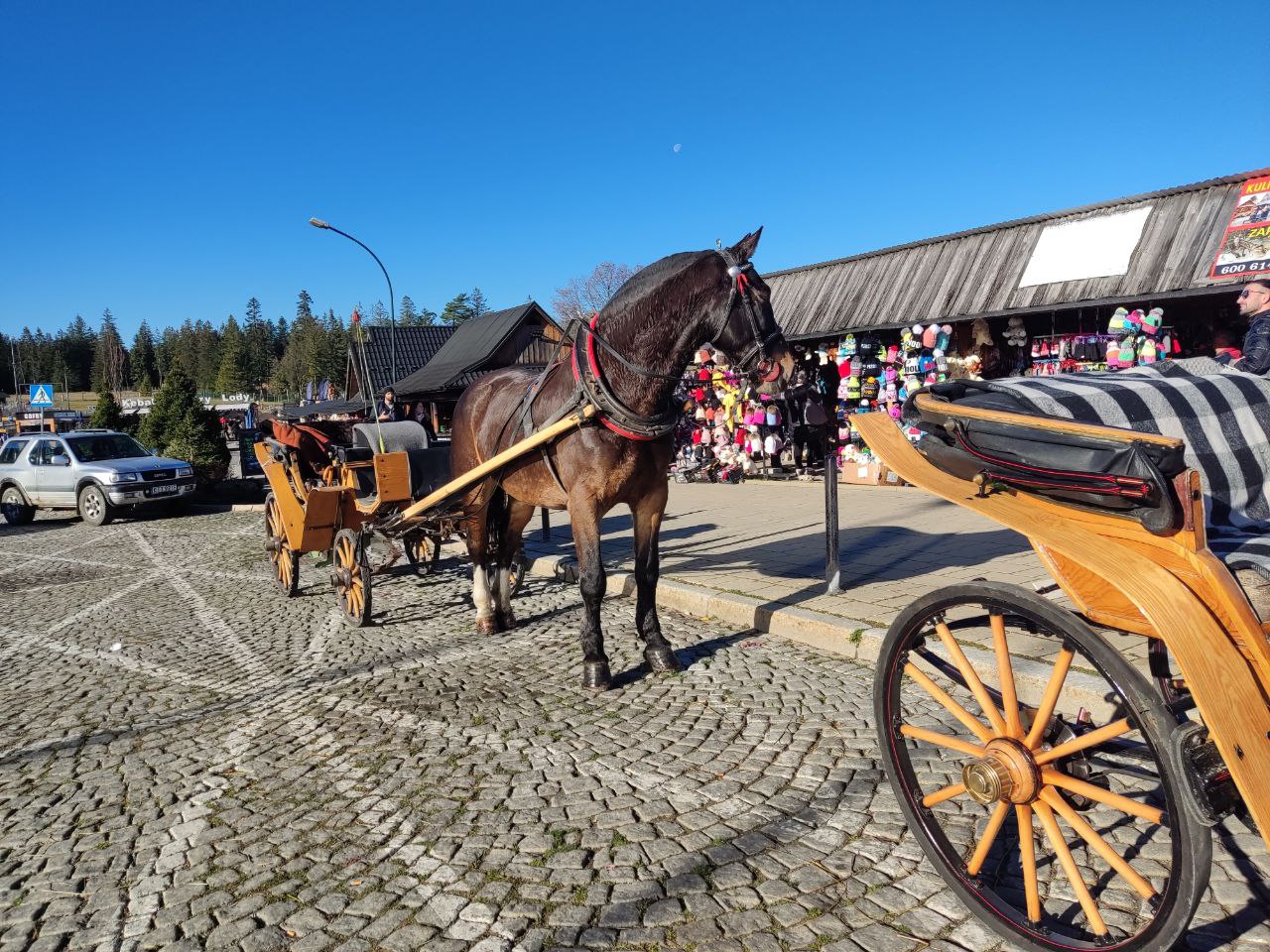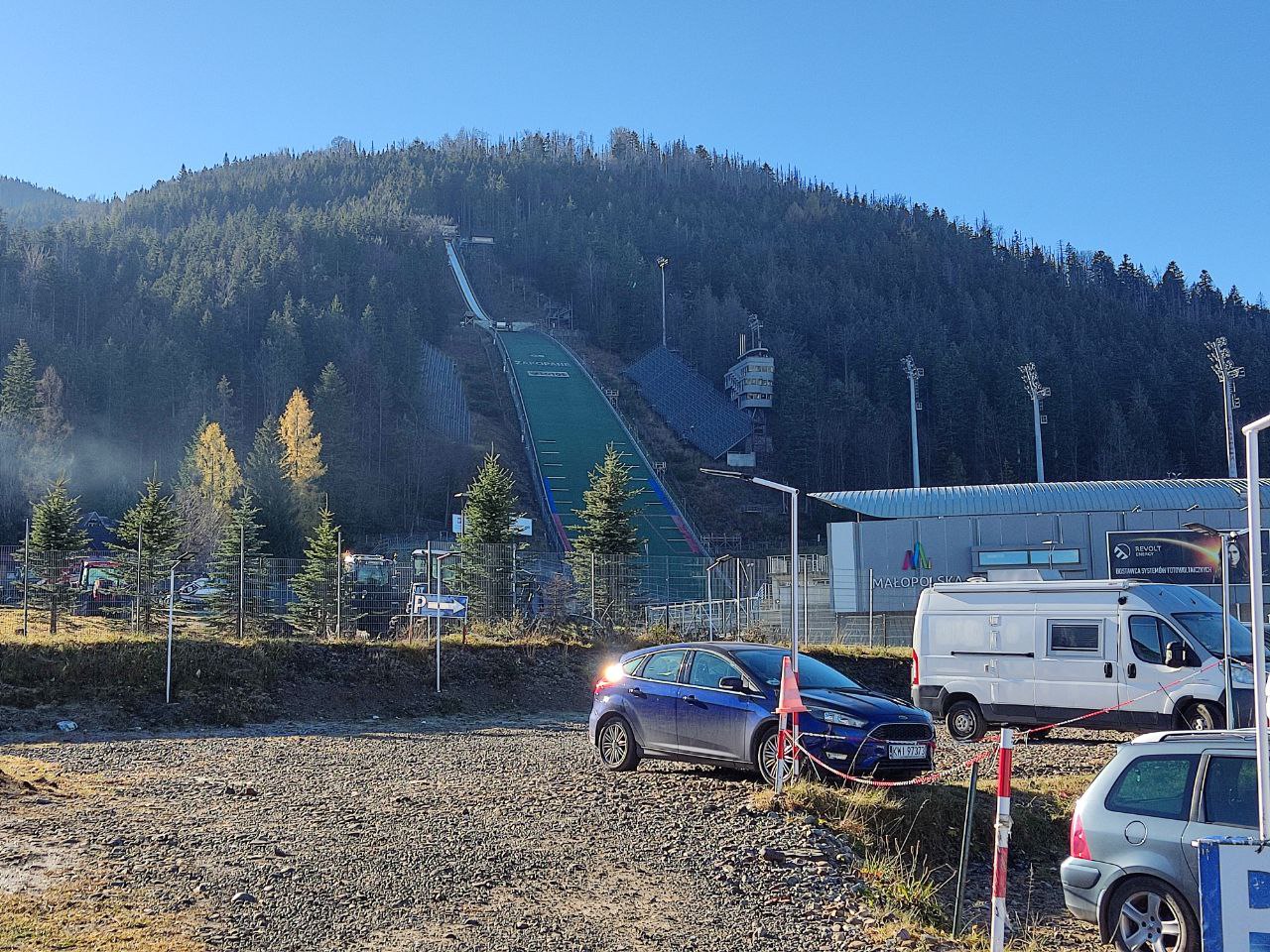 Antes habíamos escuchado sobre un balsero que es el que ven arriba y también está en nuestra ruta, pero la verdad es que yo tenía miedo de intentarlo, así que por supuesto no lo hicimos, además al parecer para esta hora estaba cerrado, sin embargo hice una foto para mostrarselos.
Earlier we had heard about a balsero which is the one you see above and is also on our route, but the truth is that I was afraid to try it, so of course we didn't, plus apparently by this time it was closed, however I took a picture to show them.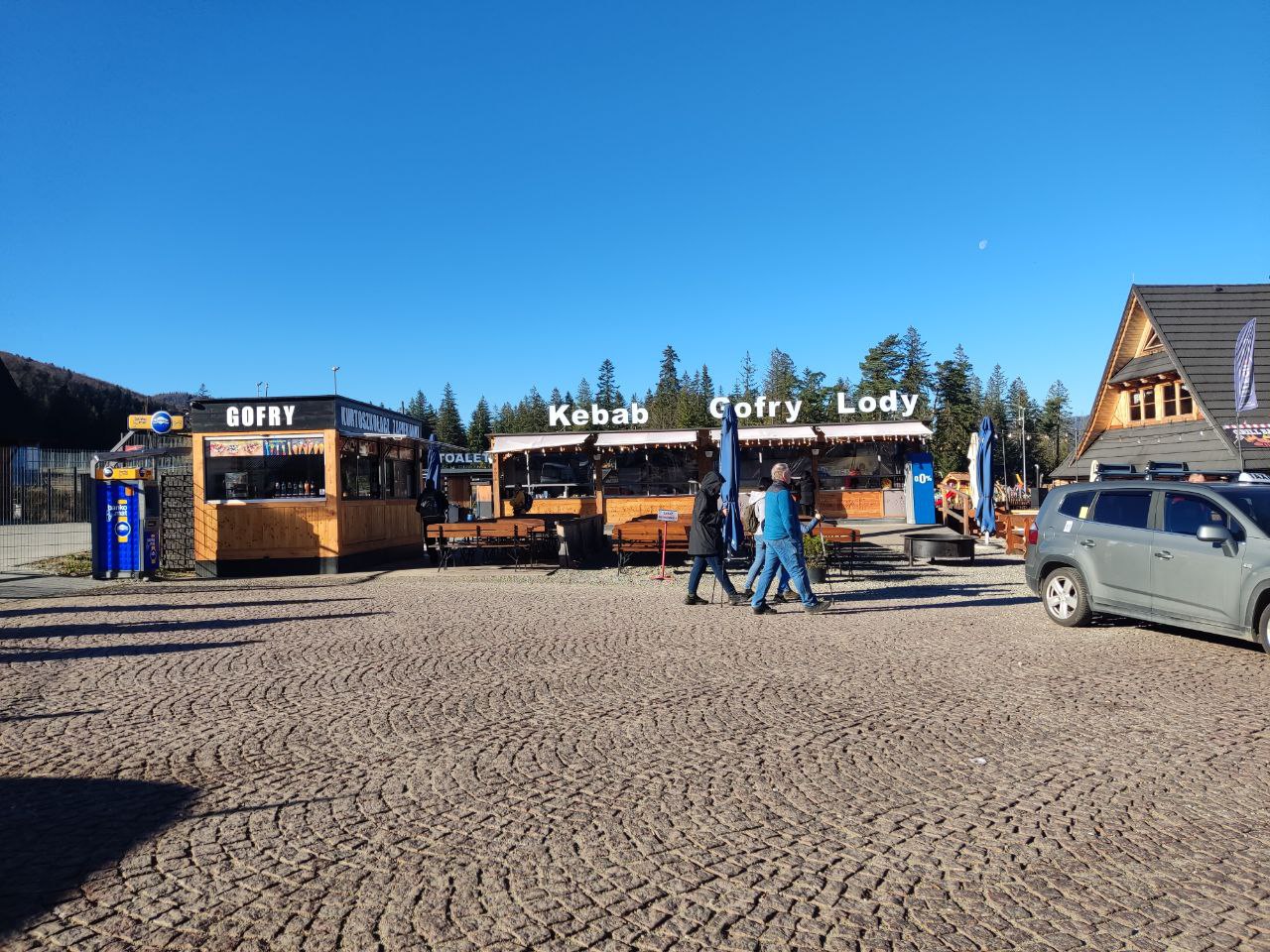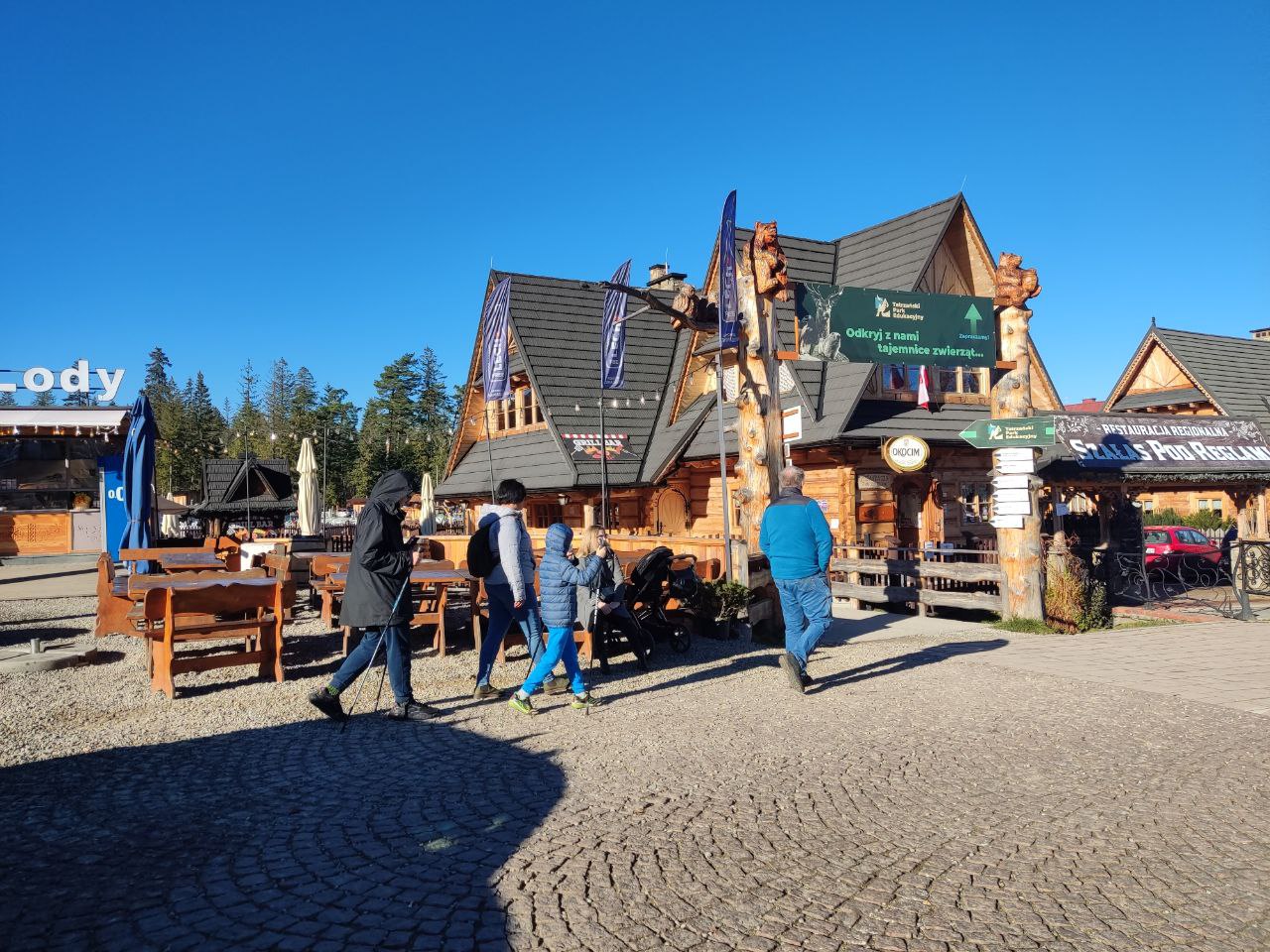 Ahora si llegamos y antes de entrar allí vimos que hay varios container restaurants pero era el momento del ejercicio así que comenzamos.
Now we arrived and before going in there we saw that there are several container restaurants but it was time for exercise so we started.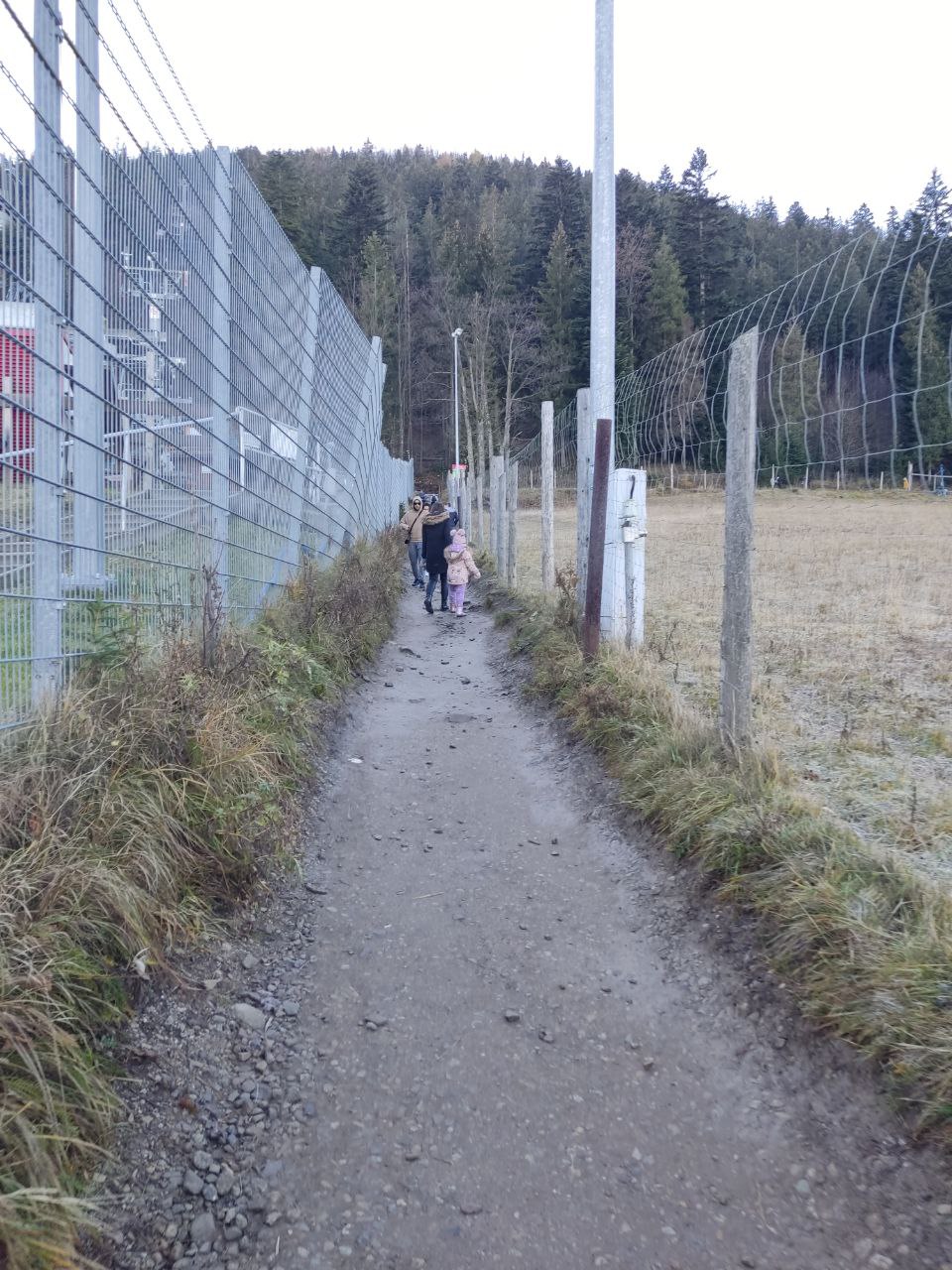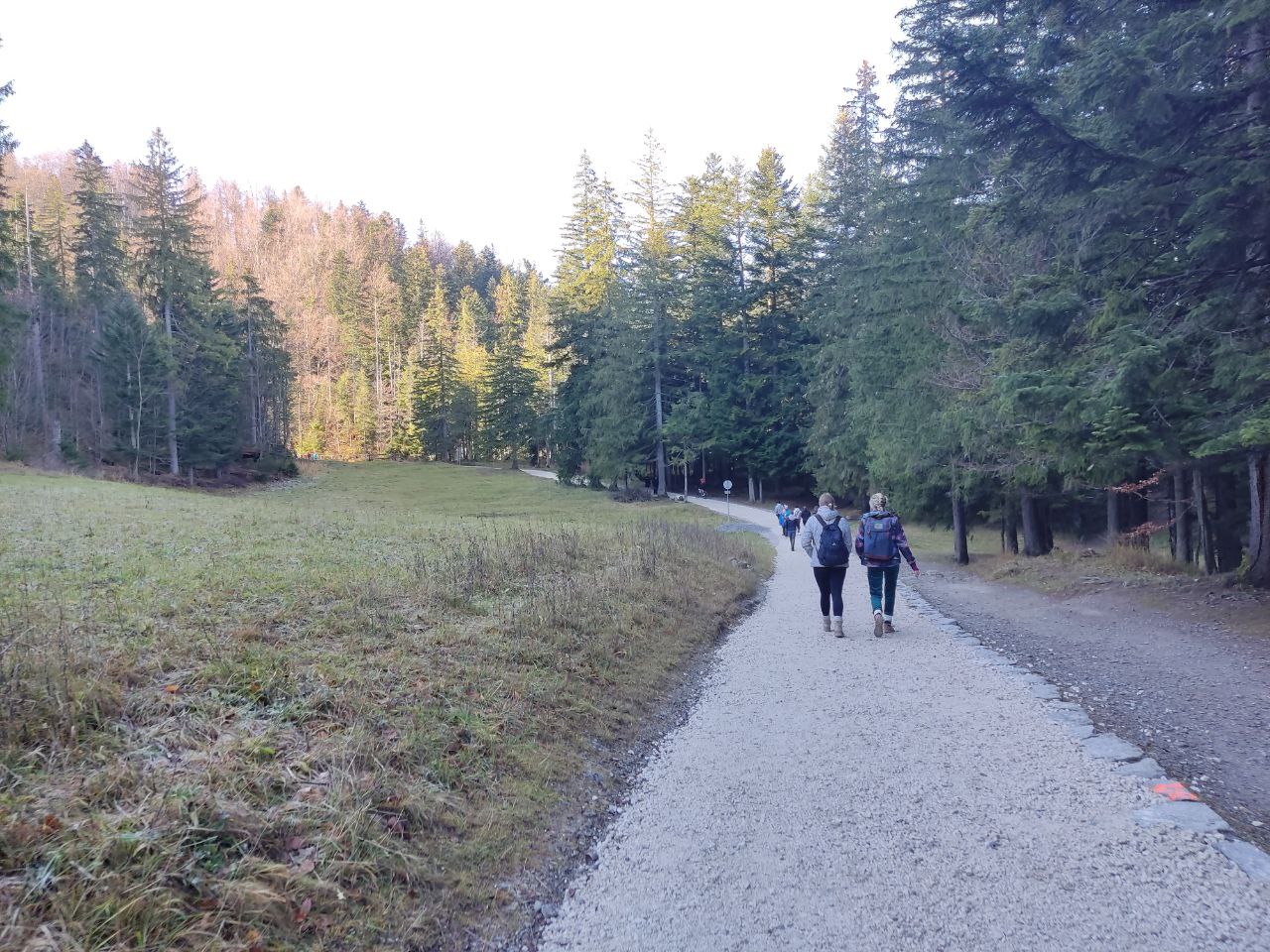 Más personas también como nosotros siguiendo esta ruta, incluso muchos padres con sus hijos y cada vez que nos acercabamos a nuestro destino se estaba haciendo más frío, lo bueno es que fuimos preparados con nuestras grandes chaquetas pero antes de continuar con el paseo tuvimos que pagar 8 zlotys por cada uno de nosotros en una pequeña casa.
More people also like us following this route, even many parents with their children and every time we got closer to our destination it was getting colder, the good thing is that we went prepared with our big jackets but before continuing with the walk we had to pay 8 zlotys for each of us in a small house.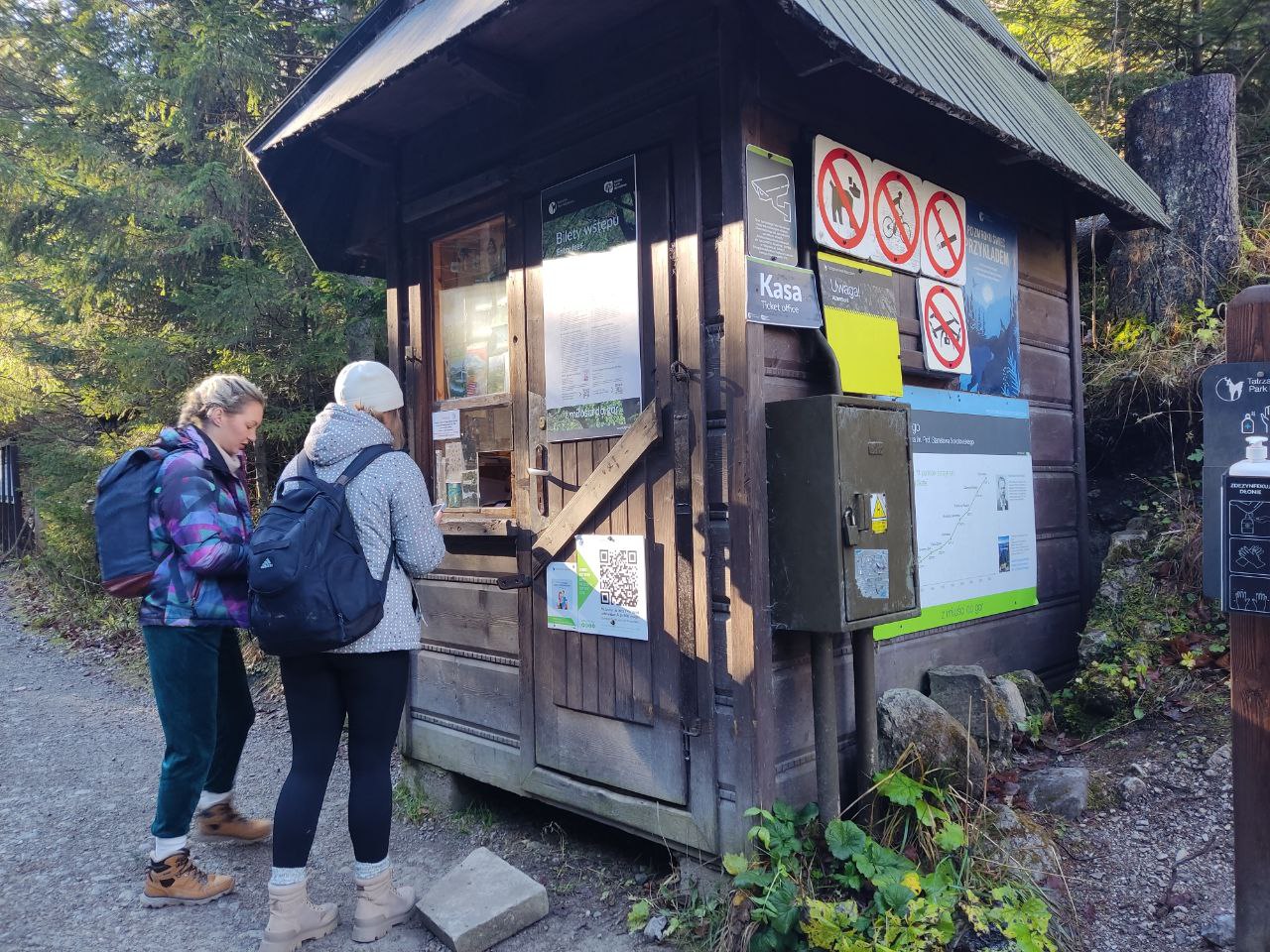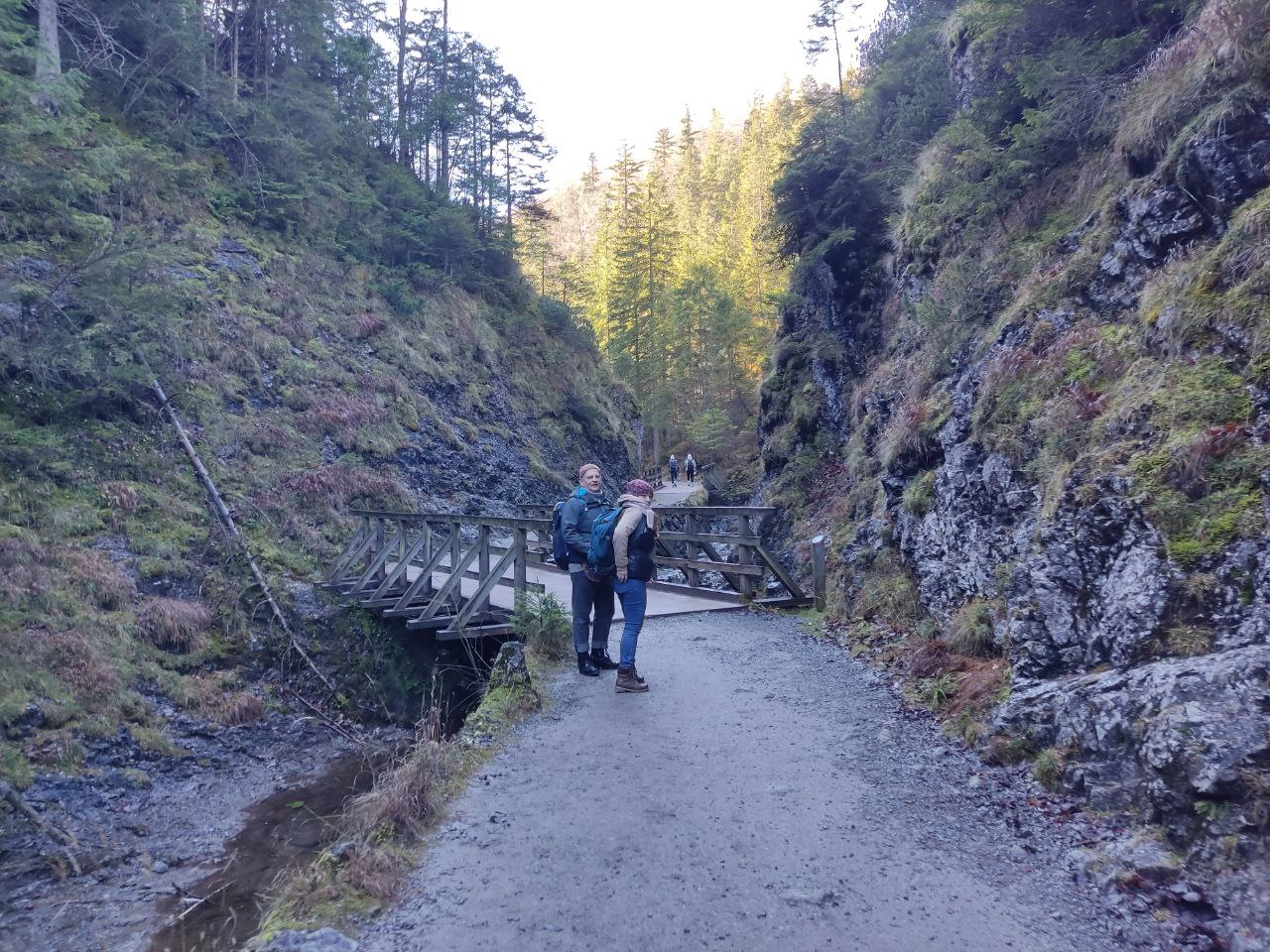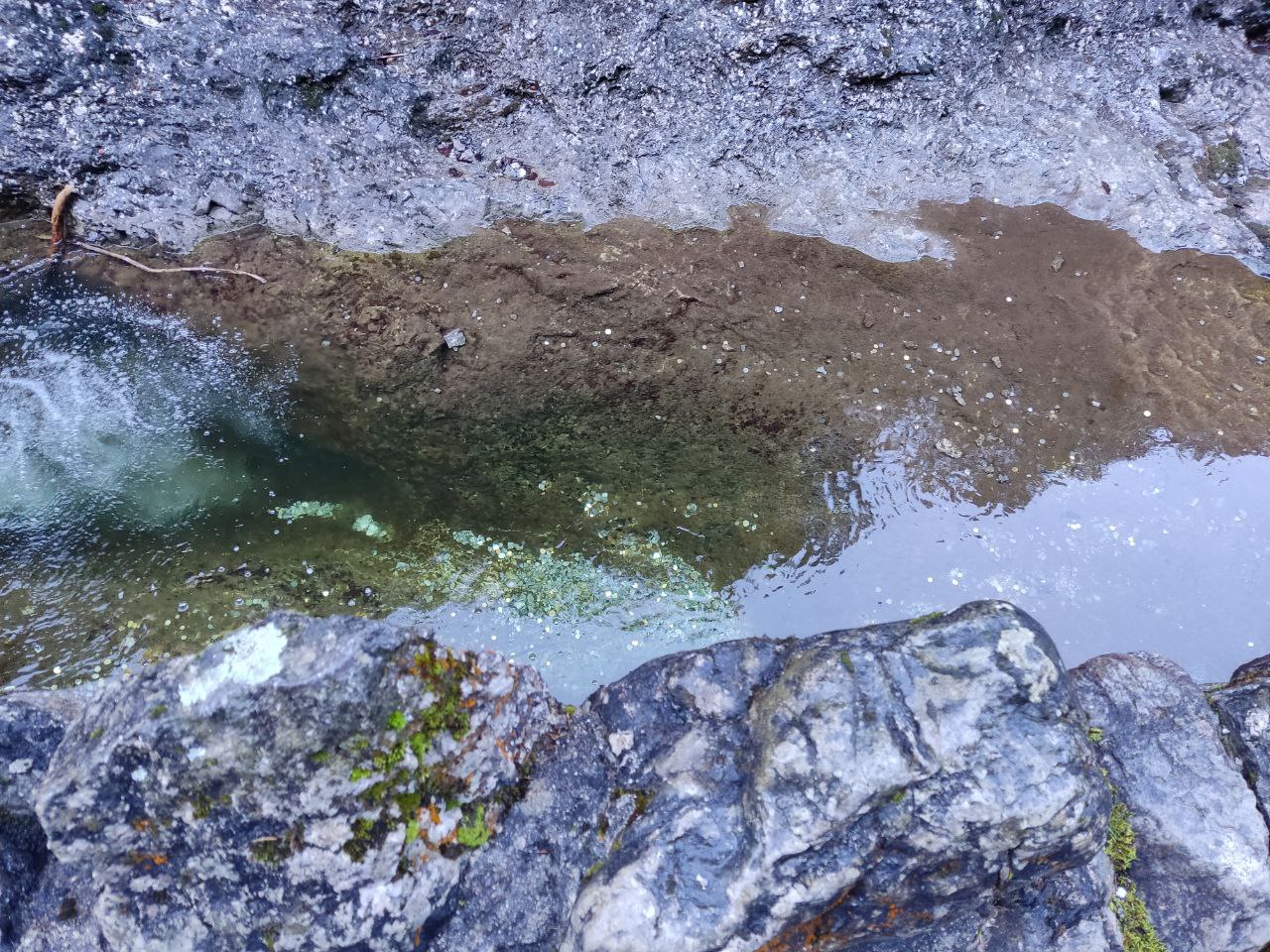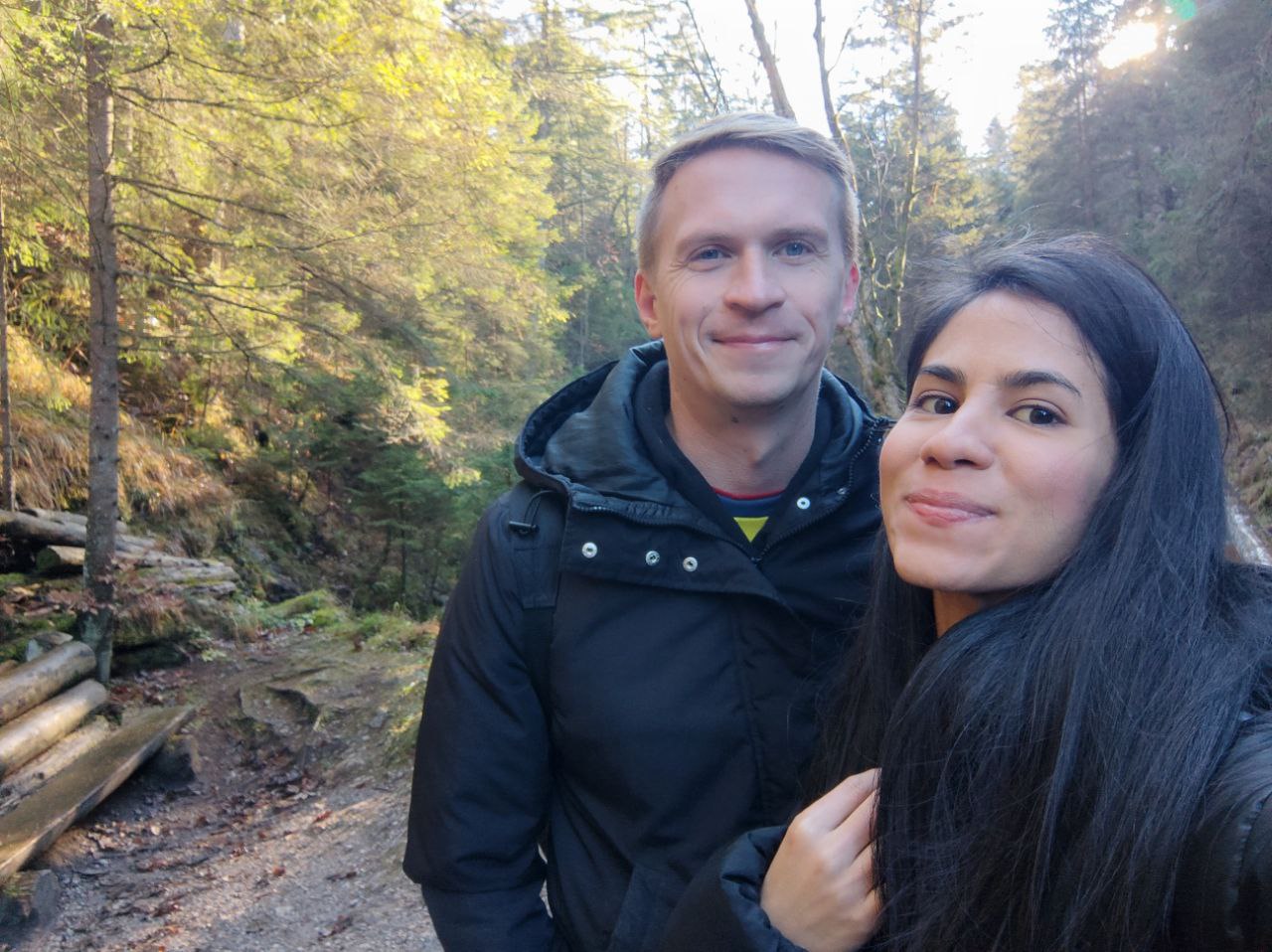 Seguimos y la hermosa naturaleza nos enamoraba por todos lados, también el arroyo que incluso pude tocar el agua y esta era muy fría, en una parte de este pudimos ver muchas monedas que creo las personas las tiran allí para tener suerte jajaja, nosotros no teníamos ninguna, pero bueno solo es suerte jajaja.
We continued and the beautiful nature made us fall in love everywhere, also the creek that I could even touch the water and it was very cold, in a part of it we could see many coins that I think people throw them there for luck hahaha, we did not have any, but well it's just luck hahaha.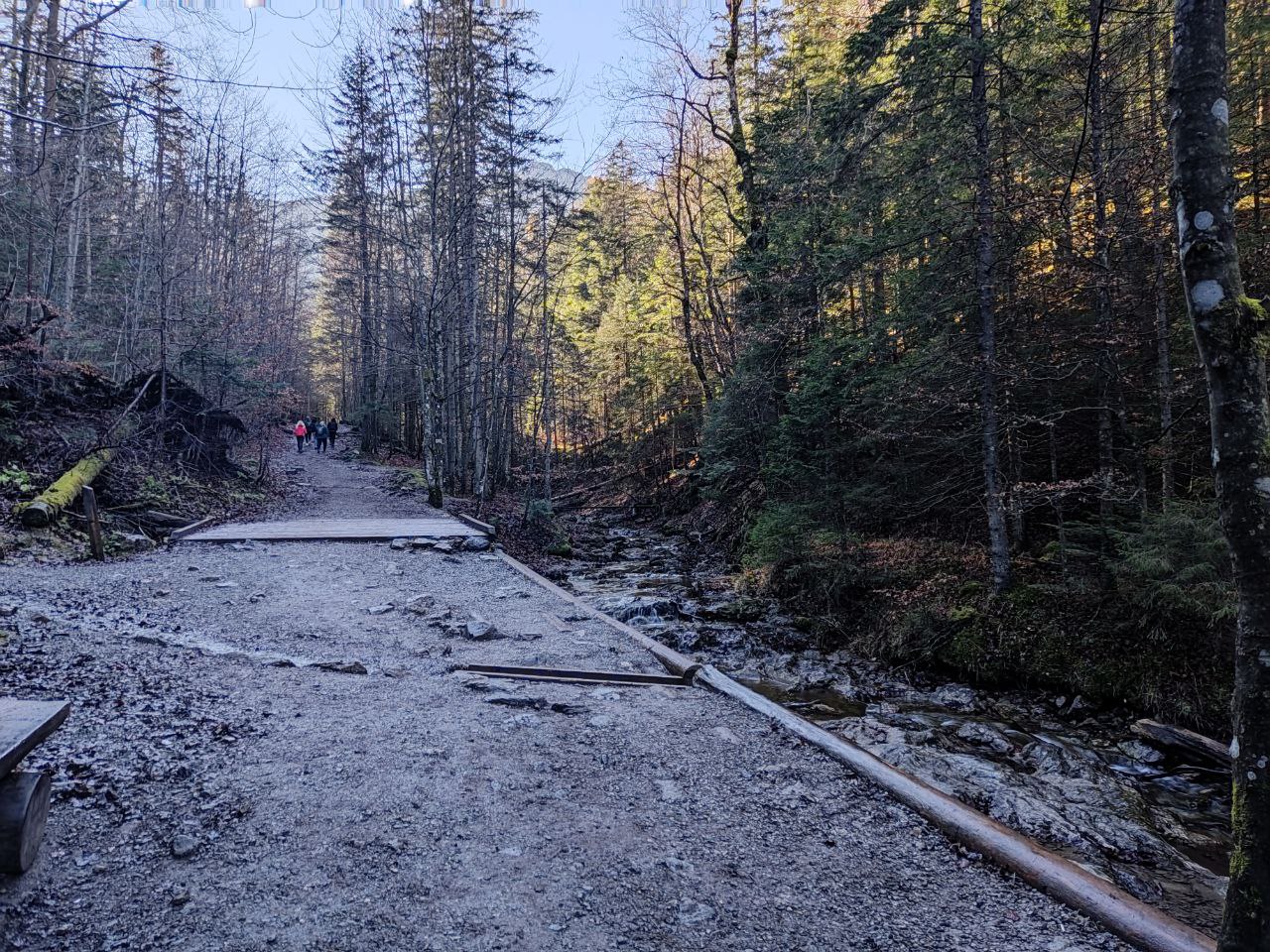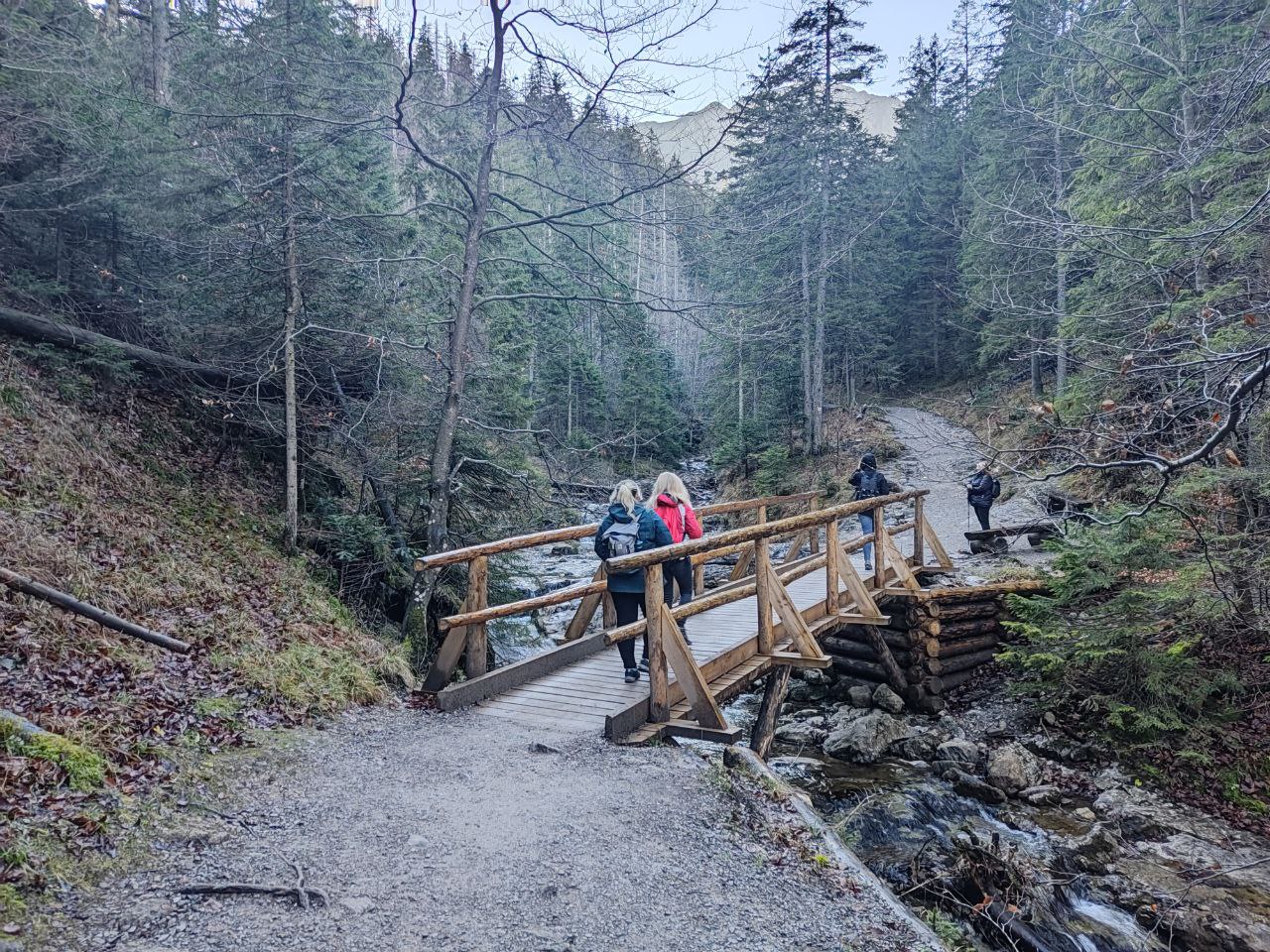 Como se estaba haciendo más frío también se empezaba a ver más oscuro, así que tuve que poner el modo nocturno a la camara de mi celular para que las fotos se vieran mejor, y bueno ahora les muestro todo el hermoso paisaje que veíamos mientras caminamos por aquí.
As it was getting colder it was also getting darker, so I had to put the night mode on my cell phone camera to make the pictures look better, and well now I show you all the beautiful scenery we saw as we walked around here.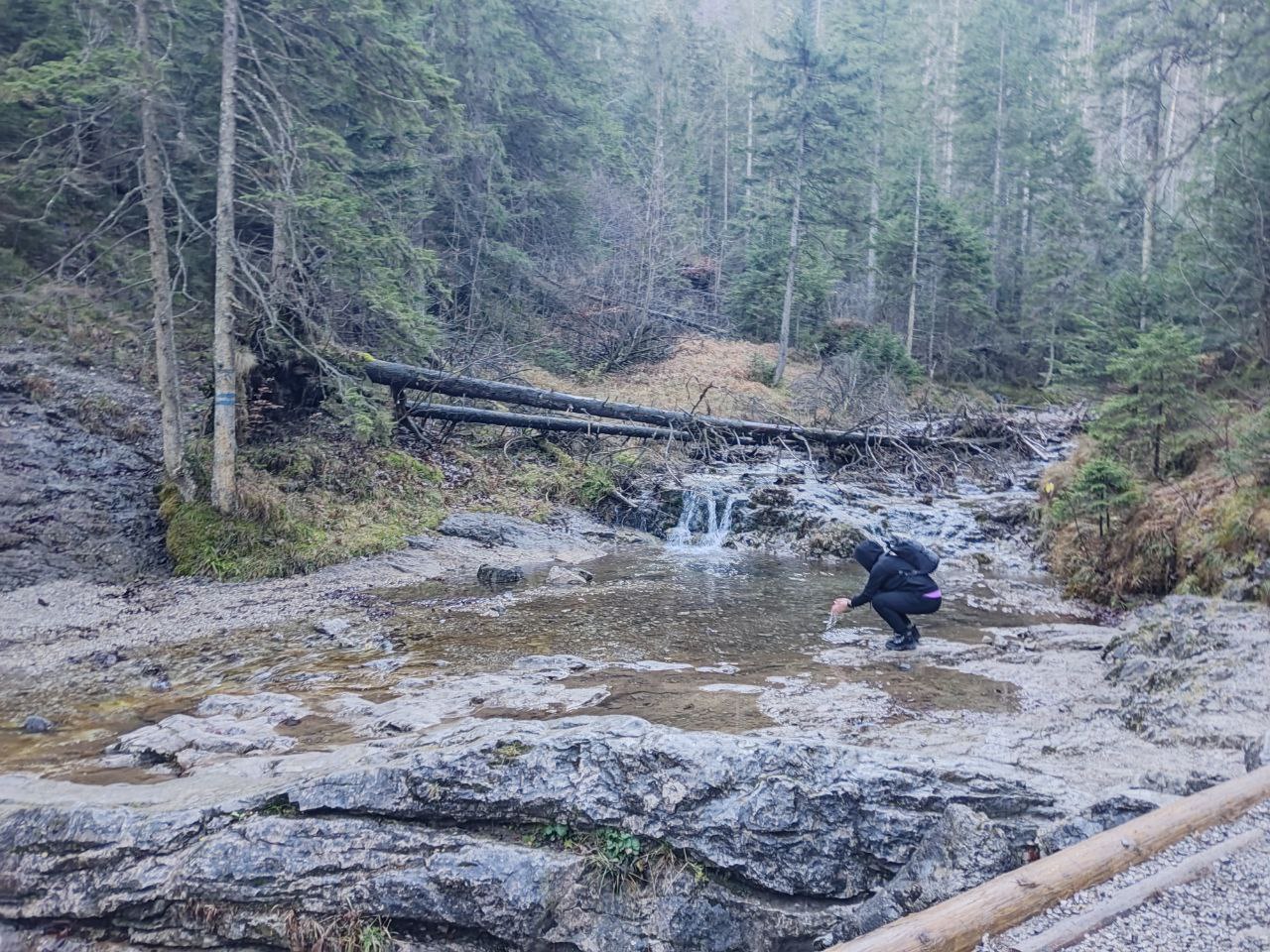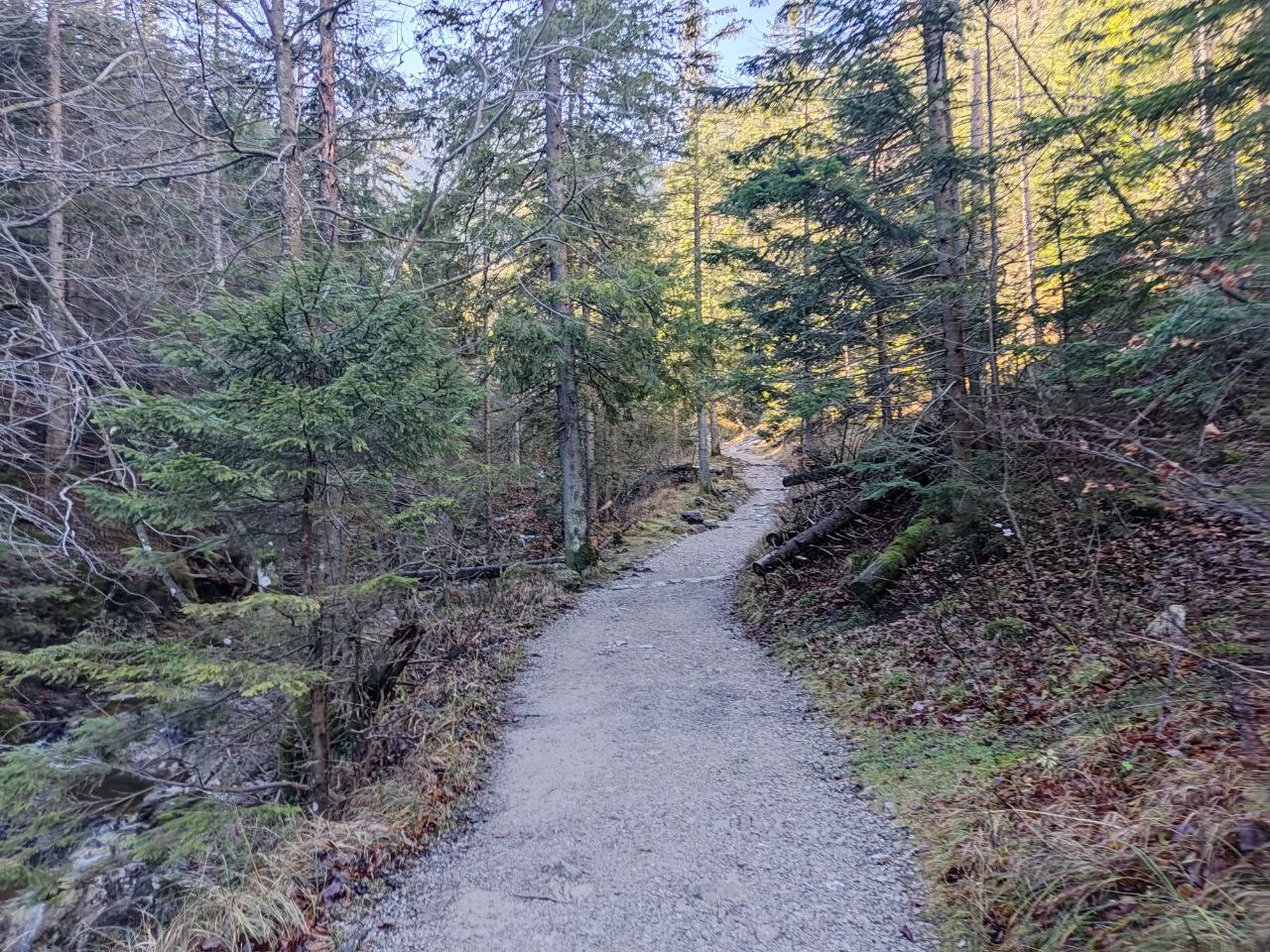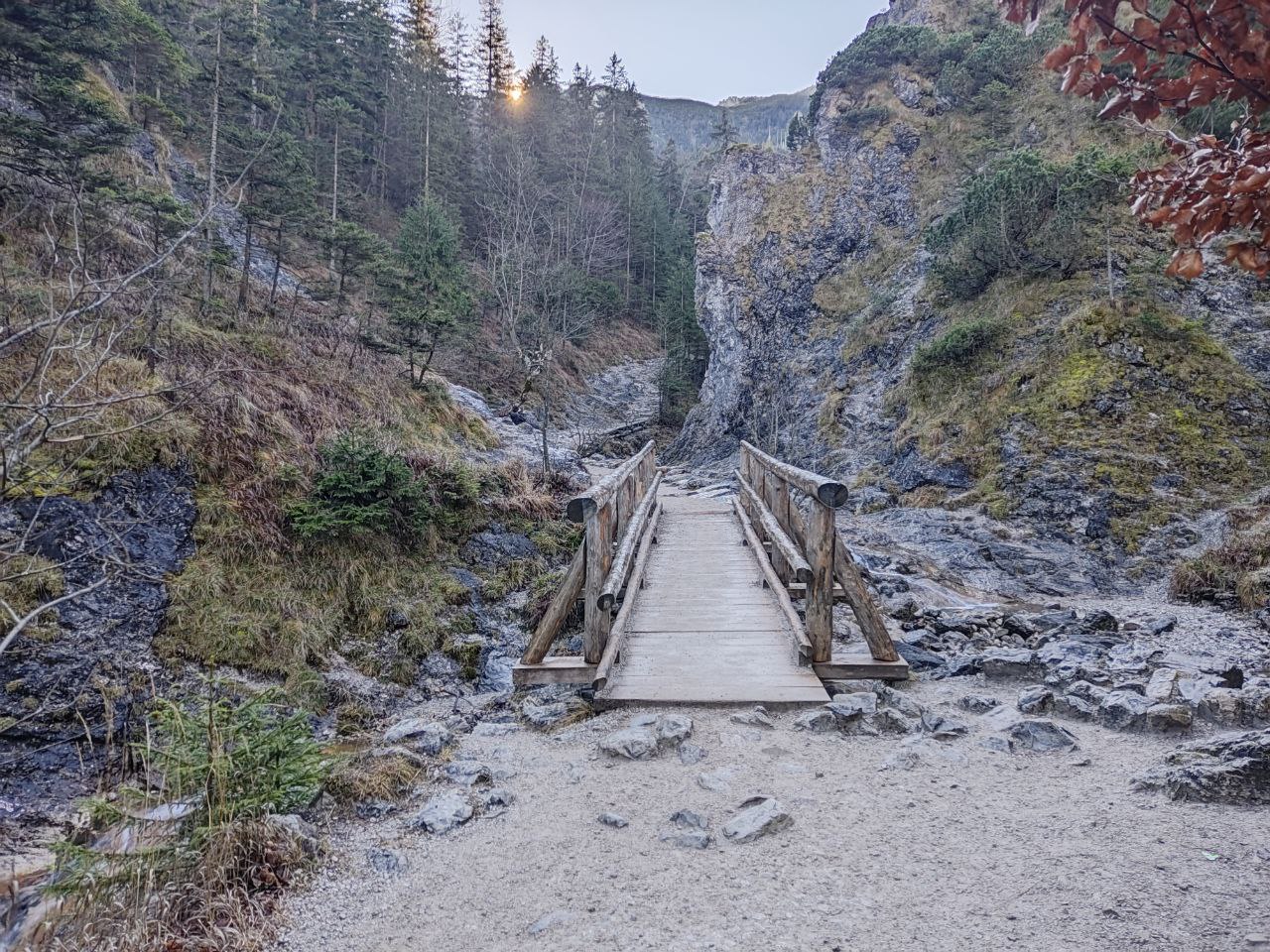 Muchas rocas, árboles, puentes, e incluso una pequeña cascada, pero todavía faltaba más camino por recorrer aunque Pawel y yo decidimos relajarnos un rato sentados en alguna roca mientras disfrutabamos el clima y el hermoso paisaje.
Lots of rocks, trees, bridges, and even a small waterfall, but there was still more road to go but Pawel and I decided to relax for a while sitting on some rocks while enjoying the weather and the beautiful scenery.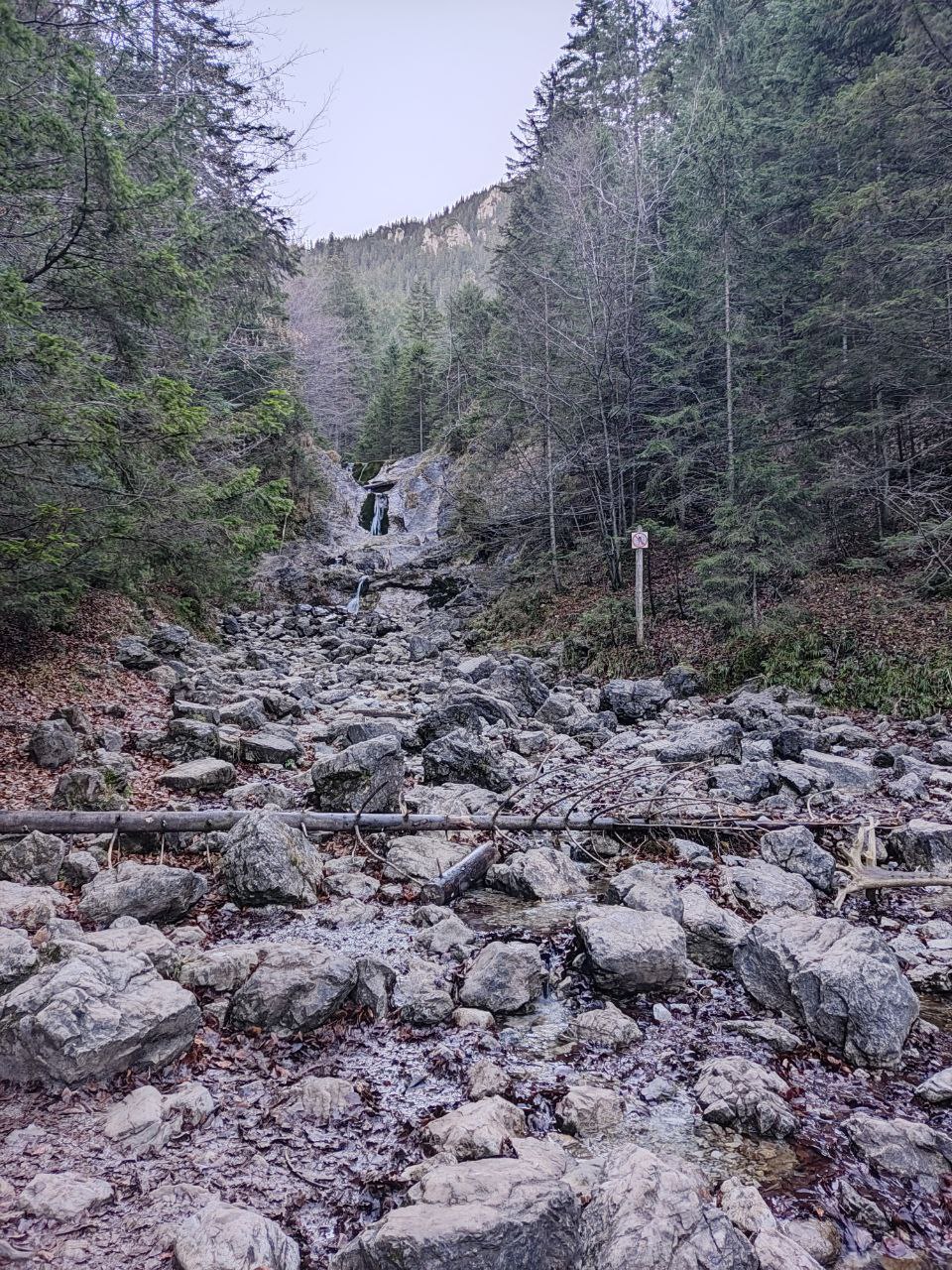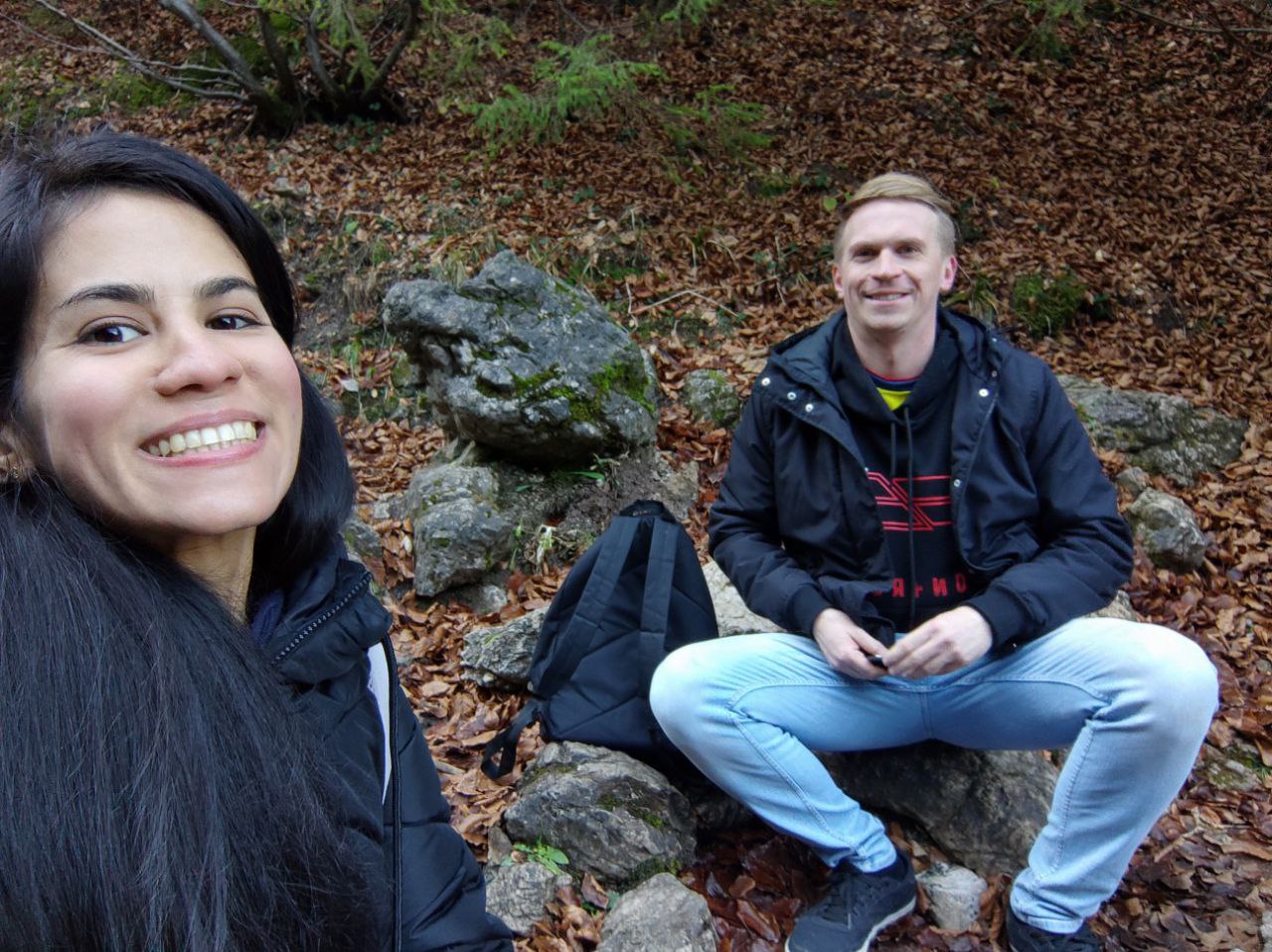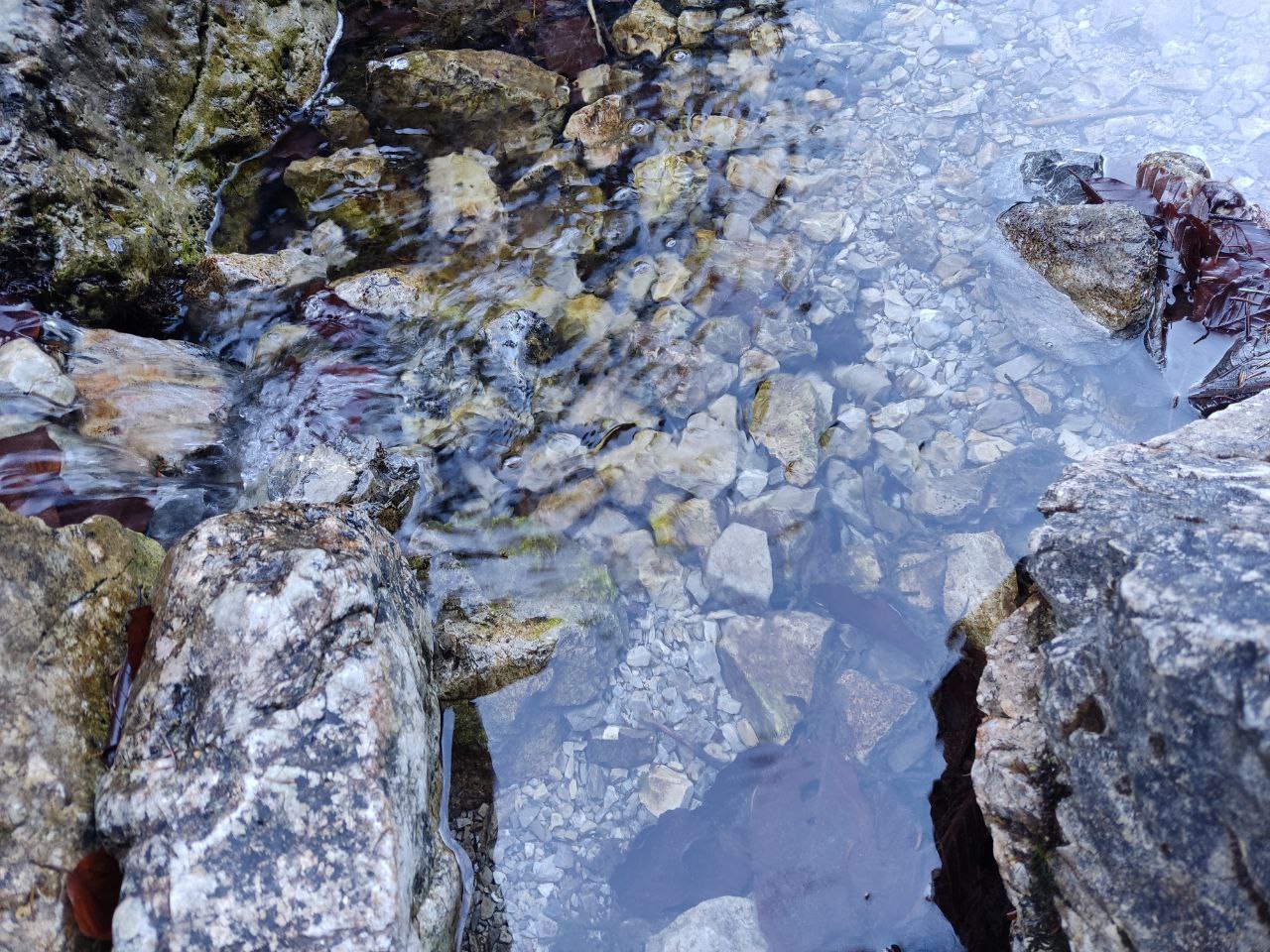 Ok debo confesar que luego de relajarnos no pudimos continuar jajaja, realmente nos cansamos y decidimos regresar a casa, que bueno que no decidimos hacer otro paseo más largo, pero es que realmente se necesita mucha energía para hacer senderismo y nosotros no estamos muy acostumbrados a ello, sin embargo lo disfrutamos.
Ok I must confess that after relaxing we could not continue hahaha, we really got tired and decided to return home, good thing we did not decide to do another longer walk, but it really takes a lot of energy to hike and we are not very used to it, however we enjoyed it.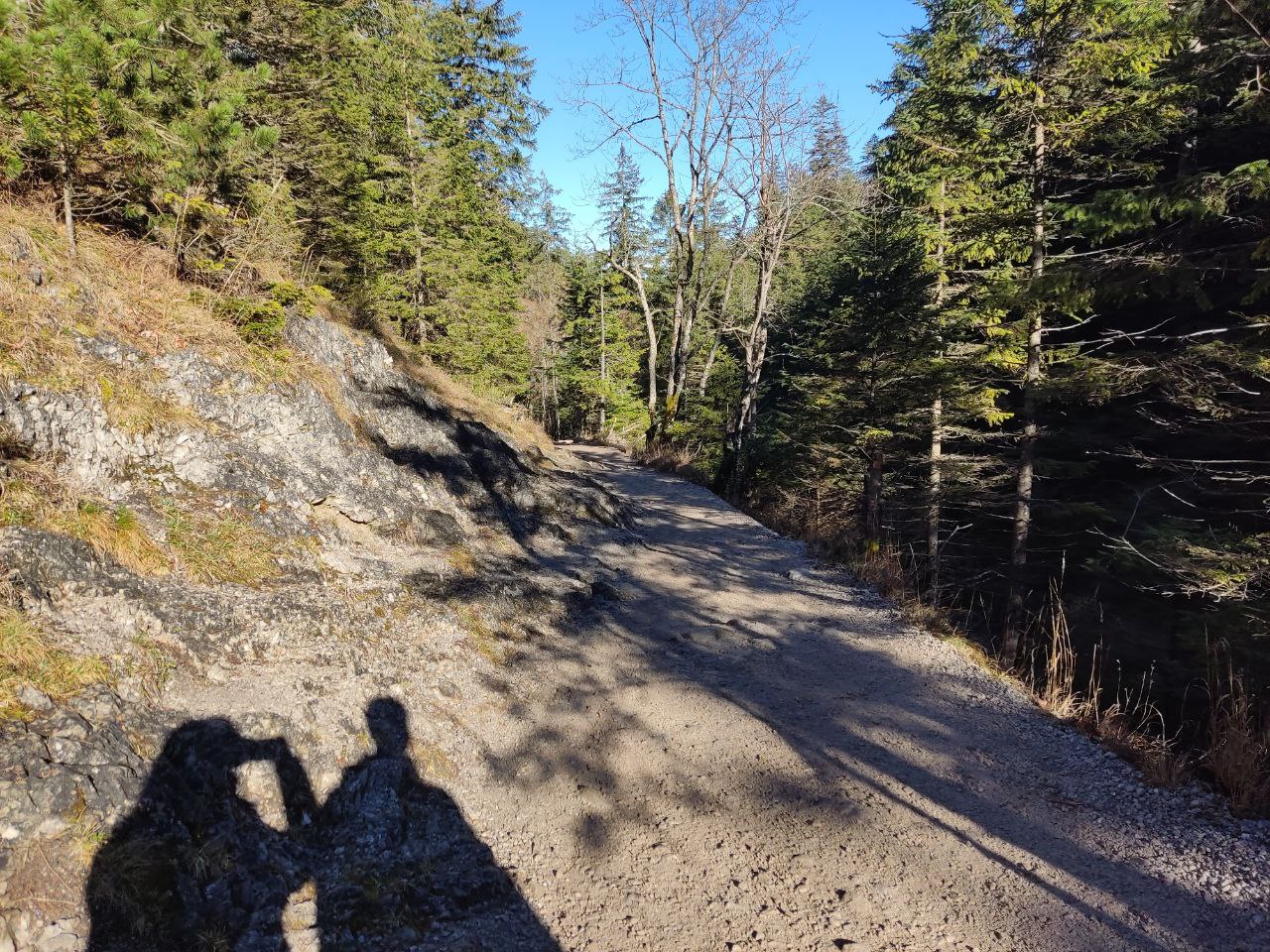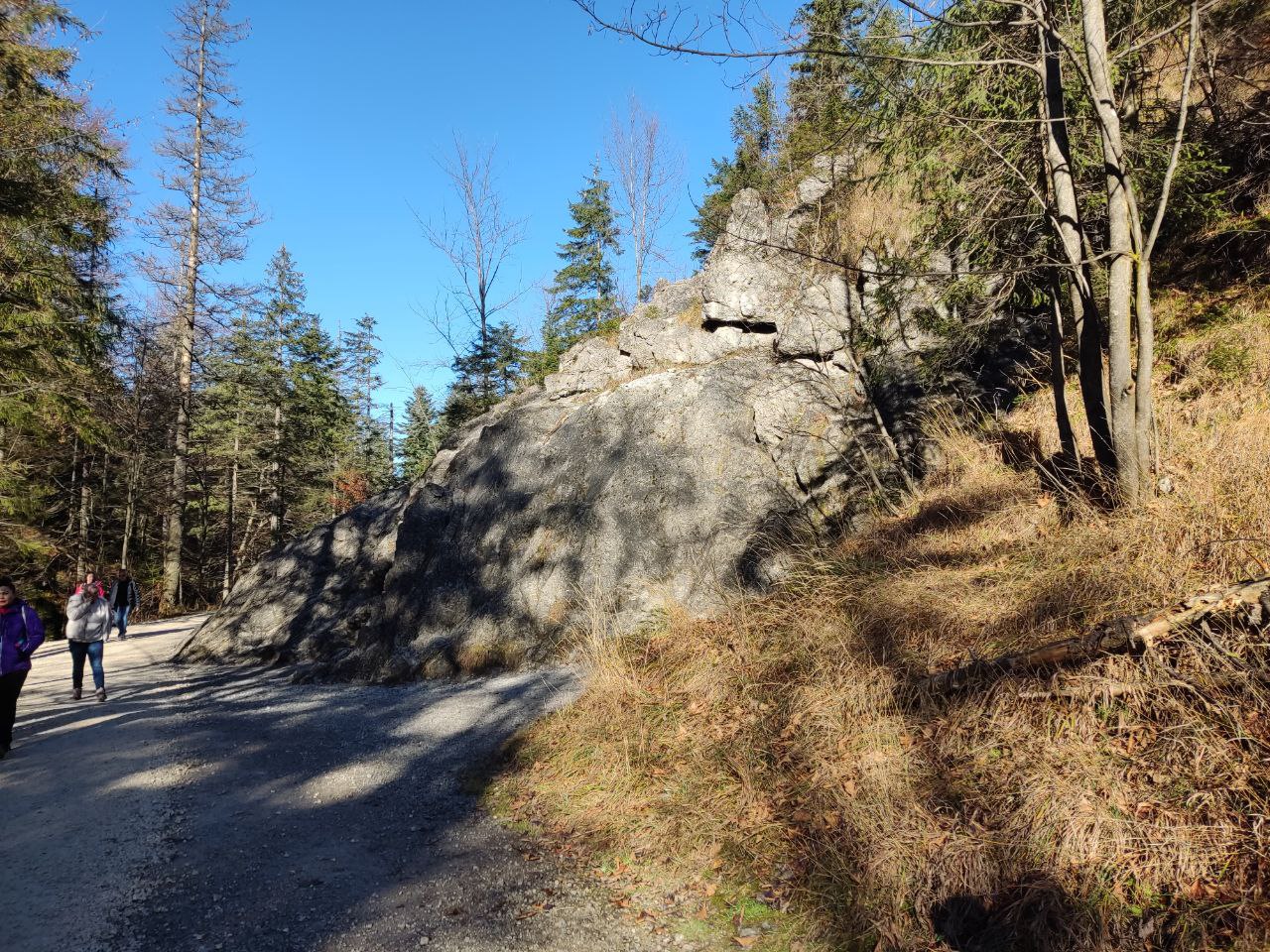 Ok regresamos pero antes necesitabamos un baño y es bueno que había uno portátil aquí, así que no se preocupen por ello. Ahora sí llegó estabamos listos para ir a probar algo delicioso.
Ok we came back but first we needed a bathroom and it's a good thing there was a portable one here, so don't worry about it. Now we were ready to go and try something delicious.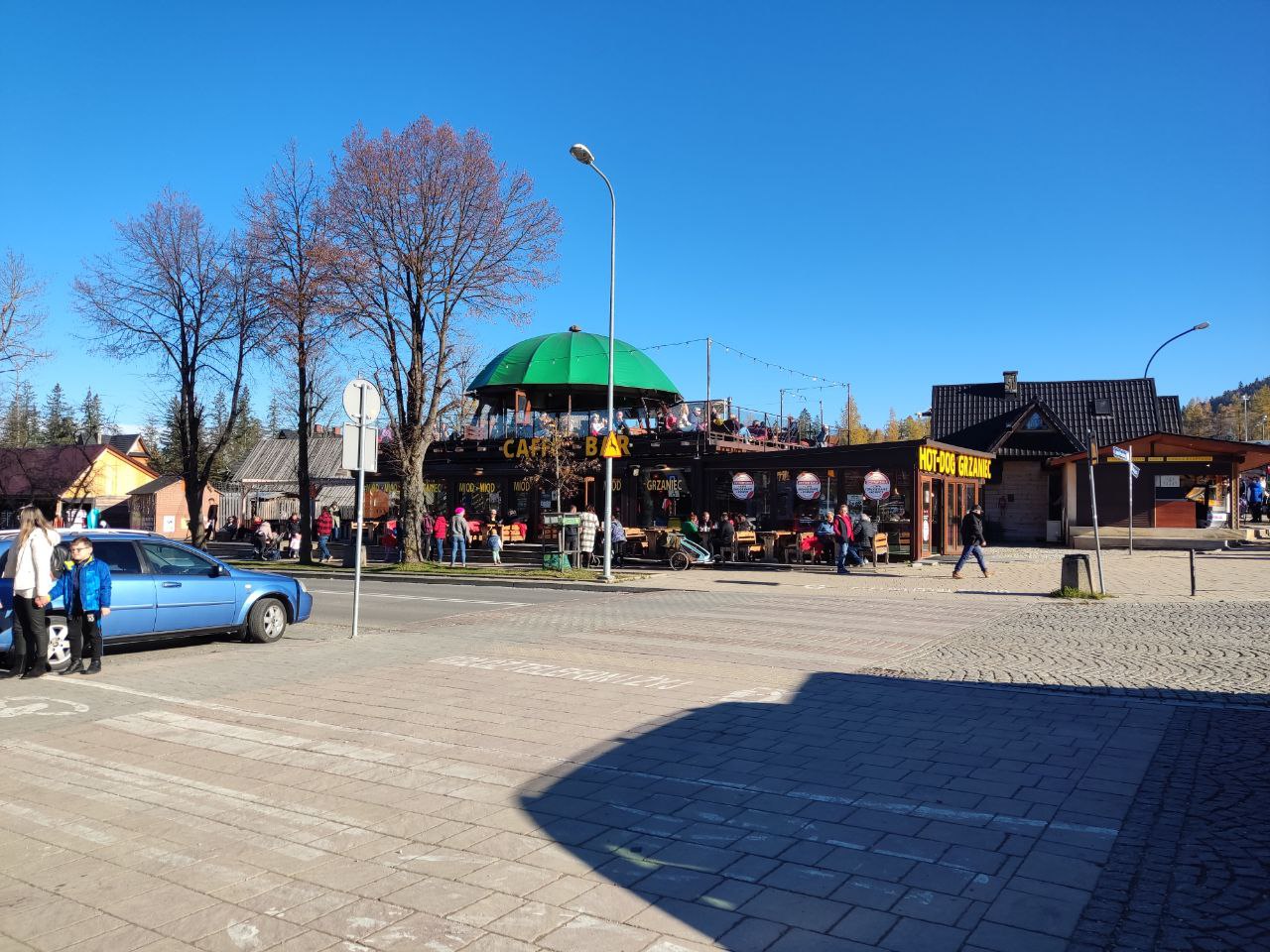 Por supuesto que lo que comeriamos sería el famoso queso ahumado con mermelada de arándanos que estaba tan delicioso como para chuparse los dedos, pagamos 4 zlotys por ello, aunque necesitabamos comer algo más así que decidimos ir a un restaurante cercano antes de volver a casa.
Of course what we would eat would be the famous smoked cheese with blueberry jam that was so finger licking delicious, we paid 4 zlotys for it, although we needed to eat something else so we decided to go to a nearby restaurant before going back home.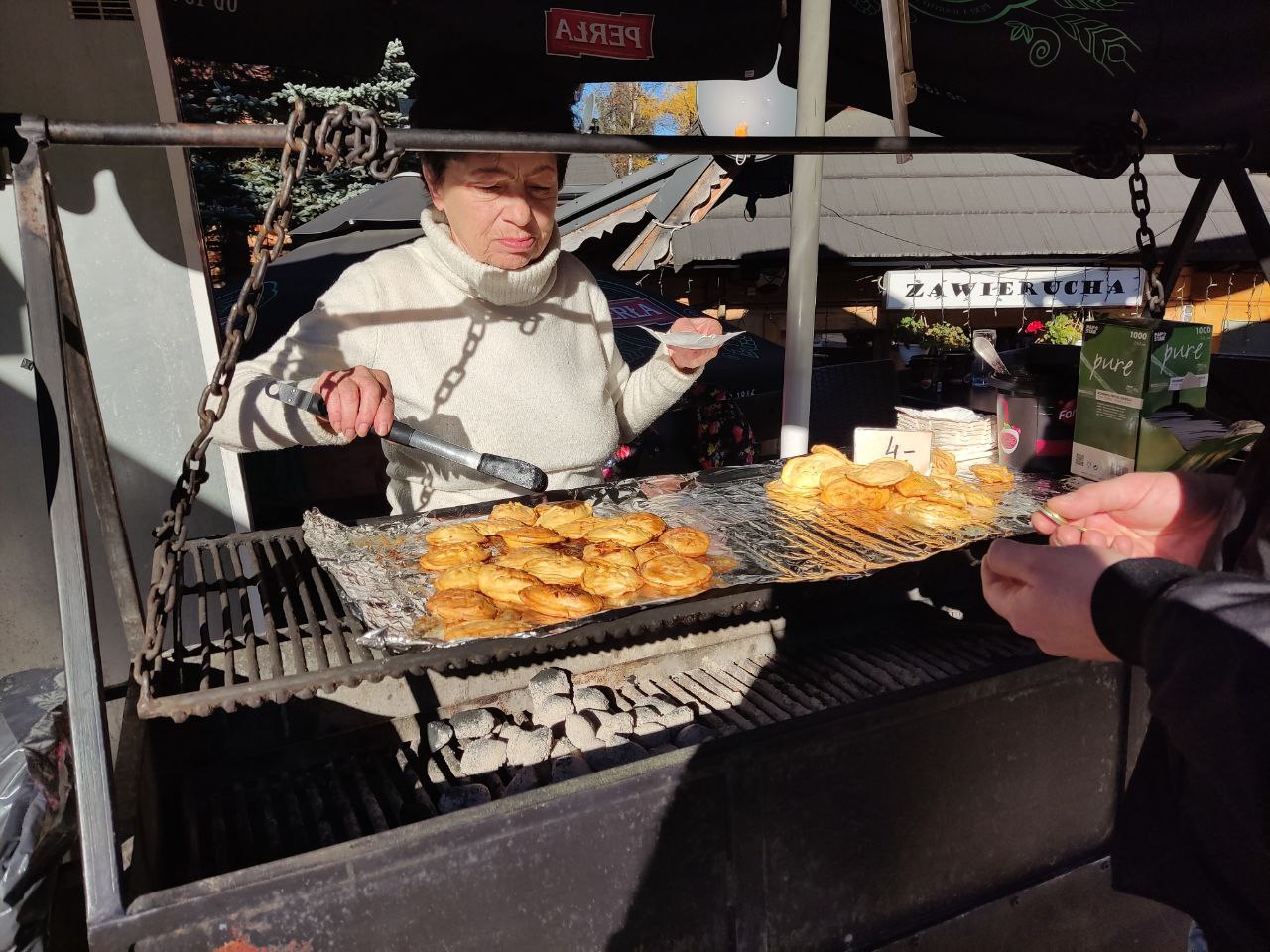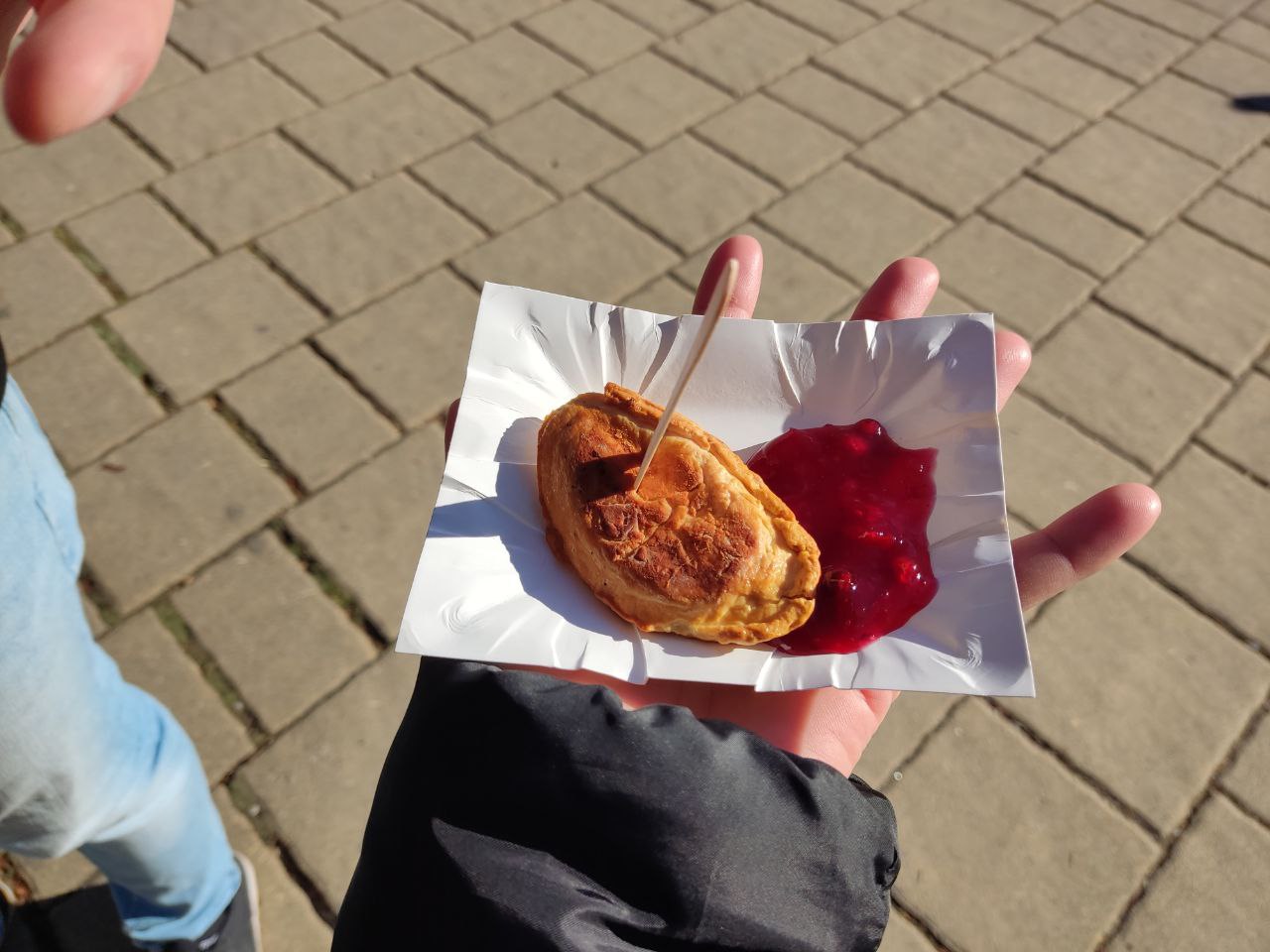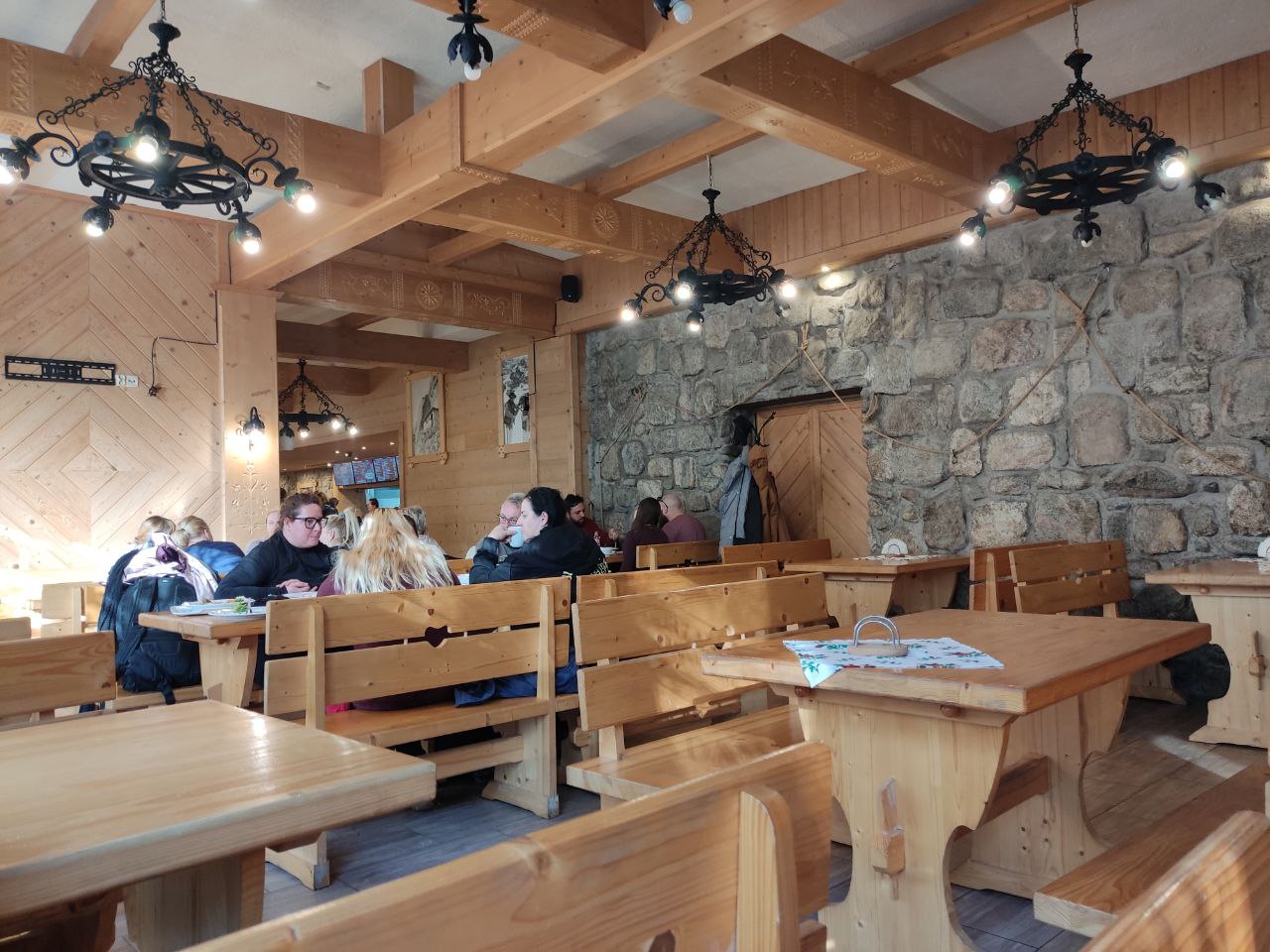 Volvimos a la rotonda y allí cerca vimos un lugar que parecía bastante bien, llamado Tatrzański Bar Mleczny, nos provocaba una sopa y algo más para compartir y eso ordenamos además de algo para beber, así que se los recomiendo porque además de tener buenos precios, todo estaba delicioso.
We went back to the traffic circle and there nearby we saw a place that looked pretty good, called Tatrzański Bar Mleczny, it provoked us a soup and something else to share and that we ordered plus something to drink, so I recommend them because besides having good prices, everything was delicious.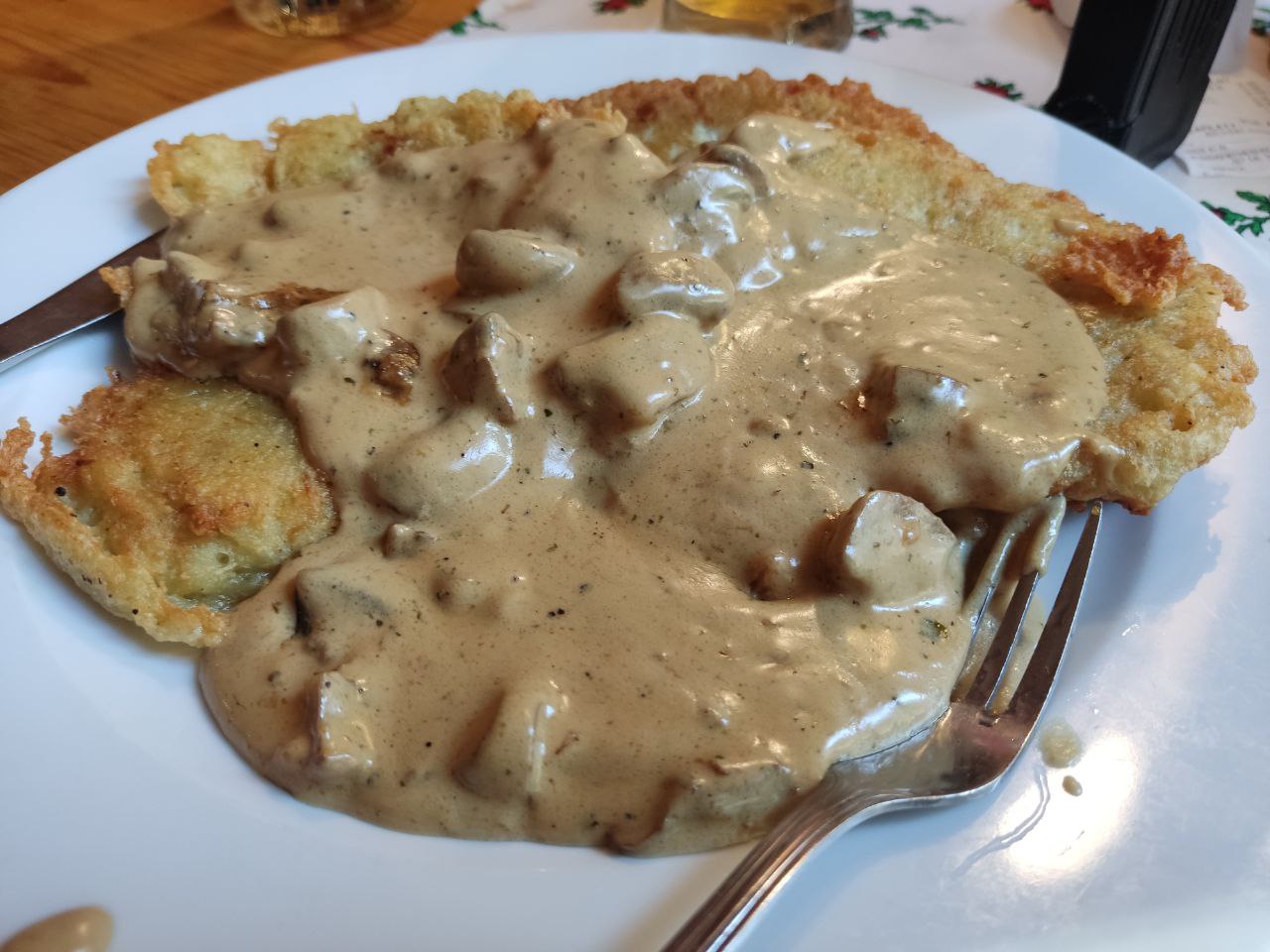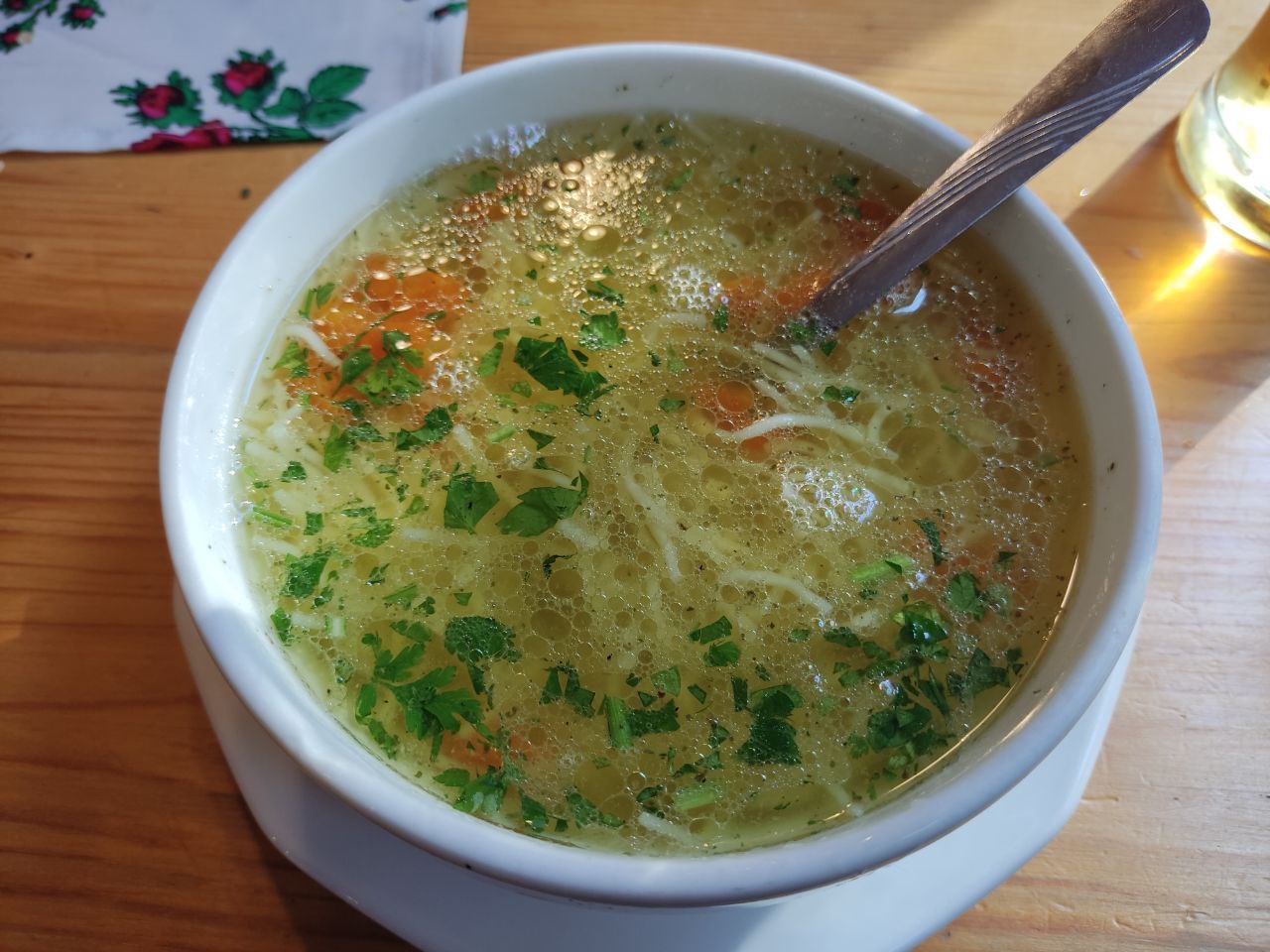 Y ahora sí contentos, llenos y felices, volveríamos a casa en el bus, pero mientras esperabamos hicimos una foto de un lindo arroyo que estaba muy cerca de la parada. Zakopane es realmente hermoso pero eso fue todo por hoy, espero que les haya gustado este paseo tanto como a nosotros. Saludos!
And now we were happy, full and happy, we were going back home on the bus, but while we were waiting we took a picture of a nice creek that was very close to the bus stop. Zakopane is really beautiful but that was all for today, I hope you liked this ride as much as we did. Greetings!