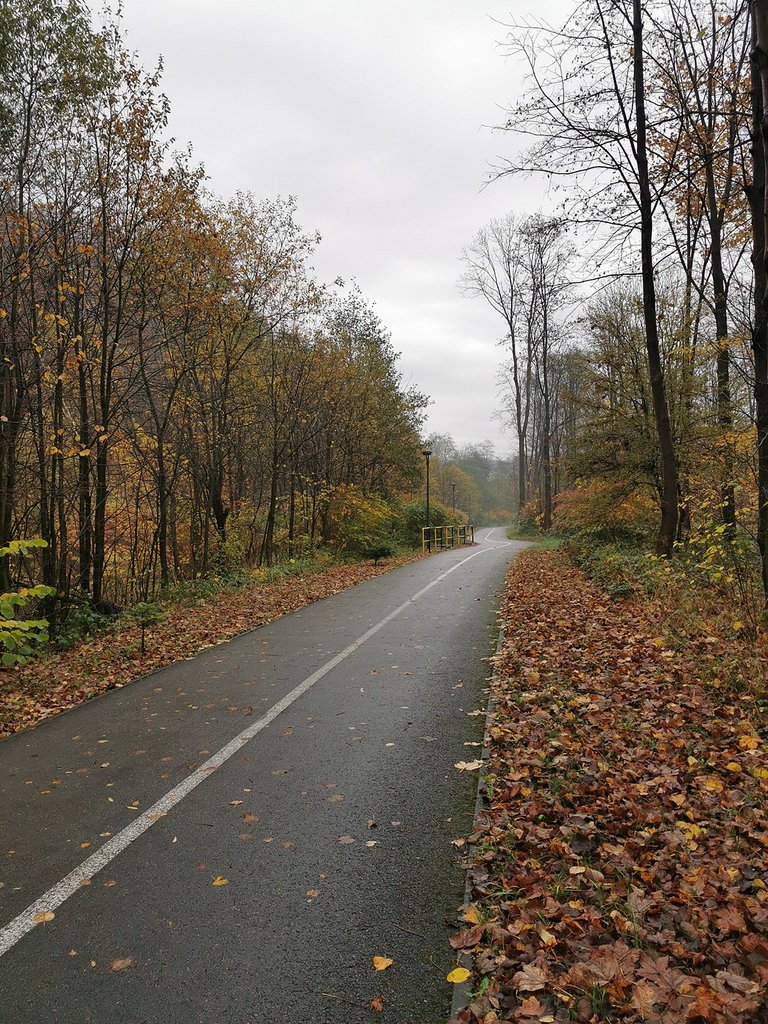 PL/ENG
Tym razem wybrałem się do kamieniołomu w Łodygowicach.
Nigdy wcześniej tam nie byłem.
Planowałem się tam wybrać dobre dwa lata, ale nigdy nie było odpowiedniej pory na zrealizowanie akurat tego planu.
Jak to zwykle bywa - spontaniczne akcje są najlepsze. Wsiadłem na rower i pojechałem :)
This time I went to the quarry in Łodygowicach.
I've never been there before.
I had planned to go there for a good two years, but there was never enough time to implement this particular plan.
As is usually the case, spontaneous actions are the best. I got on the bike and went :)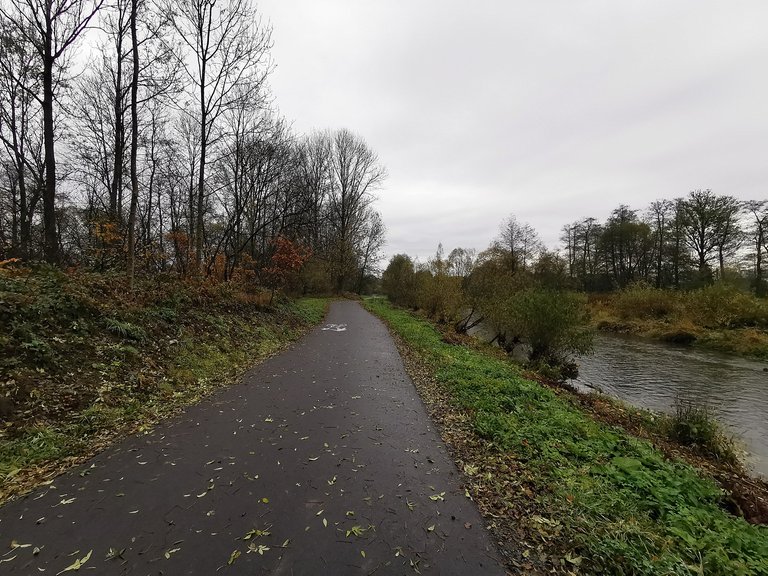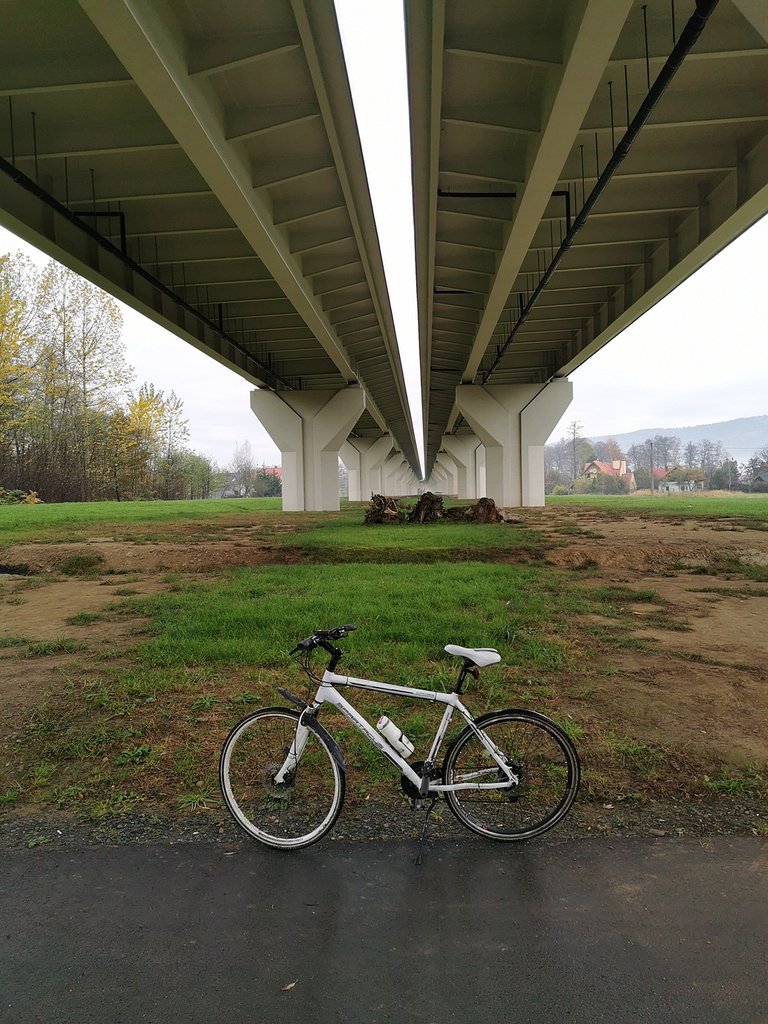 W Łodygowicach zjechałem na boczną drogę.
TIR z wanną potwierdził mi, że jadę w dobrym kierunku.
In Łodygowice I turned onto a side road.
The truck confirmed to me that I was going in the right direction.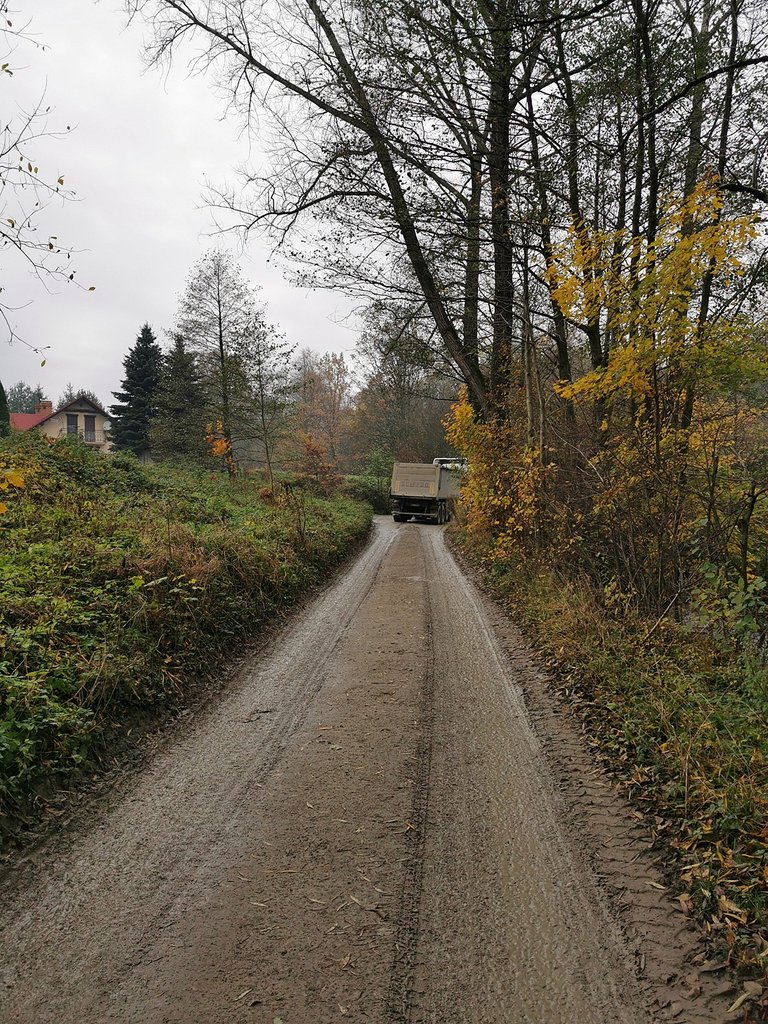 Kilkaset metrów dalej dotarłem do tablicy ostrzegawczej.
Była 9.15, więc pojechałem dalej, ale z dużą dozą ostrożności.
A few hundred yards farther on, I got to the warning sign. The warning on the board says about blowing up rocks 9-11.
It was 9.15 so I drove on, but with a lot of caution.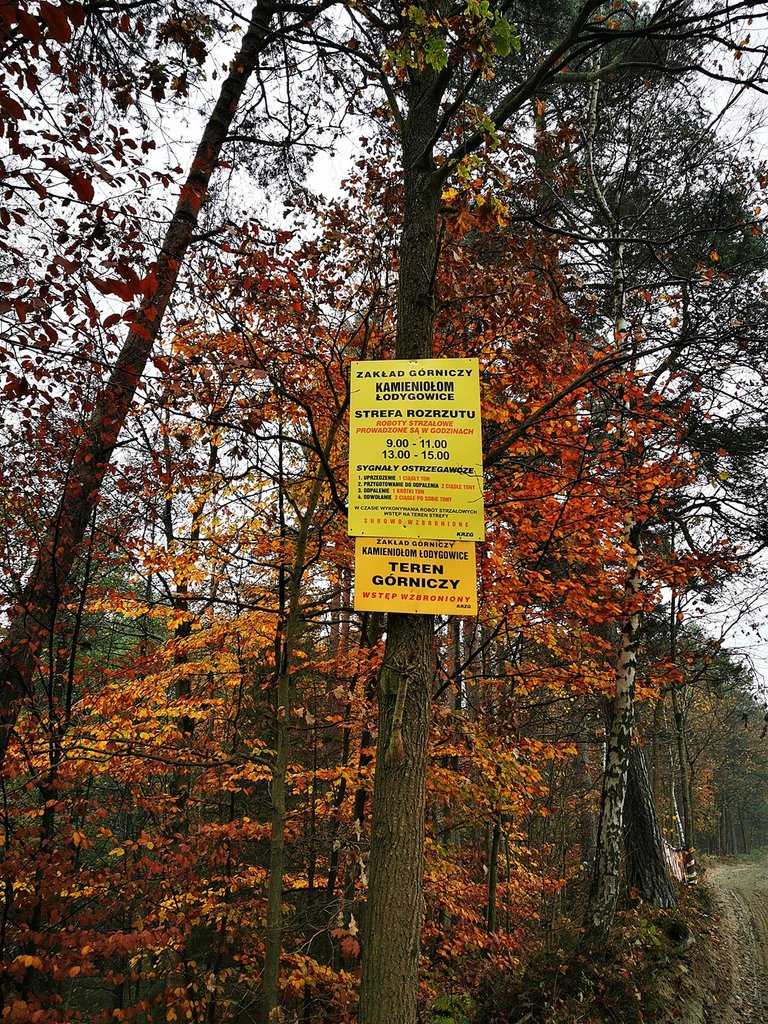 Powyżej tablicy znajdował się plac przeładunkowy z taką fajną koparką (oczywiście koparka wyglądała na nieczynną od dawna).
Above the warning sign was a reloading yard with such a cool excavator (of course the excavator looked like was out of service for a long time).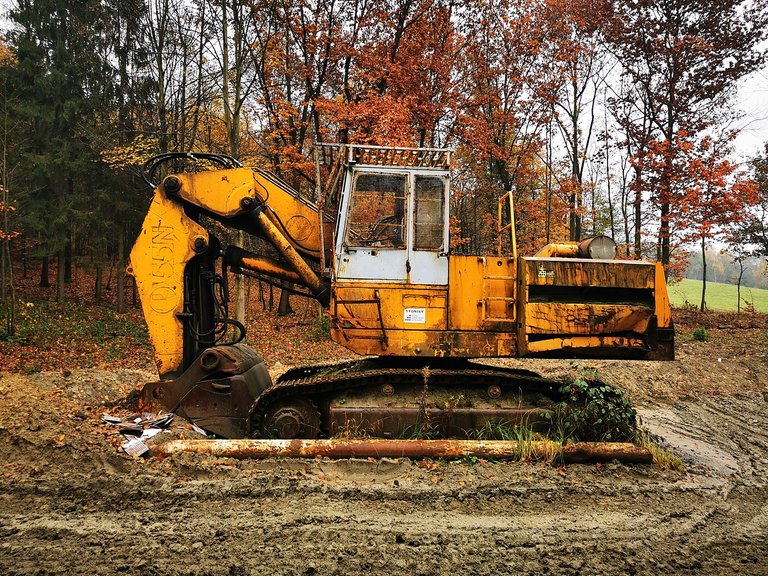 Na poboczach drogi było błoto po kostki. Jechałem jednak po szerokim śladzie opon jakiejś wielkiej ciężarówki. W pewnym momencie zza zakrętu wyłonił się ten potwór. Co prawda słyszałem go wcześniej, ale dźwięk silnika wydawał się dochodzić z oddali. Ciężarówka załadowana po brzegi zjeżdżała z góry, i na pewno nie zdążyłaby wyhamować na tym śliskim podłożu, a jechała zaskakująco szybko, wiec musiałem podjąć jedyną możliwą decyzję decyzję - zeskok z roweru, i ucieczka w krzaki.
There was ankle-deep mud on the road. But I was driving on a wide tire track of some big truck. At some point, this monster appeared around the bend. Although I had heard it before, the sound of the engine seemed to come from a distance. The truck, loaded to the brim, was going downhill, and it certainly wouldn't have slowed down on the slippery ground, and it was going surprisingly fast, so I had to make the only possible decision - jump off the bike and run into the bushes.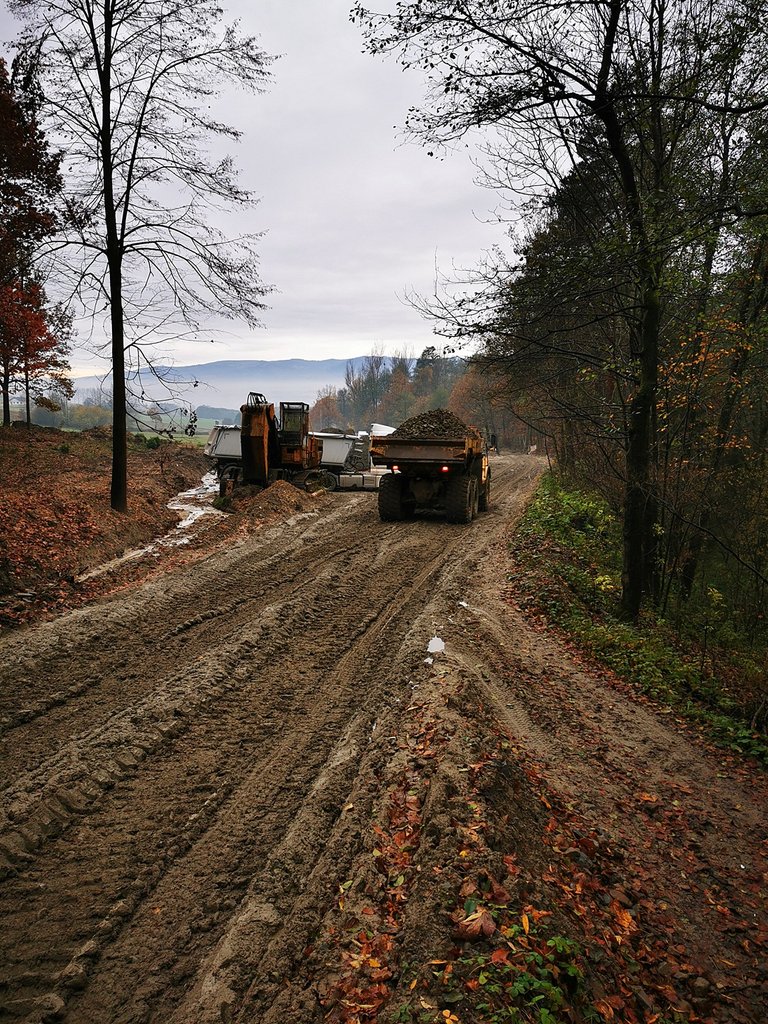 Wiedziałem już, że nie ma co ryzykować podjazdu tą drogą, więc spróbowałem objechać ten odcinek. Niestety po kilkudziesięciu metrach zakopałem się w błocie, i na tym zakończyła się moja pierwsza wizyta w tym kamieniołomie.
I already knew that there was no point in risking the drive up this road, so I tried to drive around this section. Unfortunately, after several dozen meters, I buried myself in the mud, and that was the end of my first visit to this quarry.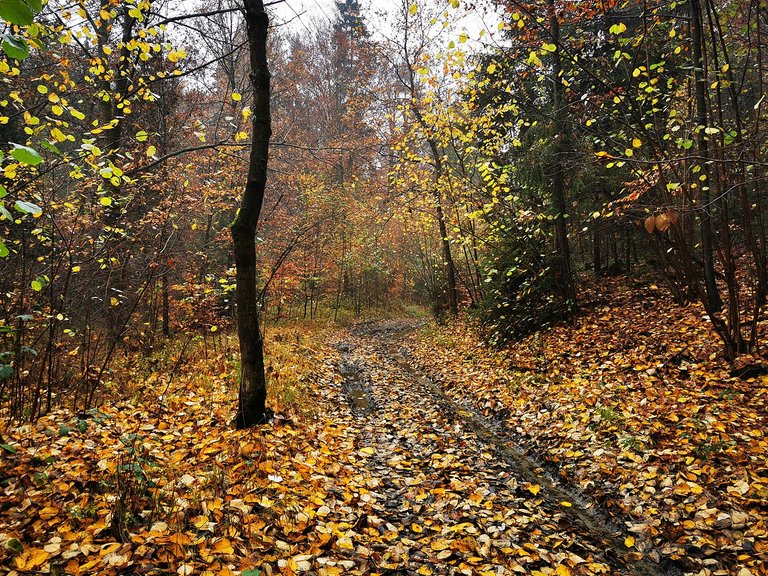 Plan jest taki, by przyjechać tu w którąś słoneczną niedzielę, gdy będzie sucho, i nie będą prowadzone żadne prace. Do samego kamieniołomu nie było już daleko.
The plan is to come here one sunny Sunday when it's dry and no work will be done. It wasn't far to the quarry itself.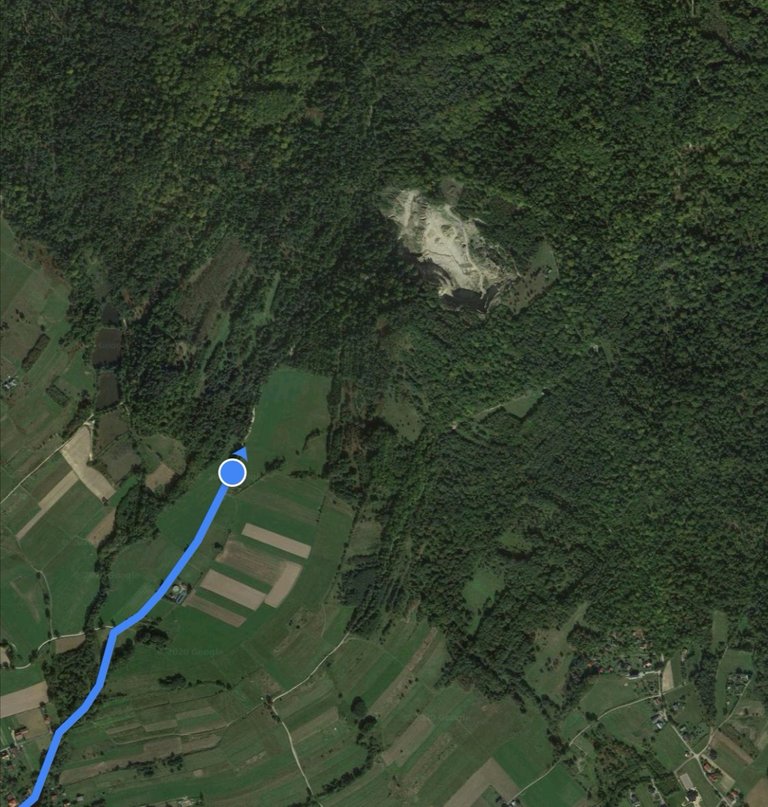 By zatoczyć ładną pętlę wybrałem drogę powrotną przez Wilkowice. Moje nogi dawno nie dostały takiego wycisku.
To make a nice loop, I chose the way back through Wilkowice. My legs have not received such a pain for a long time.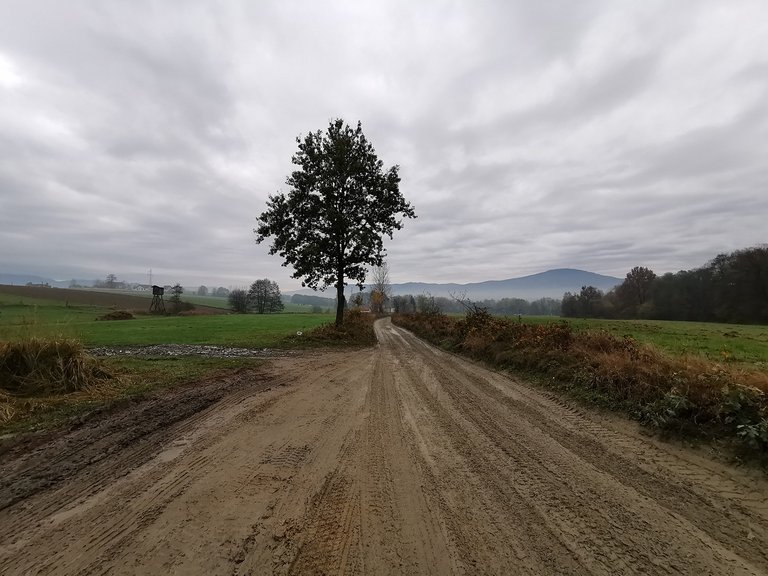 Zobaczcie na wykres.
Pomiędzy 0.28 a 0.57 widać podjazd do kamieniołomu, natomiast od około 0.58 wyrysowany jest podjazd do Wilkowic. Od 1.26 jest już powrót do Szczyrku. To był dla mnie naprawdę duży wysiłek.
Look at the chart.
Between 0.28 and 0.57 you can see the driveway to the quarry, while from about 0.58 there is a driveway to Wilkowice. From 1.26 there is a return to Szczyrk. It was a really big effort for me.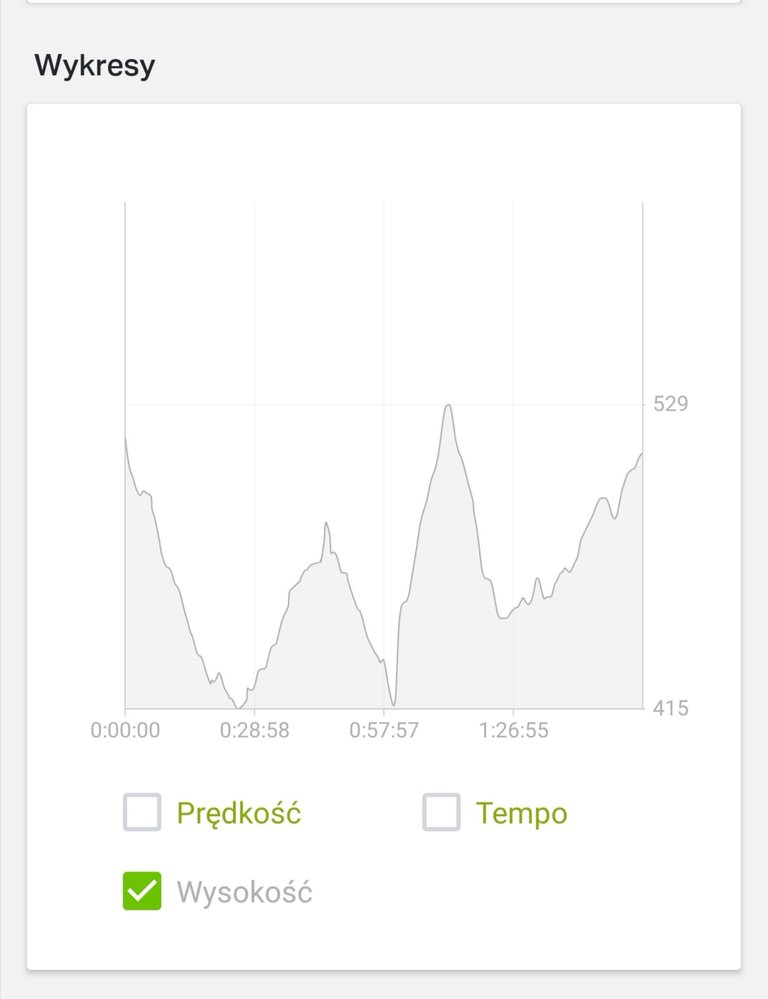 Na szczęście po pokonaniu podjazdu do Wilkowic, czekała mnie już spokojna jazda w stronę domu.
Fortunately, after defeating the driveway to Wilkowice, I was in for a slow drive towards the house.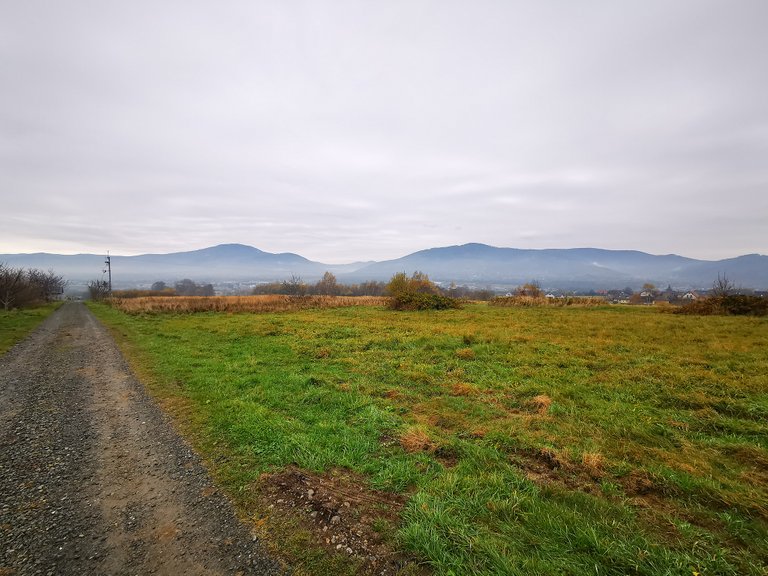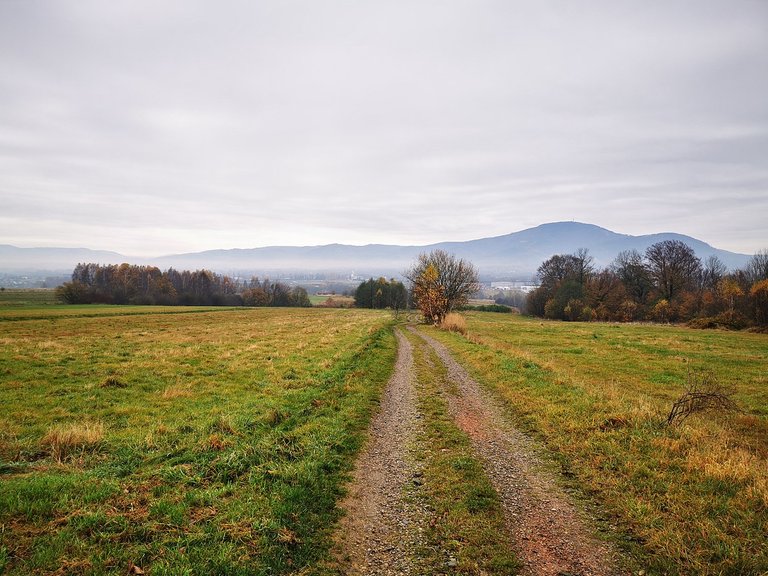 Tak wyglądała pętla, którą przejechałem.
This was the loop I drove.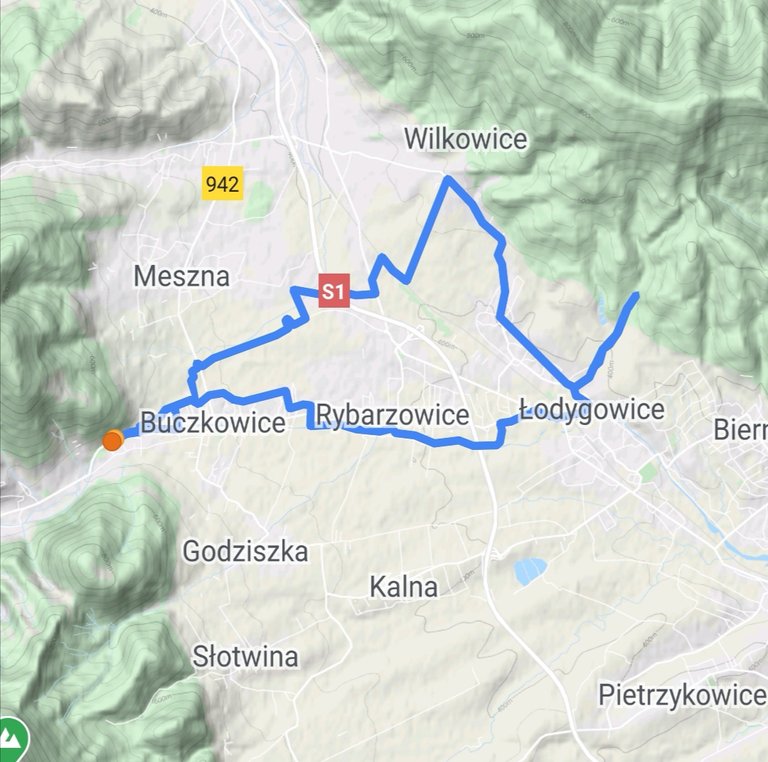 Podsumowując:
w niecałe 2 godziny przejechałem 23 kilometry. Zrobiłem ponad 200 metrów przewyższenia, i spaliłem 880 kalorii.
Summarizing:
I drove 23 kilometers in less than 2 hours. I did over 200 meters of elevation, and burned 880 calories.