"Hello twilight lover friends?


Come back with me @irwanis on this occasion I will share a photo enjoying the sunset, hope you like it.
The sunset is something I look forward to every afternoon, even when I feel comfortable with him, he always gives me the true meaning of life, also decorated with the sound of waves in the ear, very beautiful.
Here I provide photos of the sunset resulting from taking pictures in the afternoon when I found a beautiful view as proof that I went to the sea so that this beloved community would always be present.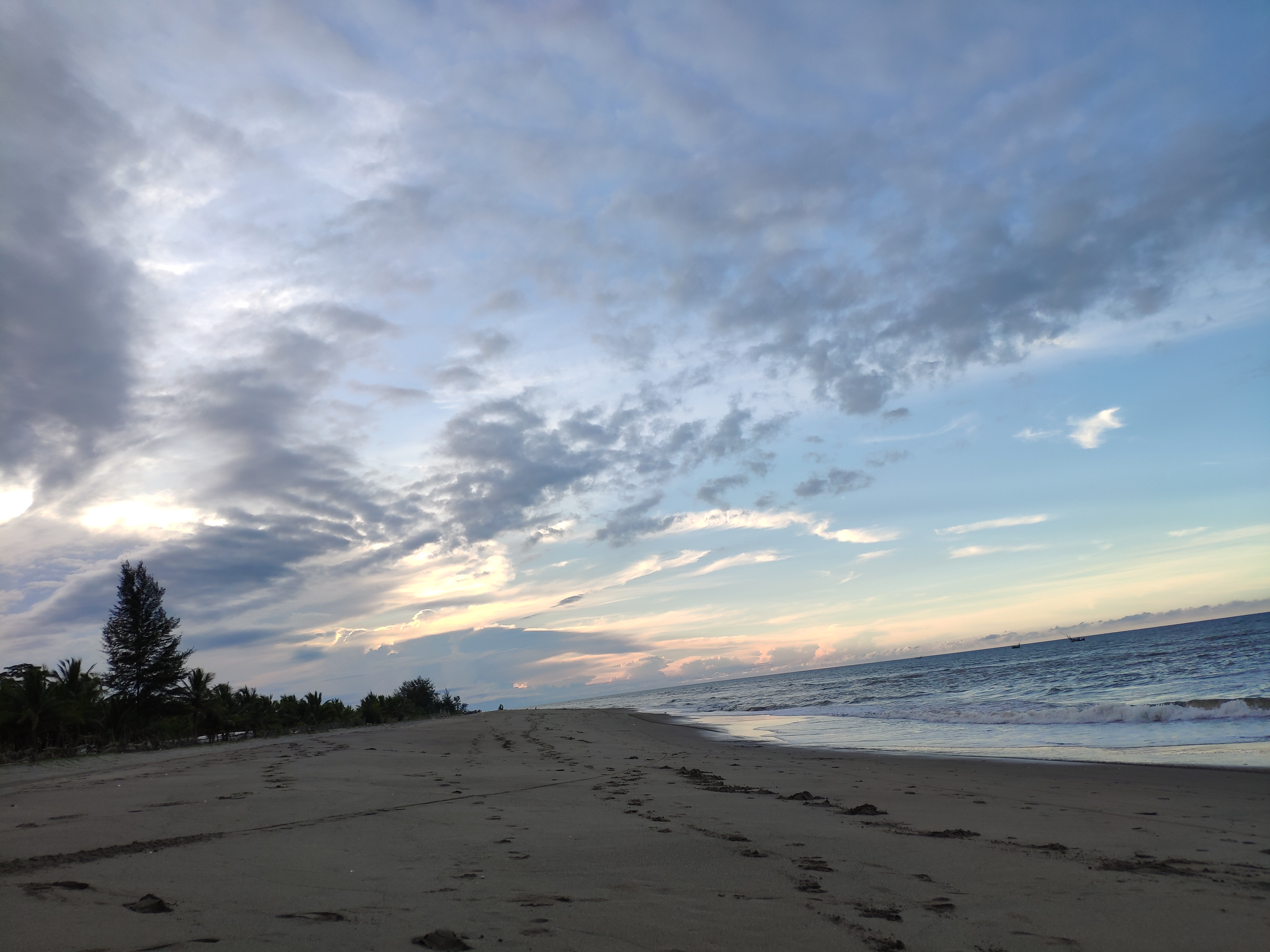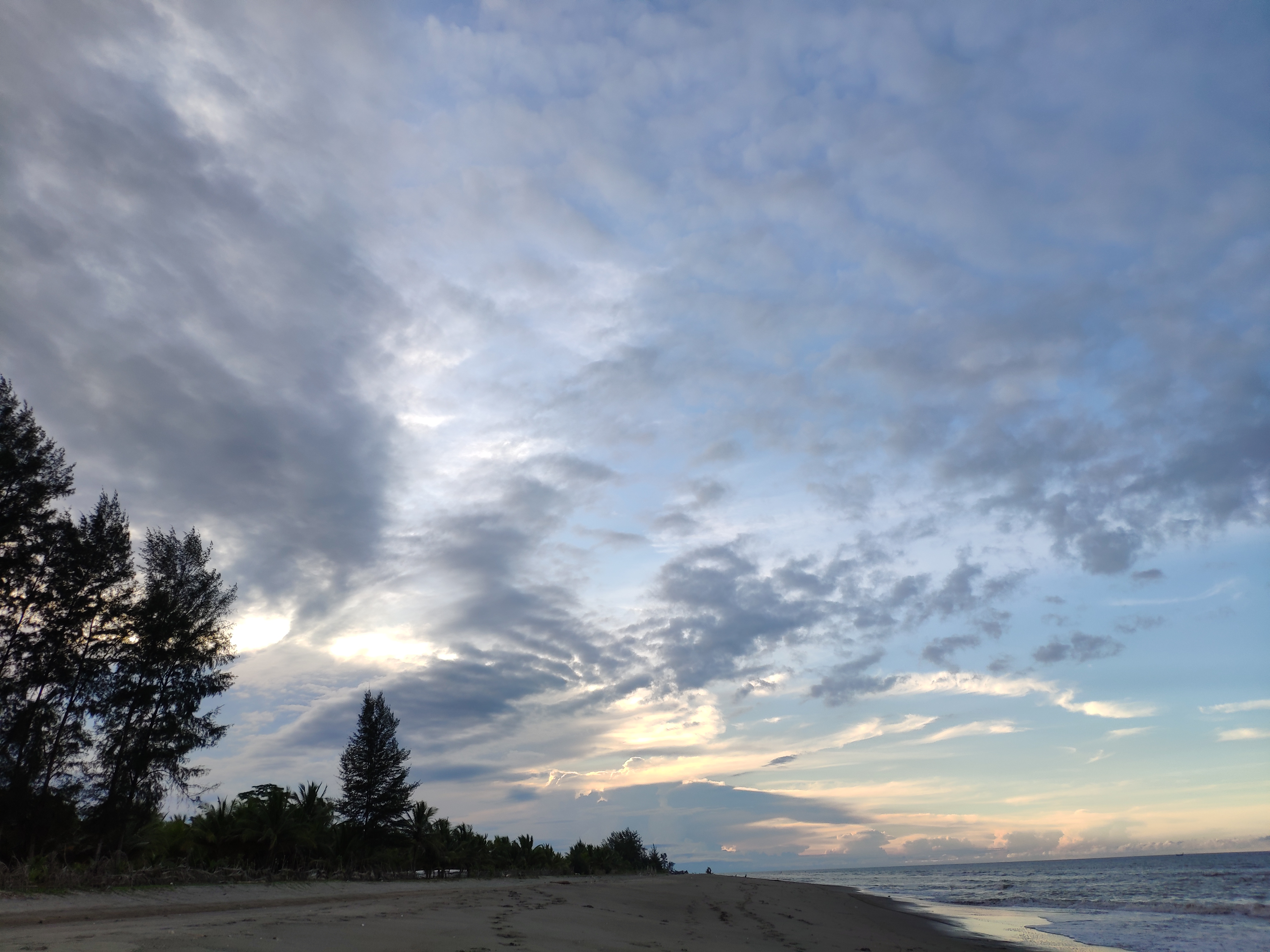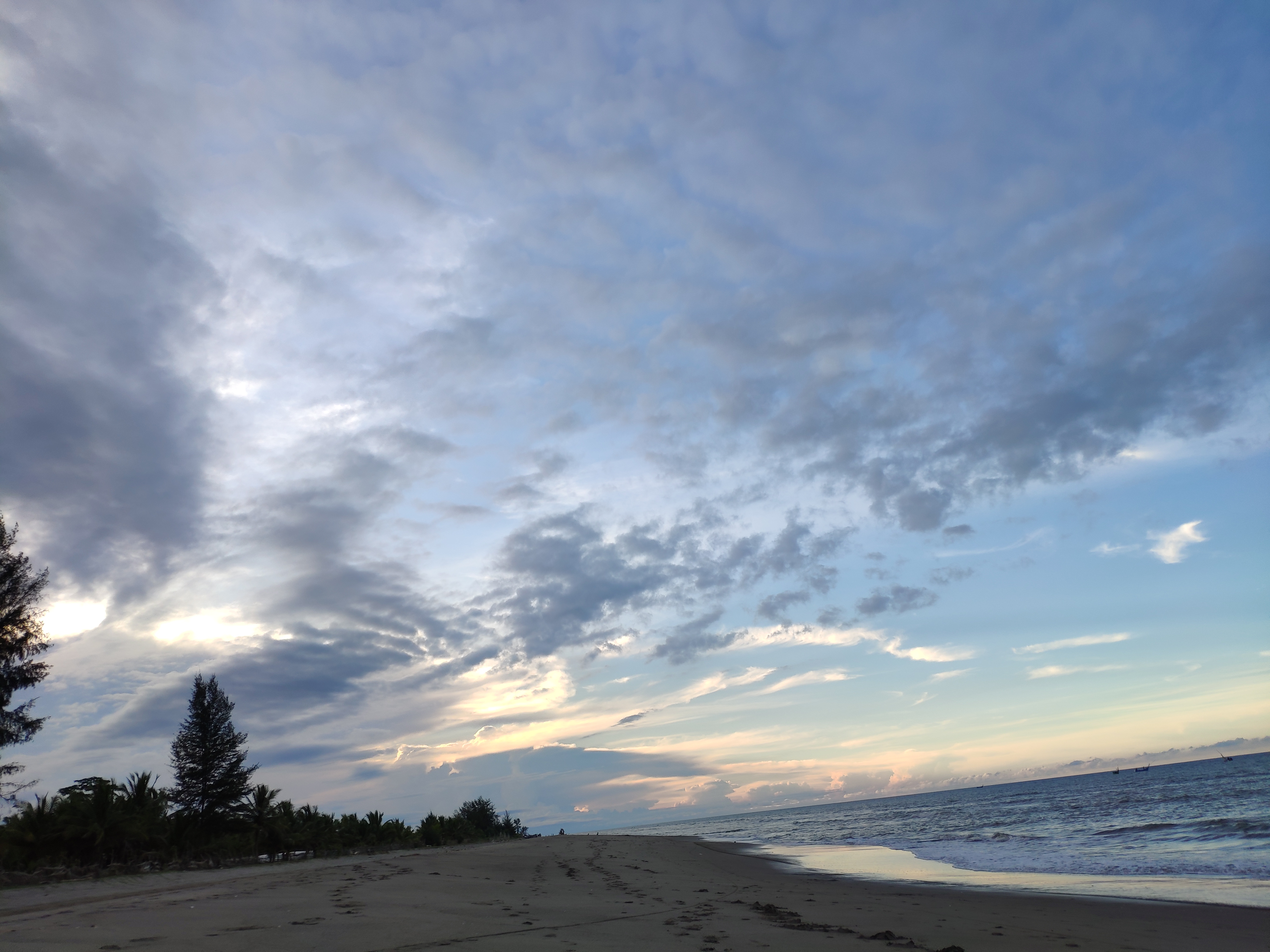 Everything I have done, good or bad, the bitter sweetness of life, I have gone through.
Until it comes to a point where the feeling of boredom is present, bored to do everything.
I'm tired of following the flow of changing times, I'm tired of feeling like life is arranged by him. Like trash in the middle of a monotonous ocean and moves depending on the current, even how strong the wind will be will have no effect. And being alone is the best way, the way to release all burdens. Hiding behind worldly demands and pursuits, my mind is tormented and my body is tired. Let the roar of the waves be the rhythm. The leaves waved to be a dancer. The wind blows conveying the verses of poetry.
Wow "life is beautiful when you are grateful" Even though it's covered with sand, the sky is walled with mountains, my life feels peaceful, I want to be here longer, alone in the corner of the earth.
That's all and so in this post, see you in the next post

INFORMATION
| Image | smartphone |
| --- | --- |
| Models | hotwav |
| Type | Android |
| Original Image | @irwanis |
| Location | Aceh |
Thank you very much to everyone who has been present in my post, see you in the next post.
BEST REGARDS
@IRWANIS