Hello dear friends, It is another beautiful end of the day. The sun lights on the waves.
Very clear sunset in the dusk.
The sun was setting in the western sky like a fireball. As the sun goes down, I see clouds forming strange patterns in the air. I enjoy that beauty. The birds leave their nests for breakfast in the morning and now they fly back to their nests. People who go home after a day's mission look tired.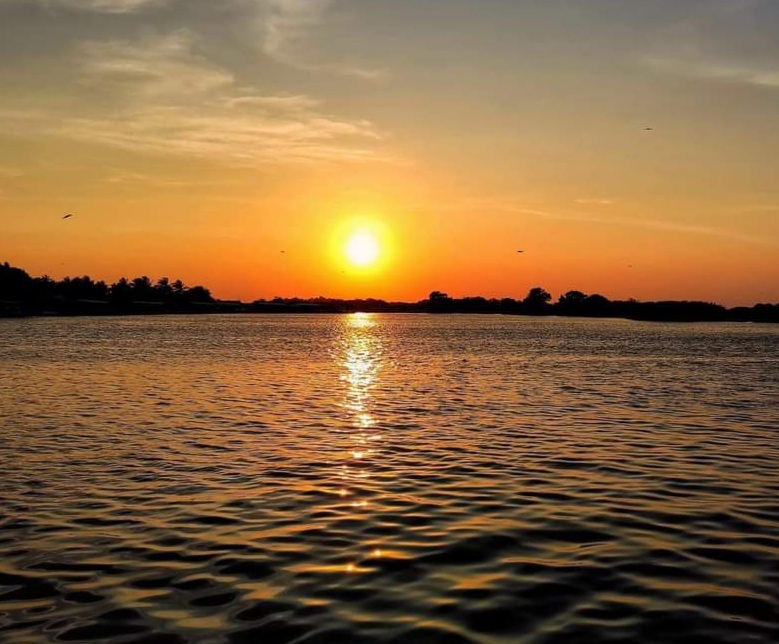 The streets look a bit uneasy. Almost everyone's journey is fast. The surrounding heat is gradually fading. I'm so excited about the beach and the lake on an evening like this. Fell this beauty!!!!!!
Thank you so much for reading.
Photo by @nilumadu
Used device - Samsung M20
Edited with photo collage app