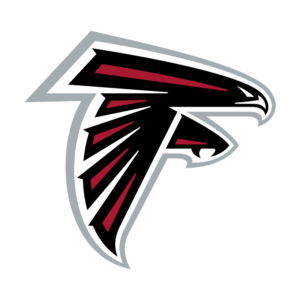 The Falcons actually did make the playoffs the year following their historically insane 28-3 choke job against Tom Brady and the Patriots in Super Bowl LI. But they haven't been to the playoffs since that 2017/18 season.

It felt like the Falcons lost their elite magic following that 2016 season. It's a shame, because people will never really appreciate how good that 2016 Falcons team was. That team was pretty great.
A handful of years later, the Falcons enter 2022/23 without former longtime face of the franchise, QB Matt Ryan, for the first time since 2007!!! Matt is now the Titans problem in the AFC South with the Colts, and former Titan QB Marcus Mariota gets a solid second chance at being a starter with Atlanta.

The Falcons have a fresh start, but still, the expectations are pretty low overall in Atlanta for the most part. Some people automatically assume that Mariota is a downgrade at QB.
I don't know though, Mariota is younger and more in his prime than Matt Ryan. Mariota is mobile and nifty at QB and he must be extremely motivated to prove he is a franchise QB. The Falcons did manage to win seven games last season too, it's not as if the Falcons are actually all that bad. Marcus and Falcons' head coach have worked with each other before while they were in Tennessee.
Mariota did lose his job in Tennessee for a reason though, and the Falcons did draft a QB in this past draft in Desmond Ridder, and the kid is a decent prospect. So it seems the Falcons are intelligently ready for any scenario when it comes to the QB position. Funny enough Ridder has been compared often to Ryan Tannehill, the very guy that took Mariota's job in 2019.

The Falcons seem to be set up decently at QB. Whoever is at QB will have a solid top WR prospect to throw to. In the first round of the NFL Draft, the Falcons chose USC WR Drake London. London is a big target, Mike Evans-ish.

Defensively, the Falcons have some players too. Grady Jarrett is a solid d-lineman and A.J. Terrell has made a name for himself in the secondary.

The Falcons are a team insanely under the radar. Nobody expects anything great from them in 2022. But this roster is not terrible at all. The Saints and the Panthers have some of their own issues, the only insane threat would be the Bucs, and many expect a decline from them.
I'd love to see Mariota do well with his second chance as long as it's not versus the Titans! I want nothing but failure from him in that situation.
How good do you expect the Falcons to be in 2022?
---
Recently I faced the Falcons on Madden and man, what a great game this was!!! Back and forth scoring throughout until the fourth quarter when I just locked my opponent DOWN on defense!
Safety Kevin Byard had a ridiculous three interceptions in the fourth quarter, TWO of which went to the HOUSE for six!
Madden 23 will be the first time Matt Ryan won't be on a Falcons Madden roster since Madden 2008!!! WILD!
This video only goes to Madden 17, but it's still pretty cool. Also includes NCAA games!!

---
But yeah, just a post about the Falcons, Madden, and the Titans.
Watched this interesting Titans video. Hopefully Malik can be more confident as a passer going forward. Hopefully Tannehill can find Treylon the ball this year!!
Titans vs Bucs this Saturday, second preseason game, it's getting real now. Let's go #TITANUP