Read this post on TravelFeed.io for the best experience
---
Hi hivers - Hola hivers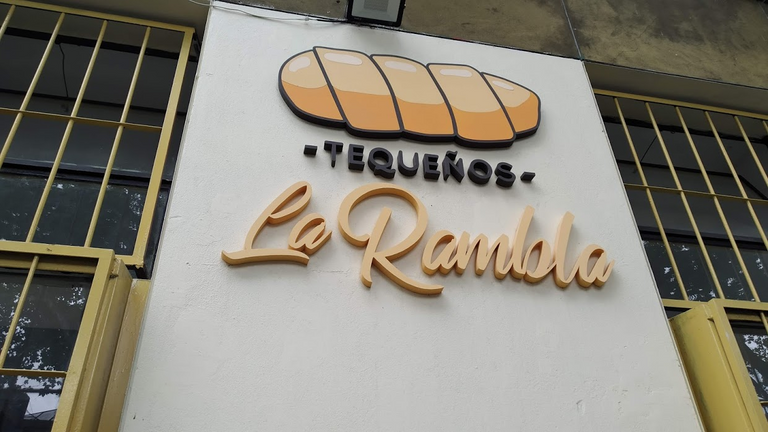 Imagen de la marca.
A day like any other with my mother-in-law Oly, just one Sunday walking through the streets of the Tristán Narvaja fair, neither of us imagined that we would ever again taste that characteristic flavor of our country.
A tequeño is more than a piece of cheese wrapped in dough, it is an ingrained part of our culture, although the popular saying says "Party without tequeños, it's not party", it is something totally true.
Although it seems easy, it is an art of preparation, taking care of every detail to arrive at this work of art that we had the pleasure of eating, taking care with details in the recipe of the dough and its thickness, but in this case "Los tequeños la rambla "are the best tequeños I have tasted in Uruguay, a perfect combination of flavor, presentation, color and cooking.
Un día como cualquier otro junto a mi suegra la señora Oly, tan solo un Domingo caminando por las calles de la feria Tristán Narvaja, ninguna de las dos nos imaginamos que volveríamos a probar ese sabor característico de nuestra tierra.
Un tequeño es mas que un trozo de queso envuelto en masa, es parte arraigada de nuestra cultura, si bien el dicho popular dice "Fiesta sin tequeños, no es fiesta", es algo totalmente cierto.
Aunque parezca fácil, es todo un arte de preparación cuidando cada detalle para llegar a esta obra de arte que tuvimos el placer de comer, tener cuidado con detalles en la receta de la masa y el grosor de la misma, pero en este caso Los tequeños La Rambla, son los mejores tequeños que he probado en Uruguay, una perfecta combinación de sabor, presentación, color y cocción.
---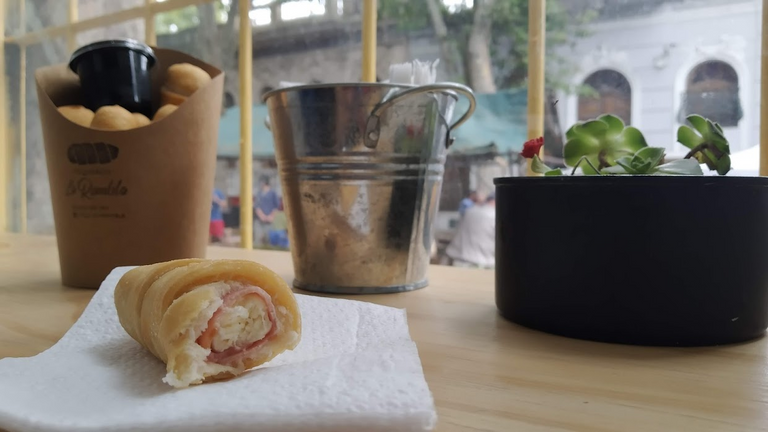 Tequeño de Jamón y queso.
---
Its creators are Oro (Oroyelix Lozada) and Juli (Juliedy Guillen), two Venezuelan girls who came to Uruguay and started this business, started through social networks, selling little by little, participating in some gastronomic fairs and little by little promoting this business, that we now see reaping the successes of hard and constant work.
A total example to follow and a source of pride for us Venezuelans in Uruguay.
Surely it has been a long journey for them, they have stood out for their own business recipes, for me it is a gourmet way of introducing part of our gastronomic culture in Uruguay, its presentation for sale is fried or frozen tequeños, being the fried ready for consumption and frozen you can take them home and cook them later fried or baked.
Sus creadoras son Oro (Oroyelix Lozada) y Juli (Juliedy Guillen), dos chicas venezolanas que llegaron a Uruguay y emprendieron este negocio, comenzaron por redes sociales, vendiendo de a poco, participando en algunas ferias gastronómicas y poco a poco impulsando este negocio que ahora vemos cosechando los éxitos de un trabajo duro y constante.
Un total ejemplo a seguir y motivo de orgullo para nosotros los Venezolanos en Uruguay.
Seguramente ha sido un largo viaje para ellas, se han destacado por recetas propias de su negocio, para mi es un modo gourmet de introducir parte de nuestra cultura gastronómica en Uruguay, su forma de presentación para la venta son tequeños fritos o congelados, siendo los frito listo para el consumo y los congelados puedes llevarlos a casa y cocinarlos luego fritos o al horno.
---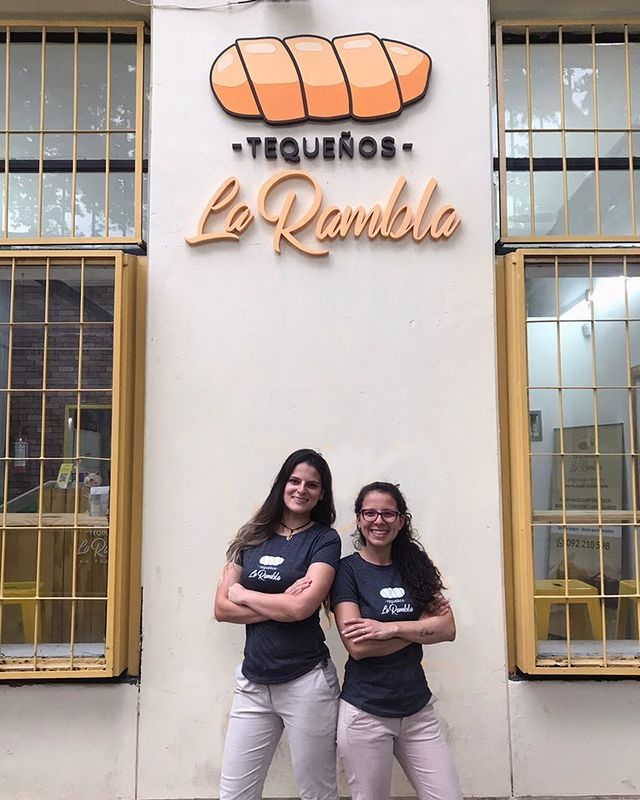 A la izquierda Oro, a la derecha Juli.
Foto Cortesía de Oroyelix Lozada.
---
The day we went to the place we ate ham / cheese, bacon / cheese and Salami / cheese, they are a total delight and I have not stopped recommending all my friends to try them.
In their recipe book, we have many options to taste the palate, for example some of those shown in this extraction from their page in the Orders now app:
El día que fuimos al local probamos jamón/queso, panceta/queso y Salame/queso, son una delicia total y no he parado de recomendarle a todos mis amigos que los prueben.
En su recetario tenemos muchas opciones para degustar el paladar por ejemplo algunas de las mostradas en esta extracción de su pagina en la aplicación Pedidos ya :
---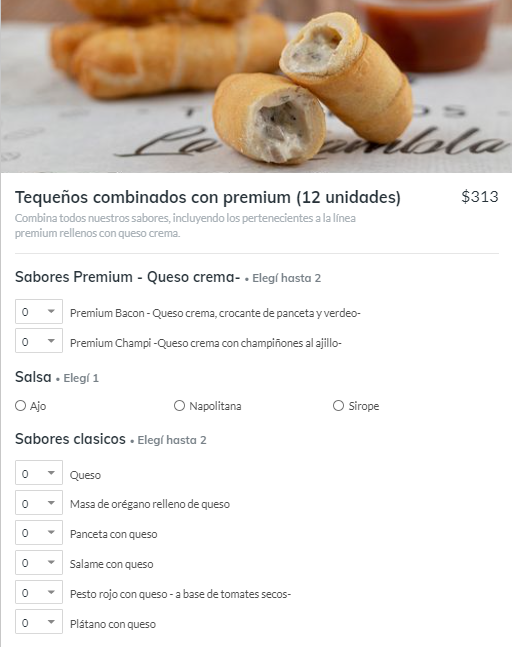 Menú de Tequeños la Rambla en Pedidos ya.
---
Its place is small and cozy and it also makes you feel part of the history of Tequeños la Rambla, just as we enter we have the collection box with the menu on the right side of the collection box with an appropriate size so that everyone can see it.
In the exterior windows but inside the premises, we have two aerial tables with chairs to sit down to eat, but it is behind those tables and next to the cash desk, where the magic happens, simple and exciting we have this beautiful and sublime infographic that makes you feel part of it.
Su local es pequeño y acogedor además te hace sentir parte de la historia de Tequeños la Rambla, justo al entrar tenemos la caja con el menú en la parte derecha de la caja con un tamaño adecuado para que todos puedan verlo.
En las ventanas exteriores pero dentro del local tenemos dos mesas aéreas con sillas para sentarse a comer, pero es detrás de esas mesas y al lado del mostrador de caja, donde ocurre la magia, sencillo y simple tenemos esta infografía tan linda y sublime que te hace sentir parte de ello.
---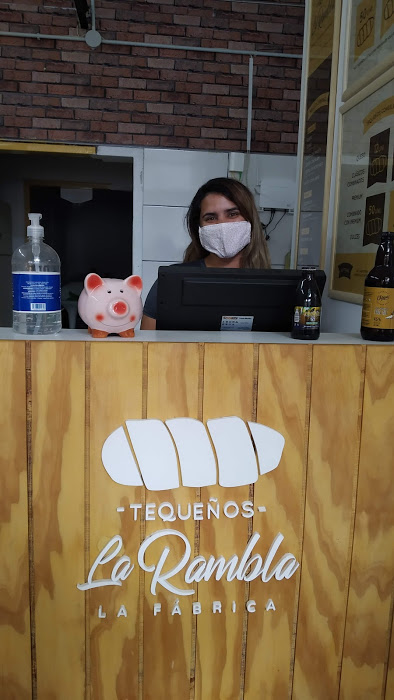 Eilyn Graterón la amable cajera que trabaja los domingos en las mañanas.
---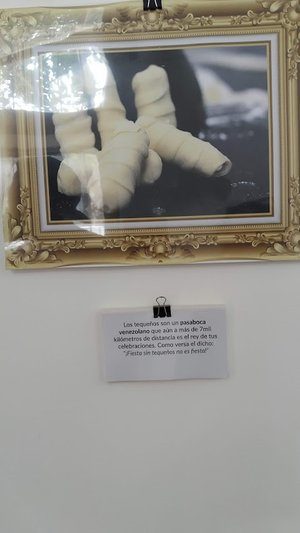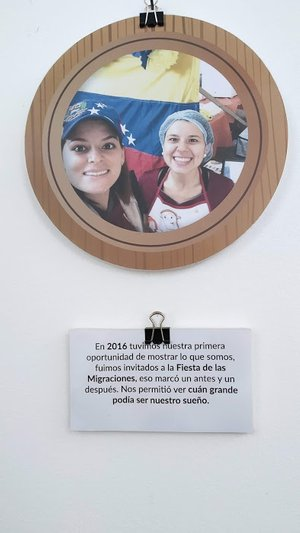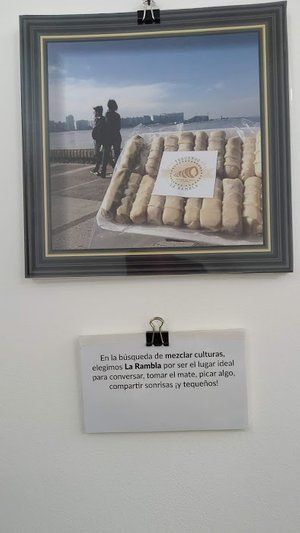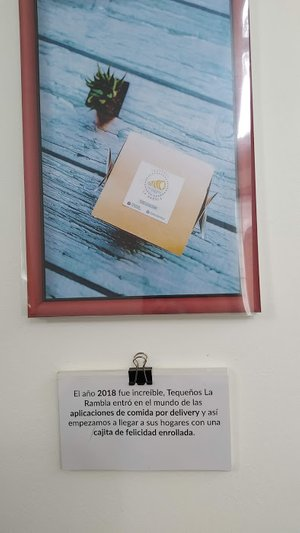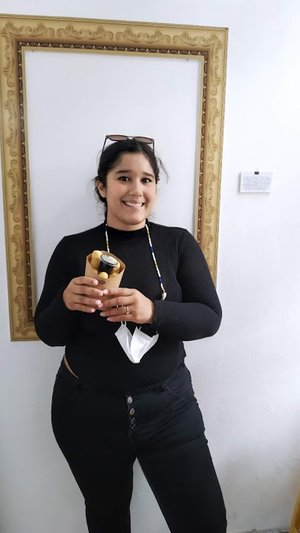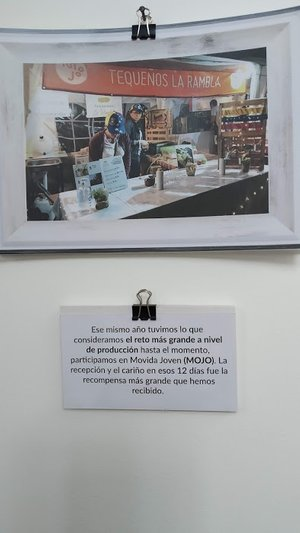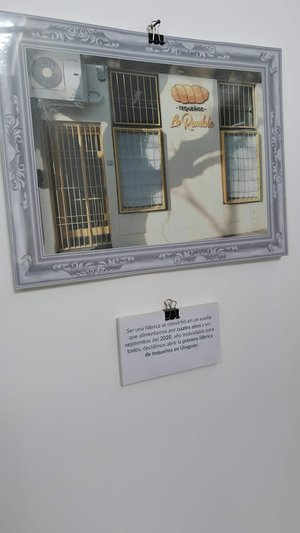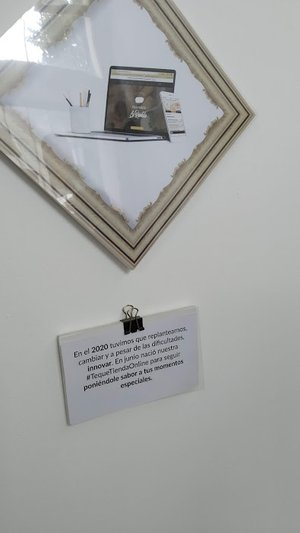 ---
A tequeño can be present on a common day as in my case, walking through the fair with the family, in your corporate meetings, at your parties, in your meetings with friends and in the freezer to have a delicious breakfast or dinner in minutes.
That is why, if you are in Uruguay, do not hesitate to request with delivery, visit them on facebook, instagram or their website, you will truly not regret it.
Un tequeño puede estar presente un día común como en mi caso paseando por la feria con la familia, en tus reuniones corporativas, en tus fiestas, en tus reuniones con los amigos y en el congelador para tener un desayuno o cena deliciosa en minutos.
Es por ello, que si estas en Uruguay no dudes en pedir a domicilio o visitarlos en facebook , instagram o su pagina web, verdaderamente no te vas a arrepentir.
---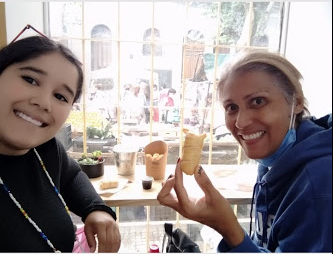 Yo y oly.
---
Esto ha sido todo por hoy, si te gusta lo que hago, siente libertad de ayudarme a seguir.
This has been all for today, if you like what I do, feel free to help me continue.
Δ
https://www.paypal.me/carlagonz
Δ
El ingles no es mi idioma natal, me ayudo de traductores para realizar estos post.
Todas las fotos excepto las que indiquen lo contrario, son de mi propiedad.
English it is not my native language, I help myself with translators to make these posts.
All photos except those that indicate otherwise, are my property.
Δ
Muchas gracias por leer.
Ten un bonito y feliz día.
Con amor Carla Gonzalez Venezolana en Uruguay.
Thanks so much for reading.
Have a nice and happy day.
With love Carla Gonzalez Venezolana in Uruguay.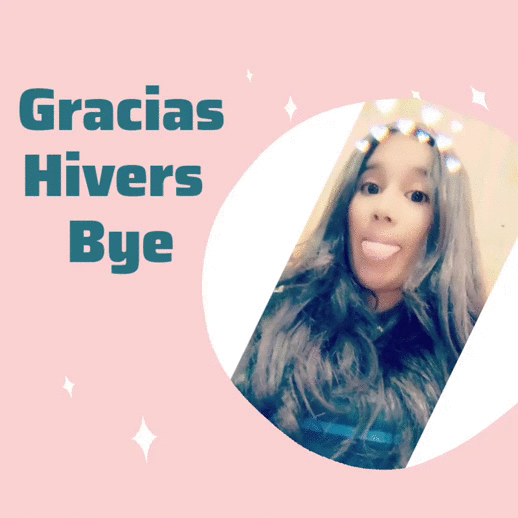 ---
View this post on TravelFeed for the best experience.