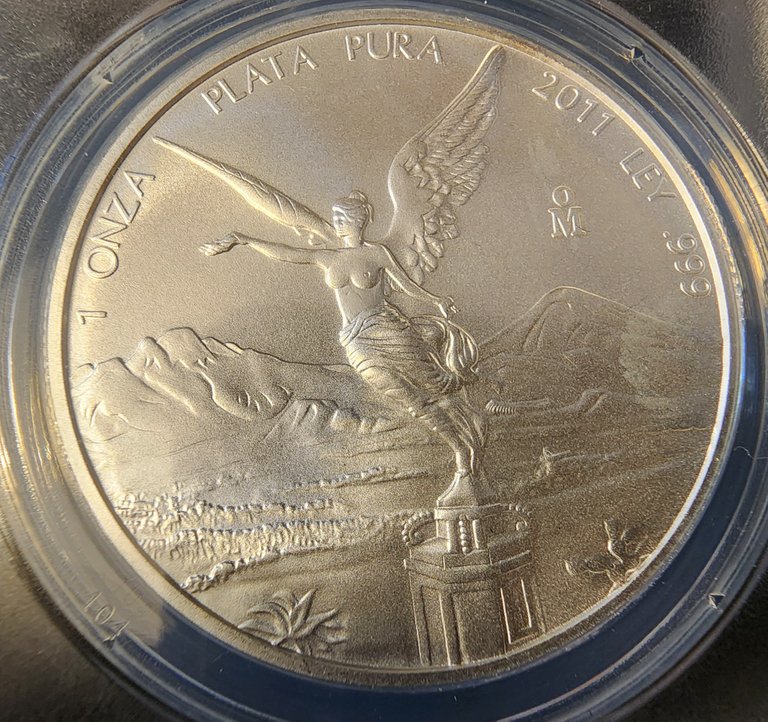 A 2 birds with one stone type of deal happened here, I really wanted to add a Libertad to my collection and I did not have any certified graded coin, I was at a jewlery shop and picked up this bad boy for 75 dollars CAD, rather expensive however it was the cheapest Libertad I could findat the time here in Canada, my usual go to silvergoldbull is selling a 1 oz 2022 version without any certification for 105 so I think I got a reasonable deal especially since mine is a bit older and graded.
A week ago I stumbled on a new coin shop and I actually picked up 2 more libertads, a 2 oz antiquated variant and a 1/10 oz variant for a special project but more on those later on when the coin post cue gets to them.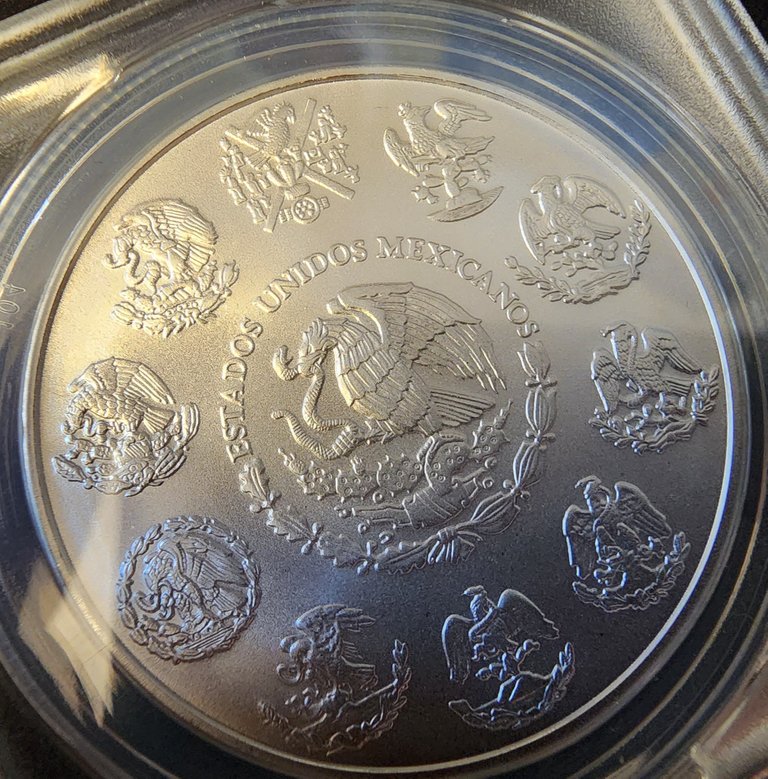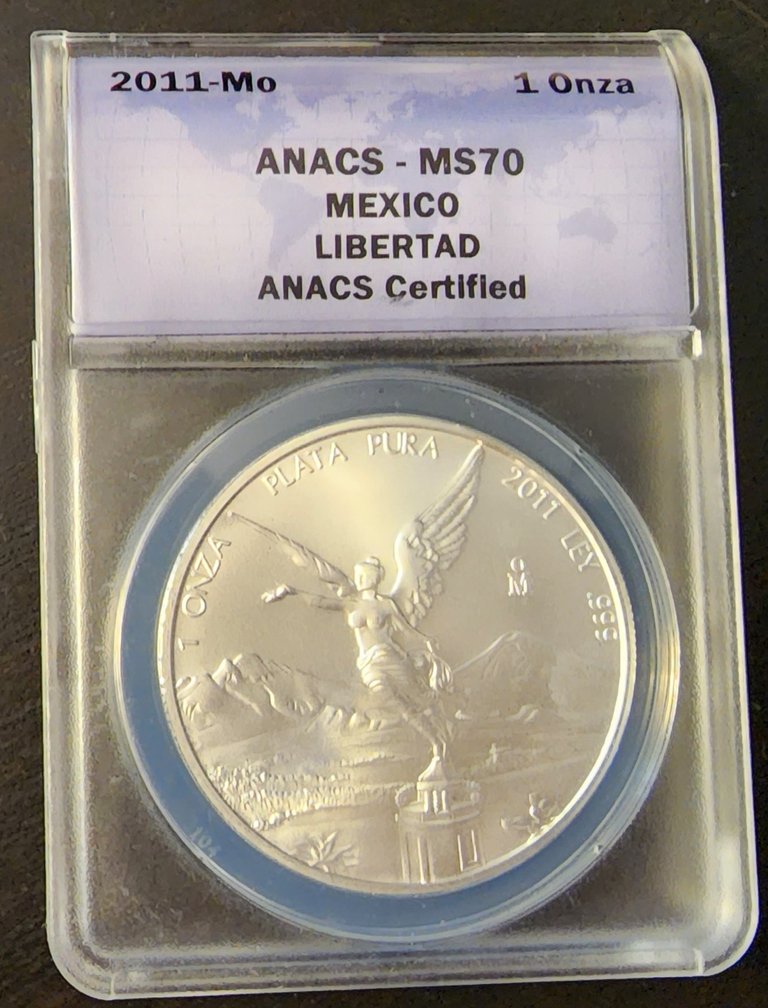 Coin specifications right below.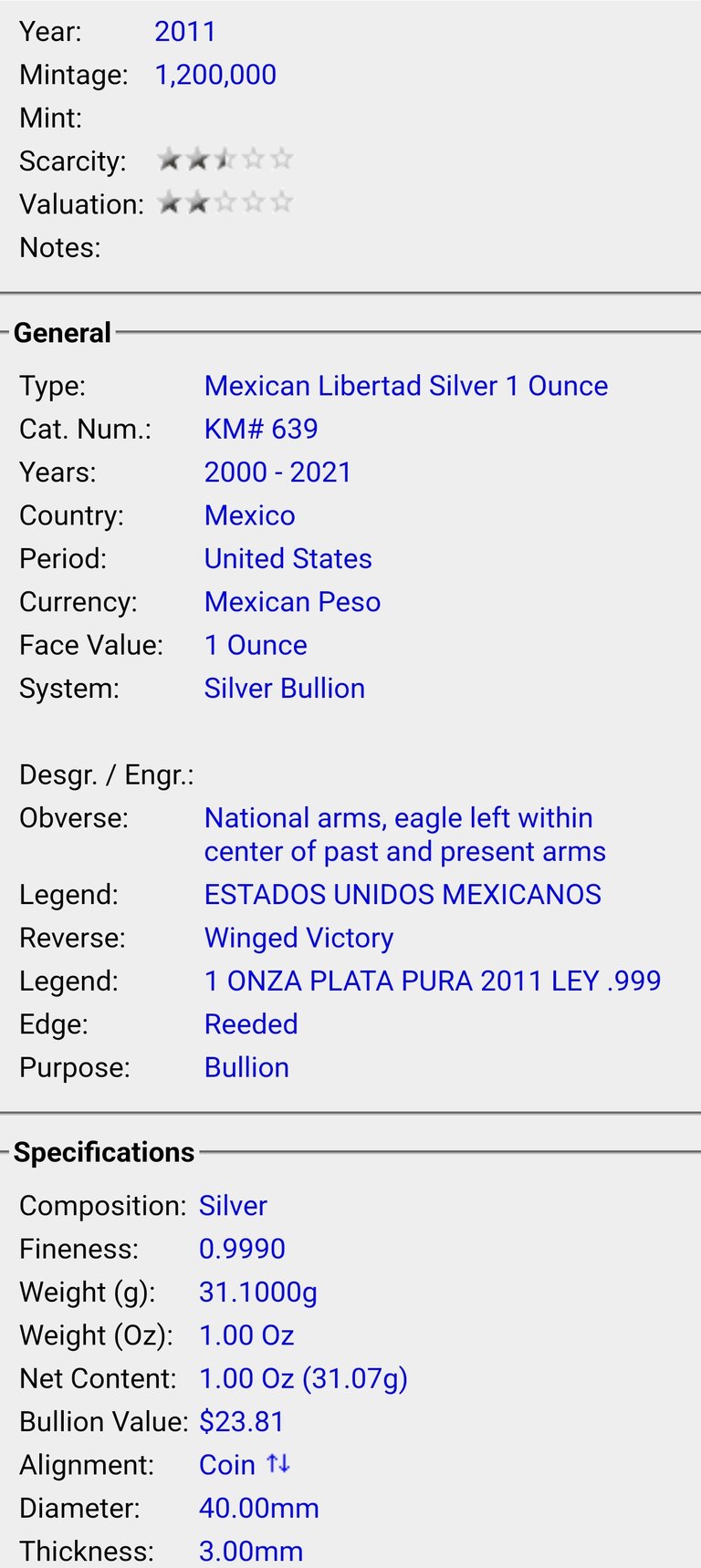 That's it for today's post thanks for stopping by your support is truly appreciated