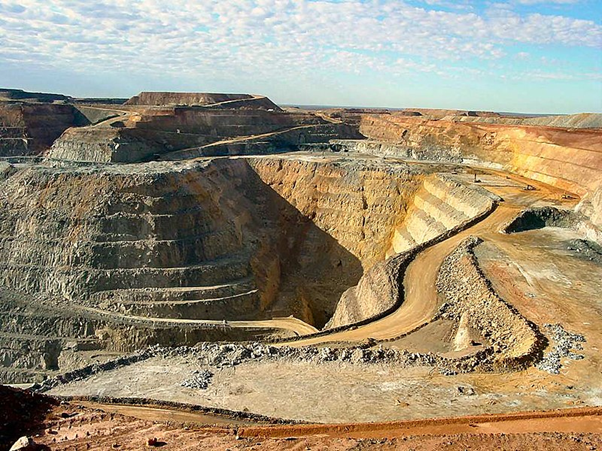 (Image Source: Wikipedia)
Eric Sprott, the man who amassed a fortune through speculating on gold and silver, is no doubt one of the biggest advocates of the junior mining industry. He recently (about four months ago) made an investment of $125.9 million in New Found Gold Corporation, which is an early phase exploration firm or a junior mining company. So what's this junior mining all bout?
We have all heard about the emerging technology stocks and how insane they are. Similar to the small-cap shitcoin, these stocks possess a high risk and reward. The term "junior mining stocks" refers to smaller mining businesses that are still engaged in the early development and exploration stage of the mining industry and haven't yet begun mining operations. Investors are interested in junior mining firms for the same reason that small-cap altcoins are appealing to investors; astronomical upside! But of course, investing in a junior mining company comes with a significant amount of risk.
Gold mining companies had a good year in terms of stock performance in 2021. It did well in 2022 as well, when the economy was recovering from the Covid-19 pandemic. There is still a high demand for precious metals and minerals relative to the available supply. The potential for upside is considerable when one takes into account both the escalating price of gold and the potential exponential growth for junior mining firms. Consider this; the junior mining companies are taking advantage of developments in mining technology to rapidly build out their infrastructure to be more efficient and effective. We are in a time where technology greatly impacts the profitability of the mining firm. At the same time, gold and silver are significant key components in manufacturing electronic circuits and solar panels. So, in some way, the tech sector also depends on the mining industry.
On the downside, there are currently more than 3,100 junior mining firms listed on multiple exchanges, and not all of them are going to make it. #NGMI. Sounds familiar? There are over 20,000 altcoins in the market, and most of them are not gonna make it. There have been very few successful cryptocurrency projects, and the vast majority of them are worthless. Meanwhile, there are about 50 major mining firms across the world, which just shows you how competitive the industry is. Junior mining companies fail the same way crypto projects fail; there are many reasons, including liquidity problems, poor management, bear market, legal problems, technical limitations, etc. It's crucial to do due diligence before investing in junior mining stocks, just like with crypto shitcoin.