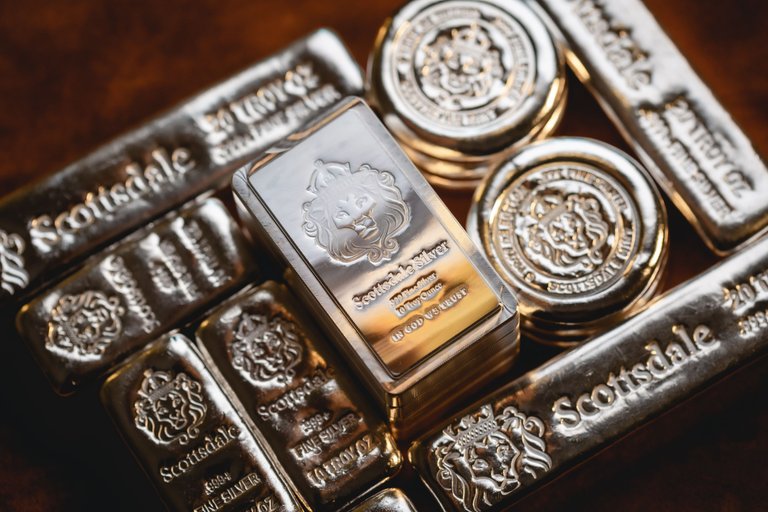 Silver bars
Most of the time people who preferred stocking metal coins or bars buy silver as it is the cheapest precious pieces in terms of price per ounce. It has a great historical value, wealth and ostentation.
Silver bars are types of silver that come at reasonable prices with greater weights, but they may be less liquid in the market, as it is not possible to predict changes of their price after the sale.
It is a good choice for silver bullion lovers who prefer to get the most value for their money.