A coin is usually defined and described as flat, round, in the shape of a disc piece of metal used primarily as a medium of exchange or legal tender.
The bullion Dragon coin of Australia is not round or in the shape of a disc. It certainly does not look like a traditional coin. It is a silver bar-coin.
---
♥.•:¨¨:•.♥.•::•.♥.•:¨¨*:•.♥
2019 1 oz Australian Rectangular Silver Dragon Coin (BU)
Struck by The Perth Mint from 1 oz of .9999 fine Silver, this unique rectangular coin is issued as legal tender under the Australian Currency Act.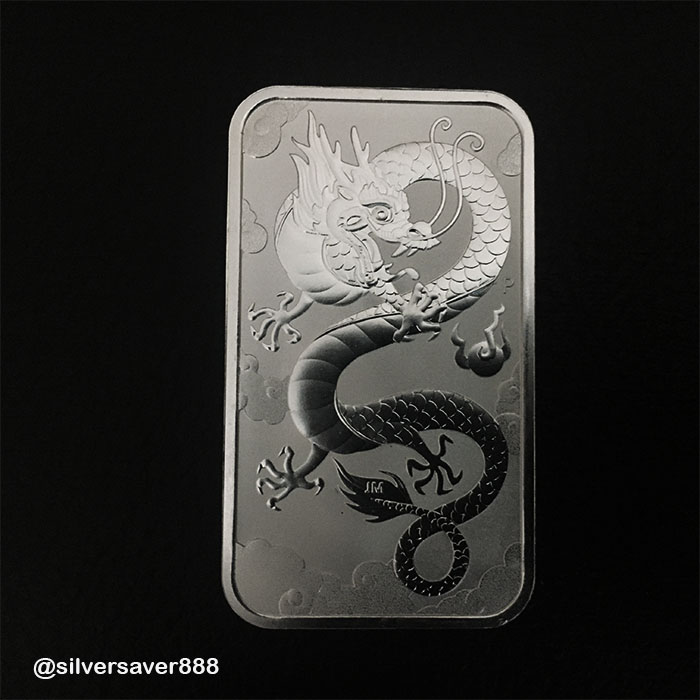 On the reverse of the 2019 Australian Rectangular Silver Dragon is the image of a slithering dragon in a stylized design as it moves along the face of the bar. There are stylized clouds featured at the bottom of the design field as a nod to the dragon's rumored ability to control weather patterns and the rains. The dragon is featured chasing a flaming pearl, a long-standing symbol of infinite wisdom. The design also includes The Perth Mint's "P" mintmark.
---
---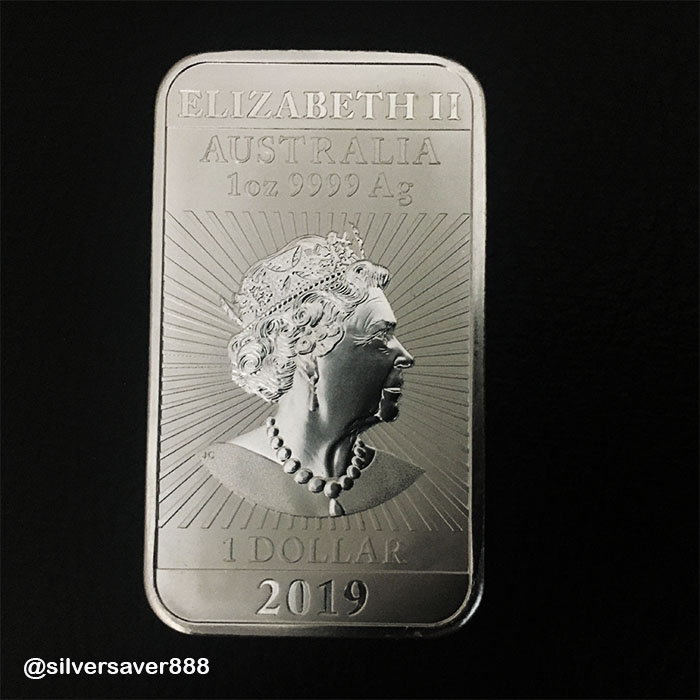 The obverse of 2019 1 oz Australian Rectangular Silver Dragon Coins includes the latest effigy of Queen Elizabeth II to feature on Australian coins. Based on the Royal Mint of England's fifth-generation design created by Jody Clark, this right-profile effigy of Her Majesty is the sixth to appear on Australian coins and is the first since the 1960s to include the Queen's neckline and shoulders in the portrait.
---
♥.•:¨¨:•.♥.•::•.♥.•:¨¨*:•.♥
The 2019 Australia 1 oz Silver Dragon is the 2nd release of the bullion Australian Rectangular Silver Dragon Coins.
Here is the links to the other Silver Dragon Coins previously featured in this article series:
Stay tuned for the next silver dragon coin in this series!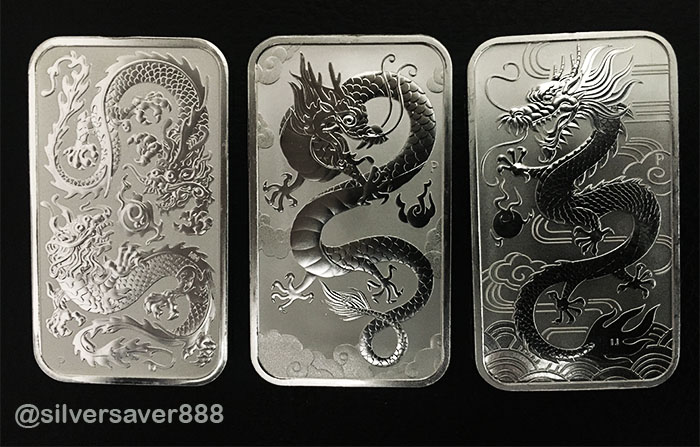 😍#ilikeitalot!!!😍
---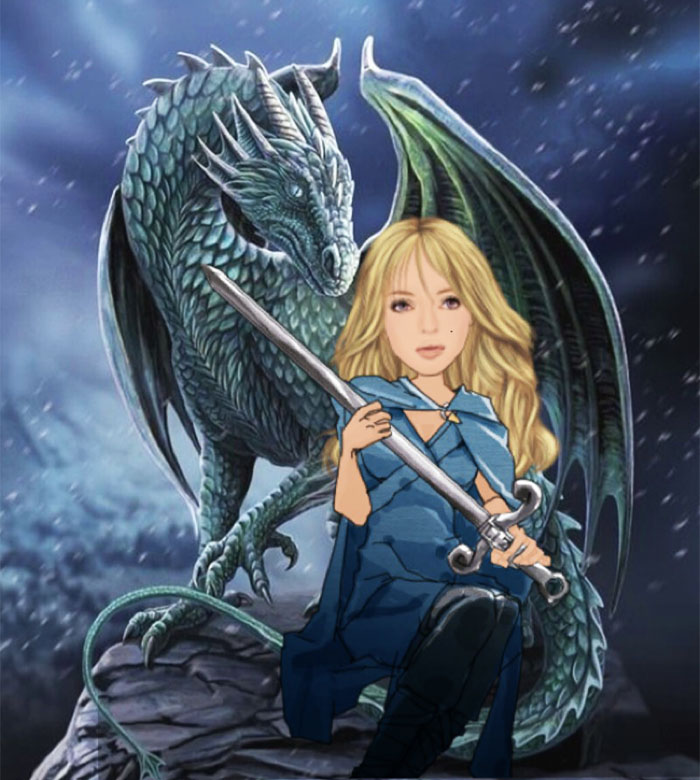 Thank you for stopping by to view this article.
I post an article daily, and I hope to see you again soon!
I have a passion for stacking silver & gold, home-cooking and travel. I also enjoy battling in Splinterlands! Follow me my journey.
Hugs and Kisses 🤗💕💋!!!!
---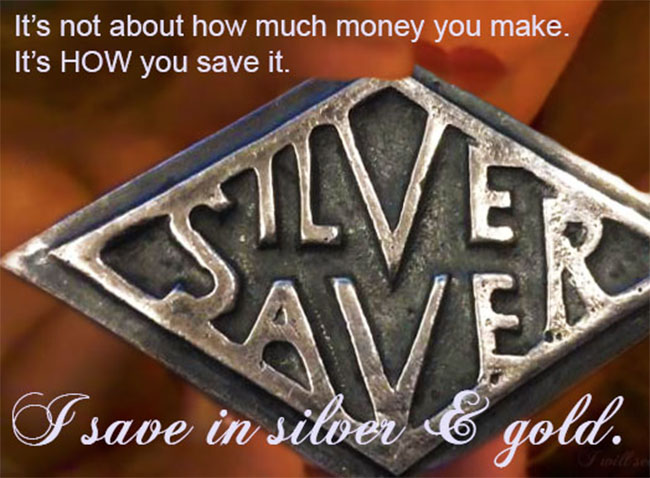 ---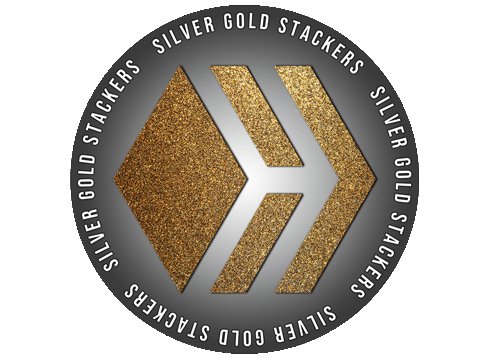 ---
#TeamUSA is a growing community of quality-content people from the United States or those living here. Check us out on Discord!

---

---

HiveGlitch.gif Created by @derangedvisions
---