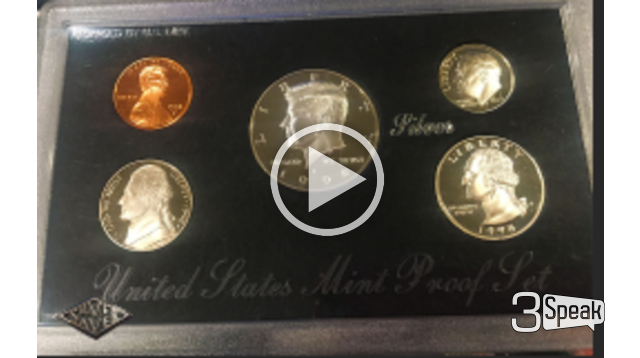 ---
The United States proof coins are produced from carefully selected coin blanks that have been burnished to a high luster.
The polished blanks, which are carefully handled to minimize scratches and abrasions, are struck on specially adapted coining presses.
Each coin is struck at least twice to bring forth the most minute detail with remarkable clarity.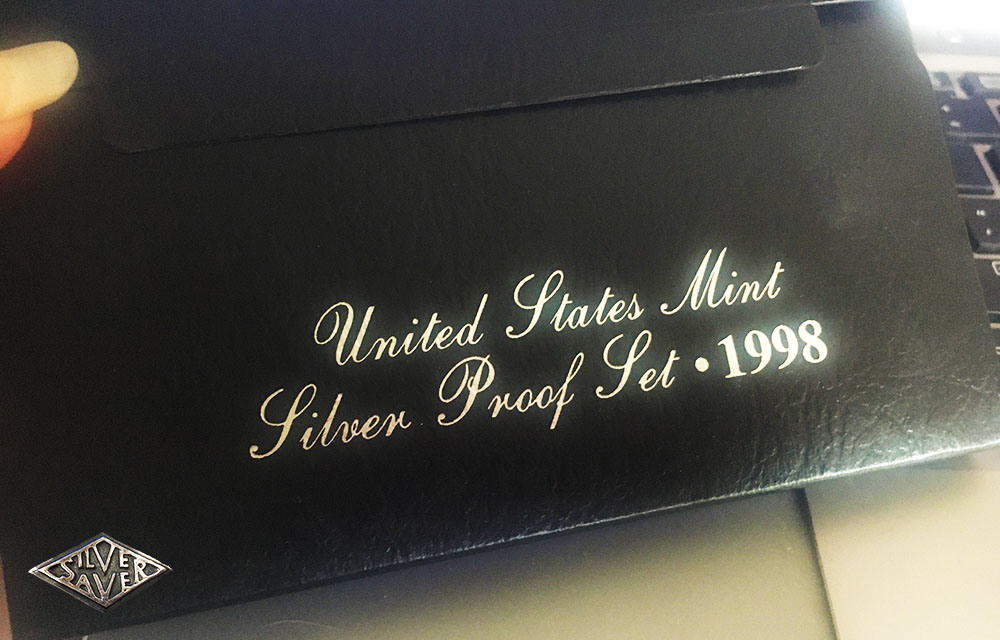 ---
The surfaces of the coinage dies used for striking proof coins are meticulously processed to create a frosted appearance of the image on the die.
The background surface is polished and buffed to a mirror-like finish.
The dies are also buffed during the striking process.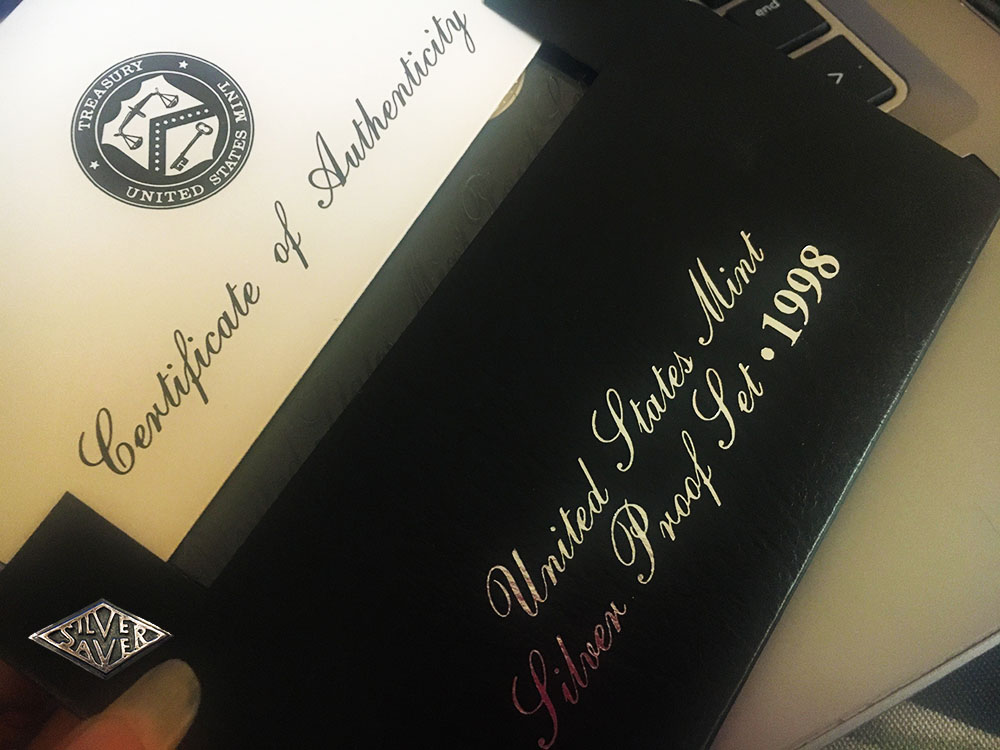 ---
The finished coin with its frosted cameo image in a mirror-like field is carefully inspected -with gloved hands to protect its surface- before being assembled into sets.
The proof coins are then placed into a transparent presentation case.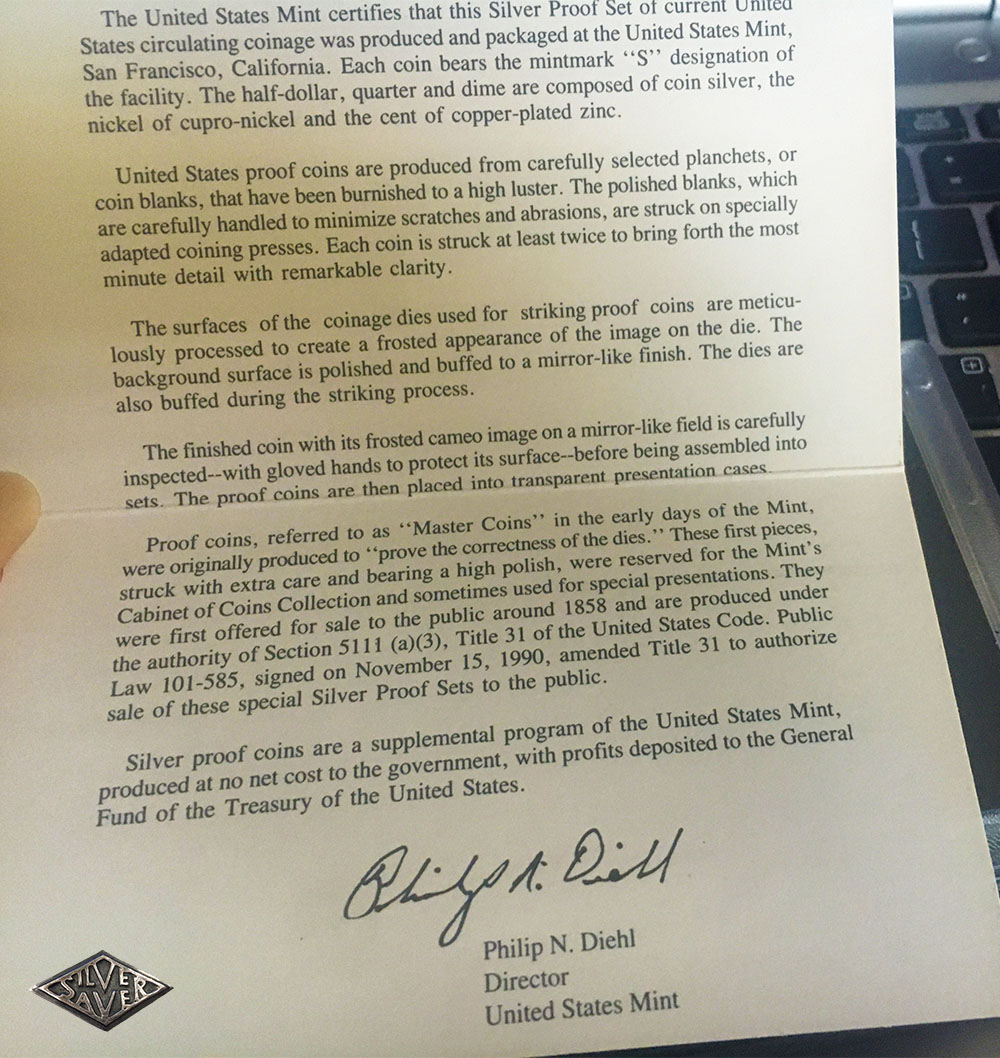 ---
This 1998 Silver Proof Set of the United States circulating coinage was produced and packaged at the United States Mint, San Francisco, California.
Each coin bears the mintmark "S" designation of the facility.
The half-dollar, quarter, and dime are composed of 90% silver, the nickel of cupro-nickel, and the cent of copper-plated zinc.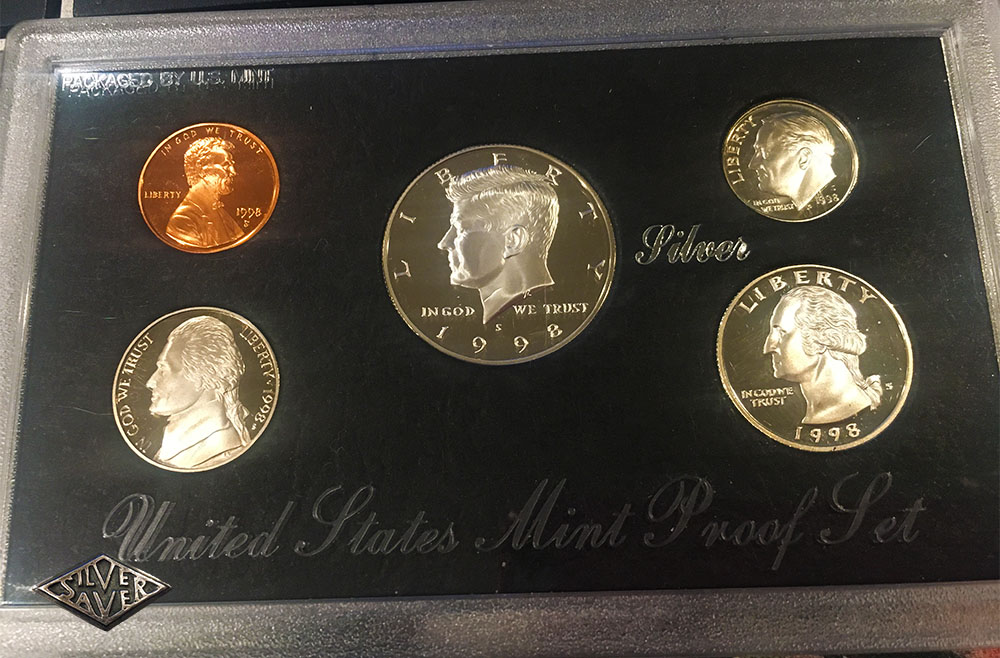 ---
Proof coins, referred to as "Master Coins" in the early days if the Mint, were originally produced to "prove the correctness of the dies."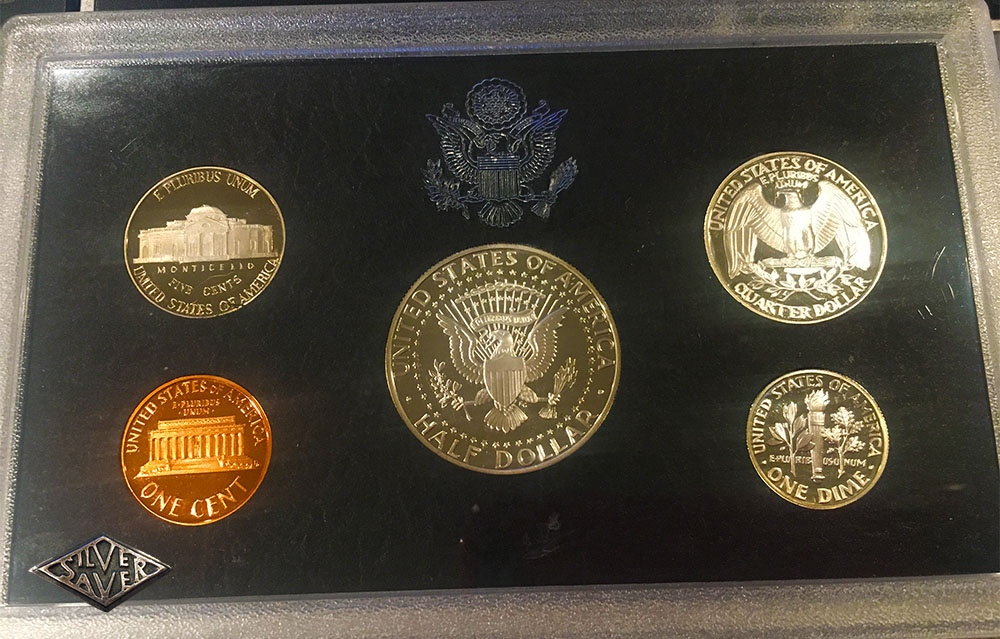 Silver proof coins are a supplemental program of the United States Mint, produced at no net cost to the government, with profits deposited to the General Fund of the Treasury of the United States.
😍#ilikeitalot!!! 😍
I hope you enjoyed this article and knowing a bit more about me, as much as I loved sharing with you.

All photos, gif and videos were taken by me using my iPhone6 unless specified otherwise.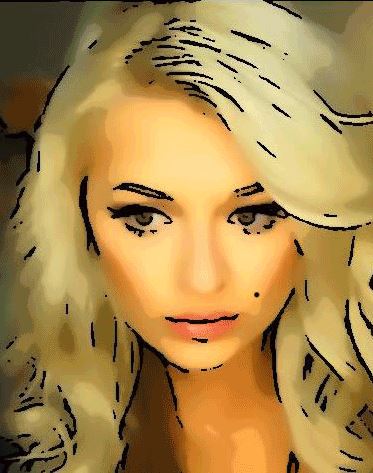 Thank you for stopping by to view this article.
I post an article daily, and I hope to see you again soon!
Hugs and Kisses 🤗💕💋!!!!
---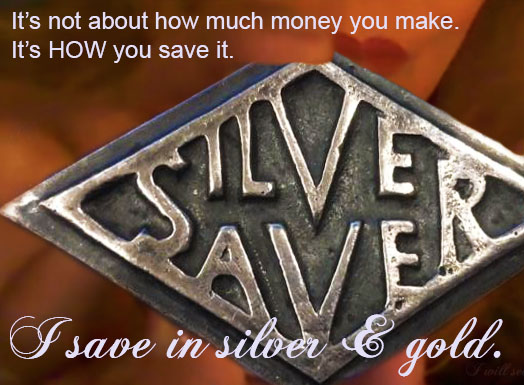 ---

---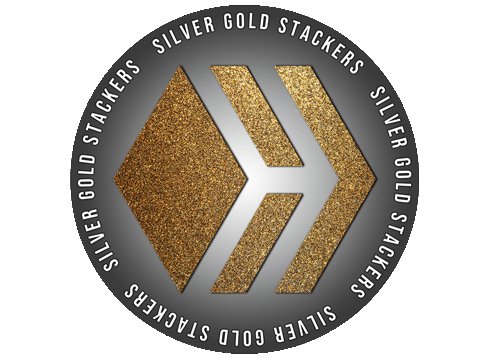 ---
#TeamUSA is a growing community of quality-content people from the United States or those living here. Check us out on Discord!

---

---

Project Designer: @arcange
Web Designer: @techybear
Graphic Designer: @captaink


Would you like to support The Ladies of Hive Community? Consider giving a delegation!
25 HP - 50 HP - 100 HP - 150 HP - 200 HP - 500 HP - 1000 HP - 5000 HP
---
▶️ 3Speak