This could be the start of the next Bull run in precious metals. I just looked at the price of silver and it's up over $14/oz. It's not much but all the bullion dealers are still not selling any product.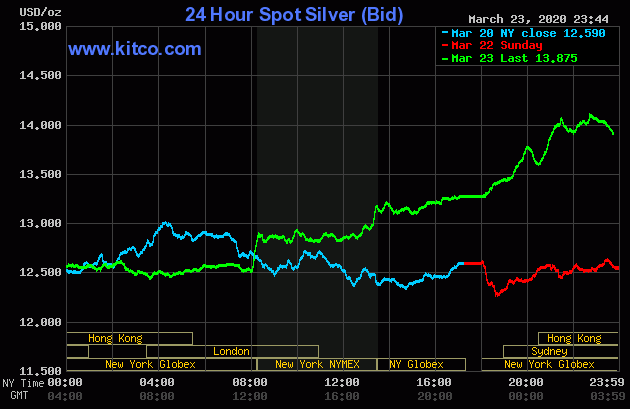 Source
Then I headed over to the only place I can find silver. (thanks @summertooth!) Scottsdale Mint is selling their 10oz stacker bars at $173.50, this morning they were still around $150, have a look.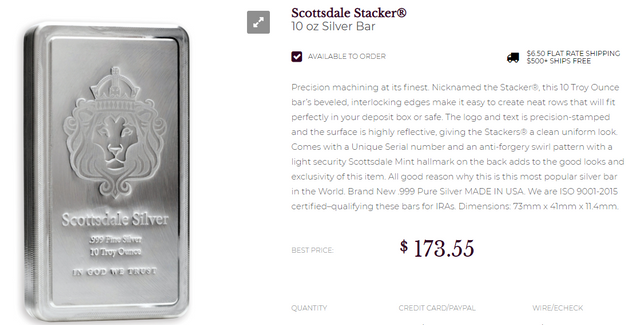 Then I went over to eBay to see what was selling over there. What do you know? Scottsdale Mint is selling the same exact bars over there for +$200.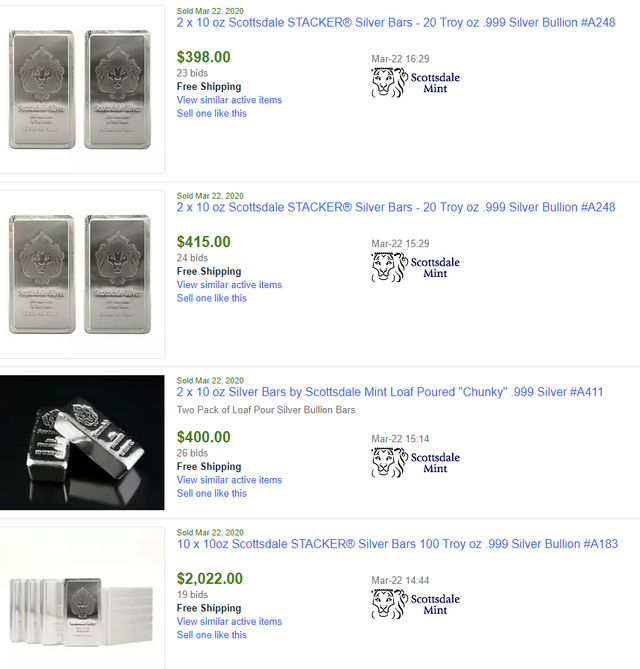 Go pick some up if you haven't already! Anyone else see any good deals that I'm missing out on???
Let me know in the comments below. Happy Stacking!!!!