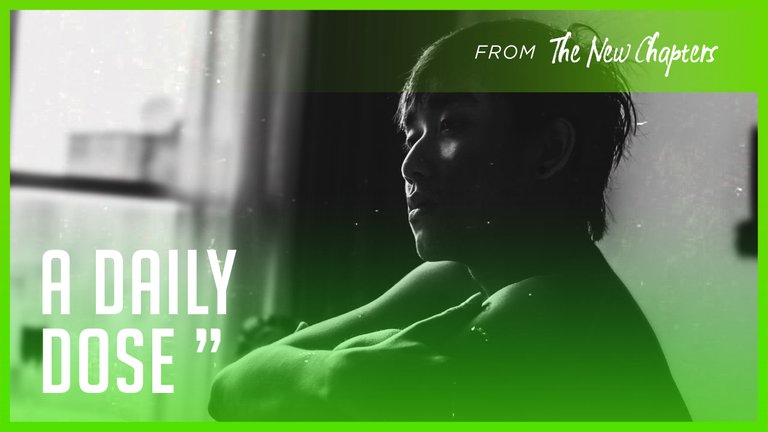 How has it been for you? You were committed to your chosen craft for as long as I can remember. Your passion took you to unimaginable places. And it was so fascinating how you've traveled to places I've never heard of without even moving your feet.
I've read a lot of your writings, and I sincerely felt how personal they are. I love how some sounded like true stories telling a tale about something or someone. Through your stories, I've also heard someone suffering. And I sometimes wonder how your stories were inspirational.
I've heard someone wanting to be heard and let someone notice his existence, that there is someone, a writer who wants his stories to be read and appreciated by many. I have realized how that person faces life with doubt and courage every day.
Is this why they were so close to the heart? The setbacks and comebacks, it feels like you trust me to know them. You trust me to keep it a secret between us, a trust to your readers that is very personal. I don't know if I could do the same.
I'm afraid of what people may think of me. I don't want to get judged and be called someone who I never was. I feel like my skills are subpar, and only a chosen few may appreciate me or worst, none. I get afraid just by thinking about it. I fear rejection.
I don't want to suffer and get discouraged from hurtful words. I don't want somebody to hate me. Likewise, I don't want to be labeled as anybody when I am giving my very best to have that appreciation. I don't want to be a failure.
And although nothing worse has happened yet, I feel like something will just by the thought of it. I don't trust myself to be good enough to earn someone's admiration. I am a coward, but I am also a dreamer. Do you think I could ever become someone worthy?
---
"Let them judge you. Let them misunderstand you. Let them gossip about you. Their opinions aren't your problems. You stay kind, committed to love, and free in your authenticity. No matter what they do or say, don't you dare doubt your worth or the beauty of your truth. Just keep shining like you do." - Scott Stabile
Why should we not fear other people's opinions about us? For a doubtful person to pursue their dreams, what do you think that person should do?
© imawreader | #LetThemJudgeYou | Image source


Read A Daily Dose" - The New Chapters on Wattpad:
Follow A Daily Dose" on these following Social Media Platforms:

Like on Facebook: @ADailyDoseOfficial
Follow on Twitter: @ADailyDoseTweet
Subscribe on Youtube: @ADailyDoseOfficial

Follow imawreader on these following Social Media Platforms:

Like imawreader on Facebook: @imawreader
Follow imawreader on Twitter: @imawreader
Follow on Wattpad: @imawreader

Special Mention: Thank you @zeurich for always supporting A Daily Dose"
Watch the recent Daily Dose from Youtube: